Emerging artists the Light Warriors played a breezy afternoon show under the gorgeous Mid Hudson Bridge at Kaal Rock Park in Poughkeepsie, NY last Saturday, as part of a free concert series presented by the Poughkeepsie Public Arts Commission. The Stamford, CT based quintet was supported by the Moonlight Initiative.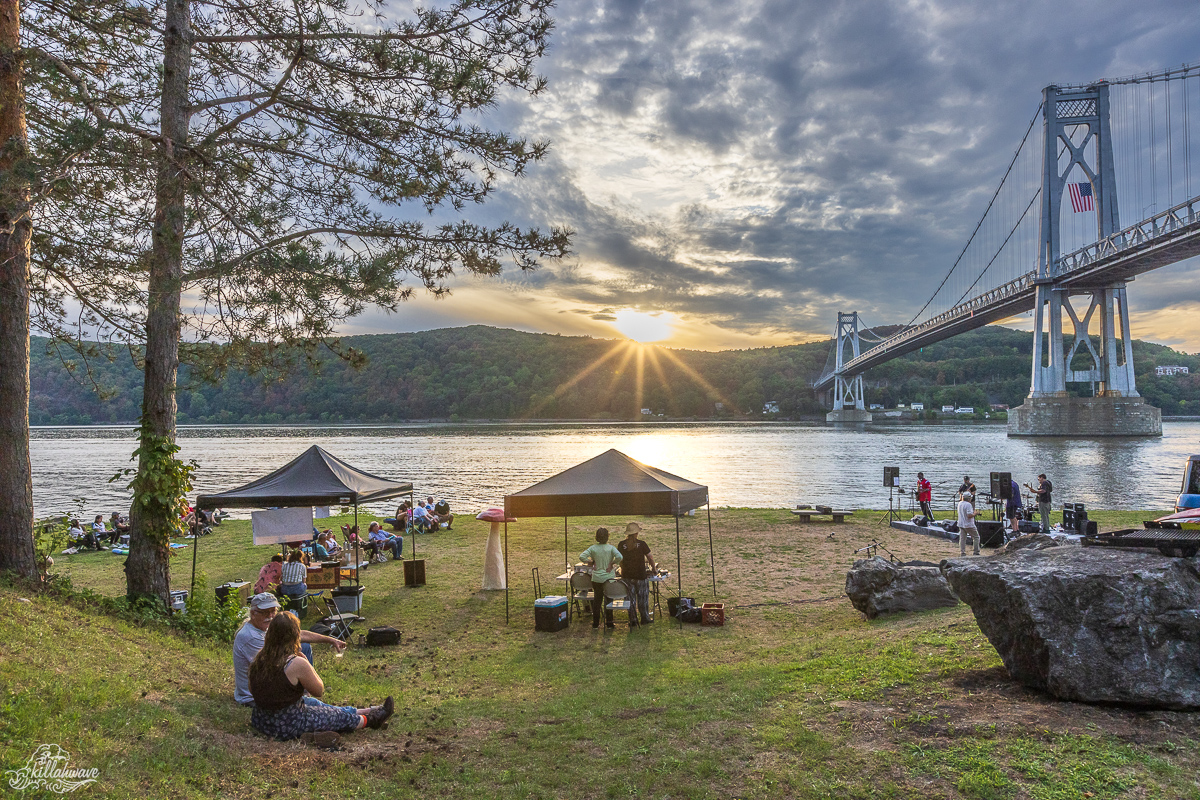 The Poughkeepsie Public Arts Commission connects art with people in this robust city, located seventy five miles north of New York City. In addition to their Saturday afternoon concert series, they offer weekly Wednesday night meetings that share cultural information and help to make the City of Poughkeepsie a better place to work and live. The commission was present at the show, and welcomed all guests to the event.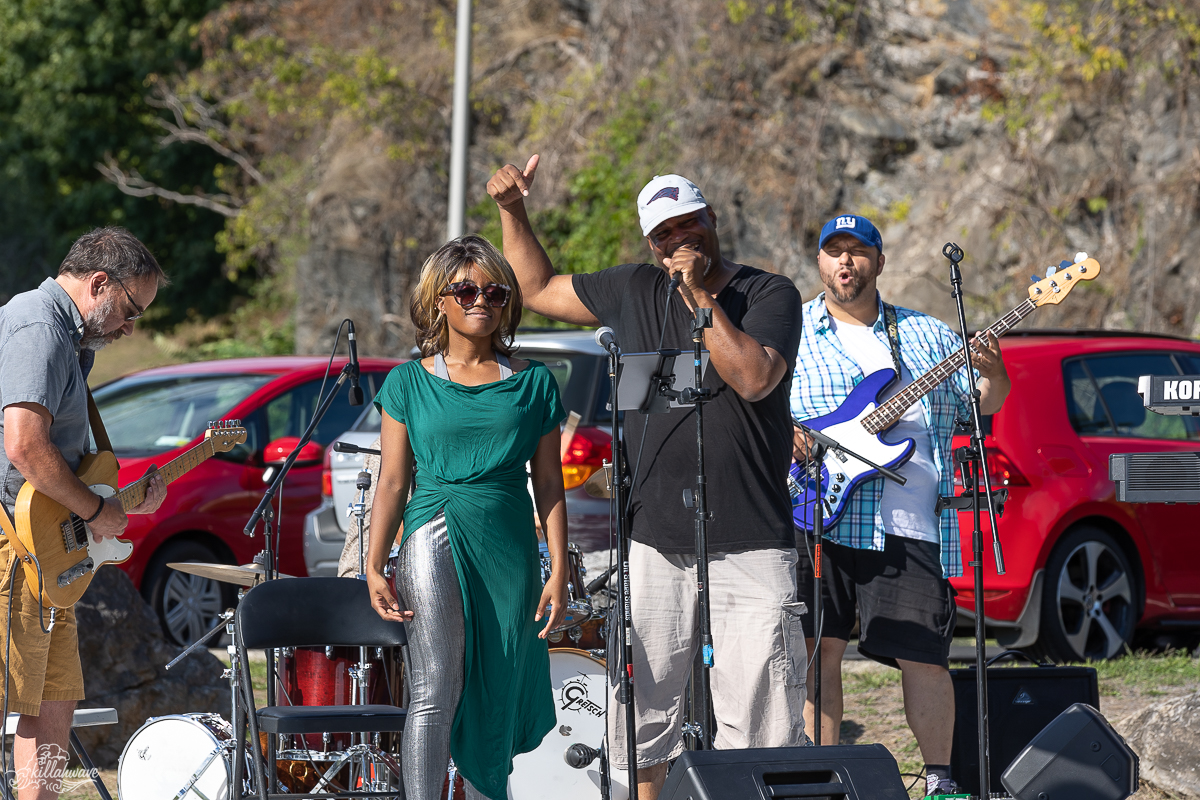 The afternoon kicked off with a vibrant set by the Moonlight Initiative. Their music was mix of funk, r&b, and hip hop, with a hint of rock. Singer Kaela's lovely voice was able to meld with each of these genres. Members of the Light Warriors sat in for a song, in addition to a talented djembe player.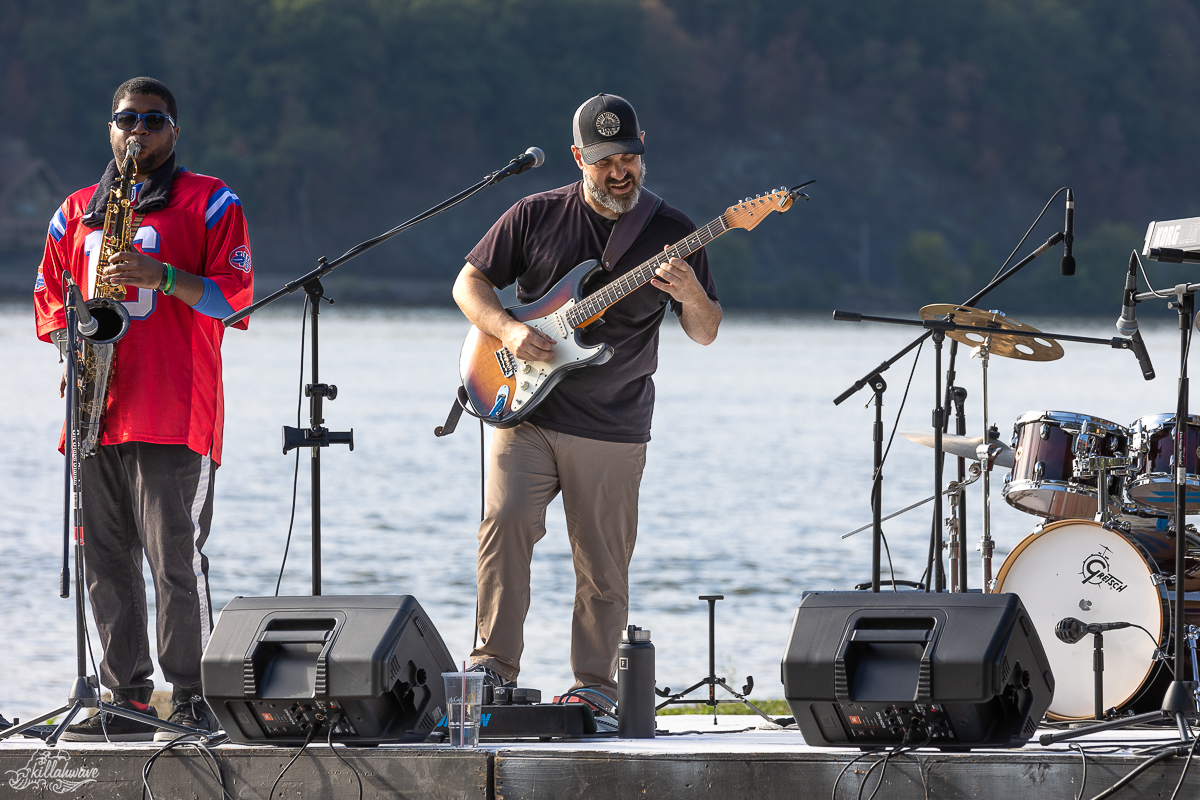 The Light Warriors were up next, and delivered a two hour set of mostly originals. Their sound was primarily a mix of reggae, funk and indie rock. The band members were comprised of guitarist Eric Rabasca, saxophonist Kris Brewer, Keyboardist Herm Mayer, bassist Angel Sanchez and drummer Steven Jean Baptiste. They promoted a sense of oneness and connection through their music, and often encouraged the audience to bond with their neighbors. One notable cover included "Get Up Stand Up" by Bob Marley.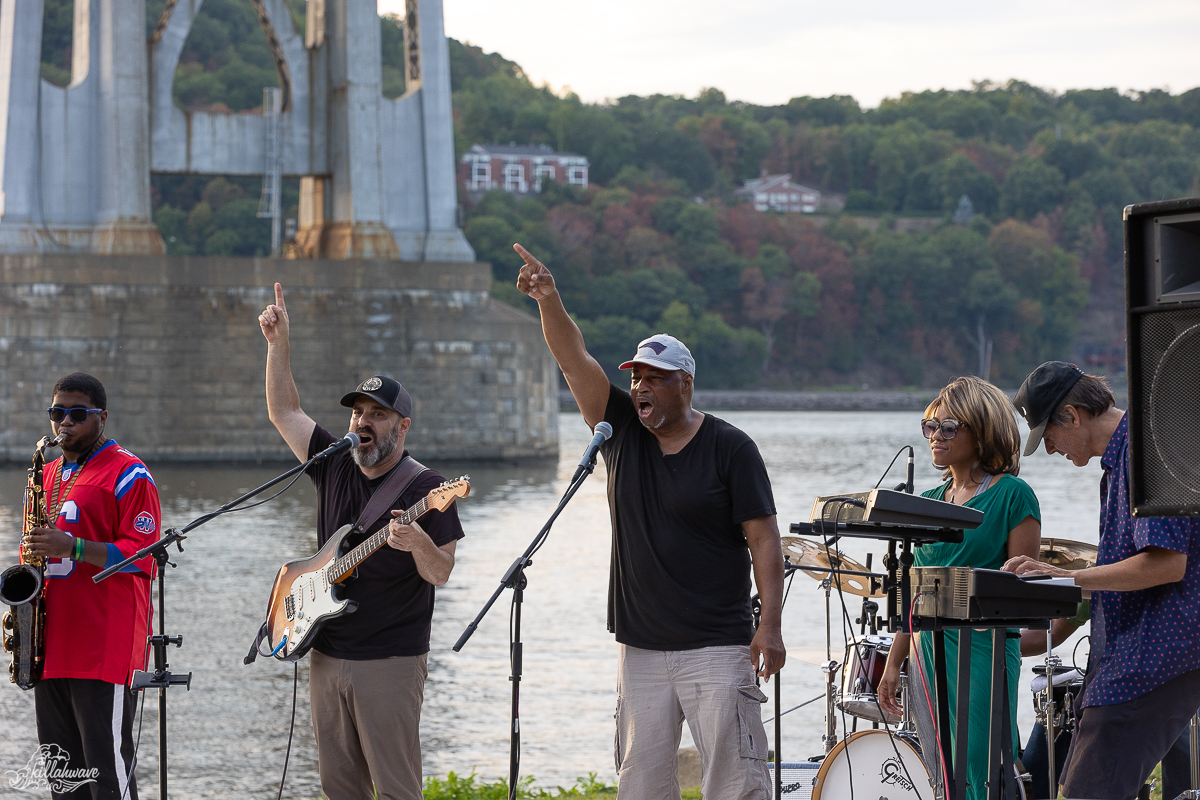 Members of Moonlight Initiative joined the Light Warriors on stage, which created a power collective of musicians. They played the Light Warrior's original tune, "One," while everyone, both band and audience, held their hand in the air, symbolizing the number one. This song was released by the band as a single and on their recent album, Book of One. They certainly united the crowd with their overwhelming sense of positivity.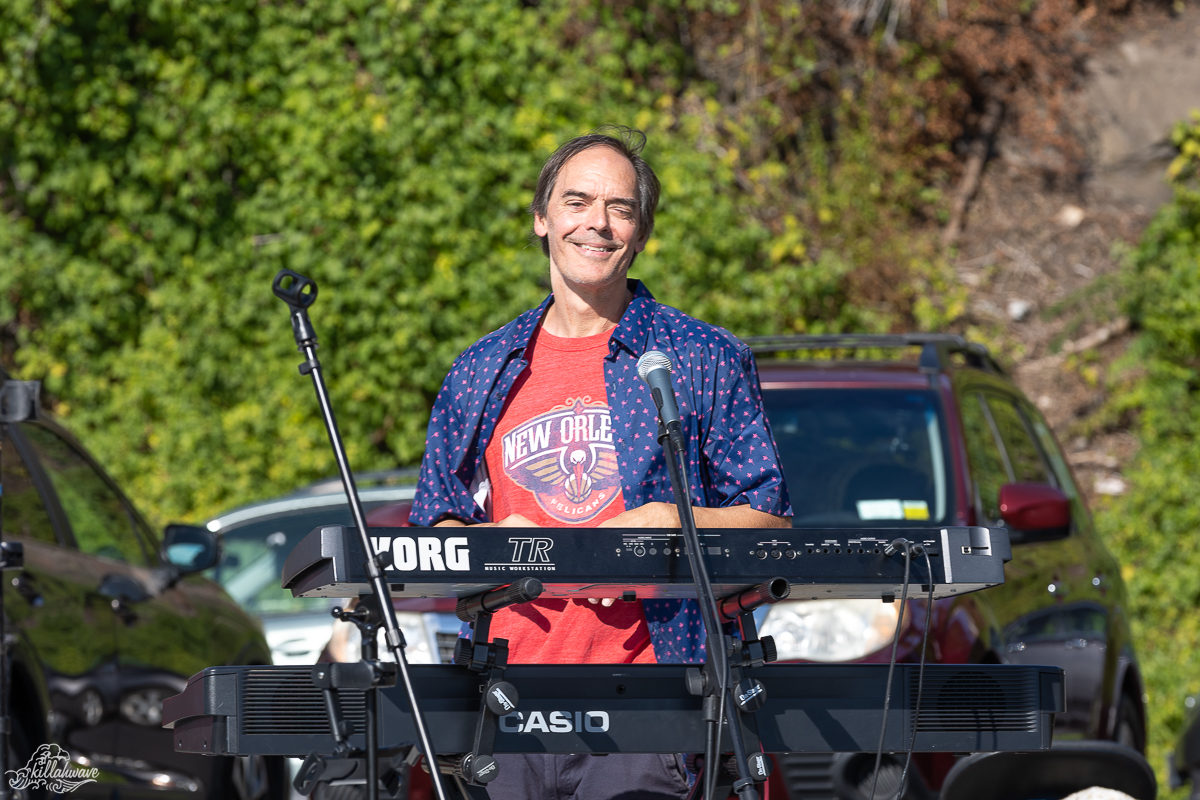 The Light Warriors lifted spirits and elevated the hearts of Poughkeepsie residents last weekend. They are currently gigging around the Northeast, and are back in action with the Moonlight Initiative on October 1st at Prohibition River Live in Nyack, NY.
Check out more photos from the show!