Surmounting an unforeseen, one-year tour break imposed by coronavirus, Magic Beans hits the airwaves with fresh energy showcased in two new singles: "Sharon Is Karen" drops today, and "Footprints in the Rain" debuts on April 16. Both singles hail from "Slice of Life," the band's newest, double-record album scheduled for full release on April 30.
The album's 14-song lineup is a fusion of funk, soul, live electronica and bluegrass sounds. Intertwined with the four band members' distinct personalities, each song delivers a different flavor to enchant listeners harmoniously. As the latest release, "Sharon is Karen" is a foray into the world of 80s retro-funk highlighting Juno synth, clean rhythm guitar and harmonized vocals. "Footprints in the Rain" spotlights the band's long-time dedication to Americana music featuring acoustic instrumentation and declaring the Beans' Colorado pedigree. This fire-breathing bluegrass song features Torrin Daniels of Kitchen Dwellers on banjo and Nashville pedal-steel master Steelin Hearts.
When the pandemic hit, Magic Beans watched dozens of shows abruptly cancel. Returning to the studio in Denver, the band embraced the freedom to turn inward, reflect and return to the heart of its craft. Inspired by an elemental passion to return to Magic Beans musical roots, "Slice of Life" was born. Splicing past and present experiences, this third album peels back the curtain to give a glimpse into the Beans' last year. The band said, "The title is 'Slice of Life' because it's just that: a random and unplanned snapshot of the band in this time and place – a self-portrait done unknowingly."
With primary focus on bringing fun to the artistic process, a collaboration of forces converged to fashion a record for Magic Beans fans. Homemade and hand-cut collages for the album artwork were designed by Beans' tour manager, collaborator and journalist Austin Koontz. David Glasser, the man behind the Grateful Dead's recordings, mastered the magic caught on tape by the band. From start to finish, the album expresses Magic Beans' love for creating art.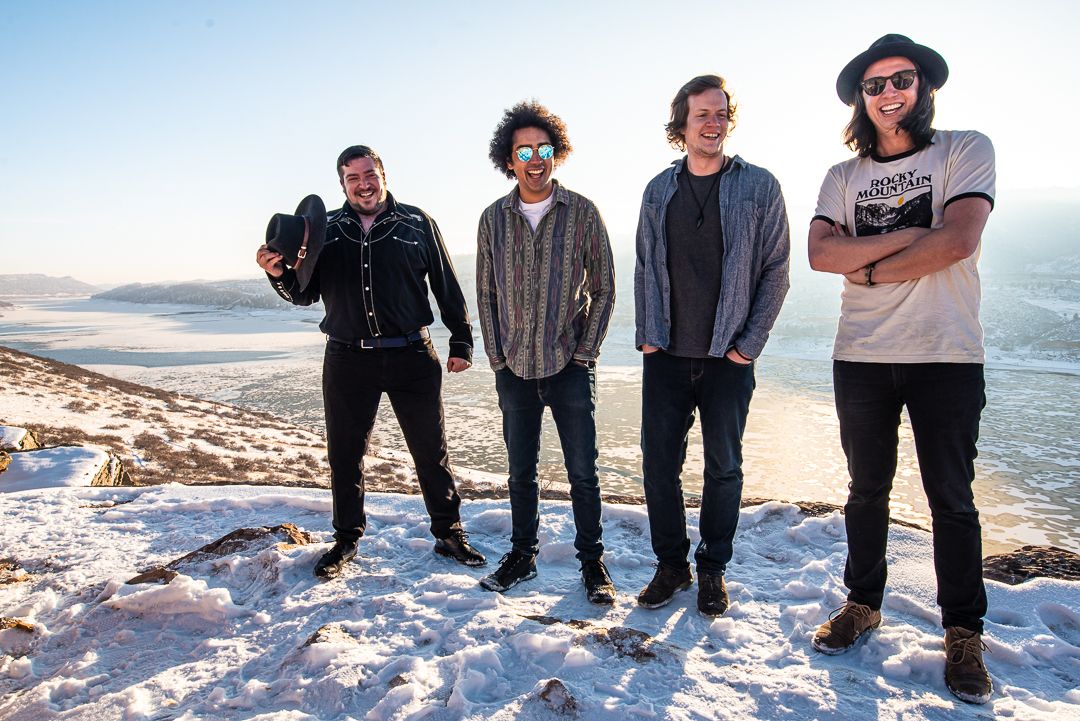 In previous years, Magic Beans performances spanned festivals and venues across the nation. Navigating the current landscape, Magic Beans adapts with the flexibility only a touring band can understand. The band stated, "Throughout our days as a traveling band, we've encountered many a situation that is unexplainably surreal in its abnormality, but at the same time, indicative of the location, culture and context we find ourselves. … We'd say, 'Man, that's a slice of life, isn't it?' … then keep heading down the road."
Whether on the road or off tour, Magic Beans remains on course. With a deepened purpose to connect with fans, the band welcomes the opportunity to share "Slice of Life" with audiences on stage or on the airwaves.