"Regarded as a breakout [festival] hit" (New York Times / April 2008), today the first annual Mile High Music Festival powered by SanDisk unveils the highly anticipated festival schedule. Visit www.milehighmusicfestival.com to view stage times for the stellar line-up of over 40 artists to appear July 19th and 20th at the Outer Fields at Dick's Sporting Goods Park.
Tom Petty and the Heartbreakers will headline on Saturday, July 19th; Dave Matthews Band will top the bill on Sunday, July 20th.  Colorado has never before seen a music festival of this magnitude: hosting five stages (some tented), food from many of Denver's top restaurants, an artists' village, misting tents and more. Single-day and 2 day passes are on sale now.
Also recently unveiled is the Festival's "Carpool to Mile High" Contest. Patrons are being encouraged to "Go Green" by carpooling with four or more people in one vehicle.  Here's how it works: Make a fun and noticeable sign in your car window telling everybody who can see, that you are carpooling.  Sign must in include the words: "Carpool to Mile High".  When you arrive at the Festival go to the 64 th Avenue entrance and follow signs to Carpool Parking.  In addition to premium, close-in parking, you will be automatically entered to win VIP passes and access to a MHMF artist meet-and-greet for everyone in your car.  Winner's license plate numbers will be announced on the Main Stage video screens at 5 PM both days, and prizes will be redeemed at the Merchandise Tent.  All cars admitted in the carpool lot will be entered to win.
Also just announced, Colorado based not-for-profit Conscious Alliance will host a Food Drive at the Mile High Music Festival to benefit Food Bank of the Rockies. All patrons donating 10 non-perishable food items, or $10.00, will receive a limited edition Conscious Alliance/Mile High Music Festival poster by rock artist Randy Bishop.  Volunteers will be stationed outside the festival's main entrances, where patrons can exchange their donations for a voucher that is redeemable at the Conscious Alliance booth inside the venue.  For more information on Conscious Alliance and the work they do, please visit consciousalliance.org.
Mile High Music Festival will feature a tremendous variety of musical talent, ranging from established touring powerhouses to some of the hottest up-and-coming performers, including a number of bands from Denver's vib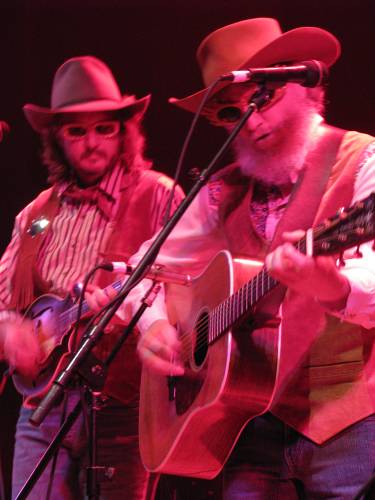 rant music scene. In addition to the headliners, performance highlights include John Mayer, The Black Crowes, Mike Gordon, O.A.R., Michael Franti & Spearhead, Rodrigo y Gabriela, Steve Winwood, Spoon, Jason Mraz, Flogging Molly, Colbie Caillat, OneRepublic, The Roots, Lupe Fiasco plus local favorites Flobots, Rose Hill Drive, Meese, Born In The Flood, Railbenders and The Photo Atlas. A complete list of currently confirmed acts is included below, with additional artists still to be announced. Visit milehighmusicfestival.com for ongoing updates. Doors will open at 10:30 a.m. each day, with performances commencing at noon and ending at 11:00 p.m.
Mile High Music Festival marks the first outdoor festival held at the Outer Fields of Dick's Sporting Goods Park, which offers immaculate lawns and remarkable vistas of the Denver skyline and Rocky Mountain Front Range, including a panoramic view from Long's Peak to Pikes Peak. Concertgoers will have a wide range of cuisines to choose from, with many of Denver's most popular restaurants participating in the event. An artists' village - including an extensive exhibit of local arts and crafts - will be another highlight of the festival.
Tickets for Mile High Music Festival powered by SanDisk are on sale now at tickethorse.com and milehighmusicfestival.com, by phone at 866-461-6556 and at Dick's Sporting Goods Park Box Office. They can also be purchased with a credit card at the Ticket Outlet Kiosks in nine Dick's Sporting Goods stores. Ticket prices are $150.00 (plus service charges) for a 2-Day Pass. A limited number of Single Day Tickets are available for $85.00 (plus service charges) while supplies last. 2-Day VIP Packages are also available for $495 (plus service charges): visit milehighmusicfestival.com for details.  The Outer Fields at Dick's Sporting Goods Park is conveniently located just nine miles from downtown Denver, and only 1.8 miles from the I-70 and Quebec exit.