Myshkin and Michelle discovered each other's music while sharing the stage, ringing in 2012 at a New Years Eve show at the Ashland Armory, and immediately fell into shimmering, purring harmony. Both songwriters live in the mountains of southern Oregon, and try and find time to make music together when their touring schedules allow. Going on the road together seemed like the perfect way to do that and more.
Expect great songwriting, compelling voices, sweet rhythms, and the unexpected at every show, as these two avid collaborators explore each other's songs with their own extraordinary talents.
About Myshkin: Oregon–based, New Orleans–schooled, and gypsy–spirited, Myshkin makes moving, experimental music out of broad empathy, sharp imagery, hypnotic rhythms and an enigmatic, unforgettable voice. Among her possessions: a name stolen from Dostoyevsky, an aesthetic formed by wide listening, voracious reading and restless exploration, and expressive skills honed knife–sharp on countless songs and stages. On the heels of a breakthrough European tour that yielded a nationally broadcast BBC Live session and a signing with The Local Agency UK, DoubleSalt Records is now officially releasing Myshkin's Ruby Warblers' That Diamond Lust in the United States.
About Michelle: Michelle McAfee is a Colorado born Americana, Folk/Pop Songstress with a lush coffeehouse voice and a knack for weaving stories into unforgettable melodies. Her debut album "Up In The Air" charted at 80/522 on the AMA Chart last spring (2012). She has opened shows for The Indigo Girls, G Love & Special Sauce, Michelle Branch, Jewel and has written & performed music for the film "Kissed By Lightening" (directed by Shelley Niro). Michelle helped co-create the Artist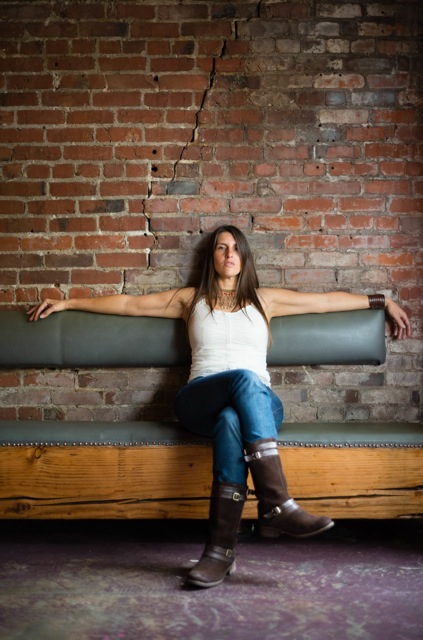 Collective "One Soul" which takes music & art into prisons. In her previous musical life, Michelle earned a living as a staff songwriter for publishers in Nashville and Los Angeles (Warner-Chappell, Sony/Maypop Music, Bluewater Music).
Winter Tour 2013
Feb 14 Mercury Café - Denver, CO
Feb 15 Steve's Guitars - Carbondale CO
Feb 16 No Name Bar - Boulder CO
Feb 17 Avogadro's Number – Fort Collins, CO
Feb 21 The High Country Saloon - Chama NM **
Feb 22 Burt's Tiki Lounge - Albuquerque NM
Feb 23 Cowgirl BBQ - Santa Fe NM ++
Feb 27 The Adobe Bar at The Taos Inn - Taos, NM &&
Mar 2 Hotel Monte Vista - Flagstaff, AZ ##
Mar 6 Plush – Tucson, AZ
Mar 7 Joshua Tree Saloon – Joshua Tree, CA ^
Mar 9 - Subterranean Art House Berkeley, CA with Maya Dorn
Mar 14 Aubergine's - Sebastopol, CA

All shows Co-bills unless otherwise noted.
** plus Lisa Joyce
++ plus Kate Mann & Lisa Joyce
&& plus Lisa Joyce, Kate Mann & Don Conoscenti
## plus Chimney Choir, Ecology for Keyboards
^^ plus Sleepwalker