After two long years of anxious hibernation, Oregon is beginning to wake up. Friends are hugging friends, smiles are being shared, and Northwest String Summit and Horning's Hideout have announced that this year, the 20th anniversary of the music festival, will be moving ahead and will be the very last year for the event known as one of Oregon's largest and most esteemed bluegrass music festivals. The lineup has been finalized and announced and the event sold out this week! The excitement is finally back in the air, and for the first time in a couple of years, I finally have something to mark on my calendar.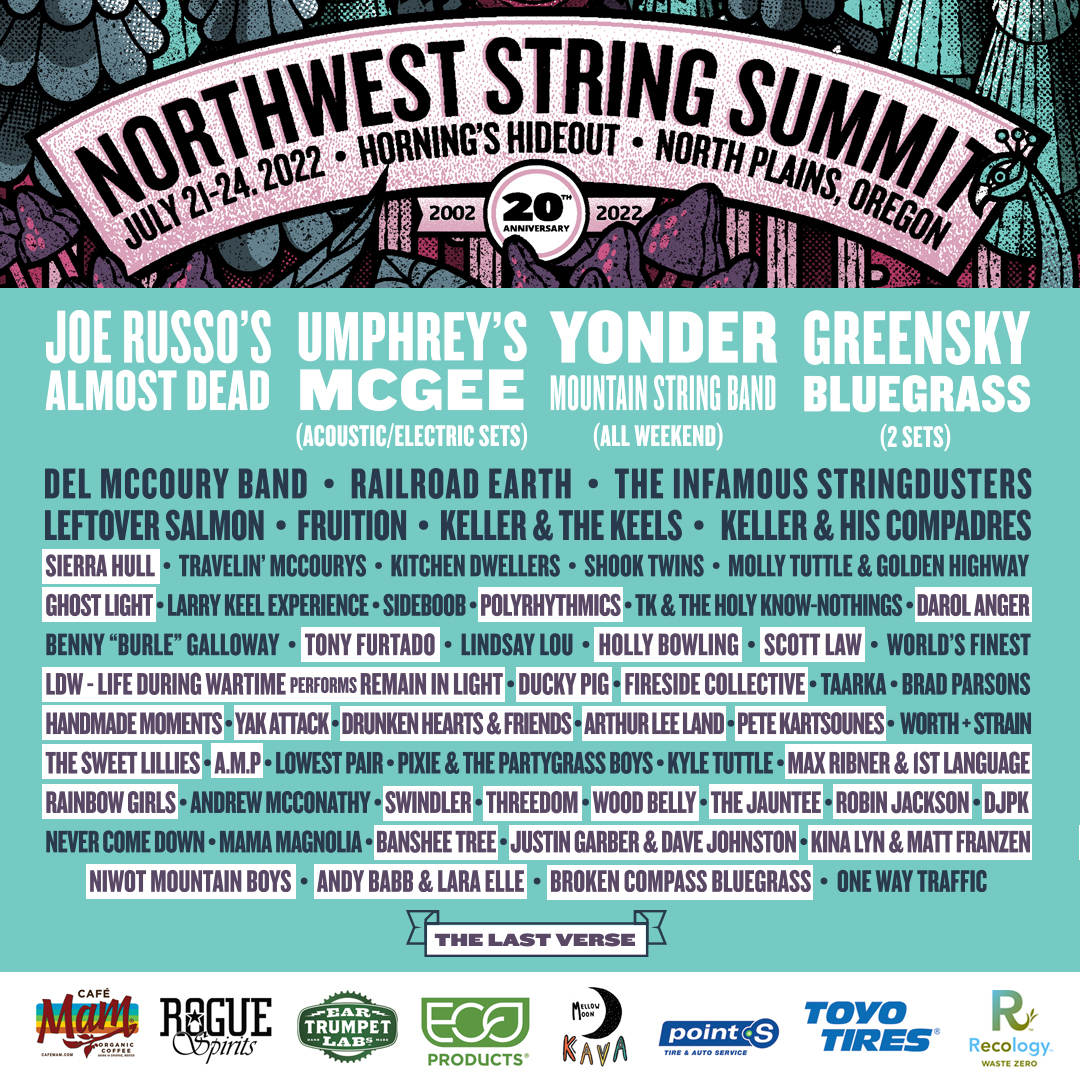 So, you may be asking, what should I know and be looking forward to at Northwest String Summit? (or Strummit for short) Well, I cannot stress how many beautiful things I have to say about this festival and its location, but I will do my best to keep it short and simple. Strummit is being held just outside of Portland, Oregon in North Plains, and runs July 21st through the 24th and the legendary Horning's Hideout. This beautiful venue is 160 acres of beautiful rolling hills dotted with tall Douglas fir trees, and a beautiful lake that sits right behind the main stage. It's far enough from the city to feel like you're hiding from civilization, but close enough that the drive back to civilization isn't a complete drag. This is a camping music festival, so bring all your gear for cooking out in the woods, and sleeping under the stars, I also highly suggest bringing a wagon to cart your things, but if you don't have one, the courtesy shuttles will happily help you cart your things to your site. If cooking on the old camp stove isn't your cup of tea, then not to worry, the vendor food selection is sure to be impressive, as it has been in the past years.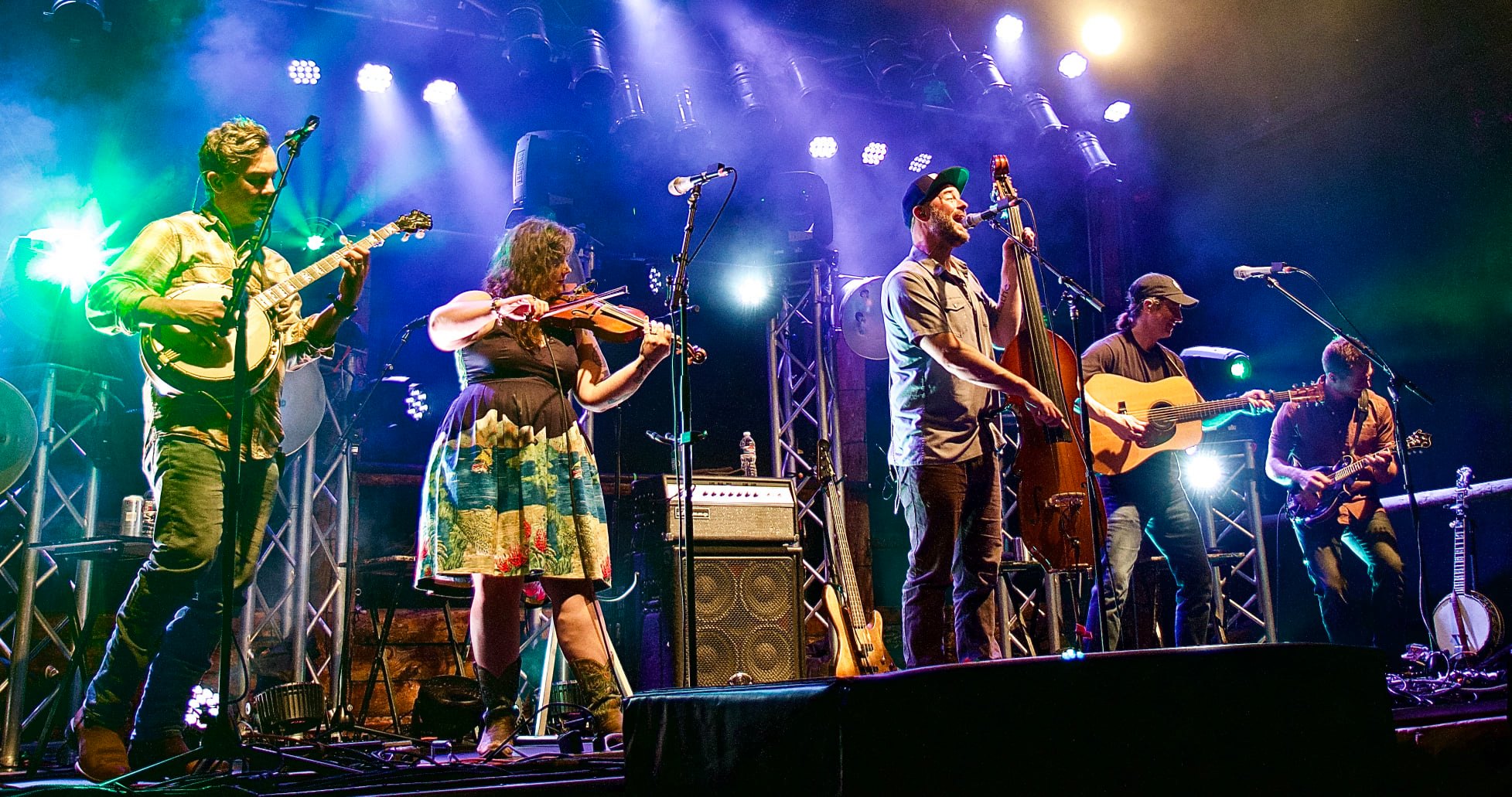 There's a large "Shakedown Street" with all sorts of vendors, to fill your belly, and adorn your body with all that is glittery and gold. Also, and perhaps most importantly, this event is a family friendly event, so bring all of your little ones. They have a kid's camp and unlimited activities, crafts, and even music just for all the little ones. One of my favorite things about this festival is the family friendly nature of this event. Kids can be seen running around blowing bubbles and using a giant parachute tent during the day.  It really gives you the feeling of coming home, and we all get to come home one last time, for that, I am eternally grateful.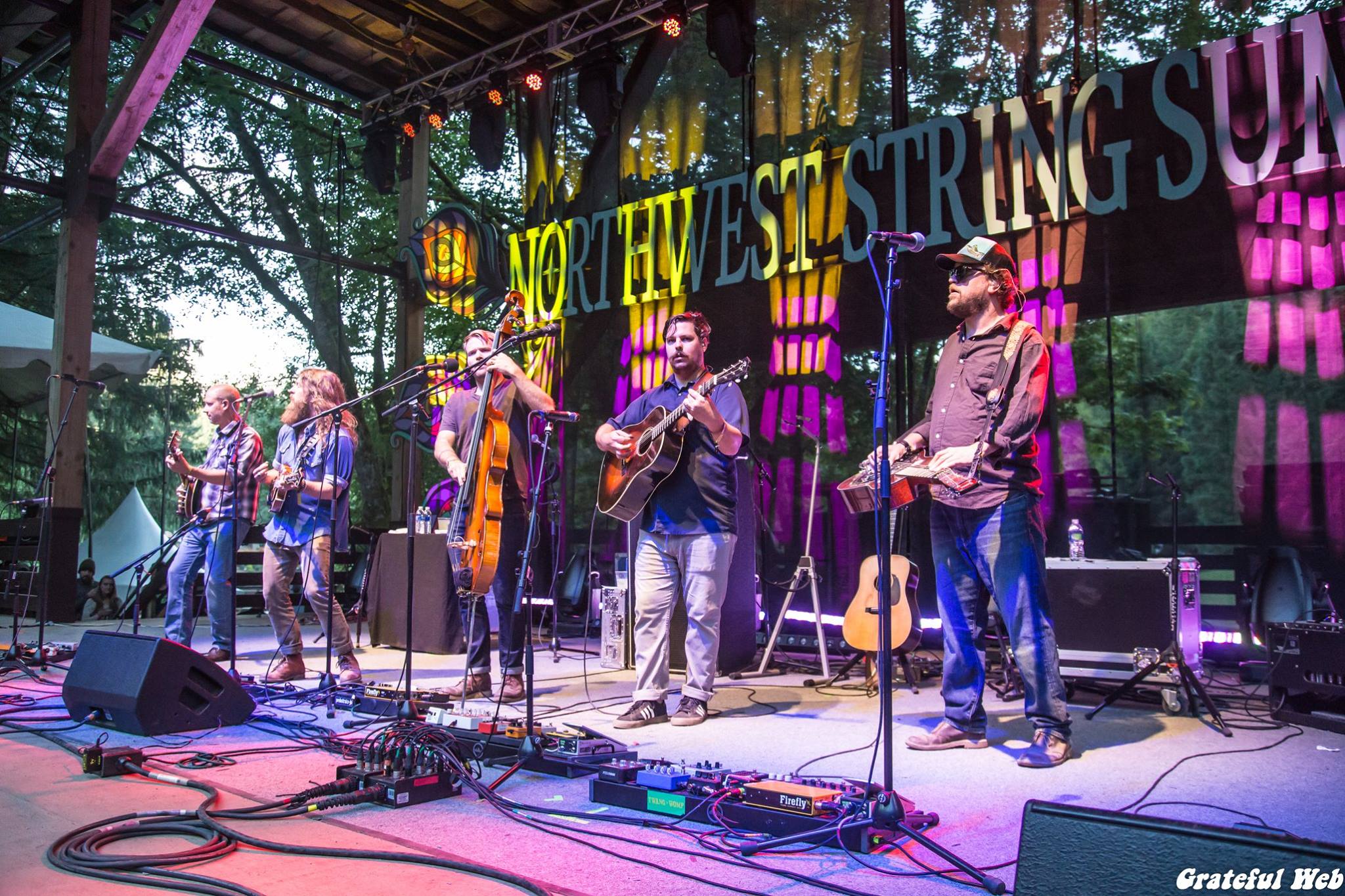 Strummit is also known for its larger-than-life art installations and its lineup that tends to bend the idea of what band is which and what set has ended and began. This year's lineup is so very exciting. Firstly, all weekend long, the founding fiddlers of the festival, known for giving this festival its glowing reviews and bringing all these beautiful people, artists, families, and musicians together in this special place, Yonder Mountain String Band will be playing all weekend long. A promising set up for lots of guest spots and sit ins.  Also, for the first time ever, Umphrey's McGee is playing the festival, they were booked for the canceled 2020 event, and I am so thrilled they have stayed on the lineup. Along with these guys, the lineup features some of the best touring bluegrass bands like Greensky Bluegrass, Keller and the Keels, Railroad Earth, the Infamous Stringdusters, Leftover Salmon, and so many more, including what for me is a bucket list show, Joe Russo's Almost Dead, a well know Grateful Dead cover band that will change what you think of when you think Grateful Dead.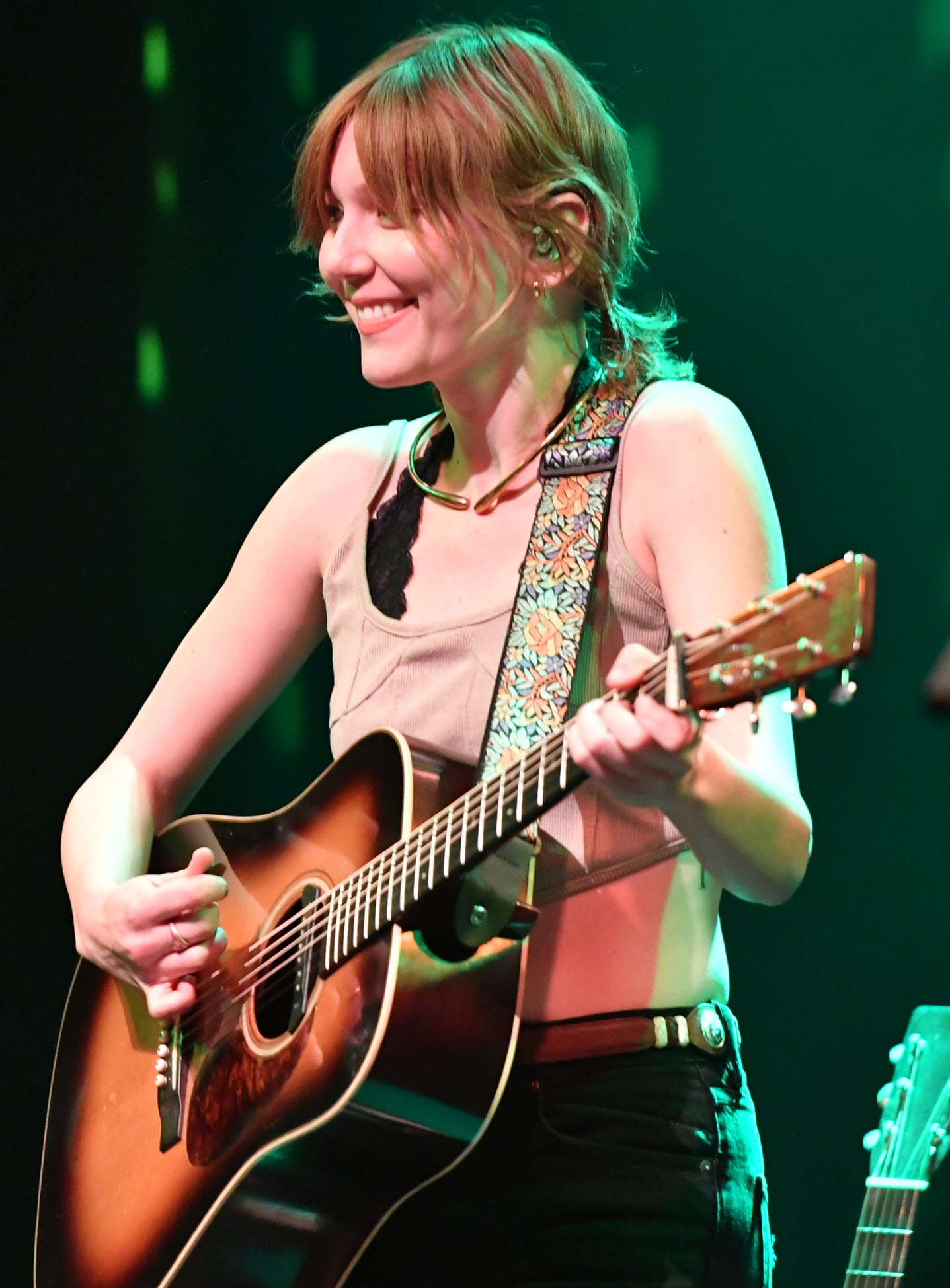 Also, something I think that is notable, is the lineup of female musicians Strummit offers. Featuring big hitters like Holly Bowling and Ghost Light, Lindsey Lou, Molly Tuttle, Banshee Tree, and the 2019 band competition winners, One Way Traffic featuring Leah Osborne on washboard. Check out the full line up poster to see the bands that I've run out of space to mention, but I promise each and every one of them is noteworthy, and has earned their place as part of the Stummit family. There's sure to be some mind-bending collaborations and sit ins, all features that make Strummit a festival like no other. Don't forget to keep your eyes open for whatever surprise art installation they have planned for the infamous Yonder Mountain set, which in 2019, was a playlist cover set, curated by Yonder, just for us, where a giant glowing, interactive sculpture emerged from the crowd…so don't forget to look up. You never know what you might see floating above you and winding through the dancing crowd at Strummit. I'm telling you, this is a place like none other, and I feel so sorry if you slept on buying tickets this year, because as I have mentioned this event is now officially SOLD OUT!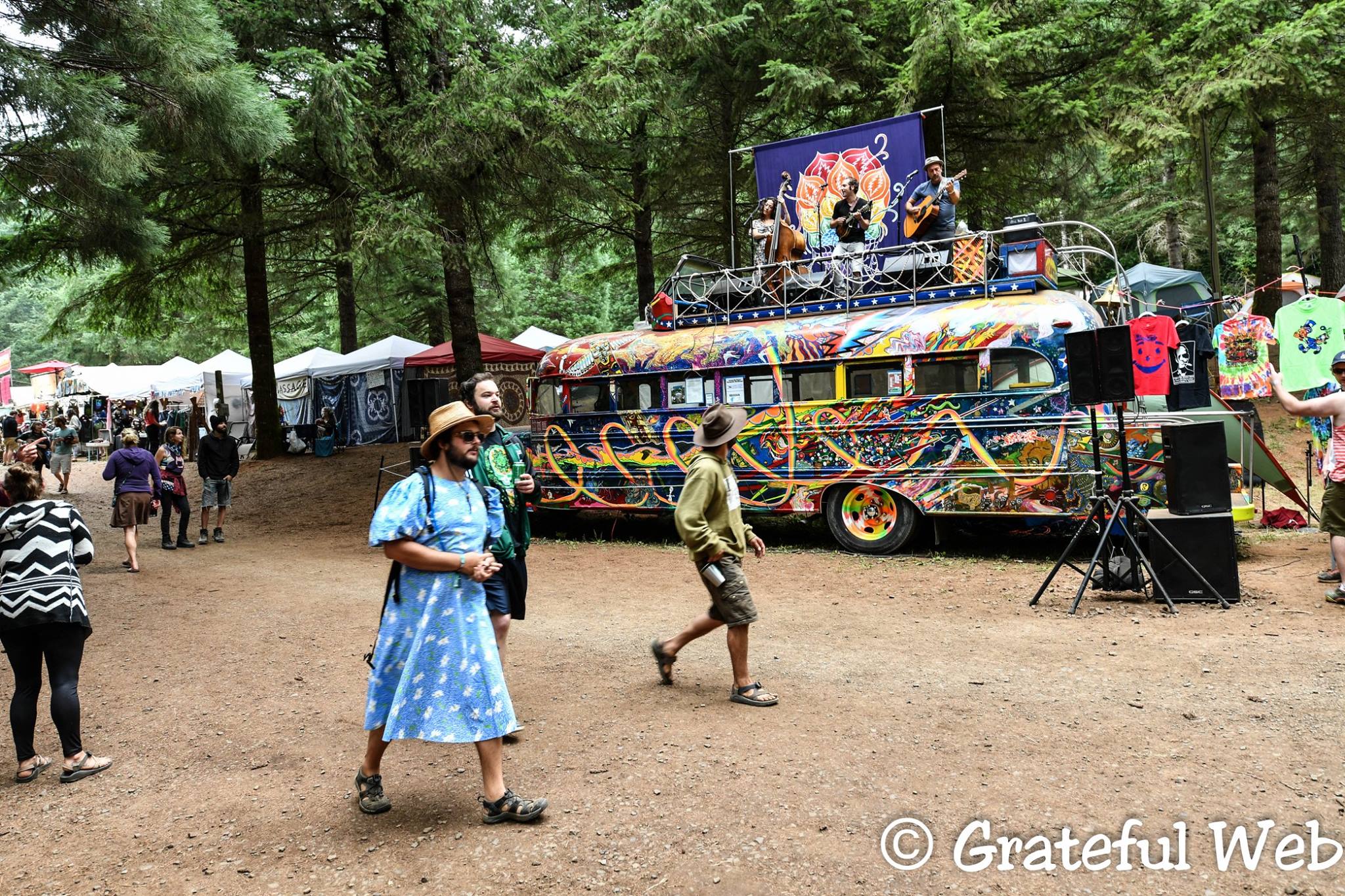 Check out their website, stringsummit.com for more information on the rules of the venue, tips and tricks, and the yet to be announced event schedule, and be careful out there if you are trying to get a ticket. Northwest String Summit suggests you visit Cash or Trade to find secondary market tickets.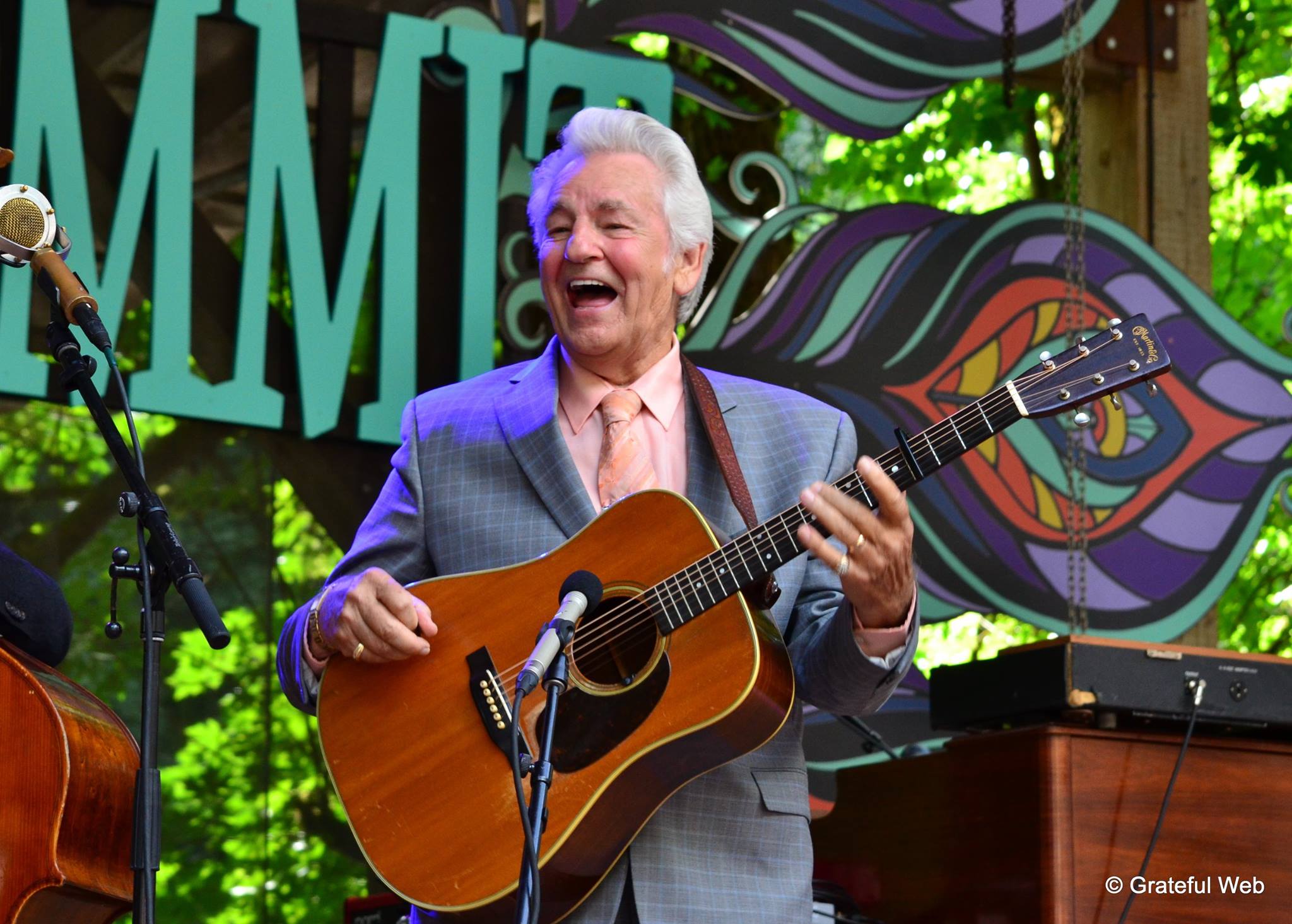 Mark your calendars, dust off your dancing shoes, and watch for more updates from us in the coming days as we speak with the founders of the festival!