Outside Lands celebrated its 10th year this August but at first glance, it runs like its been going on for much longer. The caliber of food, drink, performers, and even extra-curricular activities is unmatched on most other festival grounds.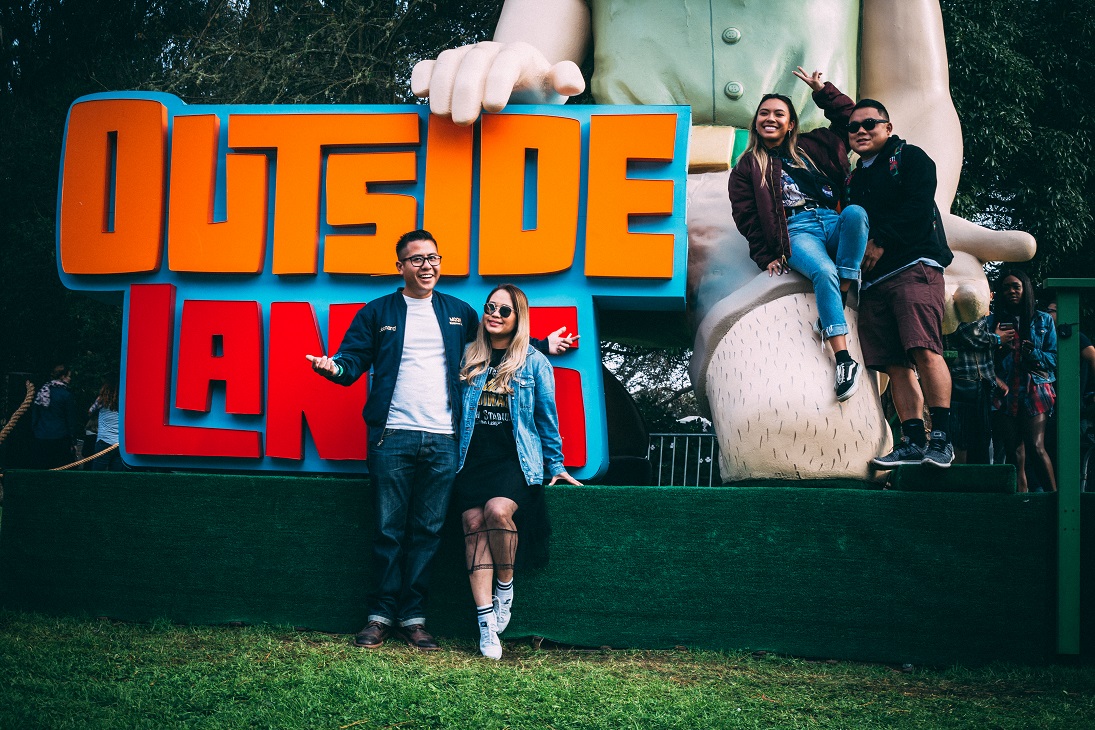 Picture this: you're in the middle of Golden Gate Park and it's 65 degrees and foggy, maybe even threatening something heavier than the thin, strangely comforting mist that seems to be raining down and also sideways at the same time. 362 other days a year, it might not sound too appealing. But in the middle of Outside Lands, even a chilly, wet Golden Gate Park is your oyster. In fact, there's even a section for that dubbed Outside Clams. In the market for a crab or lobster roll instead? That's there too. Maybe you'd rather a nice hot bowl of soup or chowder to shake your chill. Or you can just take a trip to Chocolands, where you can get a variety of gooey desserts that will warm you to the bone.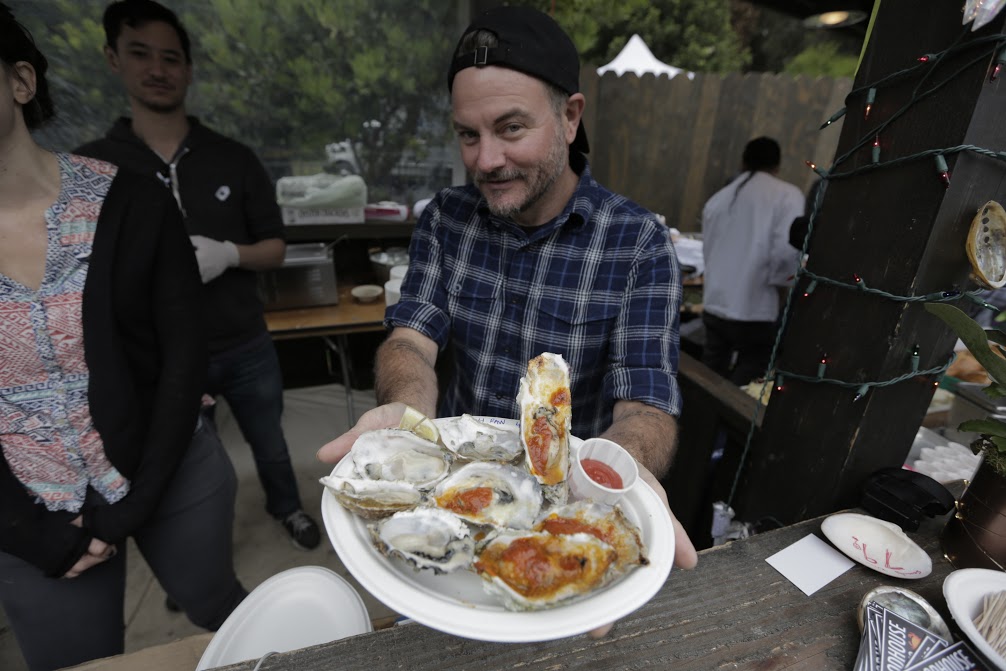 If you were in the crowd on Sunday at the GastroMagic Stage (the food-music fusion stage Outside Lands added a few years ago) you could have also caught steaming fresh lamb hocks or half roast chickens being torn and chucked by Action Bronson. The foodie rapper and host of Fuck, That's Delicious took the stage for "An Annotated Guide to Eating Well" and ironically hardly said a word, instead simply tossing chicken parmesan sandwiches, blunts, and even baklava into the eager audience. He proclaimed, "this is my favorite performance ever" before walking off the stage, returning briefly to perform "The Chairman's Intent."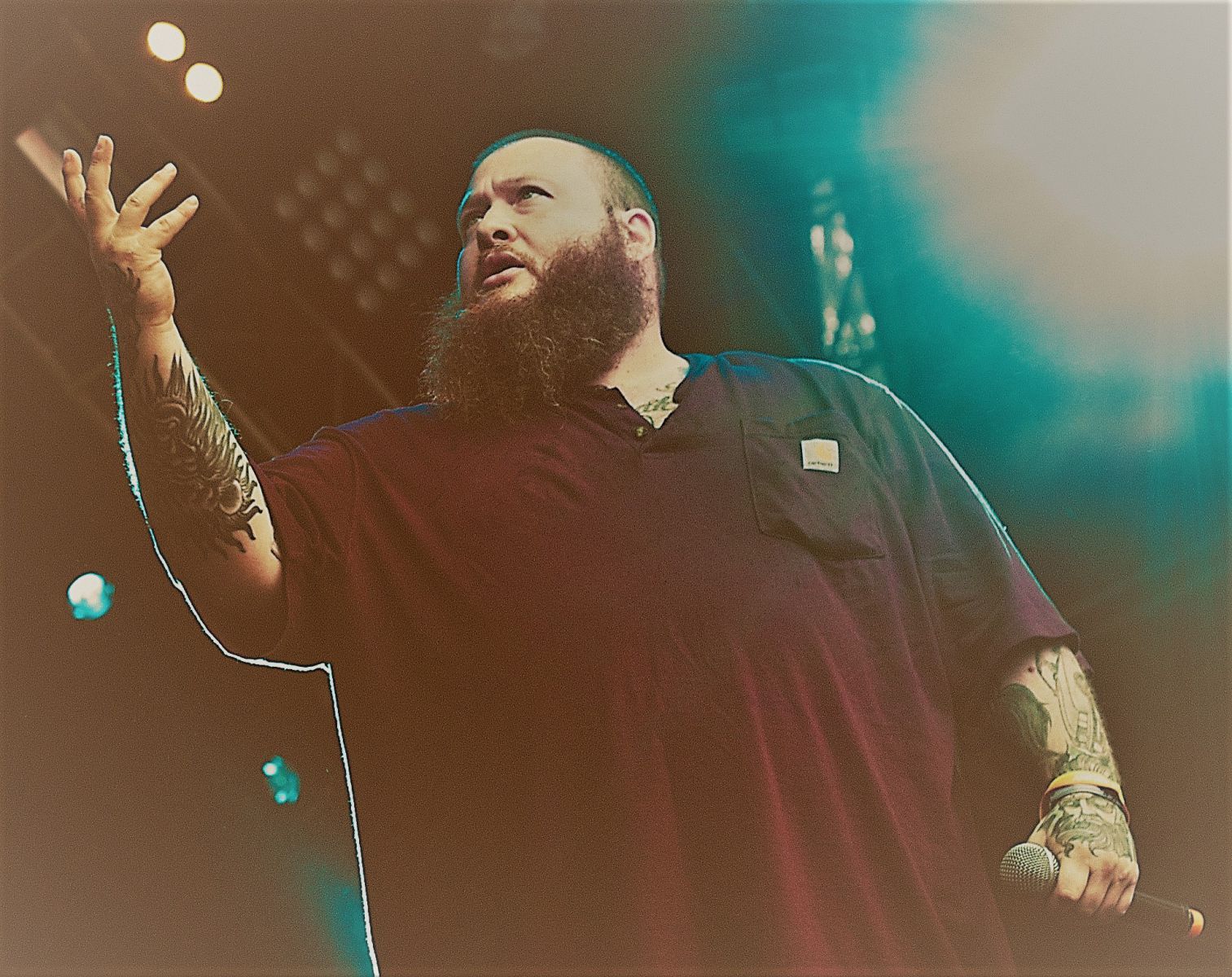 Down the path from the GastroMagic stage and around the corner from the LCD Soundsystem ice cream truck, Jeff Goldblum played jazz in the Barbary tent. Outside the massive, enclosed comedy tent, people were spread out on blankets in front of giant screens, watching Jeff Goldblum play jazz. Through the woods and past the mini golf course, people were giving their best efforts to a go at the rock climbing wall. And just past the lamb sliders and chicken curry nachos (but before you hit the donut cheeseburgers), there's a small garden of sorts where artists were live painting throughout the three day course of the festival.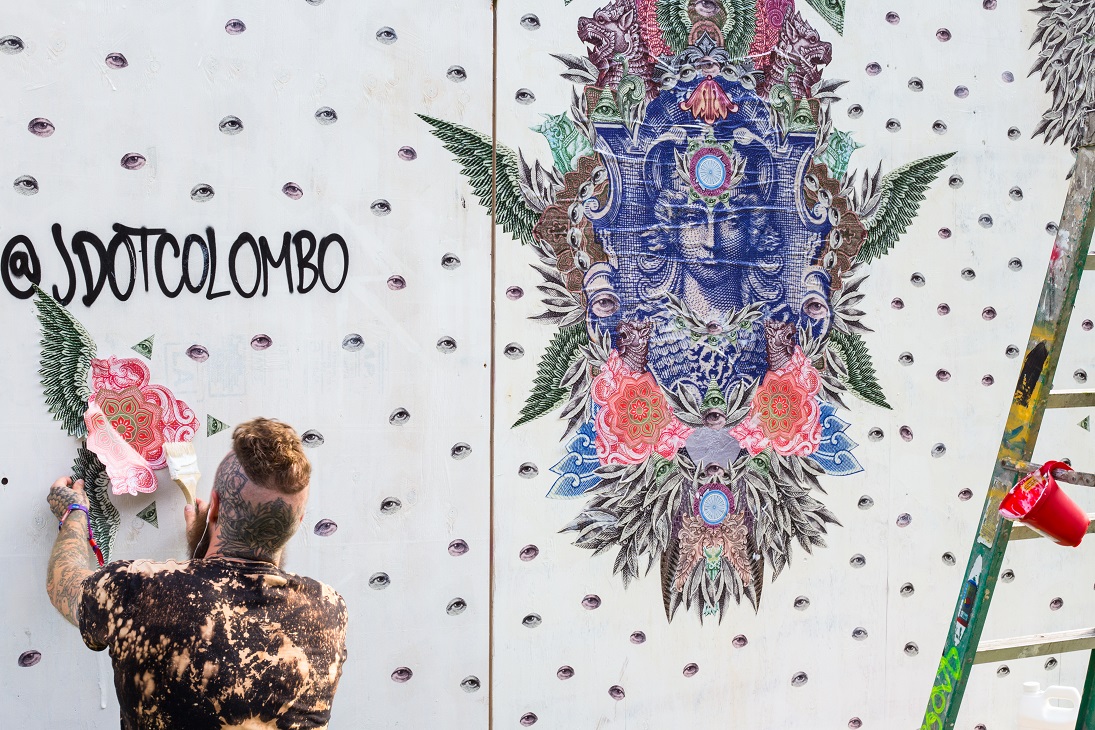 Does this sound like any other festival?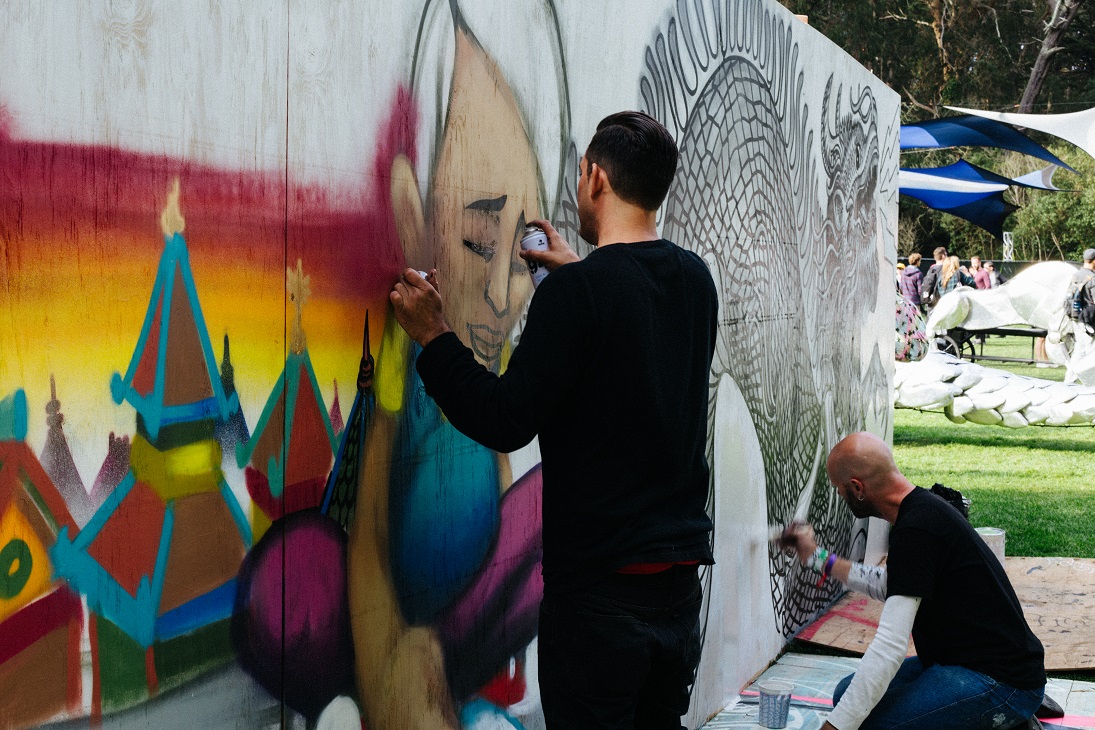 With so much food to eat -- not to mention Beerlands, Winelands, and Cheeselands to explore -- it's almost easy to forget to consider the music. As every year, the lineup for the 10th anniversary was solid, although hip hop icons A Tribe Called Quest dampened its shine by postponing their Friday performance before canceling it entirely on Saturday, 15 minutes before they were scheduled to go on (in Phife Dawg's city no less).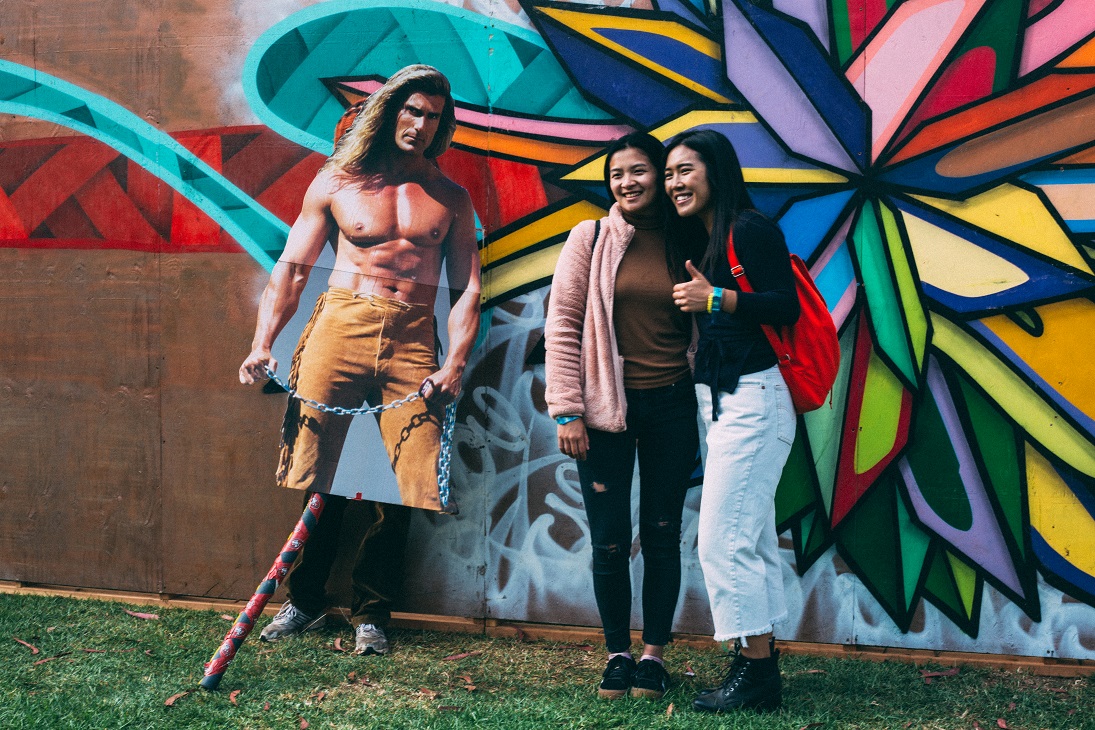 The shadow cast by the cancelation was hard to shake, but the other headliners each pulled more than their own weight to make the Tribe-shaped hole less apparent. Metallica was as sharp as they were when they headlined back in 2012, if not a little brighter with the help of their various pyrotechnics. The Who effortlessly powered through a misty Sunday evening set of classics, pleasantly surprising the crowd by sounding stronger than expected given what time and age can do to a musician. Remarkably younger than her main stage colleagues, Lorde held her own without question, even bringing her producer/pal and Bleachers mastermind Jack Antonoff out for an adorable rendition of Simon and Garfunkel's "Me and Julio Down By the Schoolyard."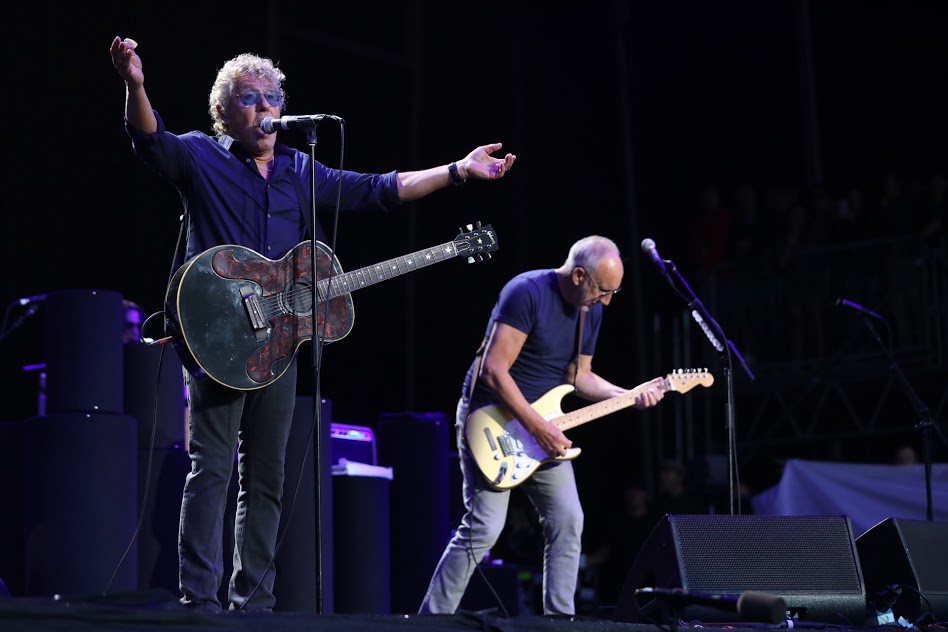 From the second they took the stage though, the undeniable scene-stealer this year was the Gorillaz. On their first tour in seven years, they rolled deep with upwards of 10-15 people onstage at some points. They spliced in some classics with a hefty amount of their hits off this year's Humanz, playing an electric set lasting nearly two hours (even being cut off by curfew). The star-studded setlist included appearances by De La Soul, Del the Funky Homosapien, Pusha-T, Anthony Hamilton, Kali Uchis, and Little Dragon's Yukimi Nagano, as well as a particularly exceptional pair of songs featuring Little Simz. The energy was insatiable through the entire set, with the majority of the crowd clearly in a trance back to a decade ago when the world's most sensational story was how an animated band could earn five Grammy nominations. And yes, to confirm - Murdoc's laughter at the beginning of "Clint Eastwood" is even more thrilling live.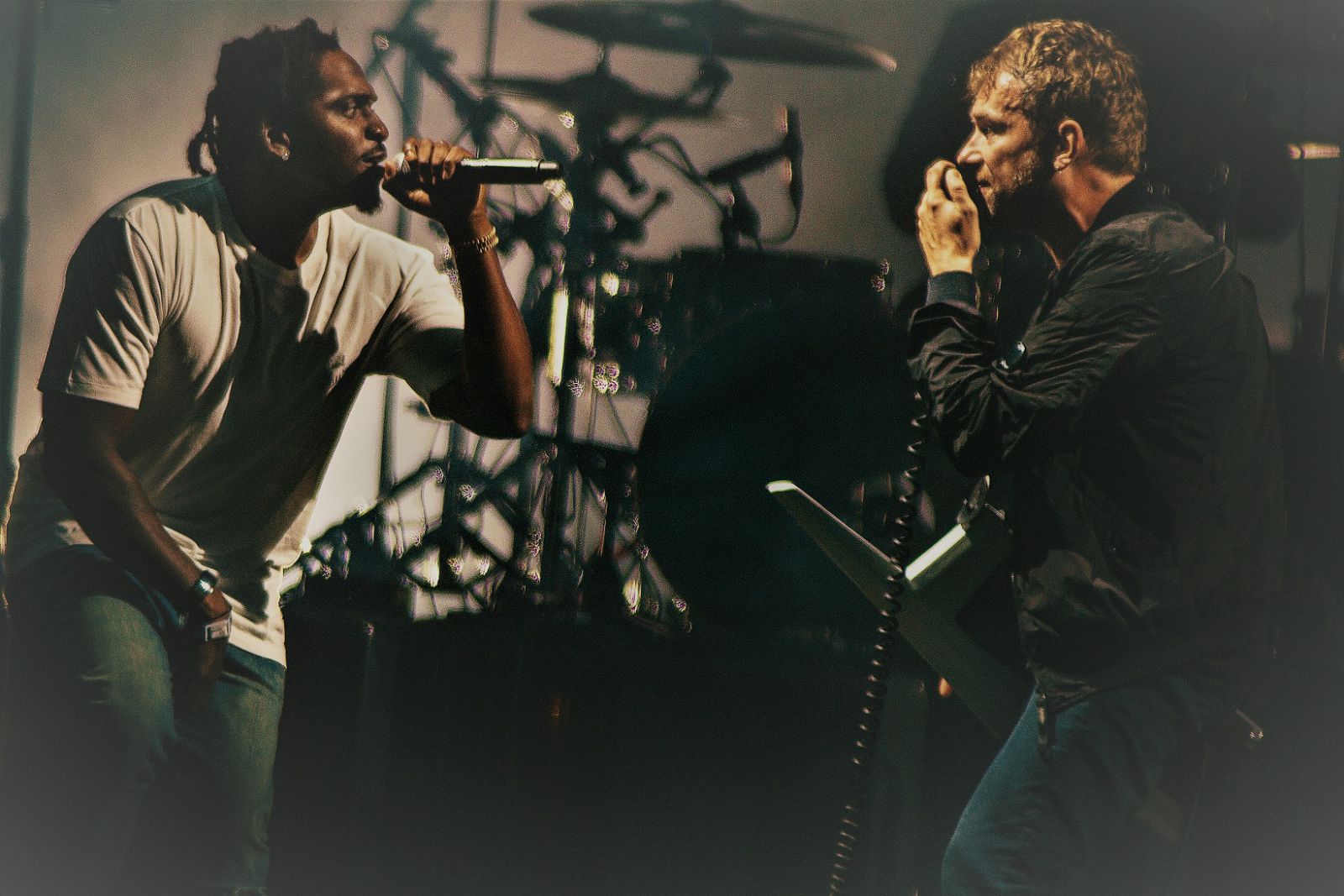 Solange and Fleet Foxes were the two artists this year that should have had higher billing. Maybe it's the uncanny complement a hazy green Golden Gate Park is to their distinct sound, maybe it's the fact that they've been gone too long, or maybe it's the fact that they're still just so damn good -- Fleet Foxes delivered a warm, long-awaited blanket of feelings as the sun set behind them, audience rapt. And Solange brought a stunningly choreographed (by her) set to the same stage on the last night, breathing fresh life into tracks off "A Seat at the Table." After the upset by Tribe and the discomfort hanging over the crowd brought on by the events in Charlottesville that weekend, closing out the festival with Solange was soothing and imperative.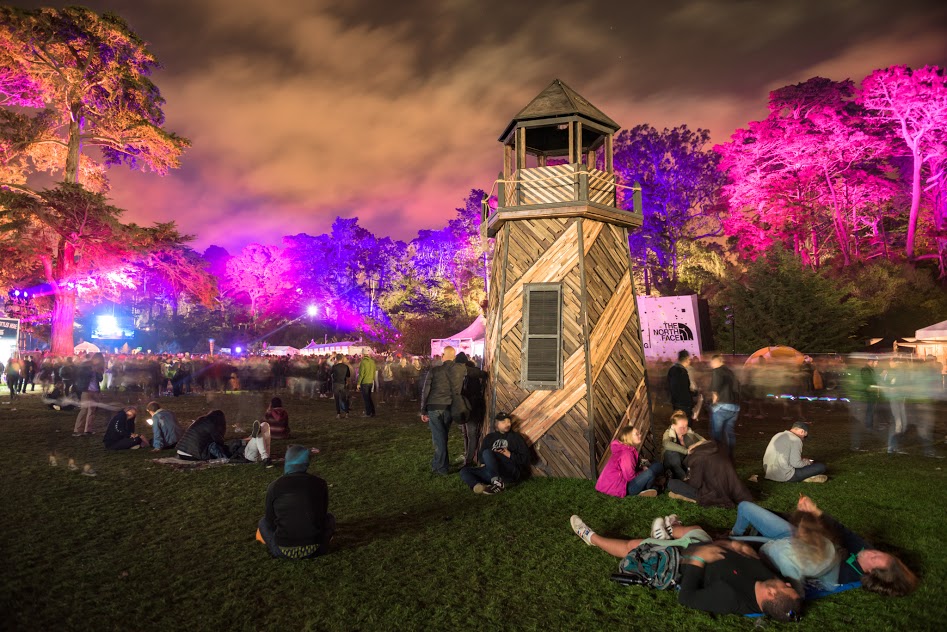 Outside Lands has been thriving for 10 years now because it's a festival that pays attention to details. Whether it's world-renowned bands or young artists making a splash before age 21; the expansive options of beer and wine from 2 miles away to 2,000 miles away; even just the added touch of a small vase on each picnic table -- it's safe to say Outside Lands has yet to miss a beat.  And that's what will keep it running smoothly for another 10 years.