On Friday, August 26, Papadosio shared their first music since the release of their 2020 studio album Microdosio. The song "Not Just a Word" is the first vocal track that they have put out since their 2018 album Content Coma. 
Attendees of Papadosio's Secret Dreams Music and Art Festival were going to be the first to hear the latest single, Not Just a Word, when the five-piece debuted it during the inaugural festival last weekend, but their headlining set got canceled due to inclement weather and the track remained locked away for an additional week.
Not Just a Word has the fluid song structure that Papadosio has become known for with elements of all of their previous albums and styles meshed into the nearly six-minute track. As it jumps right into their signature bouncy and spacey Papadosio sound, the song captures the progress Papadosio has made not only musically, but personally also. Anthony Thogmartin's lyrics are inspired by his newfound fatherhood and the lessons he has learned about love through his son.
"Not Just a Word" is indeed a love song, but not in the traditional sense," says Thogmartin. "Contrary to the prevailing sense of romantic love, NJAW provides a counter narrative to the self centered and self serving lens we view love from in popular culture."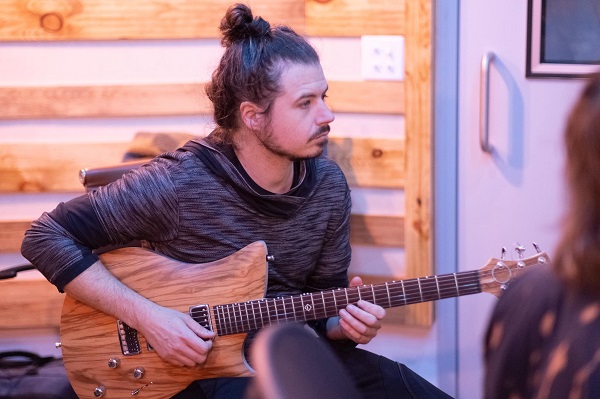 There has been no word on any additional music or when it may be released, but photos on social media show that the band has been working on new music in the studio, and fans can speculate that there will be more to come from them soon. In the meantime, check them out on their Fall 2022 tour.