The Park City Music Hall in Bridgeport, CT is a newly revitalized music venue teeming with emerging artists in the jam scene as well as other genres. It also provided the perfect location for assembling an all star squad of jam band and jazz musicians. Last Friday, Eric DiBerardino from Tea Leaf Green decided to do just that, and invited more than a bakers dozen of his talented musician friends from bands like Deep Banana Blackout and Kung Fu in honor of his birthday. This group played covers across many genres, including funk, jazz, rock and pop. Musicians popped in and out of the line up, keeping the crowd on their toes.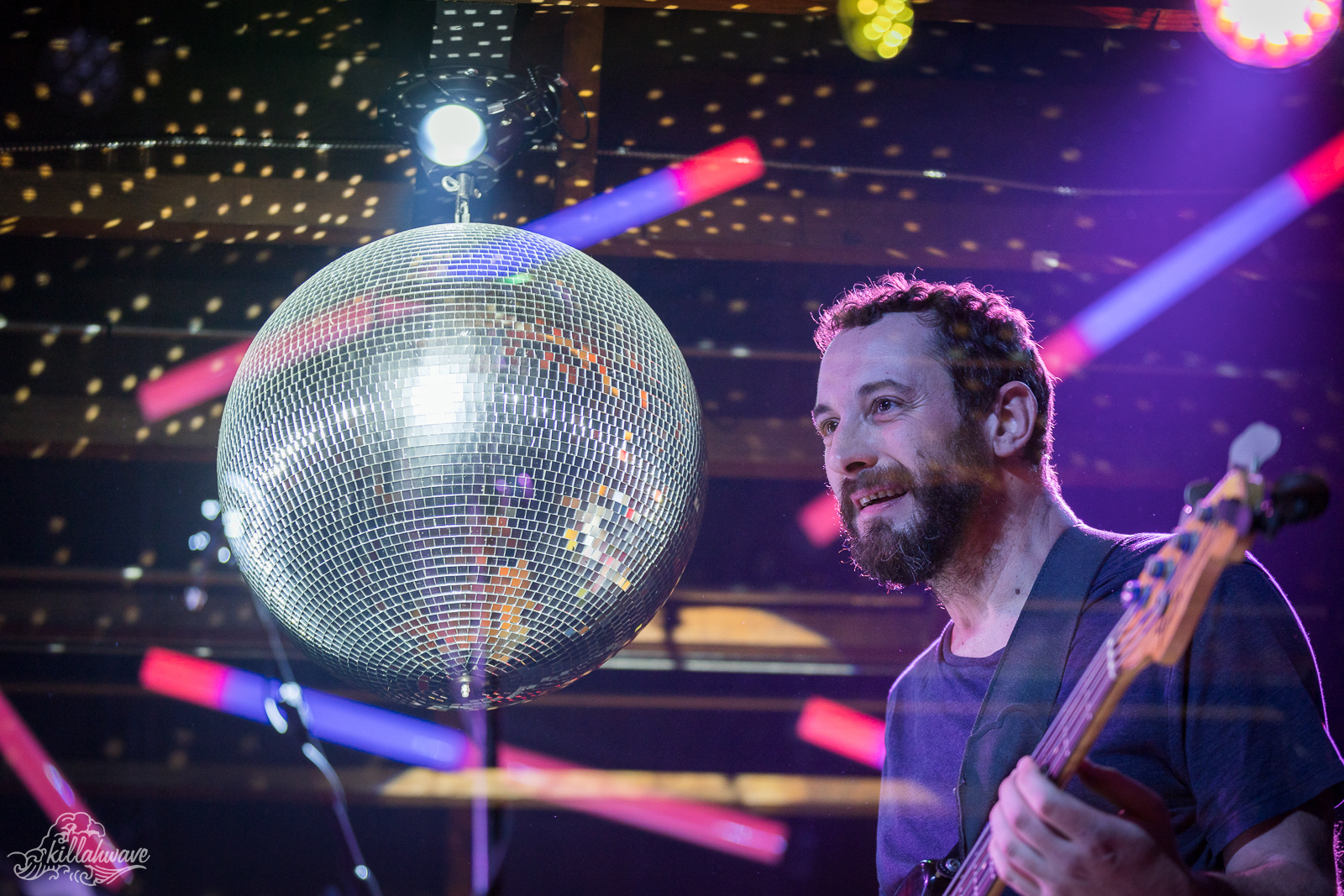 Opened in 1999 as the Acoustic Cafe, this venue is known for starting the music scene in Bridgeport, CT. After many recent renovations, including a 500 foot expansion, the venue is now updated with modern decor, state of the art sound and lighting systems, and a tasty menu that appeals to fans with sophisticated palates. Park City Music Hall is poised to become a hot spot for up and coming bands throughout the Northeast.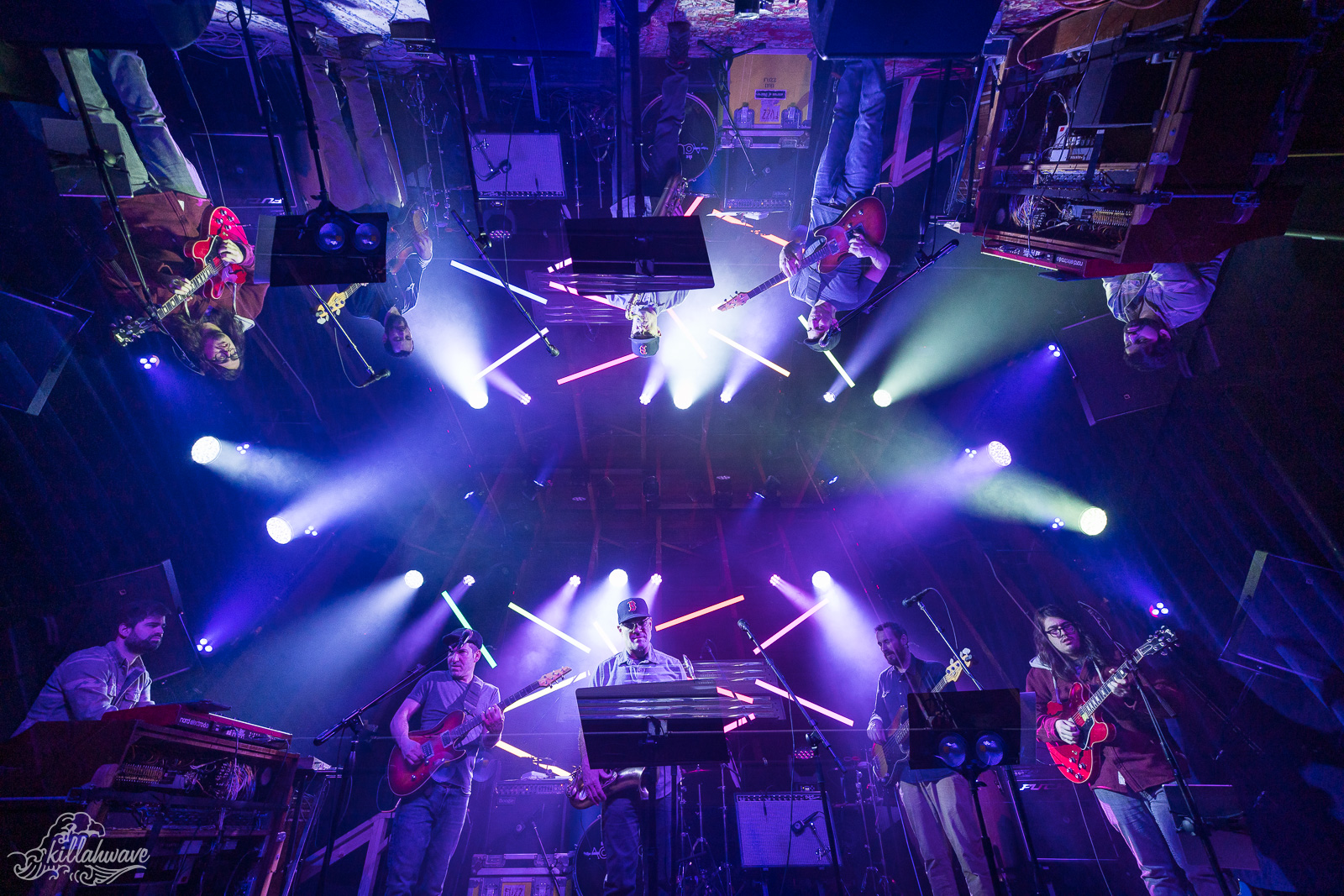 The evening began with DiBerardino on bass, Rory Dolan on drums (Lespecial), Fuzz Sangiovanni on guitar (Deep Banana Blackout), Eric Finland on keys (Eric Krasno's E3 Organ Trio), Rob Somerville on saxophone (Kung Fu), Michael Knobloch on percussion (Phat Astronaut), and Darian Cunning on guitar. The set appropriately kicked off with Michael Jackson's "The Way You Make Me Feel." The saxophone really elevated this jazzy take on the classic pop tune. DiBerardino stepped up to the mic for the next tune and lent his deep vocals for "Will It Go 'Round In Circles" by Billy Preston. Later on in the set, Kiran Edwards (KRIS) joined the party on guitar, notably during the funky "Expressway To Your Heart" by Steven Michael Bogarat. The set closed out with Peter Gabriel's "Sledgehammer."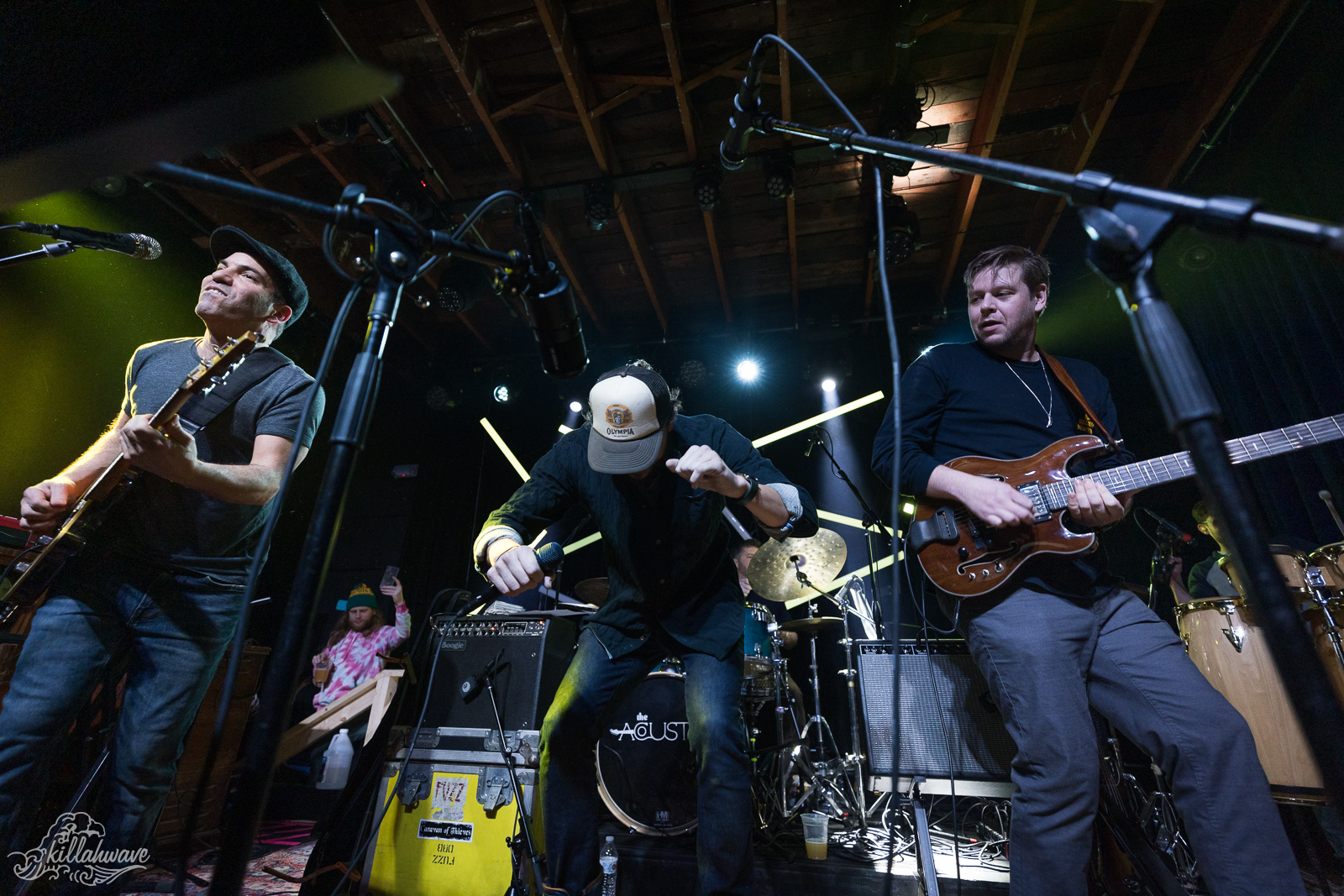 After a quick break, the band returned for a hot cover of the Talking Head's "Life During Wartime" with a lively performance by vocalist John Torres (Color Fields), and Matt McNulty (TalkPeck Soundsystem) on guitar and vocals. McNulty's incredible high speed guitar skills launched a raucous dance party. The bad's fluid energy and cohesiveness continued into "Dance Hall Days" by Wang Chung, as nearly everyone in the venue was moving and grooving with delight. The funk continued as Sangiovanni contributed his stellar vocals for the delicious version "Boogie on Reggae Woman" by Stevie Wonder. DiBerardino was certainly the star of this tune as he laid down a thumping bass line that melded the other instruments together. The set ended on a high note with the classic Bill Wither's tune "Lovely Day." Drew Angus contributed his impressive vocals while Luke Bemand (Lespecial) slayed the bass. The crowd was engaged and and thirsty for more as the musicians left the stage. They quickly returned to play Nirvana's "In Bloom," which was a sharp pivot into grunge rock, exemplifying how truly talented this group was.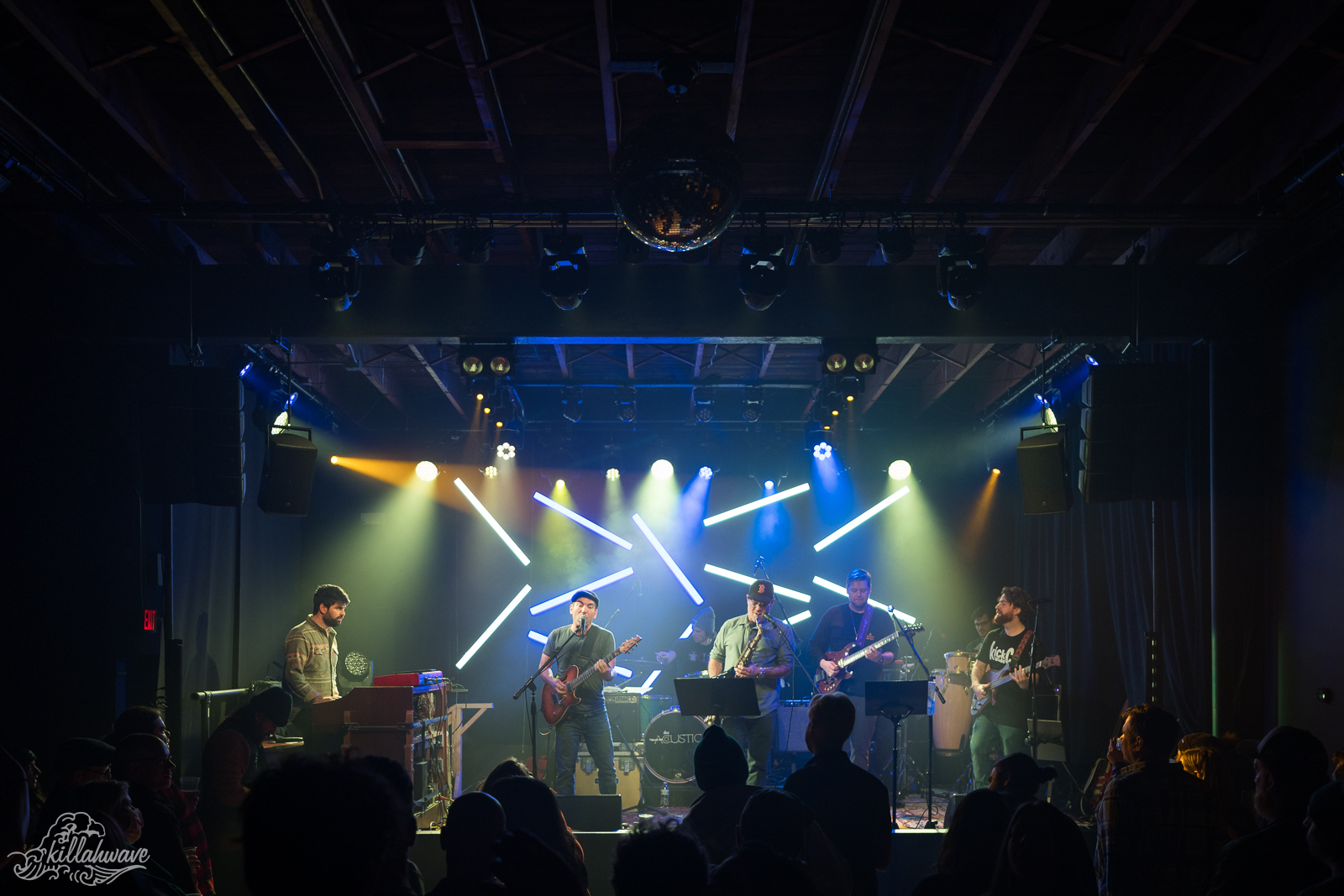 After the show ended, Connecticut DJ Doey Joey took the stage and kept the crowd dancing. Known for his late night Goose after parties, Doey brought the same vibe to this collective gig.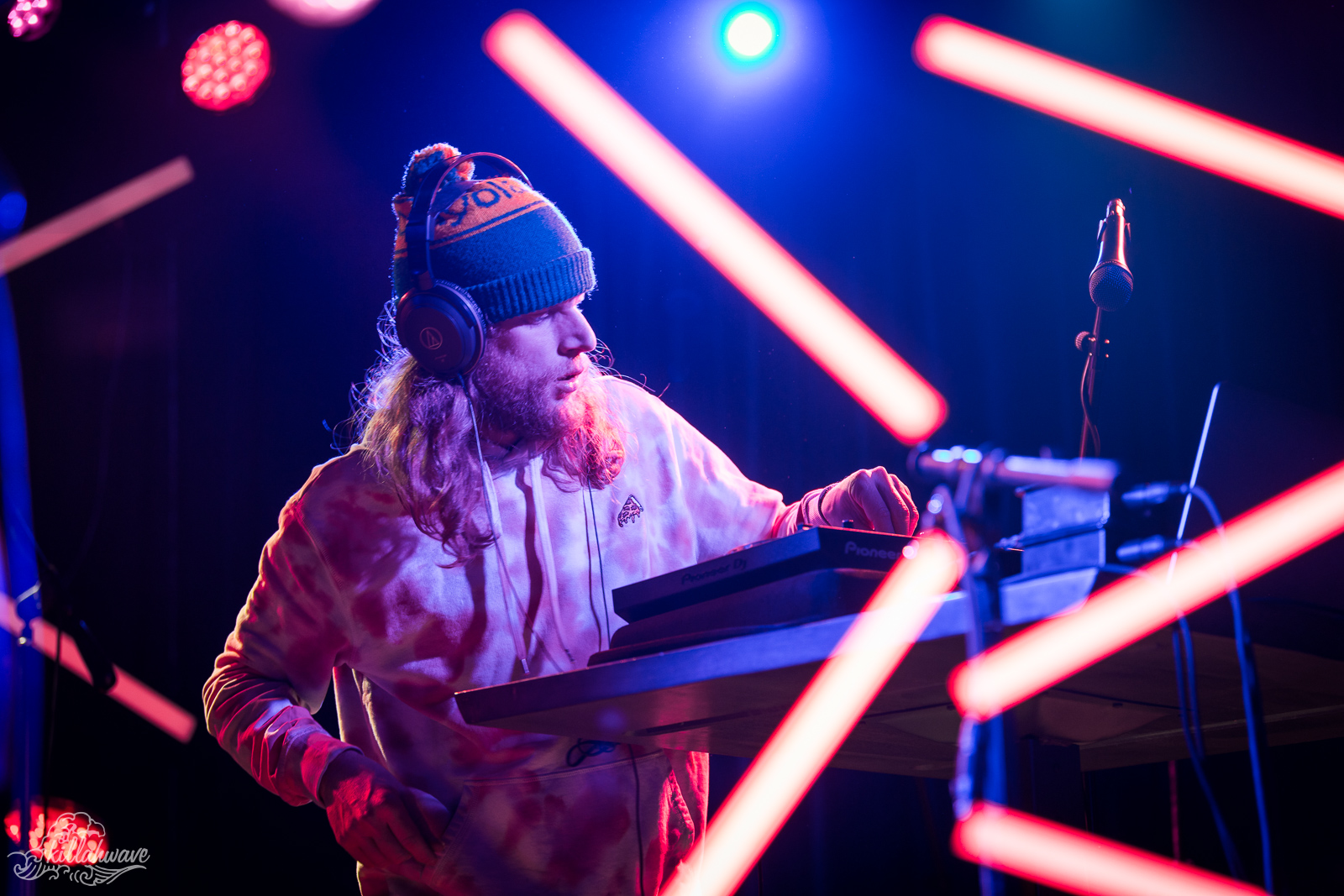 Overall, this evening of tasty music, great food and an outstanding crowd really hit the spot. Not only are all of these emerging artists highly recommended to catch when they are in your neck of the woods, but this venue is a true gem for the live music scene.
Check out more photos from the show!
Set One
The Way You Make Me Feel, Will It Go 'Round In Circles, The Bump, Sister Sanctified, Little Sunflower, Expressway To Your Heart, Hey Pocky Way, Dracula,
Sledgehammer
Set Two
Life During Wartime, Dance Hall Days, Love The One You're With, Boogie On Reggae Woman, Let The Music Take Your Mind, Surfin', Sir Duke, Jeep on 35, Kissing My Love, Lovely Day
Encore
In Bloom