The tenth annual Peach Music Festival continued at Montage Mountain on Friday, July 1st, with a full slate of talented artists and three stages of music. Friday's headliners included Pigeons Playing Ping Pong and Joe Russo's Almost Dead on the Peach Stage, plus Eggy and Doom Flamingo on the Mushroom Stage. Weather did play into some cancellations as the day went on, but overall fun was had by all.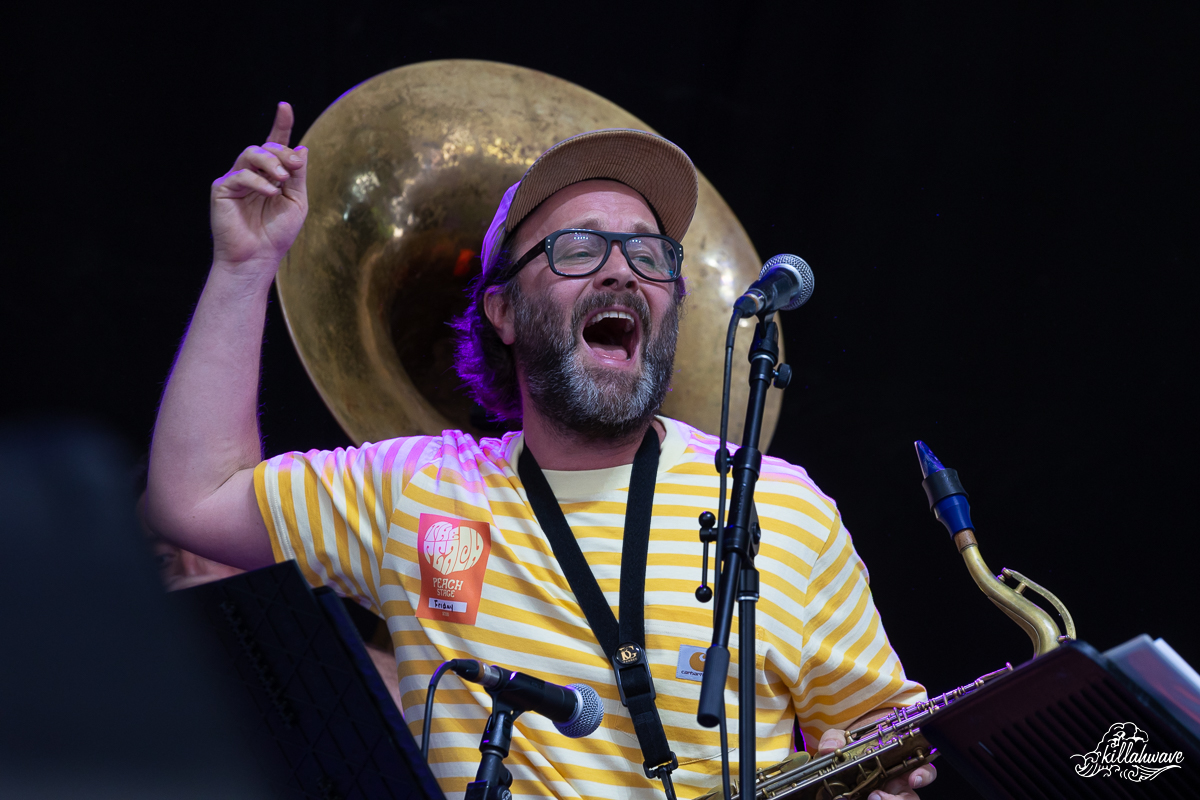 The festivities began on the Peach Stage with the red hot jam rock squad from Connecticut, Eggy, along with Marco Benevento's jazzy rock trio. The Bogie Band, led by Stuart Bogie, continued the jazz trend, before the Montana based bluegrass band the Kitchen Dwellers took over. The early slate of bands on the Mushroom Stage, which sits next to a wave pool in the Montage Mountain Resorts water park, kicked things off with The Jauntee and Lacuna, followed by Eric Krasno and the Assembly.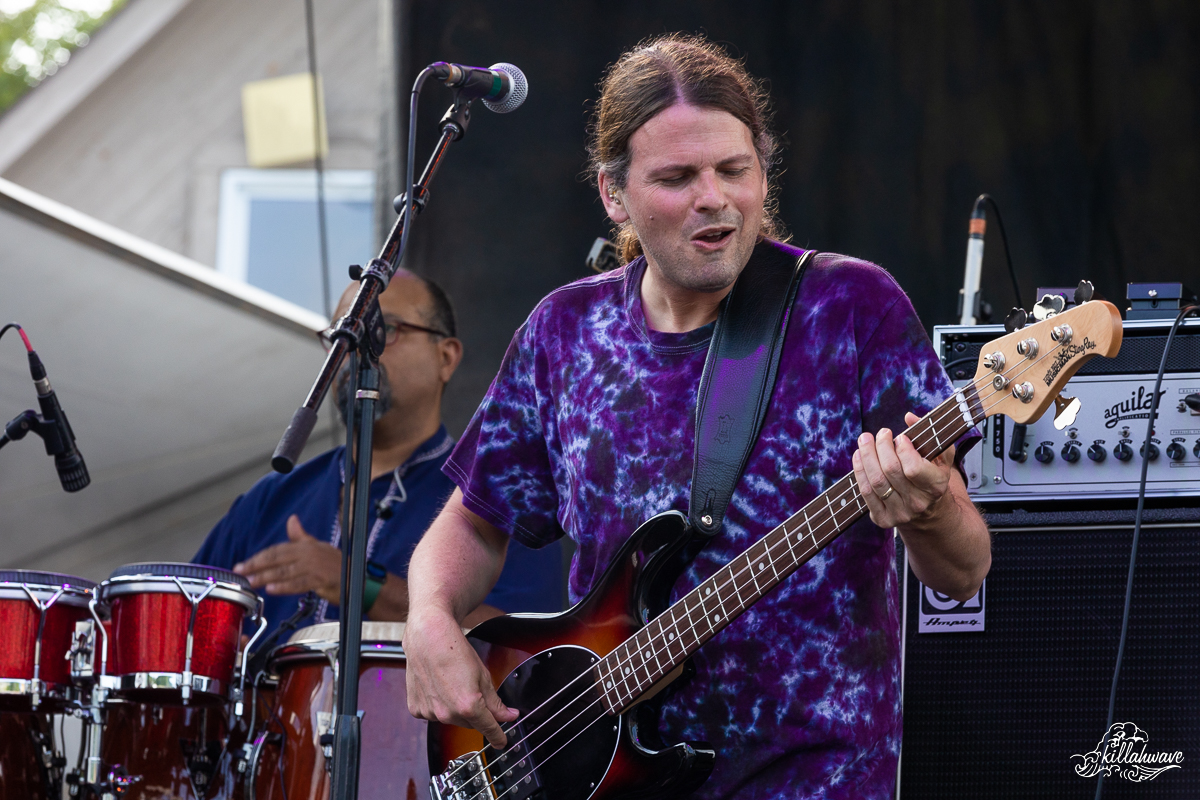 The weather decided to make an appearance later in the afternoon, as The Motet was mid set with Shira Elis on the Mushroom Stage, formerly of Turkuaz. She had joined the Denver, Co funk band for their full set. John Bonham's Led Zeppelin Evening had just walked out on to the Peach Stage. All bands got the call that lightning was approaching. Everyone was instructed to stop playing and take cover.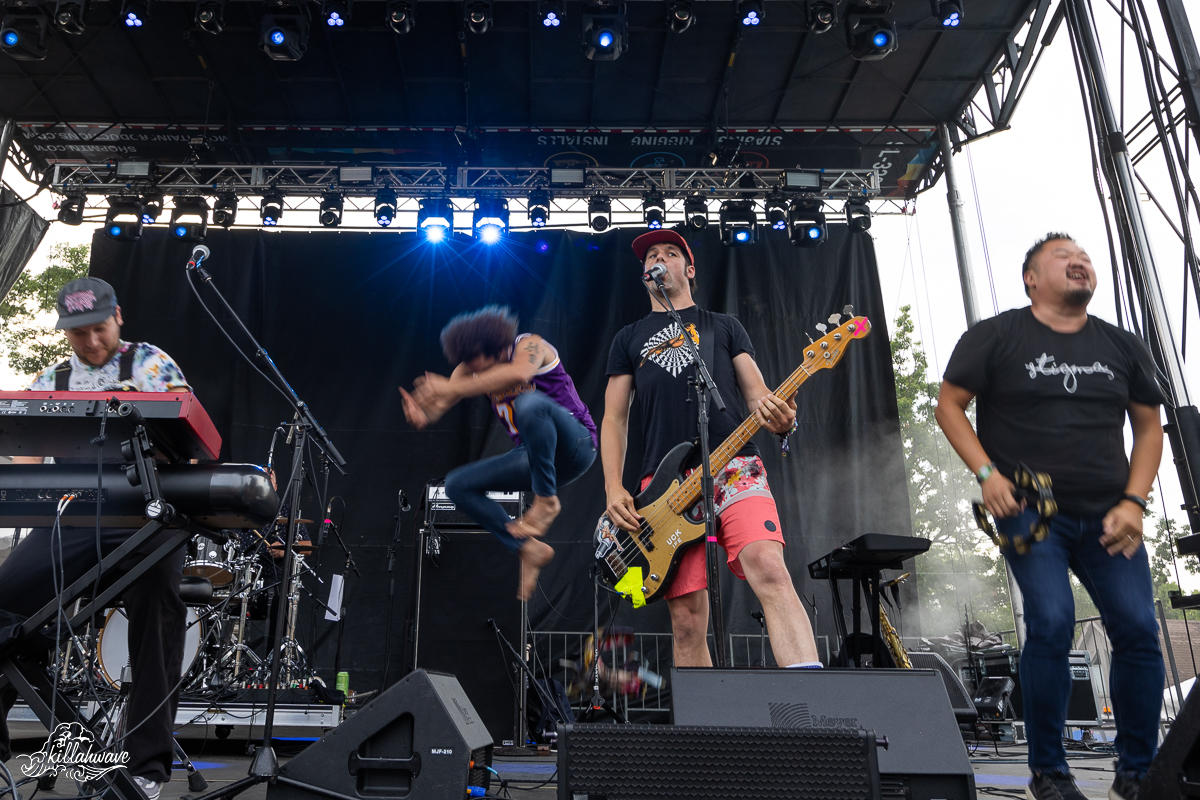 After the untimely break in music, which incidentally forged many new friendships while concert goers charged phones under cover, Andy Frasco and the UN brought his energetic gang of musicians back to the Mushroom Stage. Most notably, Andy crowd surfed into the wave pool during the show, and took his third ever swim while performing during a Peach Festival. Brandon "Taz" Niederauer, Eric Krasno, and Kanicka Moore from Doom Flamingo sat in.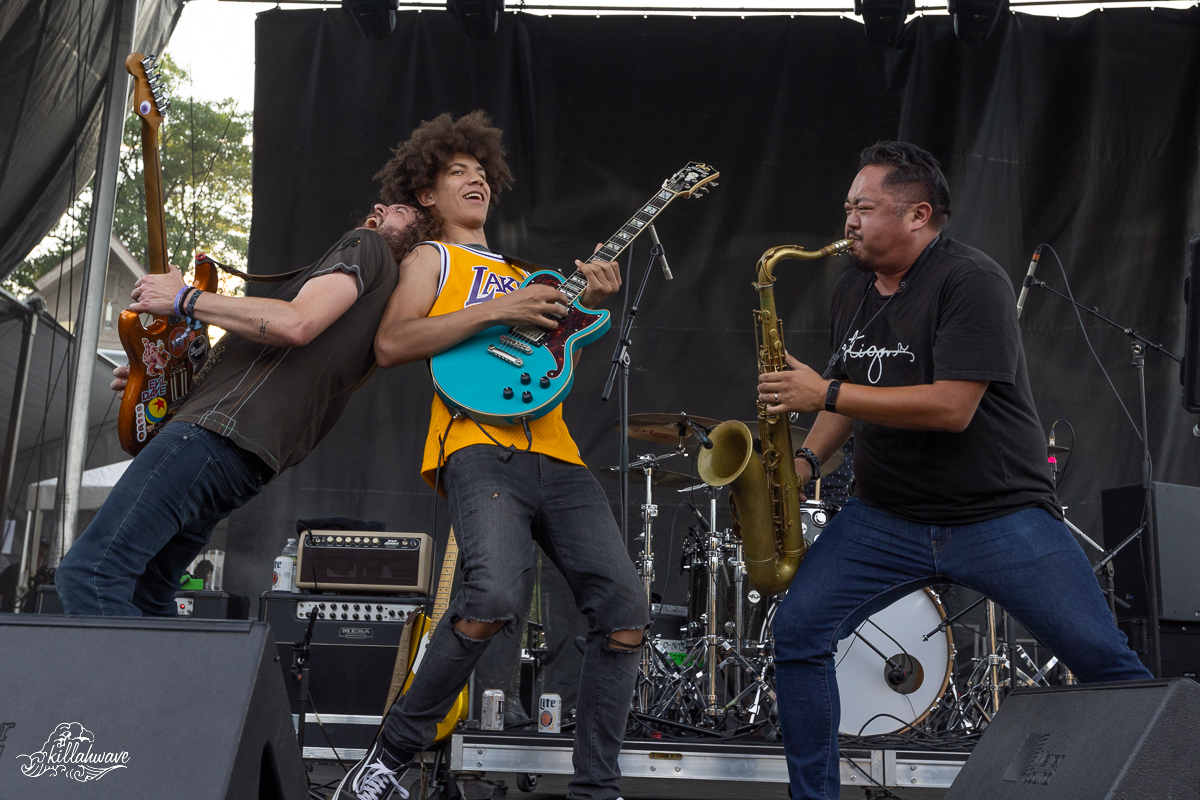 Joe Russo's Almost Dead was up next on The Peach Stage. Though their time was reduced from two sets to one set based on the weather, they made haste and manifested a stellar Grateful Dead inspired set of tunes. Guitarist Tom Hamilton's vocals were on point. The entire grounds vibrated when the band played "Terrapin Station," while everyone sang along. The Mushroom Stage continued hosting flaming hot bands with the Nth Power featuring Jennifer Hartswick along with more late night Eggy goodness.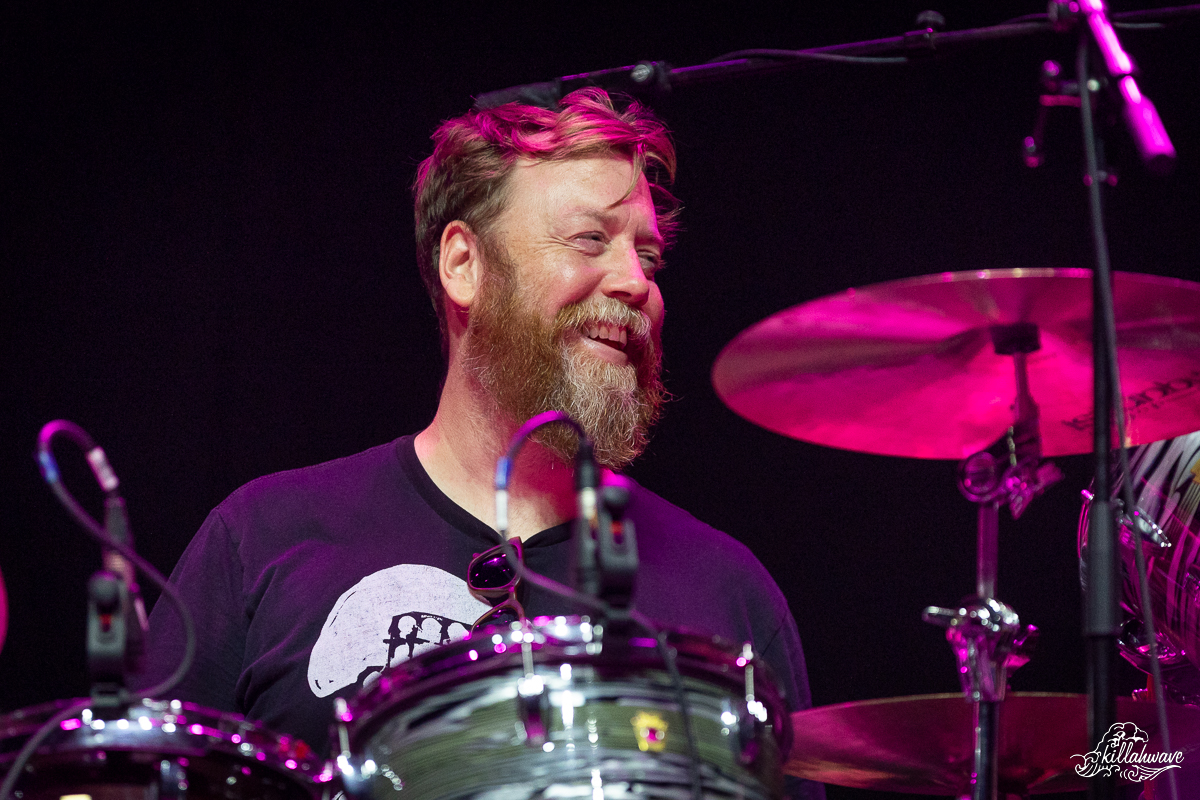 The late night dance party raged on as Pigeon's Playing Ping Pong descended onto the Peach Stage. They delivered two tasty covers, with Pink Floyd's "Shine On You Crazy Diamond" and Elton John's "Rocketman." Nashville's Daniel Donato sat in with this face melting jam squad. Doom Flamingo, Ryan Stasik's band from Charleston, SC, handled late night duties on the Mushroom Stage. Both sets were unfortunately cut short once again based on extreme weather, ending all music for the day.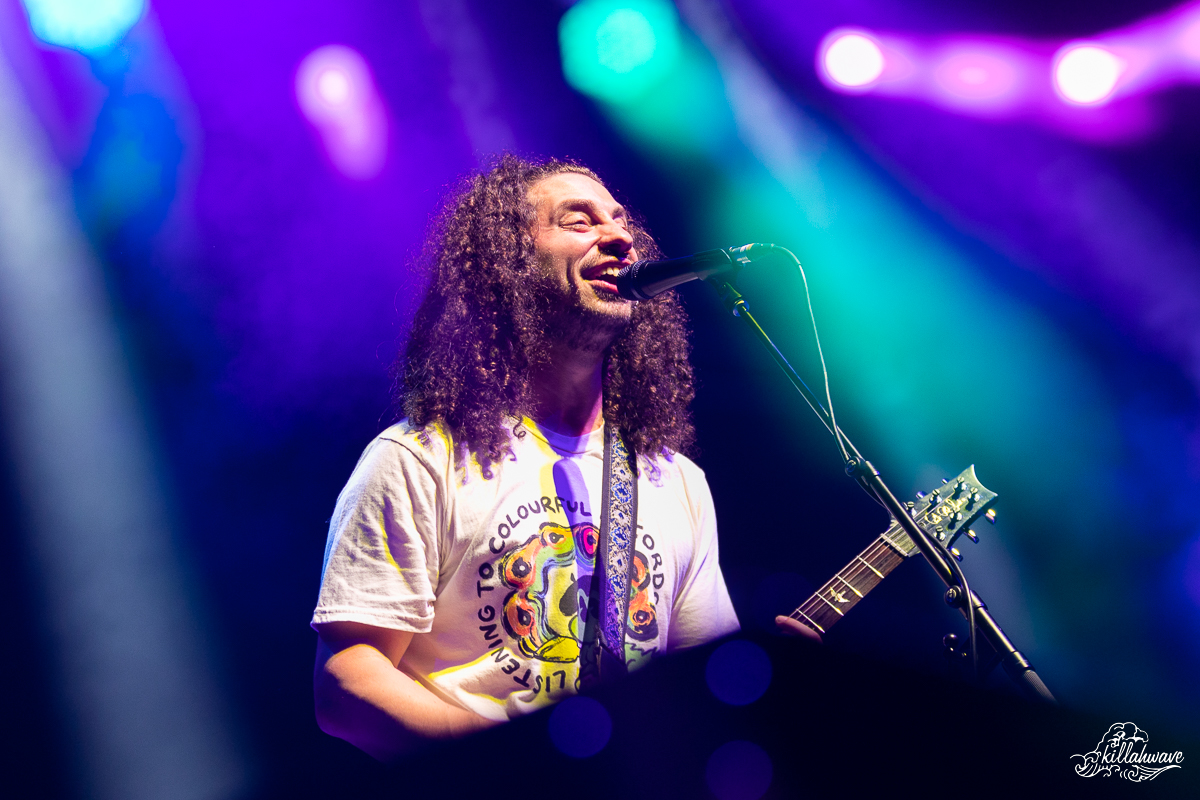 Check out more photos from the show!
Joe Russo's Almost Dead Set
My Brother Essau, Cats Under The Stars, Tell Me Momma, Estimated Prophet, Mississippi Half-Step Uptown Toodeloo, Terrapin Station, Throwing Stones, He's Gone > St Stephen > He's Gone
Pigeons Playing Ping Pong Set
Water, Henrietta, Slapjack > Shine On You Crazy Diamond1 > Rocketman2 > Slapjack, Posideon3, Beneath the Surface
Notes
1. Pink Floyd
2. Elton John
3. with Daniel Donato