The Peach Music Festival continued on June 30, 2023, with a full lineup of music across three stages at Montage Mountain in Moosic, PA. The crowd was loving the festivities, and the weather continued to cooperate for the most part. Today's artists included Ween, Umphrey's McGee, TAUK with Kanika Moore, Trouble No More, Dogs in a Pile, Baked Shrimp, and more.
Baked Shrimp, the prog rock band from Long Island, NY, heated the festival up early on the Garcia's Hand Picked Groove Stage. This emerging artist had a huge crowd at 2pm in the afternoon and put on a fun set.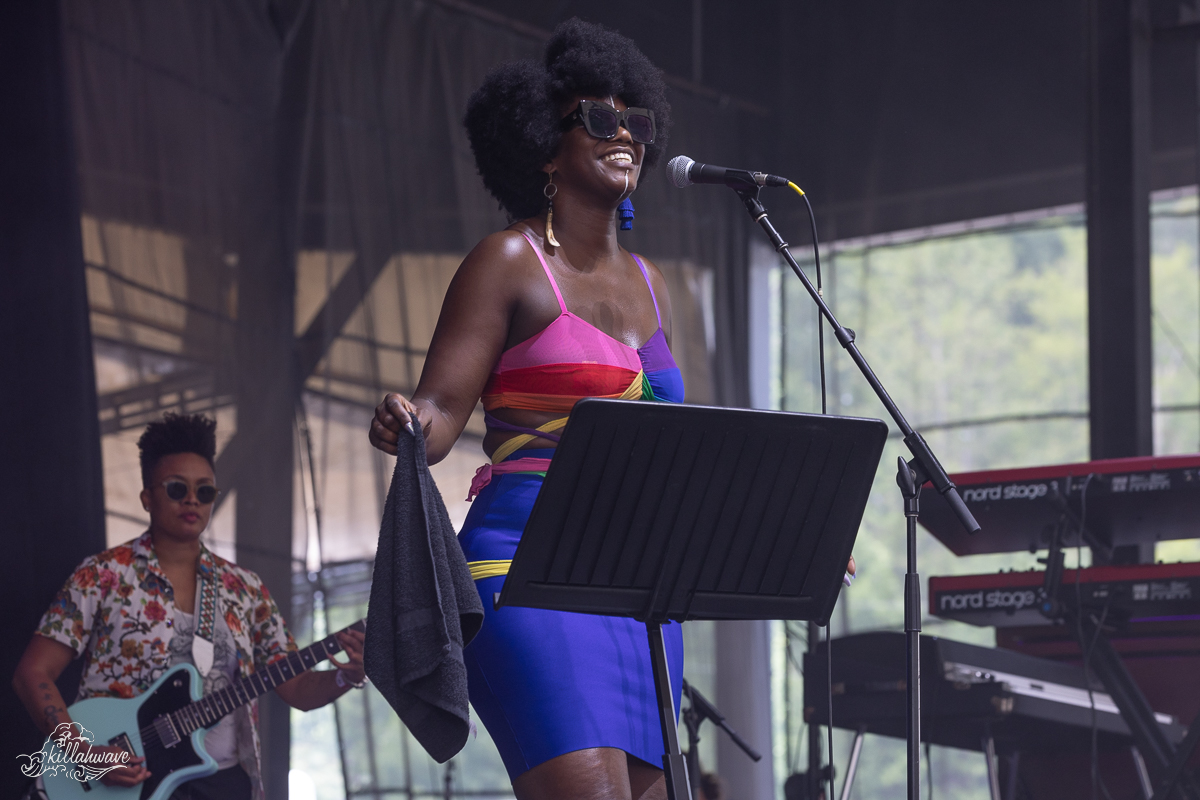 Kanika Moore presents the Broadband was up on the Peach Stage, which is a rotating mix of female musicians. Drummer Nikki Glaspie was part of this talented squad. Their flaming hot set of funk and rock was the perfect kick-off for the first full day of the Peach Music Festival. Moore's vocals and stage presence were on point, especially for such an early performance. They played several covers from No Doubt, including "Just a Girl" and "Sunday Morning," as well as Whitney Houston's "What's Love Got To Do With It."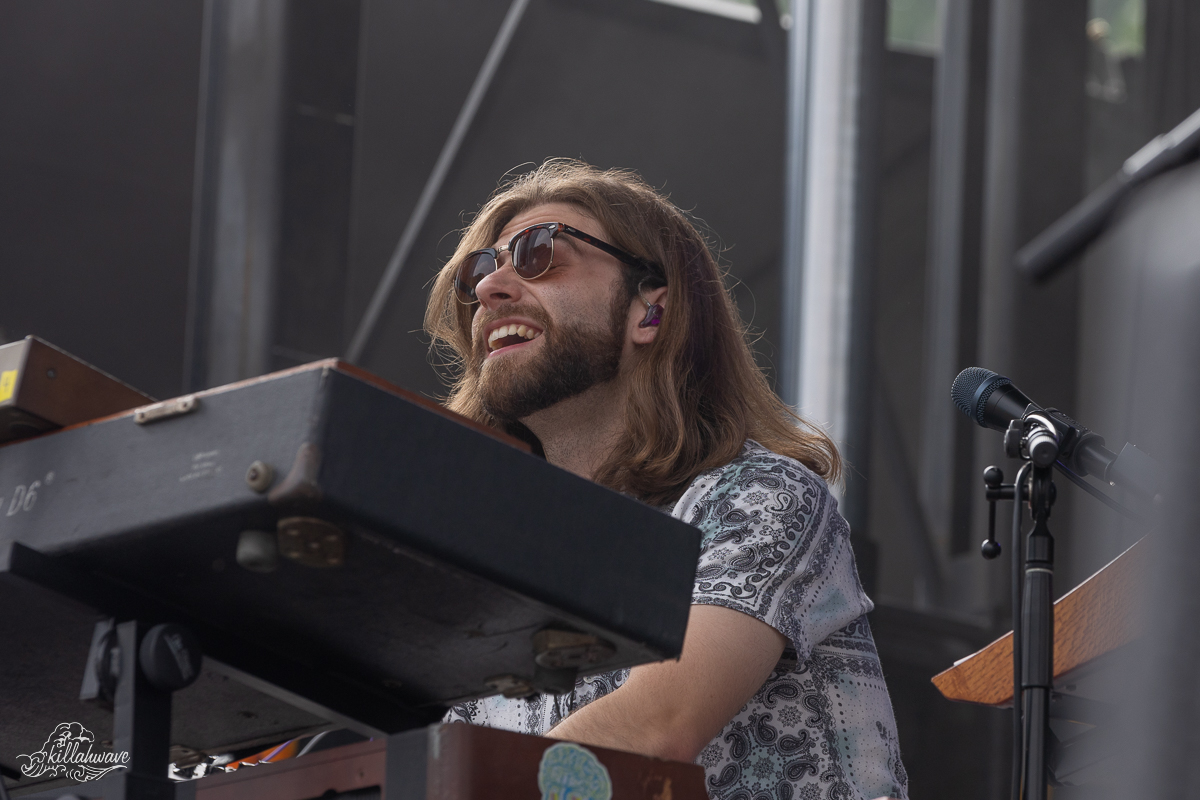 Festival attendees wondered who let the dogs out on the Mushroom Stage, and they weren't talking about canines. Dogs in a Pile, the rising jam band from Asbury Park, NJ brought some serious heat but were thankfully positioned near a cooling wave pool within Montage Mountain's water park. This Garden State quintet book-ended their set with "Wipeout" from the Surfaris. They dove into a rocking version of the Grateful Dead's "Jack Straw" in between, which unfurled a vibrant crowd singalong.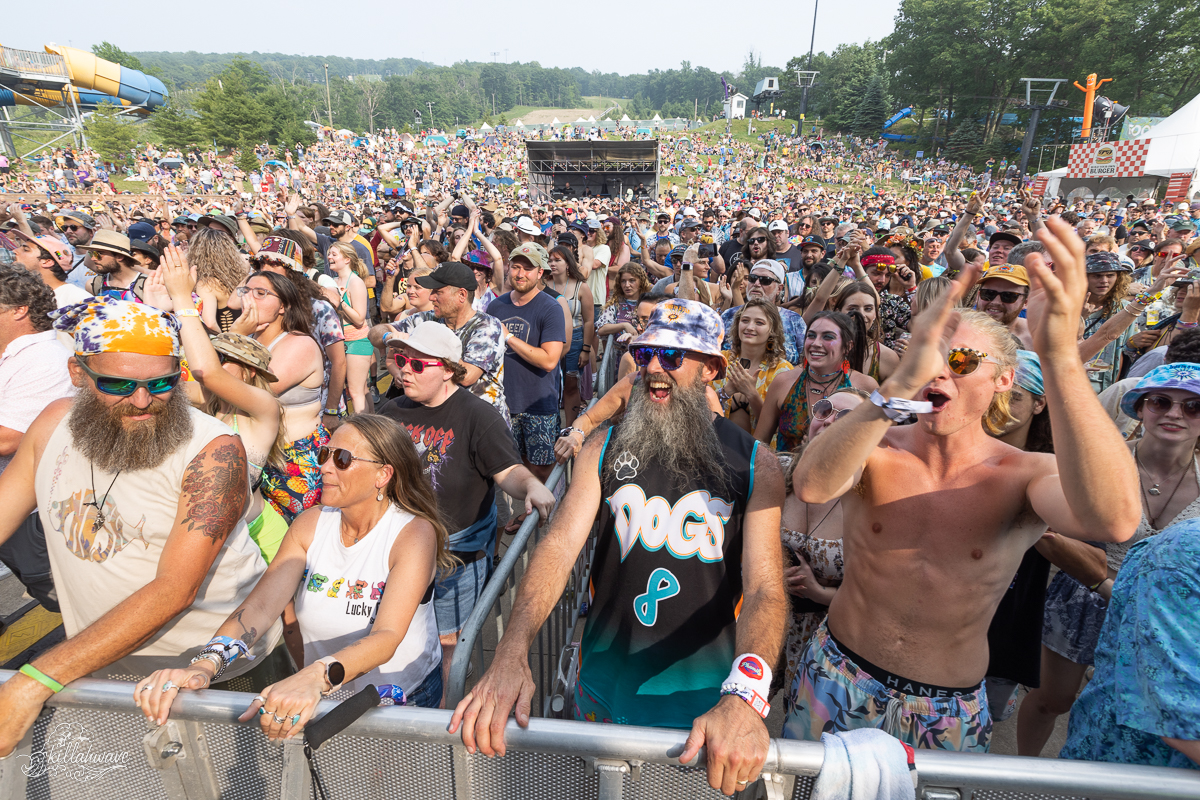 Trouble No More, an all-star tribute band of the Allman Brothers, brought their vibrant set on the Peach Stage. Guitarist Daniel Donato did his best to channel the energy of Duane Allman. He also hosted his own late-night set on the Mushroom Stage. Other band members included Brandon "Taz" Niederaurer (Guitar, Vocals), Dylan Niederauer (Bass Guitar), Jack Ryan (Drums), Lamar Williams Jr. (Vocals), Nikki Glaspie (Drums), Peter Levin (Keys) and Roosevelt Collier (Pedal Steel Guitar).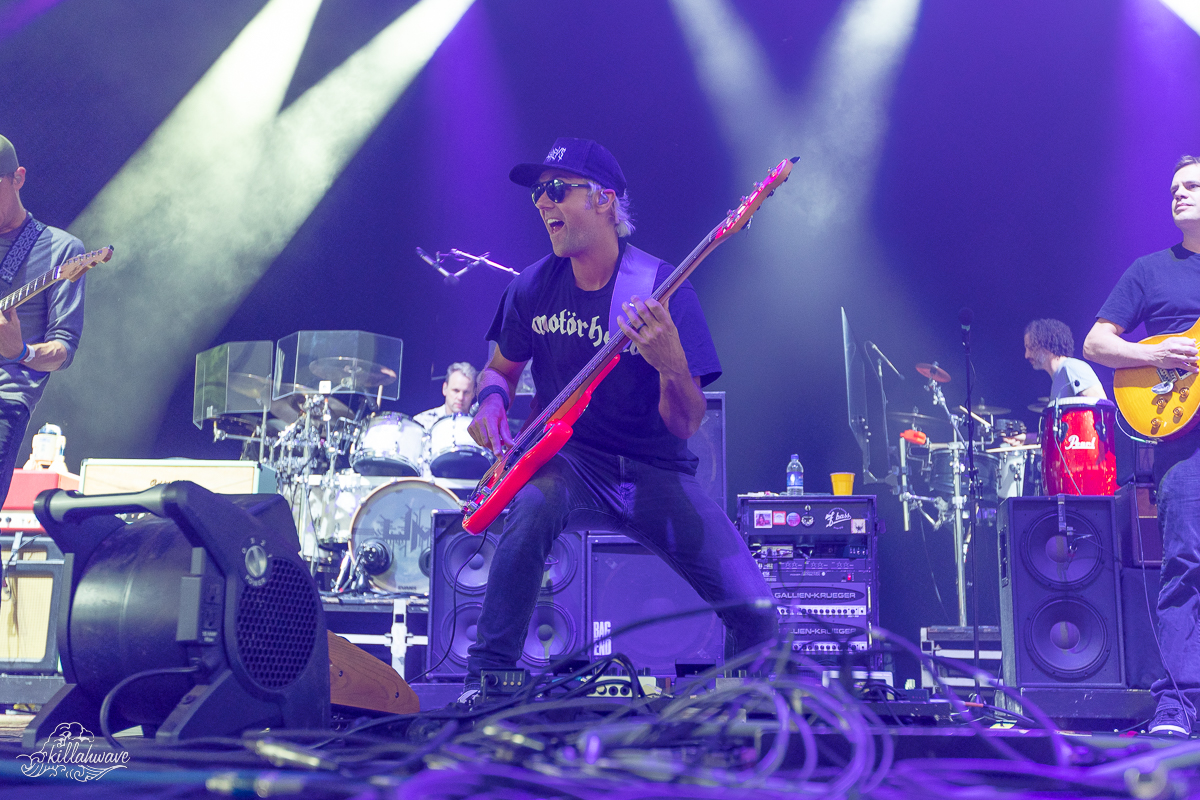 While Ween and Umphrey's McGee put on raging sets on the Peach Stage, TAUK with Kanika Moore was exploding on the Mushroom Stage. TAUK, the quartet originally from Long Island, NY, brought a tasty set of prog rock and funk fusion along with Moore's high-spirited vocals and stage presence. This was easily our favorite set, as all five musicians were in the groove. The Funky Dawgz horns made an appearance during the set and elevated this dance-friendly collaboration to another level.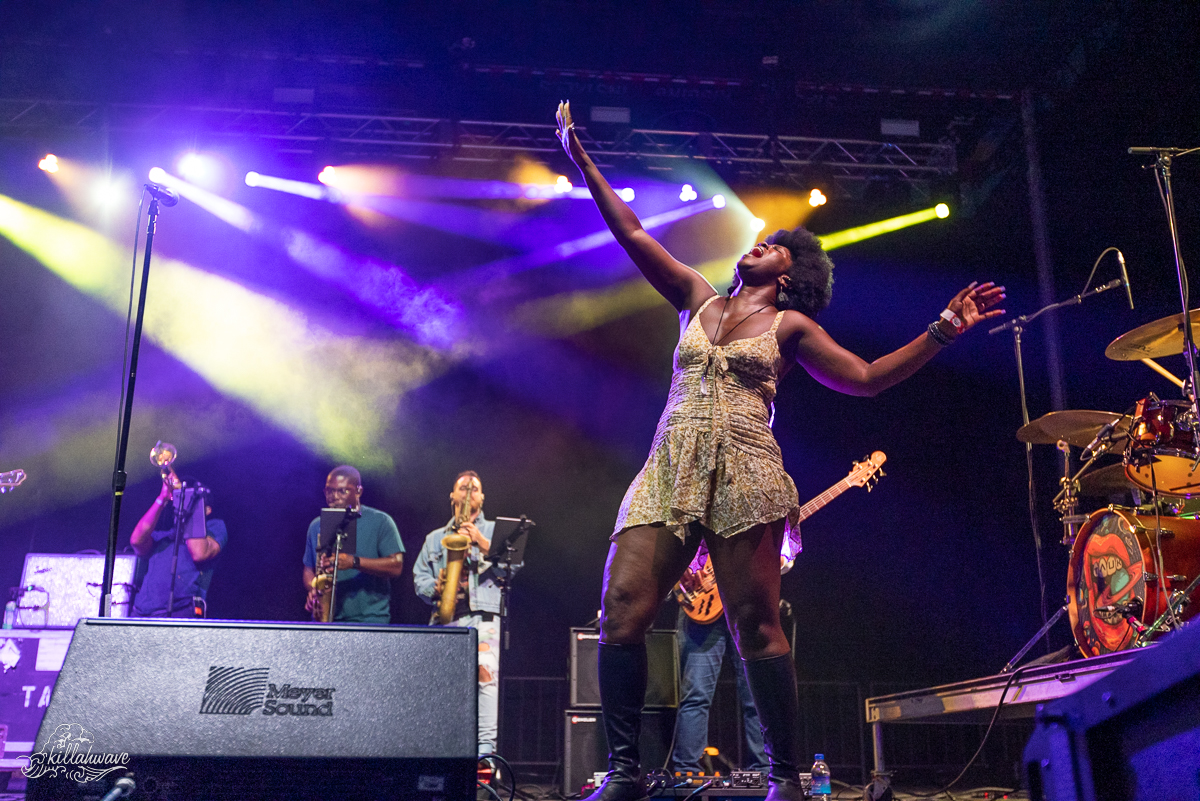 The music rolled on into the early hours of the next day, led by music producer LP Giobbi on the Peach Stage. She has been turning heads recently with her Dead House set. Tonight's throwdown was pure bliss with her inviting energy and stellar beats. Her set included a cover of Goose's "Arrow." Soul singer Robbie Wulfsohn from Ripe sat in as her set waned, and sent the fans home with smiles on their faces.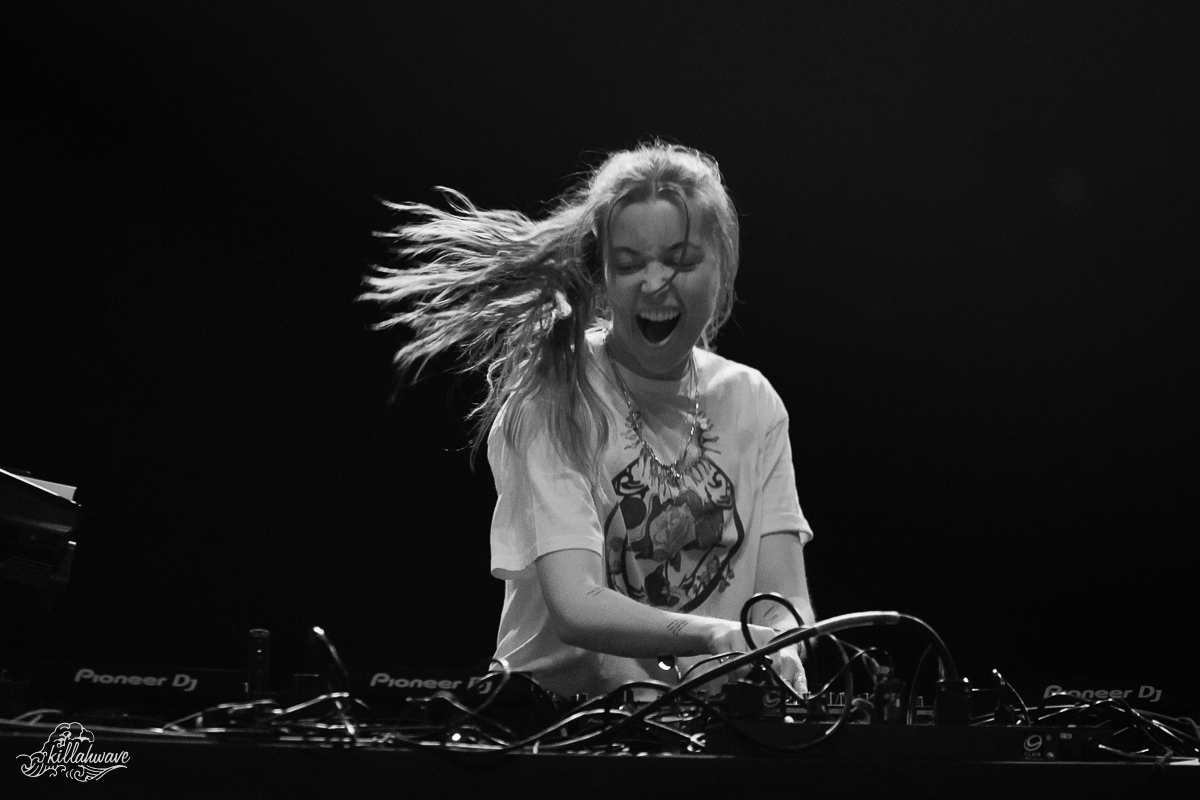 For more coverage from Peach Festival 2023, view our review from June 29, 2023. Also, check out more photos from Day Two!