Peter Hook & The Light took the stage at the Theatre at Ace Hotel in Downtown Los Angeles Thursday night. Billed as a celebration of the music of Joy Division, the evening was presented in multiple parts: an opening set of New Order classics, followed by full performances of Joy Division's classic albums Unknown Pleasures and Closer (opening the evening was a powerful electric set by duo El Ten Eleven).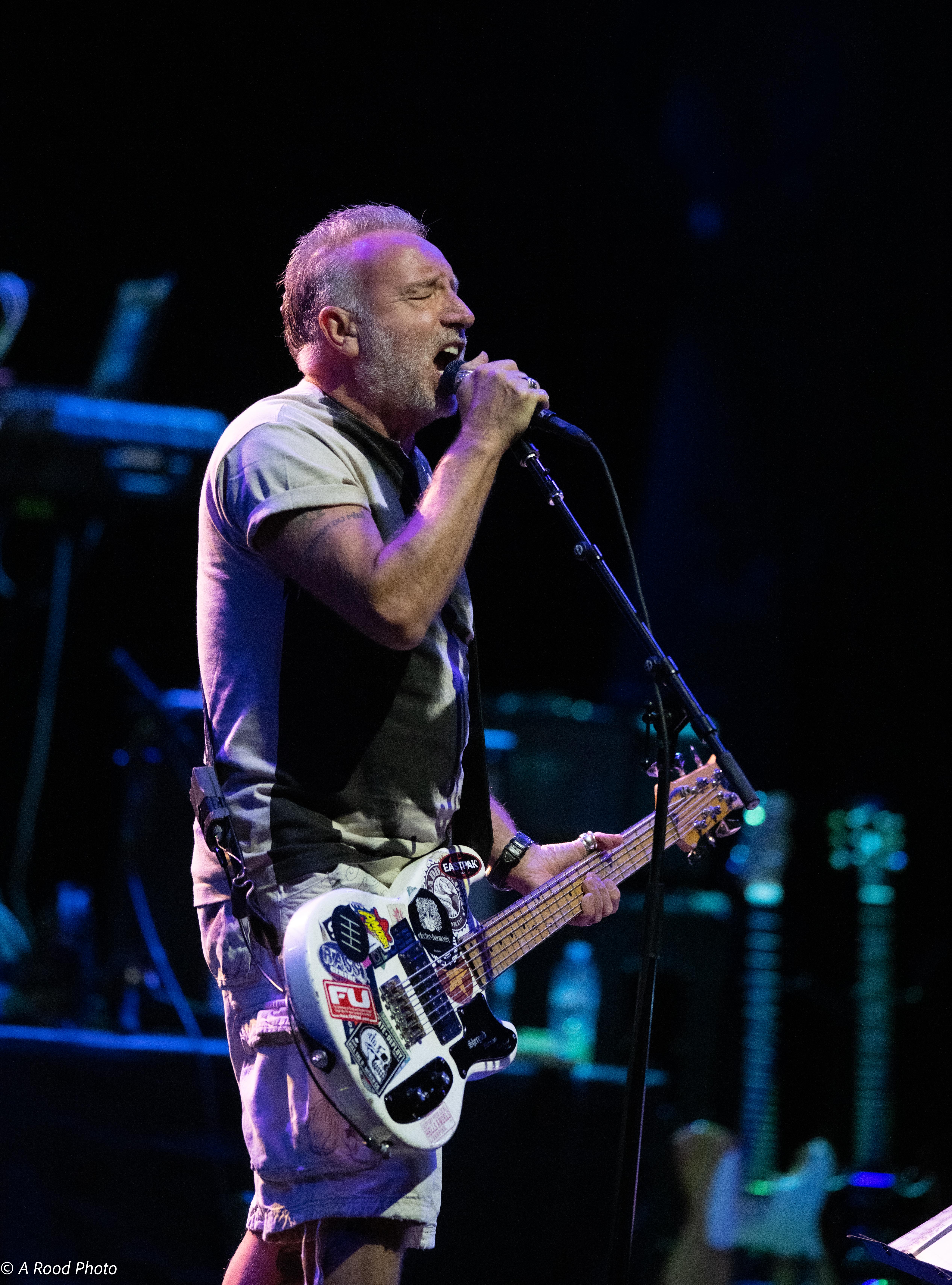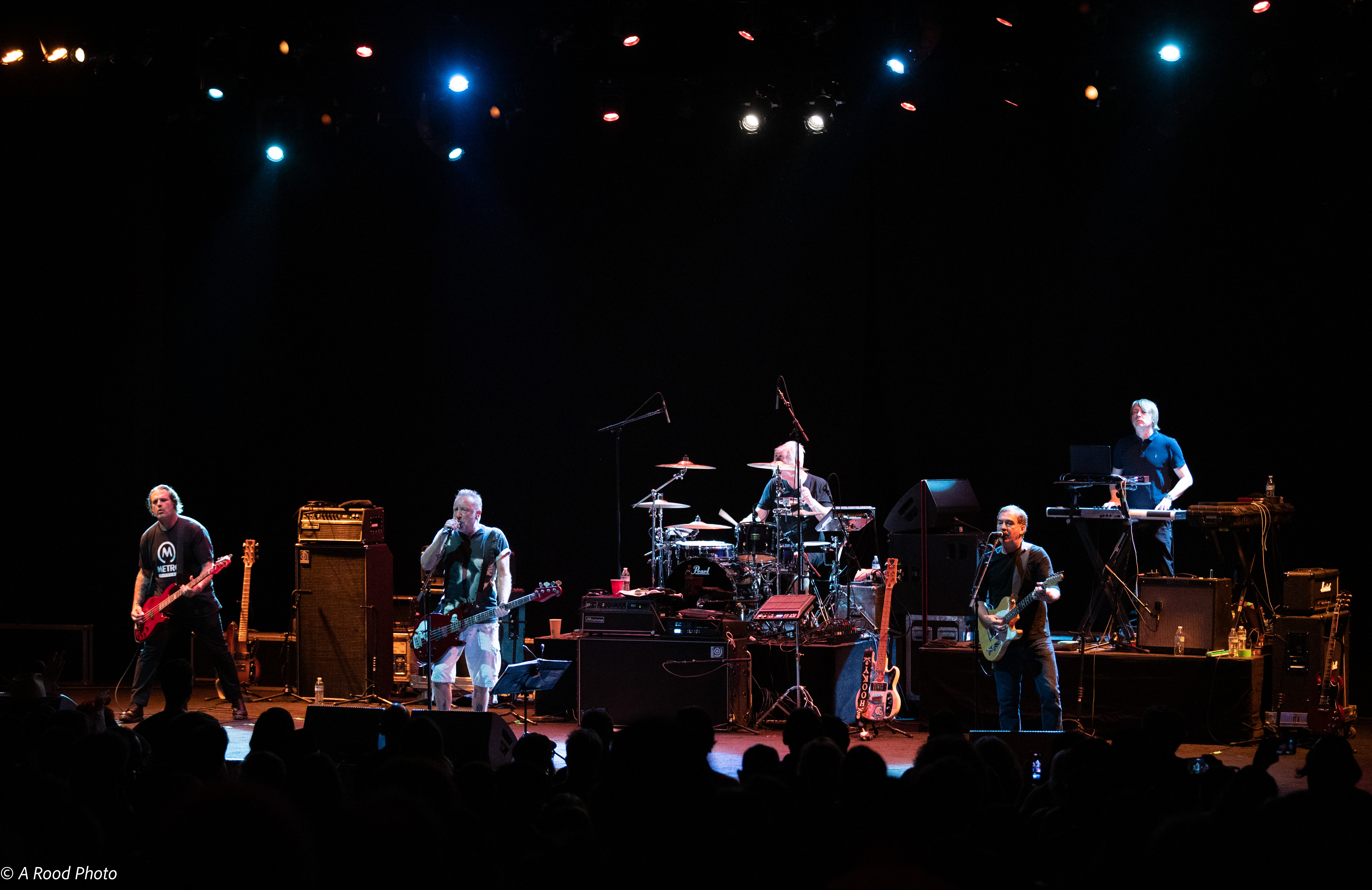 Hook and company took the stage at 8:30 to the strains of New Order's "Elegia," from 1985's Low-Life (Hook himself wearing the album's cover on his shirt). Seated on a stool for the duration of the song, there was little fanfare and no additional tools to set the mood beyond the music and the stage lights — there wasn't so much as a fog machine present. At the finish of the song, the stool was removed and the band kicked into high gear, running through spirited performances of "In a Lonely Place," "Dreams Never End," "Leave Me Alone," "Regret," and "True Faith," which had everyone up on their feet and moving around. However, if you didn't check the poster, you could be forgiven for being a little bit confused, as the concertgoers around me were, as after only six songs, the band left the stage for a brief intermission. People around me wondered aloud if they'd hear "Blue Monday," or perhaps some of Hook's mid-90s work with his band Monaco, members of which also feature in The Light.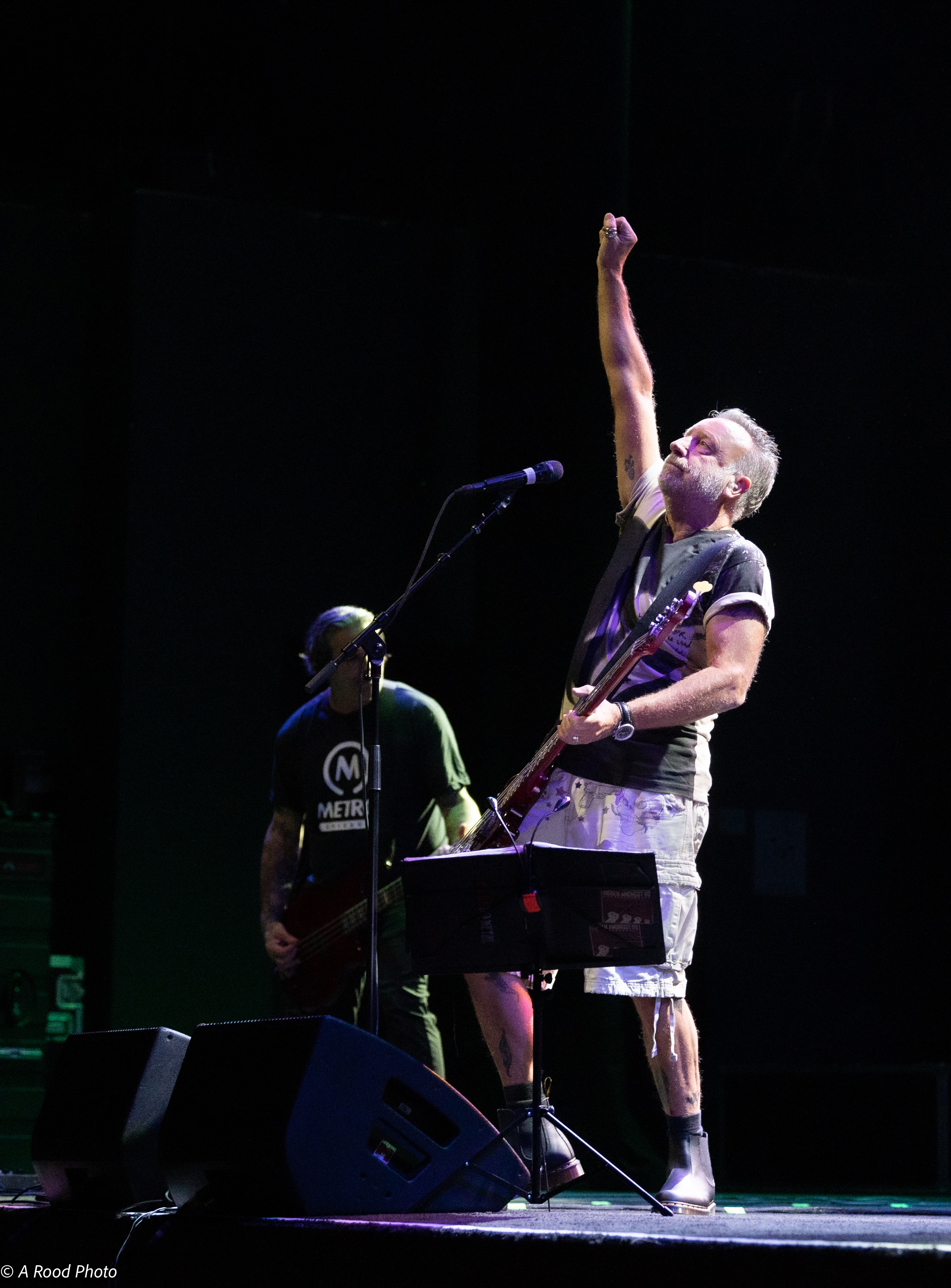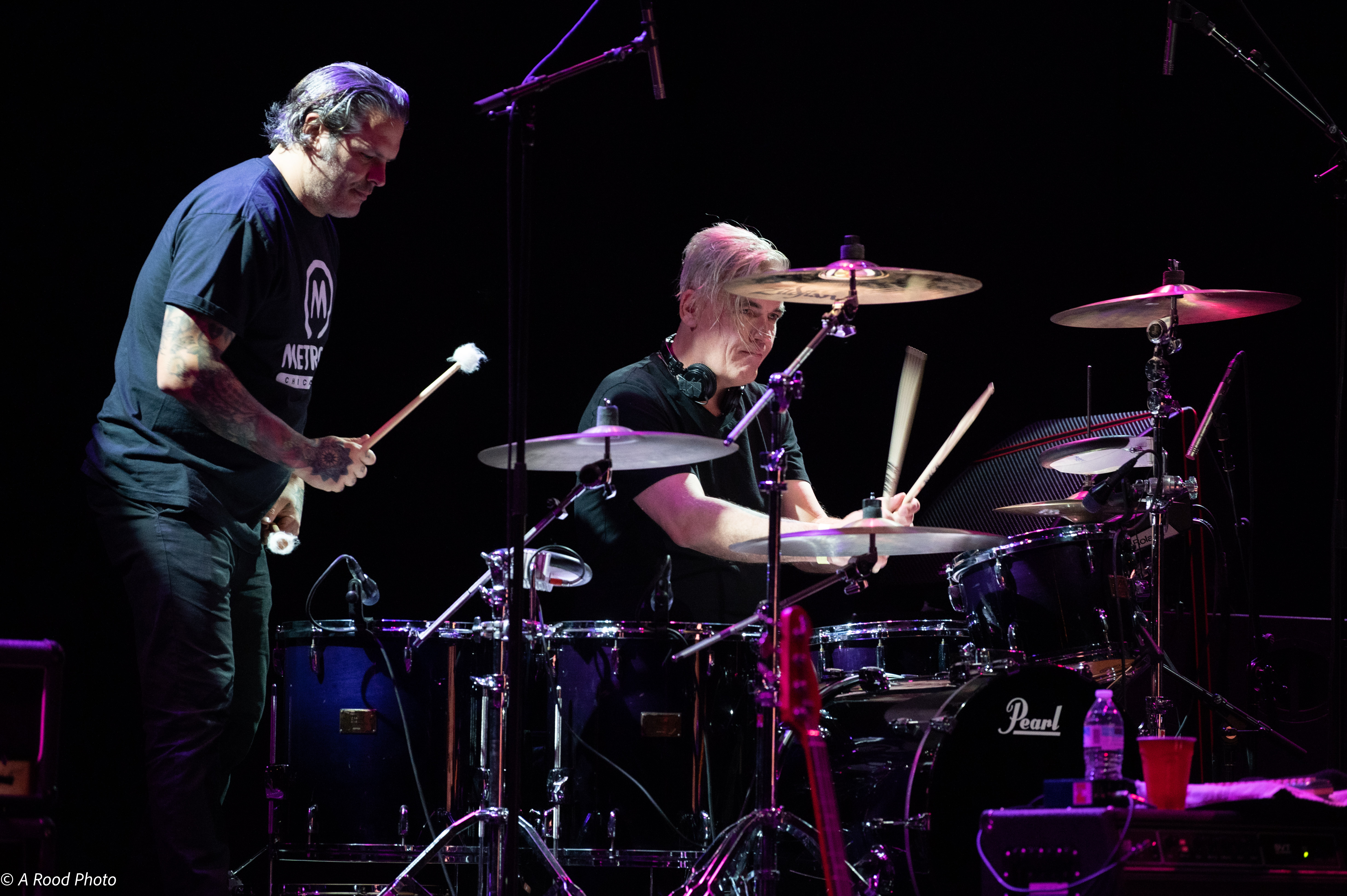 When they returned, launching immediately into the familiar strains of "Disorder," it was clear to everyone that the rest of the evening belonged to Joy Division's brief but impactful catalog. Despite a brief technical setback (guitarist David Potts broke a string immediately upon starting "Day of the Lords"), and despite an unfortunately muddy sound mix, Hook and his bandmates soldiered through the post-punk songs he helped to pioneer, with the rapturous audience on their feet the entire time.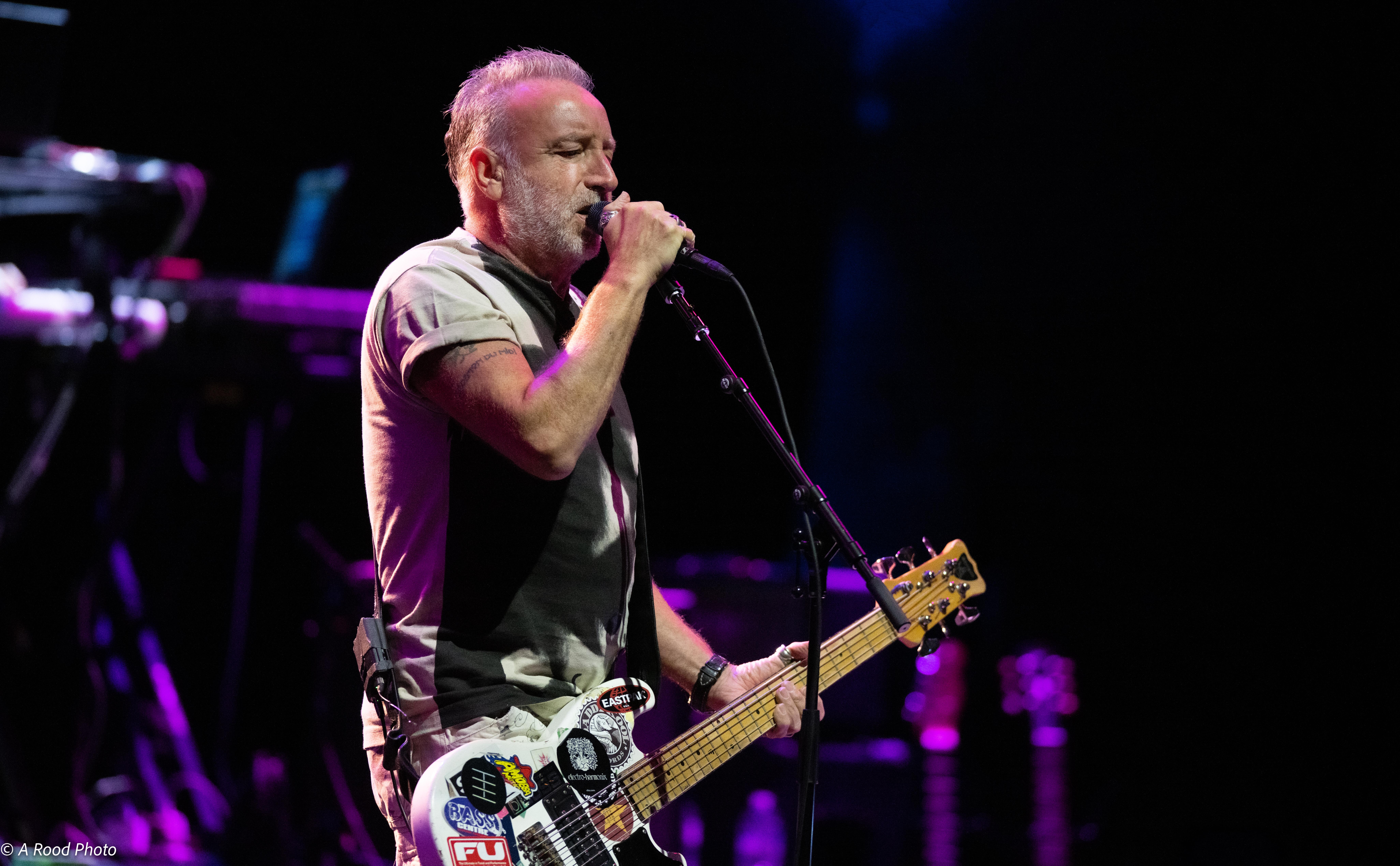 At 66, Hook's voice remains strong, but is now weathered enough to access some of the darkness required to pull off this material. His connection to the songs he didn't sing on the records was evident, even if it was hard to hear him at times. But as the idiom says, "the show must go on," and the show went on indeed, finally drawing to a close with the song whose title is inscribed on the headstone of the late Ian Curtis, "Love Will Tear Us Apart." At least on this night, the love of the music brought everyone together.