Phish brought extended jams and a catalog of vintage tunes with a peppering of new tracks to the state of the art Chase Center in San Francisco, California last night. This was the first time the Vermont based rock band has performed at the Golden State Warriors' quarters, though they certainly felt at home. The band kicked off their west coast fall tour on Friday night in neighboring Sacramento, Ca. The Bay Area welcomed Phish for the second time this year, after a stellar run at Shoreline Amphitheater last summer.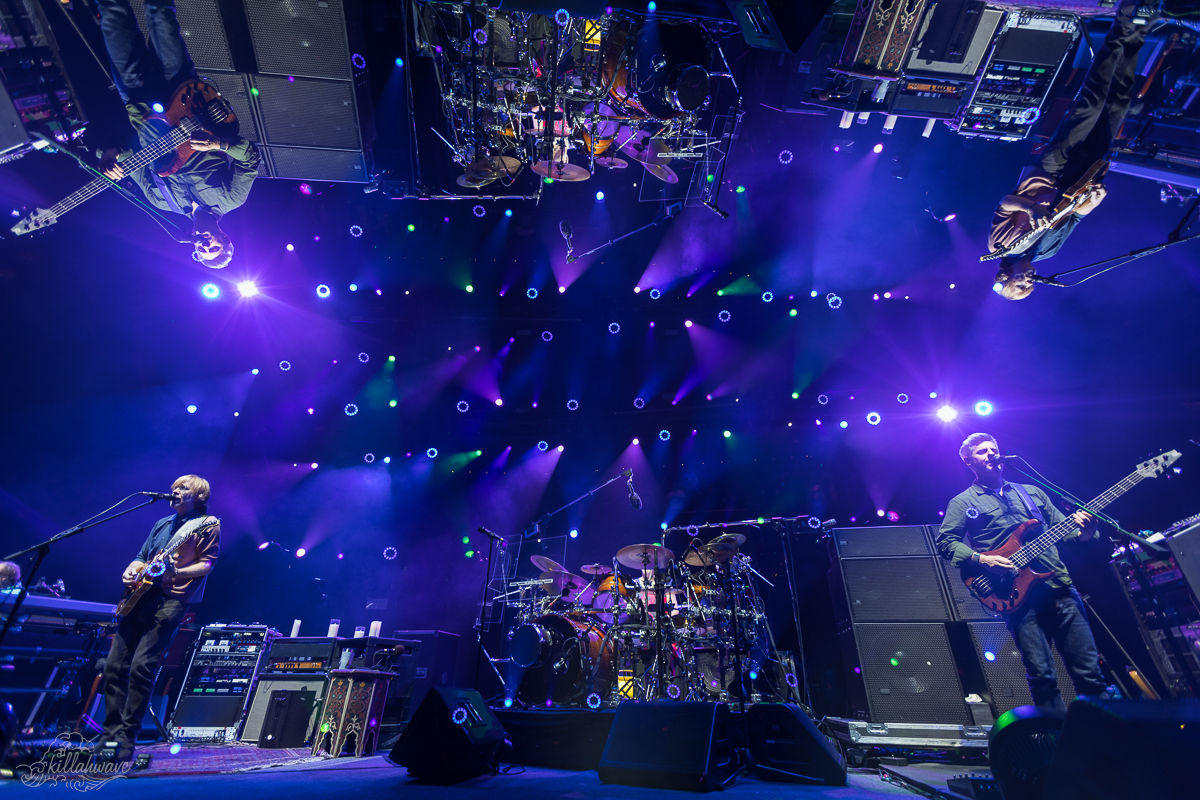 Tonight's festivities began with "Possum," which included the vibrant opening piano sequence by keyboardist/pianist Page McConnell. Fan favorite "Halley's Comet" was up next, and segued into an exploratory "46 Days" > "Slave to the Traffic Light." This tasty jam sequence was a foreshadowing of the improvisation that was yet to come. "Simple" proceeded and included a dark, evil jam that almost ventured into type two jam territory. Bassist Mike Gordon drove this funky exploration with a raucous groove. A start stop style transition followed into "Shade," and the band continued this jam sandwich into "Winterqueen" and Story of the Ghost's "Meat," which included a notable synth jam from McConnell. The set wrapped up with the inspiring, tension and release classic, "Run Like an Antelope." Lighting director Chris Kuroda lived up to his name as the fifth member of the band, and utilized lights from the ceilings and various levels within the Chase Center to elevate this uplifting jam. The vibrations from the crowd yelling "You've got to run like an antelope, out of control!" could be felt throughout the building. Phish certainly made haste, and unfurled a first set that left many east coasters wishing they had made the trek.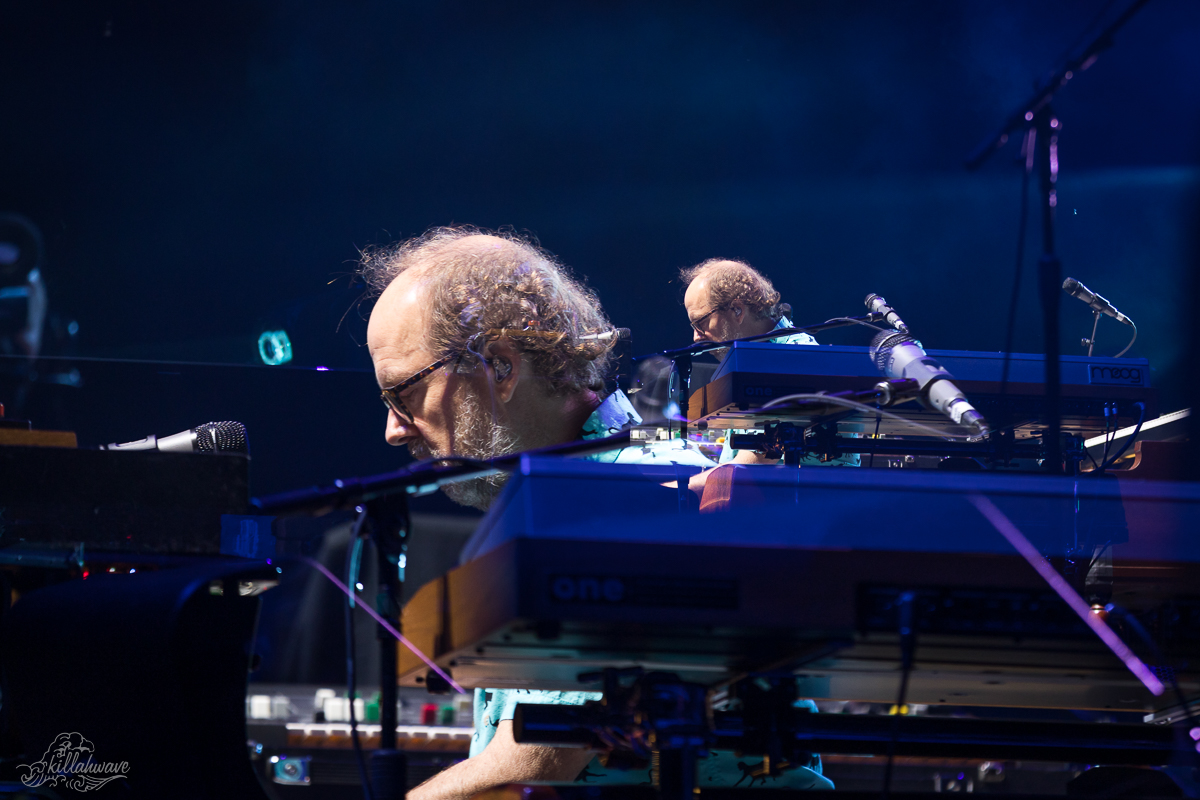 After a short break, the band returned to unleash more delicious improvisation, starting with an old favorite, "Bathtub Gin." This included more wicked improvisation before a tight segue into Sigma Oasis' "Everything's Right." The band continued to slowly show their cards as they transitioned into a monster seventeen minute "Frankie Says," another tune from Story of the Ghost, which has not been played since August 8th, 2015. Normally a much shorter song, this version included an extended jam that teased "Bathtub Gin." The throwbacks continued in this non-stop sequence with "The Wedge." The band stopped playing for a brief moment before dropping into a disco funk "The Moma Dance," led once again by McConnell's synth prowess, to close out this high energy second set. After stepping off stage for a few moments, the band returned to play a behemoth nineteen minute "Carini." This edgy tune continued the dark jams from earlier in the night, though this time with the hard rock elements of "Carini." Guitarist Trey Anastasio's tone from his newest Languedoc guitar reverberated throughout the audience, bringing smiles to many faces.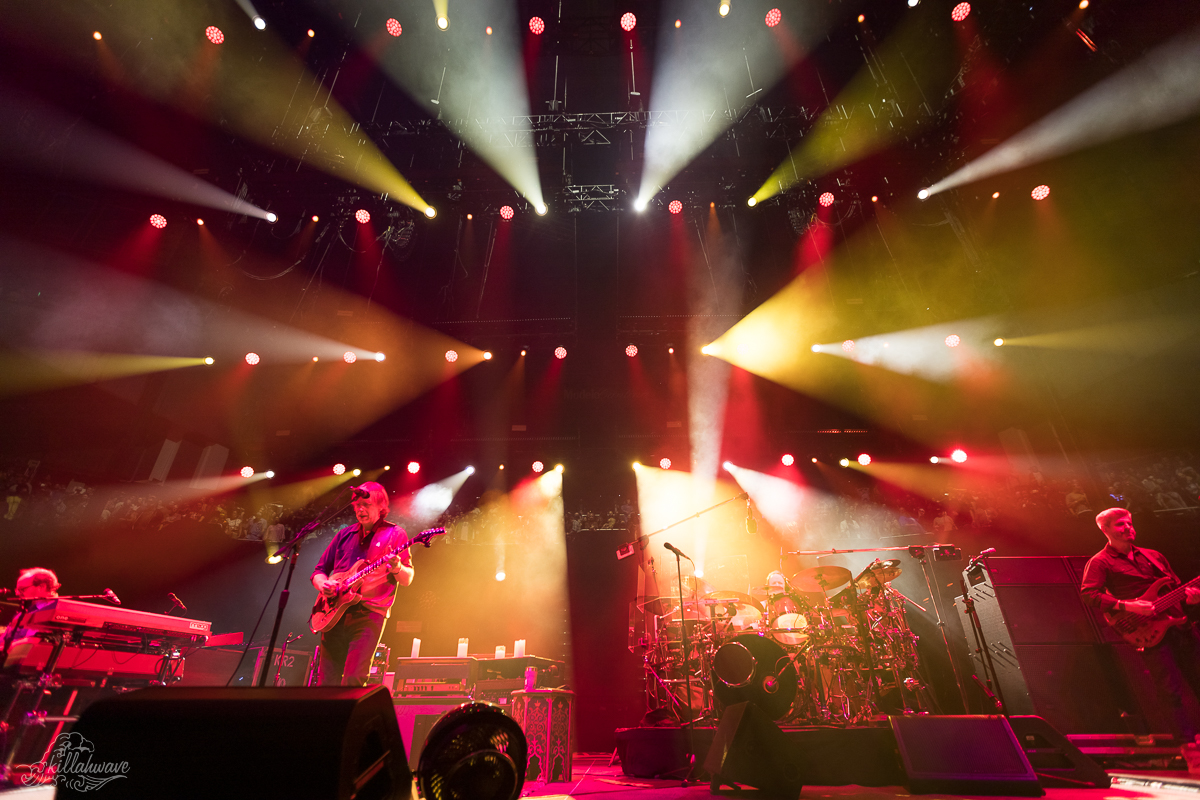 Phish is back again tonight for round two at the Chase Center. Phish is famous for delivering monumental shows on Sundays, hence the age old expression, "Never miss a Sunday show." For more details about this show and the rest of the fall tour, head on over to phish's website.
Check out more photos from the show!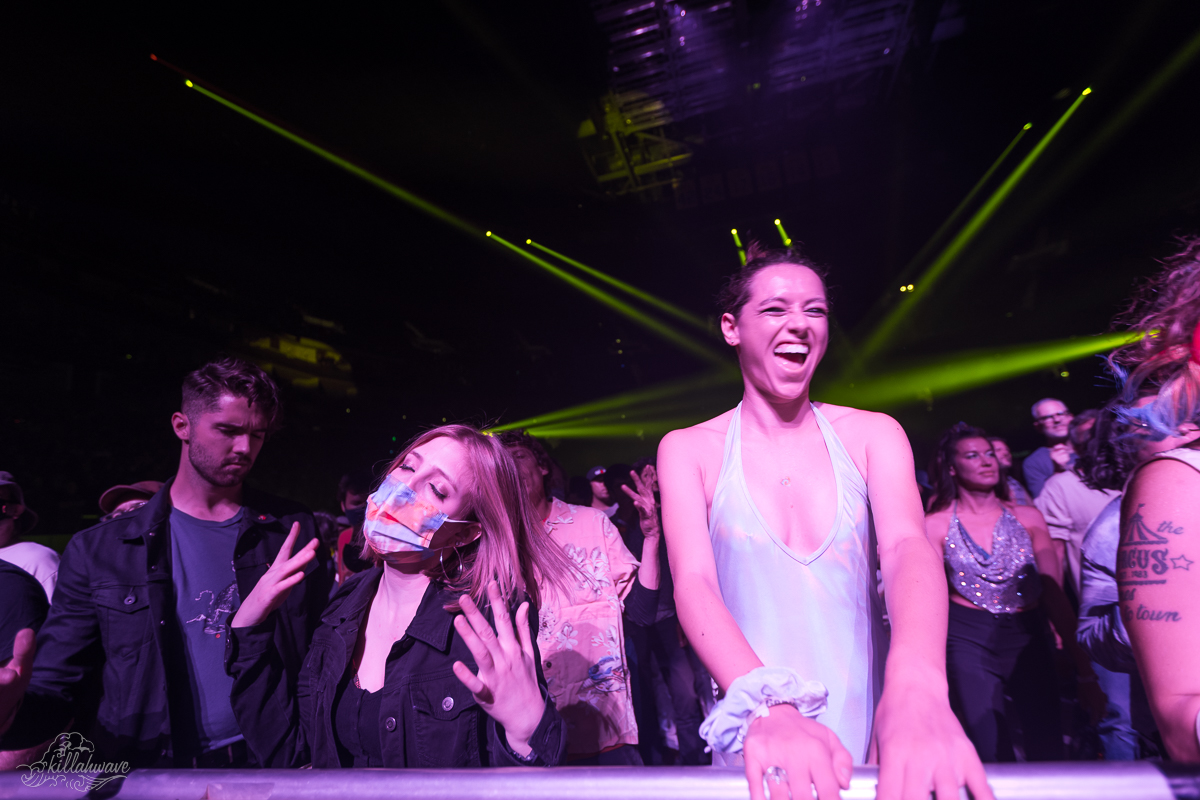 Set One
Possum, Halley's Comet > 46 Days -> Slave to the Traffic Light, Simple > Shade > Winterqueen > Meat > Run Like an Antelope
Set Two
Bathtub Gin > Everything's Right > Frankie Says > The Wedge, The Moma Dance
Encore
Carini