Currently soaring through a bustling summer tour season, buzzing Baltimore-based funk quartet Pigeons Playing Ping Pong is thrilled to announce their Fall Tour 2022. The frenetic foursome will kick off autumn with a trio of hometown shows, starting with a return to legendary hometown haunt The 8x10 (September 30) for an intimate night of music. The appearance will mark the band's 48th and 49th performance at the 350-capacity downtown Baltimore venue since their inaugural performance there in April 2009. PPPP will also touch down at Union Craft Brewing (October 1) for their annual Flocktoberfest event, marking their debut concert on the award-winning brewery's outdoor stage.
"The return of live music has been nothing short of amazing," said PPPP frontman "Scrambled Greg" Ormont. "The crowd's energy has been through the roof all summer, and our gratitude has never been greater. As we approach 15 years as a band, we wanted to throw it back to our roots and return to our old stomping grounds, The 8x10 in Baltimore. We've had so many amazing memories there, from our earliest themed shows, to our first New Year's Eve celebrations. There's simply no better place for us to celebrate this amazing journey and charge up for the future."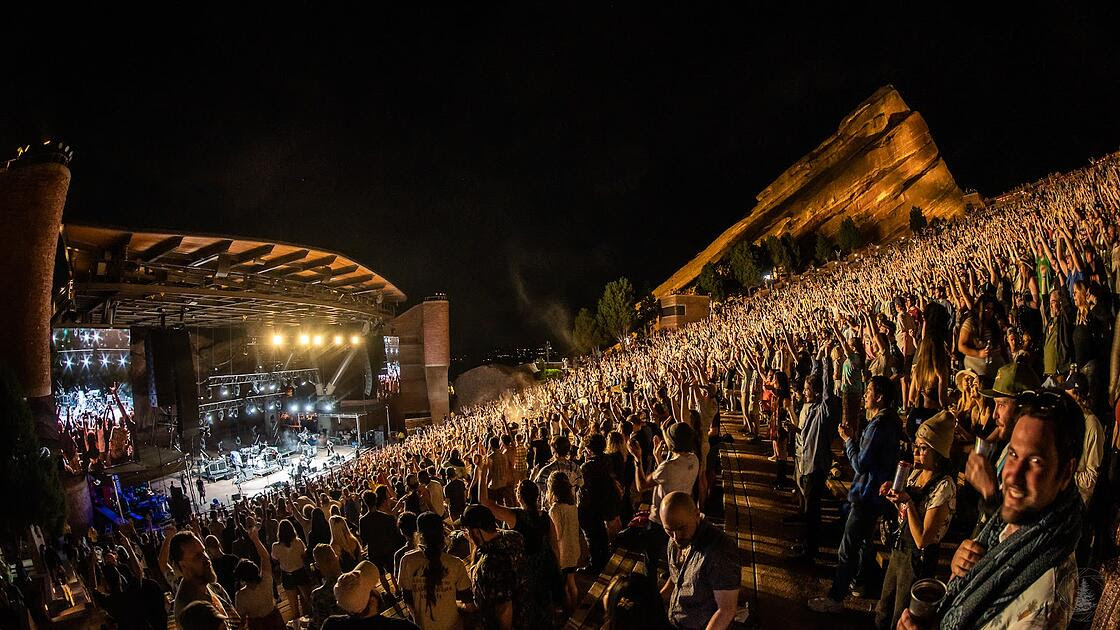 Subsequent dates include stops at two familiar locales on Halloween weekend, the Sherman Theater in Stroudsburg, PA (October 28), and College Street Music Hall in New Haven, CT (October 29). For the first time since 2019, PPPP will play the Jefferson Theater in Charlottesville, VA (December 2, 3). These early December dates will include supporting sets from burgeoning northeast jam acts Yam Yam (December 2), and Dogs in a Pile (December 3).
The fall tour announcement arrives in the midst of a booming 2022 for seemingly untiring Pigeons Playing Ping Pong, approaching fifteen years as a hard-touring act. Released in April, the group's sixth full length studio album, 'Perspective,' generated deserved acclaim, as listeners praised both the "...delightfully optimistic and genuinely fun" maturation of the band's songwriting (Relix), and their  "...undeniable musical talents" (Glide Magazine).
LISTEN | Pigeons Playing Ping Pong - Perspective
Adoring fans, affectionately known as "The Flock," migrated nationwide to experience dozens of the avian artists' signature high-octane live shows. The eleventh iteration of Domefest, PPPP's self-produced music and arts festival, preceded massive sets at Red Rocks Amphitheatre, Summer Camp, Bonnaroo, The Peach Music Festival and High Sierra.
Limited tickets remain for Pigeons Playing Ping Pong's jam-packed August and September, as the band prepares for marquee sets nationwide. Notable appearances include a Phish after party at Sound Waves at Hard Rock Hotel & Casino in Atlantic City, NJ (August 6), Secret Dreams Music and Arts Festival in Thornville, OH (August 19), Adirondack Music Festival in Lake George, NY (September 2-4), and Resonance Music Festival in Charleston, SC (September 15-17).
Tickets to all newly announced shows go on sale this Friday July 15th at 10am ET. Artist Pre-Sale Tickets are available now with password: MOVELIKETHAT. To view all tour dates and learn more, visit pigeonsplayingpingpong.com.
PIGEONS PLAYING PING PONG - SUMMER / FALL 2022
7/15 Buffalo, NY - Cobblestone Live Festival
8/6 Atlantic City, NJ - Sound Waves at Hard Rock Hotel & Casino
8/18 Lexington, KY - The Burl Outdoors (w/ Sicard Hollow)
8/19 Thornville, OH - Secret Dreams Festival
8/20 Kalamazoo, MI - Bell's Brewery (w/ Desmond Jones)
9/2-4 Lake George, NY - Adirondack Music Festival
9/9 Oak Bluffs, MA - Martha's Vineyard Campout (w/ Maggie Rose)
9/10 Oak Bluffs, MA - Martha's Vineyard Campout (w/ Eggy)
9/15 High Point, NC - Ziggy's Outdoors (w/ Moon Hooch)
9/15-17 Charleston, SC - Resonance Music Festival
9/29 Baltimore, MD - The 8x10
9/30 Baltimore, MD - The 8x10
10/1 Baltimore, MD - Union Brewery
10/28 Stroudsburg, PA - Sherman Theater
10/29 New Haven, CT - College Street Music Hall
12/2 Charlottesville, VA - Jefferson Theater (w/ Yam Yam)
12/3 Charlottesville, VA - Jefferson Theater (w/ Dogs In A Pile)
Bold = New Dates