Jamaica's Marley family has produced no shortage of history, hits, homages, and musical heroes. On his fifth solo album, seven years since his last one, Stephen Marley pays tribute to his storied and successful family – and to a life of inspiration and influences ranging from Frank Sinatra to the Beatles to (no surprise here) his father, Bob Marley.
"Old Soul" will be released by Tuff Gong Collective/UMe/Ghetto Youths International on September 15, 2023.
The headlines for the album will tout the collaborations, including contributions from Bob Weir, Eric Clapton, Buju Banton, San Diego reggae band Slightly Stoopid, and Stephen's brothers Damian "Jr. Gong" and Ziggy. Likewise, covers such as "I Shot the Sheriff" and "Don't Bring Me Down" will attract some media attention and generate a ton of Spotify clicks. But make no mistake, the focus of this album is Stephen Marley. The 51-year-old Grammy winner's voice is the star here, not the headline guests and choice of cover tunes.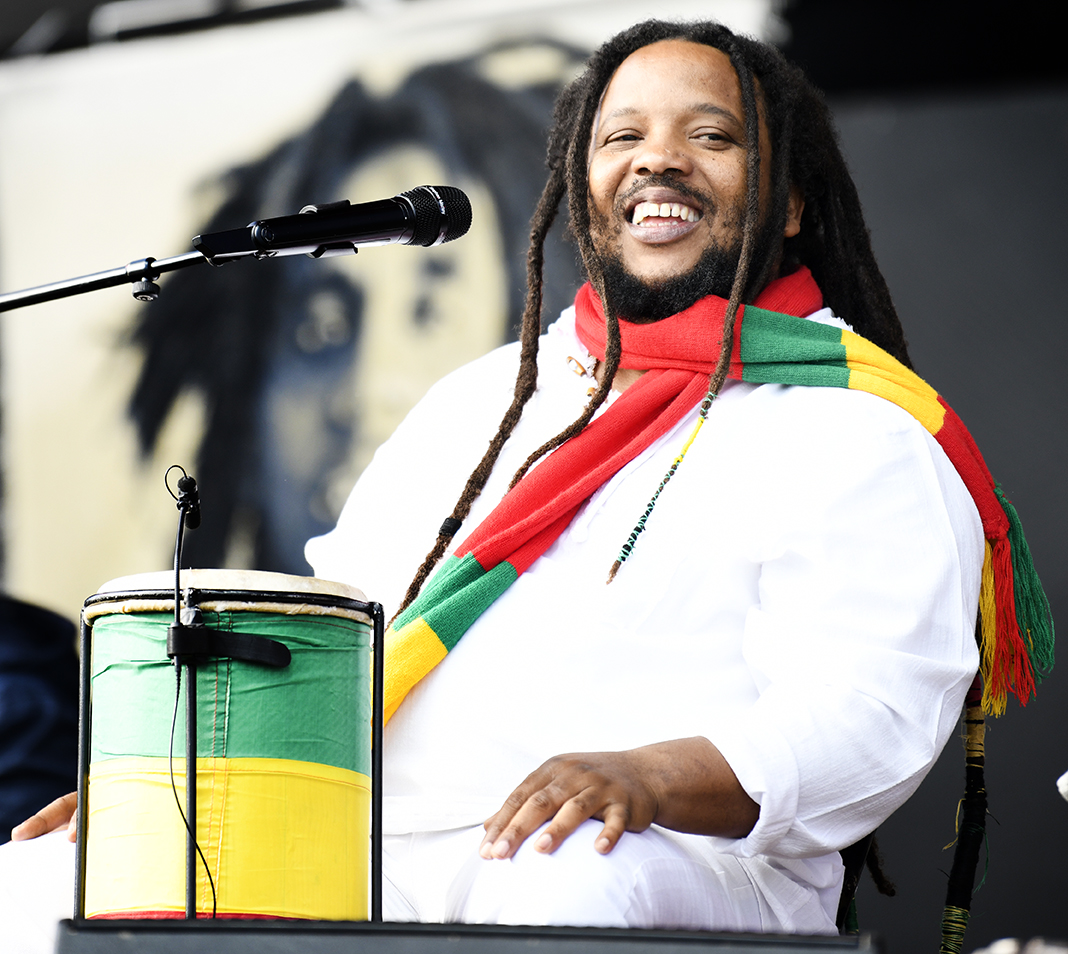 Most of the album was recorded in a converted garage on a family farm in Florida. Some tracks in particular, notably "Old Soul" and the opening track "Don't You Believe," have a stripped-down, live-in-your-living room instrumental feel. The ensemble on these cuts is predominantly acoustic (acoustic guitar, bass, flute, saxophone, trumpet, and nyabinghi drums), giving warmth and intimacy to familiar classics and unfamiliar tunes.
For the record, this isn't a reggae album, though certainly reggae is among its strongest influences. It's an amalgamation of seductive Caribbean and African melodies driven by hand-played drums and accented with woodwinds, trumpet, and piano. "Thanks We Get (Do Fi Dem)," featuring Buju Banton (a Junior Byles classic written by Lee "Scratch" Perry), rolls on waves that flow somewhere between Toots and the Maytals and Jimmy Buffett. Stephen's version of the Beatles' "Don't Let Me Down" also has a decidedly island feel, borrowing a smidgeon of Hawaiian breeze in the acoustic guitar riffs between each vocal phrase. "Winding Roads," with Jack Johnson sitting in and Bob Weir & Wolf Bros as the backing band, is a float-along piece of Americana that sounds like something Jerry Garcia might have crooned in his latter-day "Black Muddy River" phase.
Stephen's mature voice is at times warm, strong, confident, tender, and authentic. On "Cool As The Breeze" for instance, he delivers a silky-smooth ode. It's a good guess that this song is dedicated to his father, but it could just as easily be a love song. In the end, he slips into a falsetto for the closing refrain, a bit wrinkled by refreshing, raw emotion.
"This Time" showcases Stephen's vocal maturity. He doesn't hide his age in lyrics that reflect a middle-aged man's wisdom, such as: "For I'm like a little child, I live with love and not with style." It's a cool and sexy love song tempered by patience but full of passion.
"Georgia On My Mind" combines all these elements well – the intimacy, the melding of genres, a sweet voice retelling familiar stories on the front porch of an island family's home. This version kicks off with piano, a N'awlins trumpet throws a few soft air punches, and then Stephen steps up to the front of the stage with his rendition of the Ray Charles classic (written by Hoagy Carmichael and Stuart Gorrell). It isn't a jaw-dropping interpretation, but it has a comforting, old-pair-of-jeans vibe. Stephen lets the trumpet knock out a few mellow bars – it's one of the longest instrumental breaks on the album – before a Bourbon Street coda.
Stephen even tries his hand at jazz with "These Foolish Things (Reminds Me Of You)," a standard recorded by luminaries including Ella Fitzgerald and Louis Armstrong, Billie Holiday, Nat King Cole, and Bing Crosby. The version here adds a jumpy island rhythm and rolls at a faster clip than pretty much every other version ever. It's not easy to reconcile the pep with the sadness of the lyrics ("Oh, how the ghost of you clings"). But it is fun and jaunty, and the muted trumpet keeps it from getting downright exultant. Stephen is hanging his hat on the glass-half-full part of the lyric, "Those little things remain that bring me happiness or pain." His heart has wings, where most interpretations have wallowed in profound loss.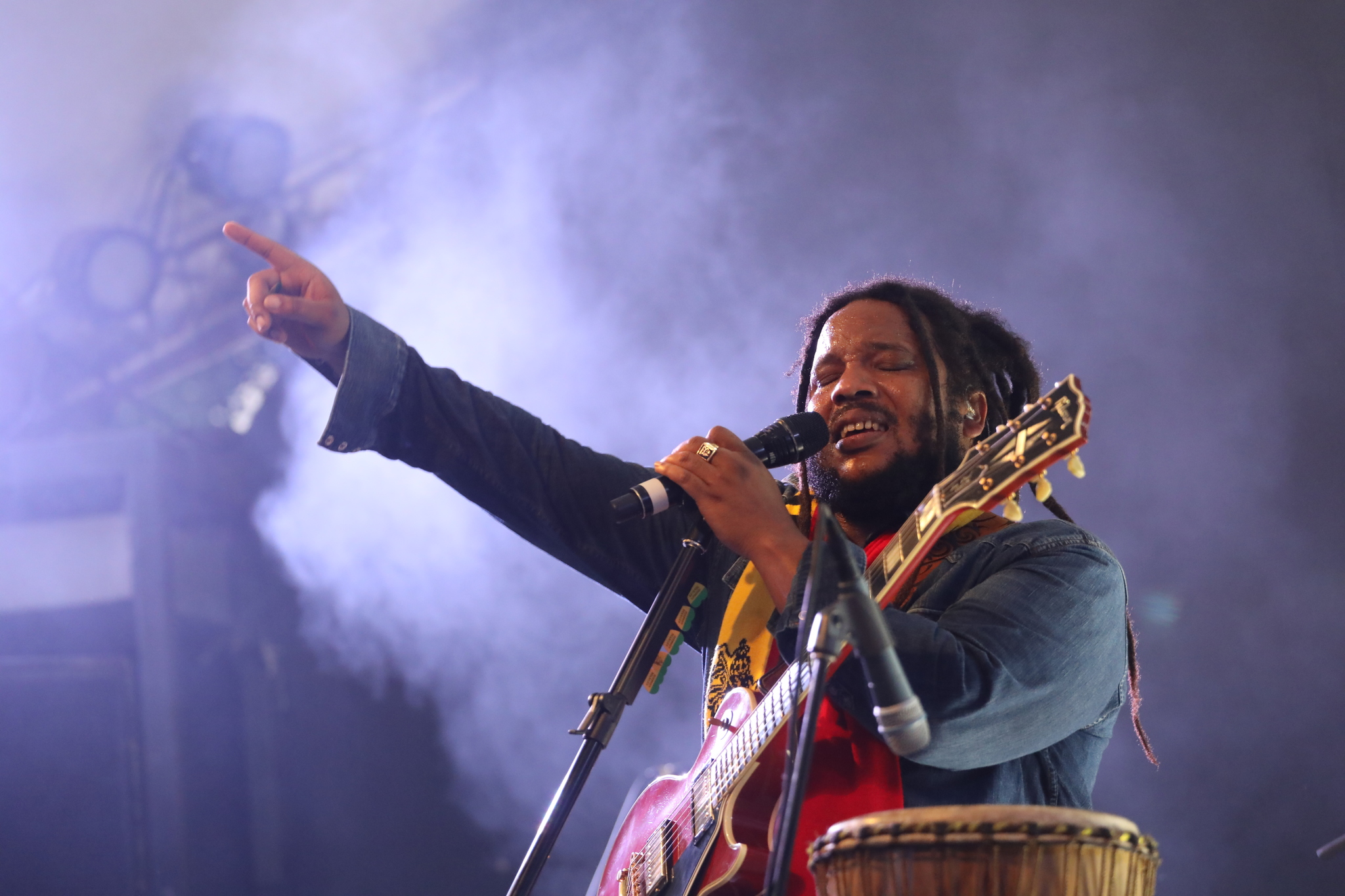 "I Shot the Sherrif," a meaningful revisitation to Bob Marley's poignant 1973 protest song, will probably get the most clicks of any track on this album. In the wake of the Black Lives Matter movement and other global struggles for racial justice, Stephen's version of this classic (originally released just a year after his own birth) marks the slow pace of social change over the past five decades. Eric Clapton plays guitar on the new cut, and his licks provide a strong current that drives the flow of the song and keeps it fresh. But it's Marley's take on the lyrics, paced more slowly than both the elder Marley's original and Clapton's famous cover version, that provides gravitas and commands attention. At 51, his voice is even more gravelly, more world-weary than Bob's voice was at 28. It's like he's channeling the old man Bob might have become: Man, is this bullshit still going on?!
"Old Soul," the first track released from the album (earlier this summer), is both a biographical journey and an expression of Stephen's familial spirituality. The song was written originally by Jamaican artist Omi, but Stephen has retooled the lyrics to make it his own. Memories of his father, and a bonus Peter Tosh name-drop, precede stanzas about Stephen's own life journey. He resolves that journey with a declaration of his Rastafarian belief in reincarnation and a deep connection to his ancestry. "I'm an old soul, living in the body of a 9-year-old," he sings. (He was nine when his father died.) "Inside me, your legacy lives on."
This track might have even more impact if Stephen's voice was engineered with the same living-room ambiance found on most of the other songs on the album. It's a minor nit to pick, but the studio-tinkered feel on "Old Soul" distracts from the honesty and tenderness revealed elsewhere on the album that carries its name.
The video for "Old Soul" intersperses still pictures of Stephen, his father Bob, and other family members with a caption at the end dedicating the song to his own son. Quite the dynasty they've got going on here! The Marley name lives on in many voices, and Stephen's is worth listening to.
Pre-order the new album HERE.