The Rex Foundation congratulates Diane di Prima, FAIR Fund, and the San Francisco Mime Troupe Youth Theater Project, 2011 recipients of the Ralph J. Gleason Award, Bill Graham Award, and Jerry Garcia Award.
The Ralph J. Gleason Award honors the memory of the late music journalist, whose openness to new music and ideas transcended differences between generations and styles. In that spirit, we present this year's award to San Francisco poet and artist Diane di Prima, who once wrote, "The only war that matters is the war against the imagination / All other wars are subsumed in it," and of whom her contemporary, Beat poet Michael McClure, said, "There is no other poet like Diane di Prima."
Rex Foundation board member Carolyn Garcia says: "This is truly a person who marched to a very different drummer, not really a hippie, nor adherent to any particular rant.  She dazzles with her mind, and her choice of words, and the deliberate unfolding of her warm, intimate works.  Of the surviving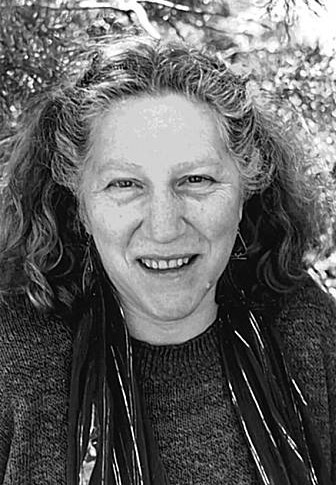 Beats, she has risen as the voice of the feminine spirit, and with dry wit and gentle spirit, her writing exquisitely captures the idioms of her times."
The Bill Graham Award is presented in memory of pioneering producer and founding Rex board member Bill Graham, himself a refugee, to support those working to assist children who are victims of political oppression and human rights violations.  This year's award goes to FAIR Fund, which works to end human trafficking of young girls.
Rex Foundation board member Rosalie Howarth says: "FAIR Fund Executive Director Andrea Powell has been instrumental in bringing this issue into the national spotlight, and she's done it with courage and boldness and a tiny budget, collaborating with educators, law enforcement, and government agencies, yet remaining nimble and effective. She is 'on the ground,' she is 'on the street,'  and she is online, where an ever-increasing proportion of sex trafficking takes place. She is patient and relentless in exposing those who profit from this despicable crime. Her prevention programs help ensure that other girls will not fall prey to similar situations.  Bill would have admired her pluck and her passion, and her power to inspire her allies... and intimidate her foes."
The Jerry Garcia Award, established in memory of the Grateful Dead's late guitarist and Rex Foundation founding board member, honors and supports individuals and groups that work to encourage creativity in young people.  The 2011 recipient is the San Francisco Mime Troupe Youth Theater Project, which uses theater to promote artistic expression, intellectual curiosity, and cross-cultural understanding as creative alternatives to drugs, gangs, prejudice, and hostility.
Rex Foundation board member Freddy Hahne says: "The San Francisco Mime Troupe has a rich history educating people about life's struggles through theater, music and humor. They have taken this same approach to educate youth to build skills of team-building, collaboration, improvisation and respect for human rights."

Furthering what the Grateful Dead started 28 years ago, the Rex Foundation, a non-profit charitable organization, endeavors to fund grassroots programs that are often under the radar of larger funding entities, yet work in bold, innovative ways to carry out essential work toward a healthy environment, promotion of the arts, protection of indigenous cultures, assisting others less fortunate, building strong communities, and educating children and adults.  The Rex Foundation has distributed $8.7 million in grants to over 1,000 programs across the U.S. and internationally, while also carrying out fundraising initiatives that foster creativity and positive community connections.  Visit www.rexfoundation.org for a complete list of grantees and information about current initiatives.