It is really incogitable, but a delight for me to follow the growth of these two credible musicians appropriately called Big Gigantic.  It seems like yesterday that I was eating at a restaurant in the Northern Liberties section of Philadelphia with Dominic Lalli, while he was in The Motet, and my good friend and their road manager at the time Ben Scrimalli. We were disappointed about their lack of a sizeable audience on that tour, but Lalli was positive and enjoyed himself anyway. Dominic is a musician's musician. He is well respected in the music community, and deservedly so. He is classically trained with a master's degree in jazz from the Manhattan School of Music, and he sits in with many bands that come to town. His partner is no slouch either. Drummer Jeremy Salken has blown up in the last few years for precisely the same reasons as Lalli has. Together they make up the force that started Rowdytown three years ago.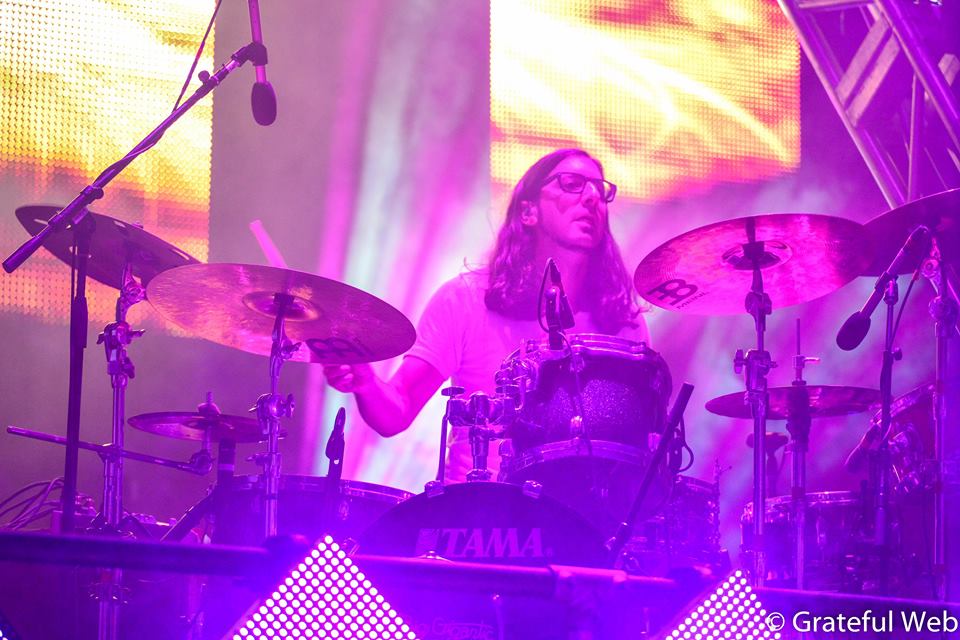 Rowdytown is basically Big Gigantic's two day electronic dance music festival held every year at one of the world's most beautiful concert venues, Red Rocks Amphitheater. This year, the first day featured Savoy, DVBBS, and the Floozies with Trippy Turtle playing tweener sets on both days. On the night I went, I got there too late to see the electronic producer from Atlanta called HeRobust sadly, but CAKED UP was blaring. This duo of DJs played several mashes and clips from the 90's hip hop/pop days intertwined with several screams for Colorado to give it up.  Oscar Wylde, one of the two DJs of this group was having a birthday, and made sure to mention that it was the best birthday that he'd ever had. I briefly saw these guys at the Snowball Music Festival earlier this year.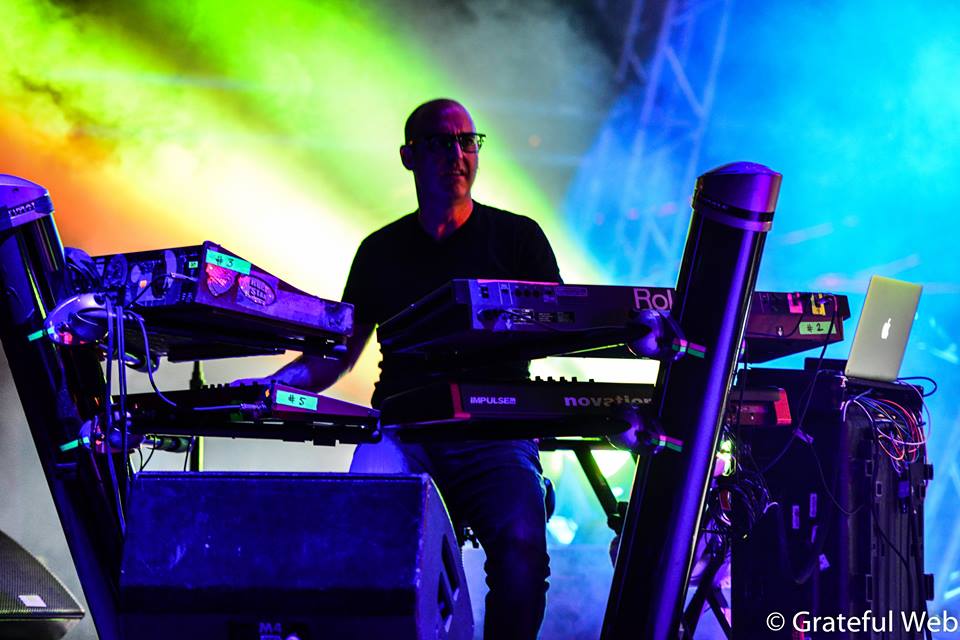 After, the long awaited set for me was The New Deal's. I have been wanting to see this Canadian trio live for a very long time. They did not disappoint. I really enjoyed their set because when I hear their version of electronic, I feel like I'm hearing electronic jazz. These guys know how to play their instruments.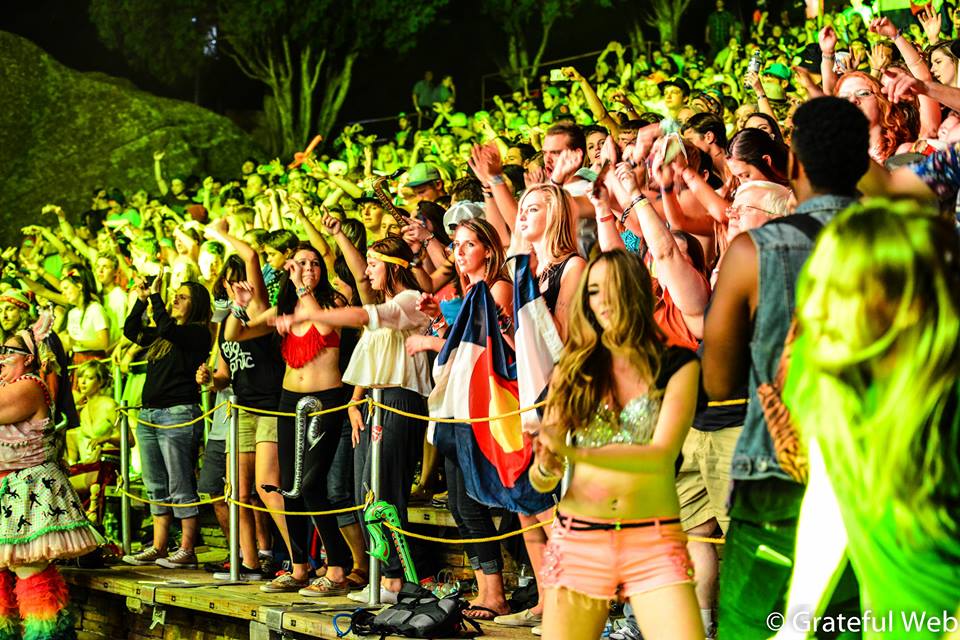 The anticipation built before Big Gigantic came onto the stage. A few people handed out some fun toys like blow up saxophones and sticks with Big Gigantic printed on them. Then, in big fashion Lalli and Salken came on. The rocks simple lit up with 3-D projection mapping, LED screens, videos etc. all done by GHOST PIXEL. The setlist was similar on both nights, but the highlights for me came in two forms. First, was what they call the Big Gigantic Live Band experience, which is when The Motet joins Big Gigantic. The funk was in the house. Pound for pound, the Motet is one of the most talented bands in music today. If you look at each spot of that band, there is no weakness, and all of them are masters of their instruments. This was good, but the best part of the night was when the Eaglecrest High School Marching Band came out to join in for Aloe Blacc's "I Need a Dollar" and Macklemore and Ryan Lewis' "Can't Hold Us.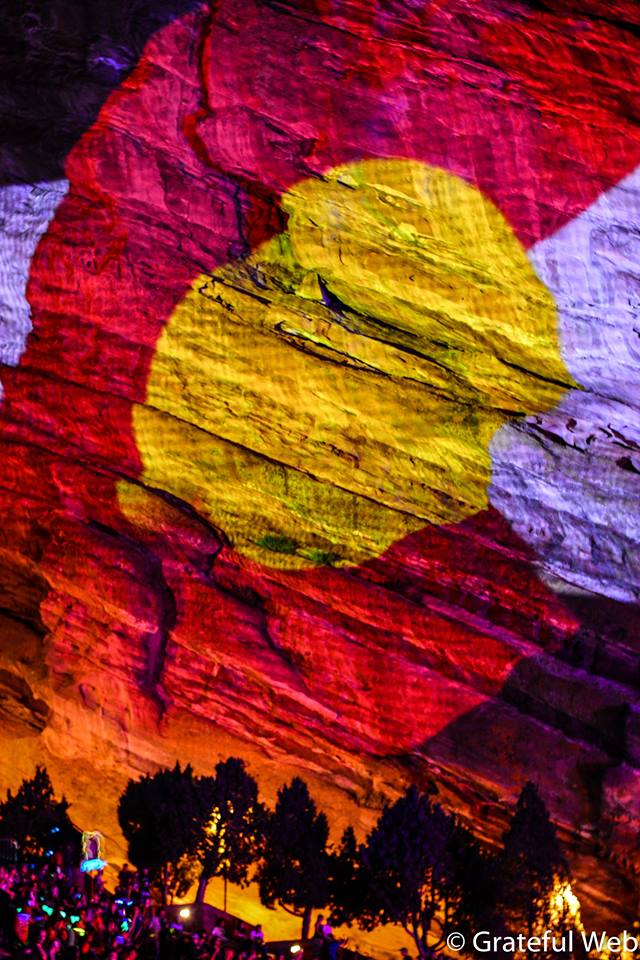 The last surprise of the night came during the encore when Lalli and Salken started the encore at the soundboard in the middle of Red Rocks and finished on stage. This night lived up to its name, and the young crowd left very happy. Big Gigantic has grown quite a name for themselves in the last few years, and as they catch on internationally, their growth spurt will continue. They are embarking on an ambitious fall tour with a lot of big names, so sky's the limit for this duo.