Progressive bluegrass wouldn't be the same without Sam Bush. Though the mandolinist might have been slightly proceeded by the guys in the Nitty Gritty Dirt Band in exposing the bluegrass and rock 'n' roll combo on the radio, it was Bush who truly bent the sound toward unlikely use of acoustic instruments in genres thought irrelevant to country or bluegrass. In a recent interview Sam and I spoke about his diverse tastes all the way back to the 1960s as he watched John Hartford in awe on the Glen Campbell Goodtime Hour. Of course a few years down the road Sam would record with the counter-culture bluegrass icon. But it would be New Grass Revival, a band Bush cofounded, that would begin his legacy.  New Grass also became the "proper" name of the radical style that Sam with band members John Cowan, Curtis Burch, Courtney Johnson, and eventually Béla Fleck & Pat Flynn revolutionized in a career spanning nine studio albums and nearly twenty years of unforgettable performances.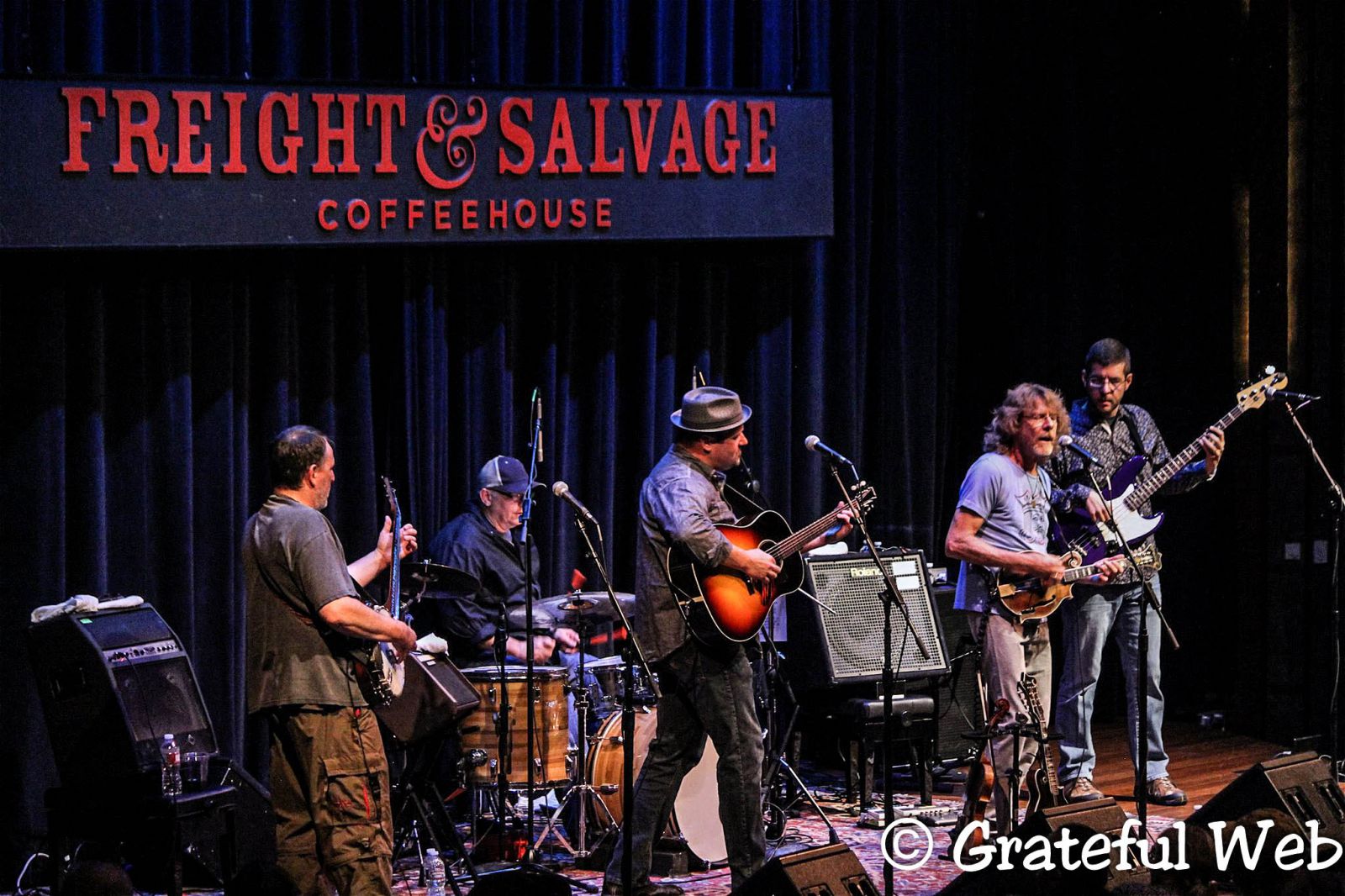 All great things come to an end. New Grass Revival amicably broke up, with respect to their individual artistic integrity in the wake of a record industry pressures to play more commercially. Right around then, Béla founded his mesmerizing Flecktones, and Sam started his own band. There was no drastic change in approach and Bush would continue to reunite with his musical kin at festivals like Telluride Bluegrass, for which he righteously donned the nickname "The King," as a forty-five consecutive year anchor player of the festival. For the last decade or so the core of Sam Bush Band has been Chris Brown (drums), Scott Vestal (banjo), Stephen Mougin (guitar). Talented banjoist Todd Parks was swapped for stalwart Byron House and Sam Bush Band has been continually touring strong, blending New Grass, traditional bluegrass, folk, and country with hardcore chops that never cease to please even the geekiest of folkie. While Sam Bush put out strong solo studio albums with Laps In Seven (2006) and Circles Around Me (2009), his brand new release Storyman reunites the iconic mandolinist with his longtime cowriter Jeff Black, producing a profoundly intimate album.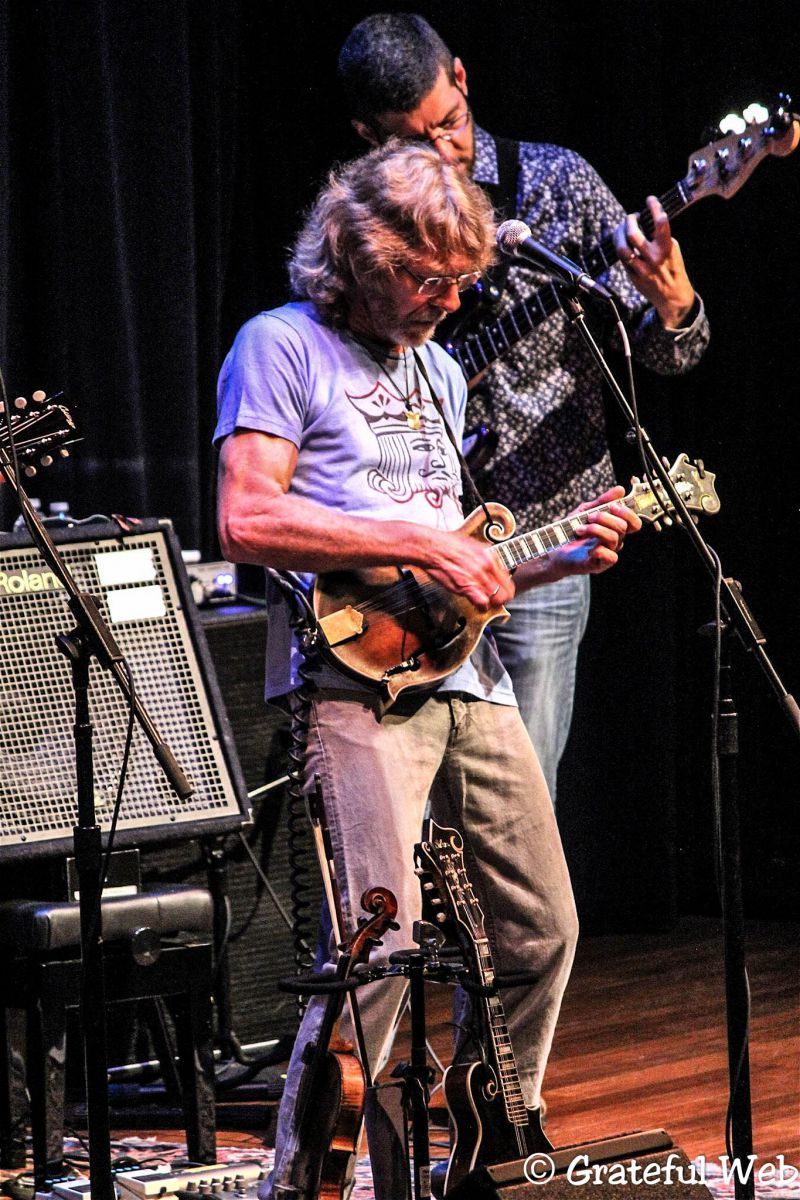 Sam is taking these tunes on the road and invited Grateful Web to an exciting gig at Berkeley's esteemed Freight & Salvage Coffeehouse. A warm familiar space where folk and country musicians have been embraced for over fifty years, the Freight continues to bond the roots music community in the California Bay Area. Saturday's show was chock full of long-standing favorites, old rarities, and well received fresh tracks from Storyman.  Robust renderings of "Transcendental Meditation Blues" and "I Just Wanna Feel Something" resonated with the Berkeley crowd, as did the emotional "Circles Around Me" and the Guy Clarke co-penned "Ballad of String Been and Estelle." The real juicy breakouts came with the 1980s New Grass favorite "Unconditional Love" and a super MIDI-fiddle space laced "Mahavishnu Mountain Boys," clearly a nod to the godfathers of jazz-fusion music Mahavishnu Orchestra, who New Grass had humorously been compared to. For the classic bluegrass lovers Sam Bush Band broke out the Jim & Jesse classic "Hard Hearted." As a primo nod to their rock/grass crossover, the band cranked through a grassy cover of the Jerry Lee Lewis classic "Great Balls of Fire."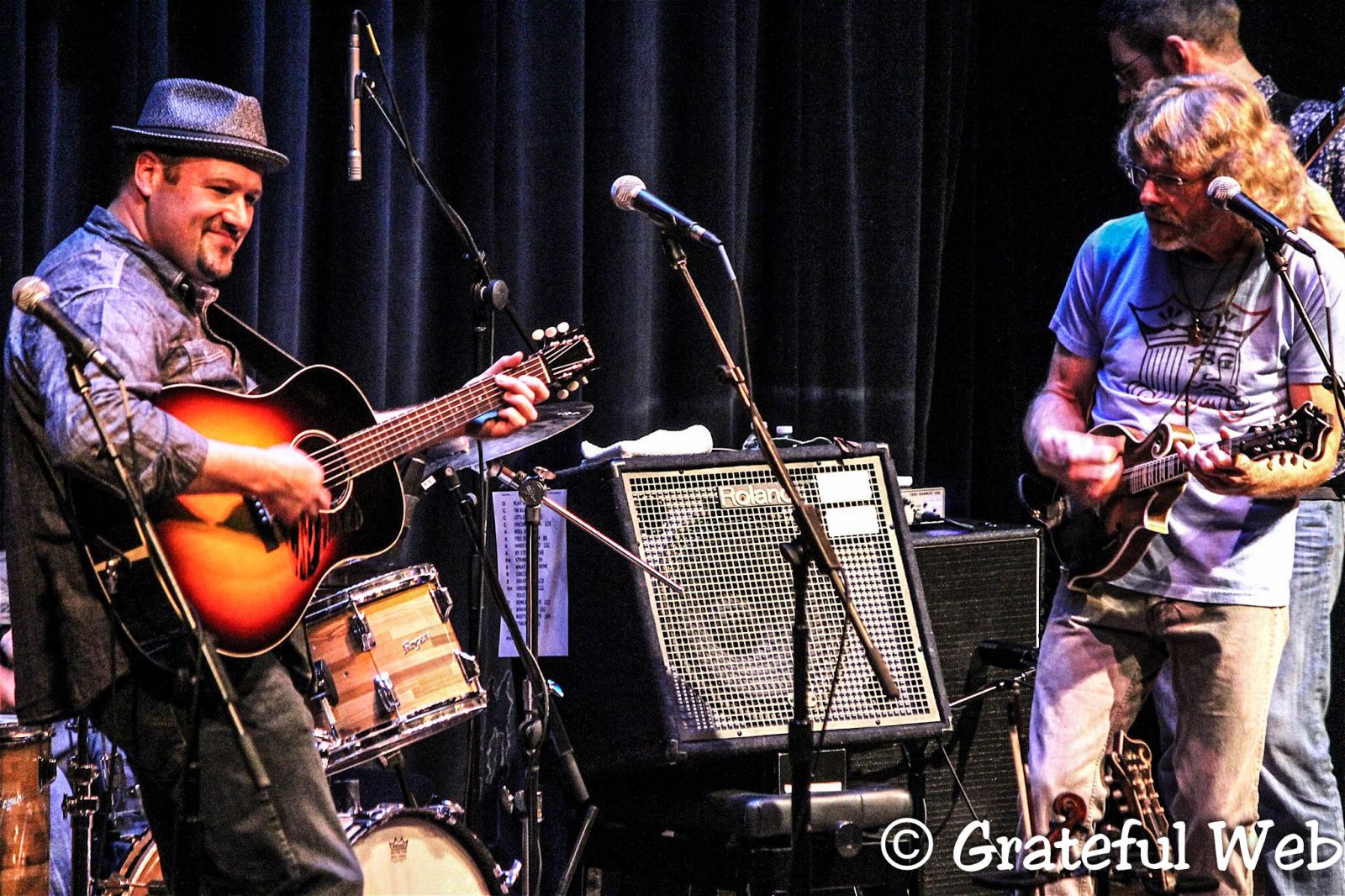 Regardless of breakouts and the thoughtful balance of old v. new tunes, Sam still sings his heart out and commits to playing his ass off presently for each individual gig.  His chemistry with Mougin, Parks, Brown, and Vestal continues to take the band to unpredictable places. Storyman will develop with these tenured talents in the live format, where Sam has always flourished. Last Saturday's gig in Berkeley presented the King as his shaggy and bashful self, always taking musical chances and allowing his band to take the reins as their talents are quite deserving of exposition. You can always count on Sam Bush Band to come and throw down harder than some of the new generation of progressive pickers, though Sam admires and guests with many of them. While the iconic progressive picker has concluded his West Coast stint of his summer tour, catch him in the Midwest this week and get your copy of Storyman from SamBush.com and various online retailers.