Sam Bush's legacy is the genre-bending 'Newgrass' style that fused bluegrass, folk, and country with rock 'n' roll, reggae, and jazz. His music shattered any notions of purism, since bluegrass was a stylistic melting pot to begin with. Twenty-Seven years after the amicable breakup of the iconic New Grass Revival, the champion string-slinger continues to bring together yearly reunions at the Telluride Bluegrass Festival and MerleFest, and tours relentlessly with his prolific Sam Bush Band. In conversation with Dylan Muhlberg, the illustrious King of Newgrass opened up about his aspirations toward crafting true interconnectivity in his new album, his geniality toward recording and tape trading, and an optimistic outlook on the impressive new generation of progressive pickers.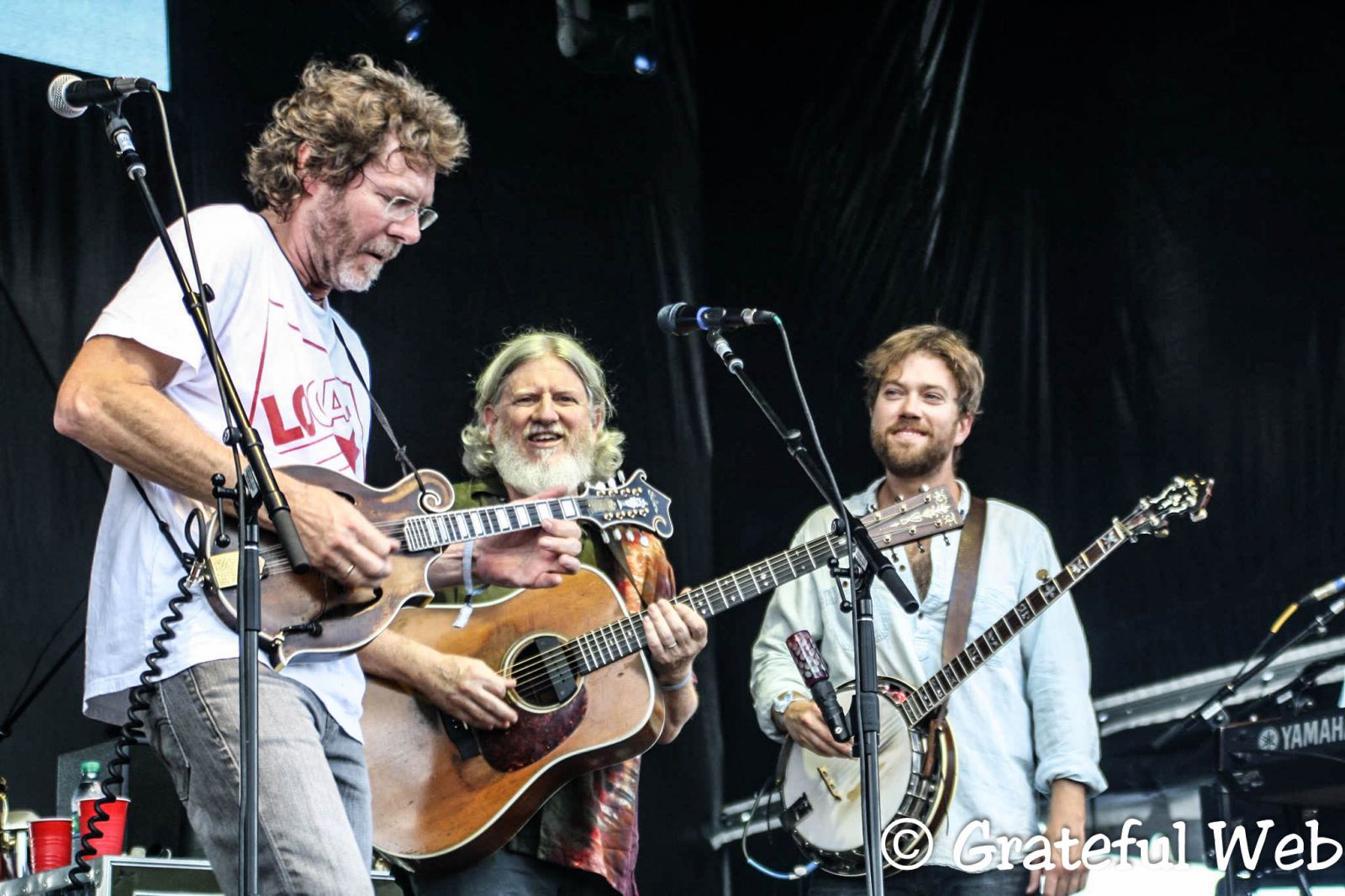 GW: It's an honor to be joined by Sam Bush. The multi Grammy-award winning mandolinist is widely acknowledged as the King of Newgrass, a style he created decades ago with the legendary progressive country group Newgrass Revival. He's the King of the Telluride Bluegrass Festival as a four decade-plus strong anchor player. He's a seasoned collaborator alongside peers like Emmylou Harris, Alison Krauss, and David Grisman. His brand-new eighth solo album is Storyman, and we're here today to speak with Sam about where the music finds him now. Thanks so much for joining me.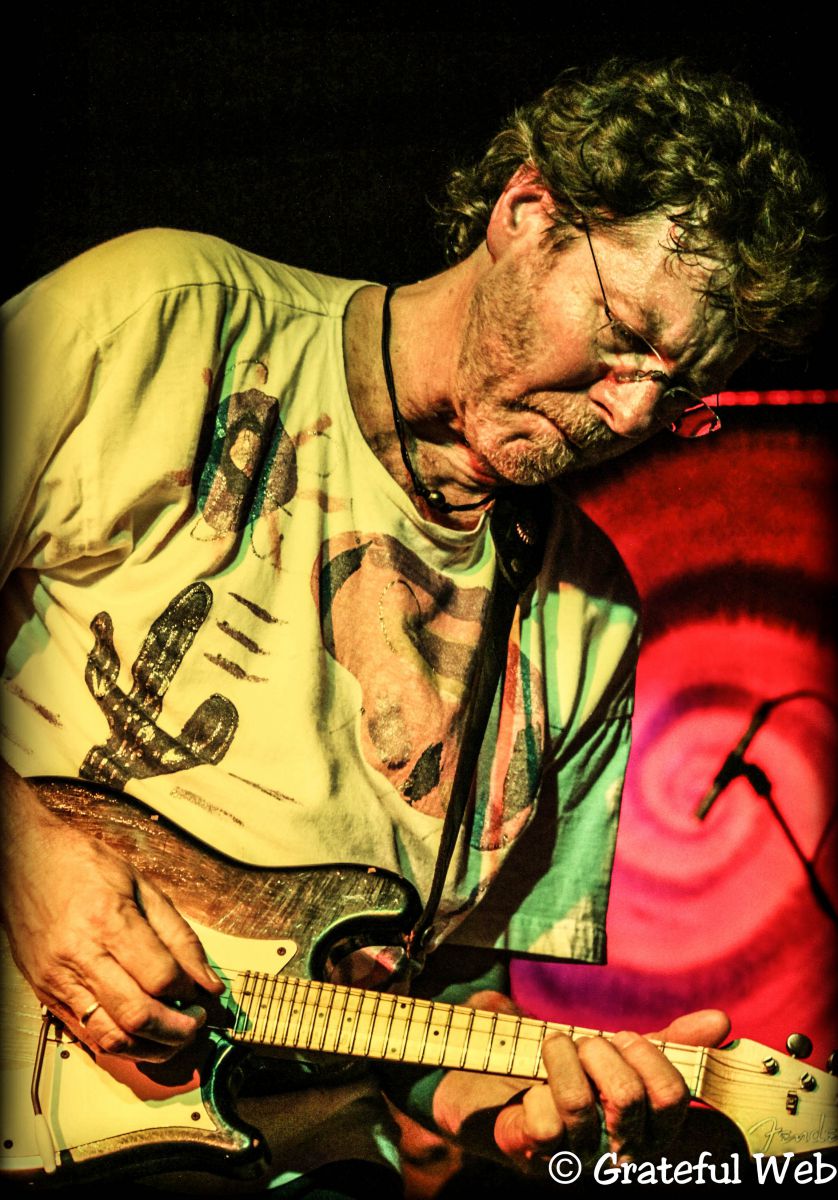 SB: Good Afternoon and glad to be with you!
GW: It's a pleasure.
Your journey with Sam Bush Band has been a joy to witness. Besides having some of the hottest pickers, your studio albums have grown far beyond impressive picking. Each track on Storyman seems notably personal. How long have these songs been with you? Can you talk about the inspiration behind these tunes?
SB: Since the last record was released, I've been writing with a lot of friends. Of course in Nashville you've got a lot of possibilities and a lot of talented people to work with. I've been gathering tunes in the last five years. I know these days that many people buy songs one at a time on the internet, but it was important for me that these songs all fit together in a package to make an album, that this whole body of songs could help make one statement. In that way, I felt these eleven songs were the ones that fit together. I did have some other tunes I considered that were more electric, but the ones I chose were acoustic in nature, and within the variety of all these different kinds of songs I feel that they fit together nicely.
It's a little more personal in subject matter. I got together with my co-writer Jeff Black when I had an idea of what I was trying to say, but could express it better than what I'm doing on my own. The tunes evolved and Storyman as a collection makes sense.
GW: It's really cohesive and is a return to roots compared to for example the Laps In Seven or King of My World albums, which were great but different.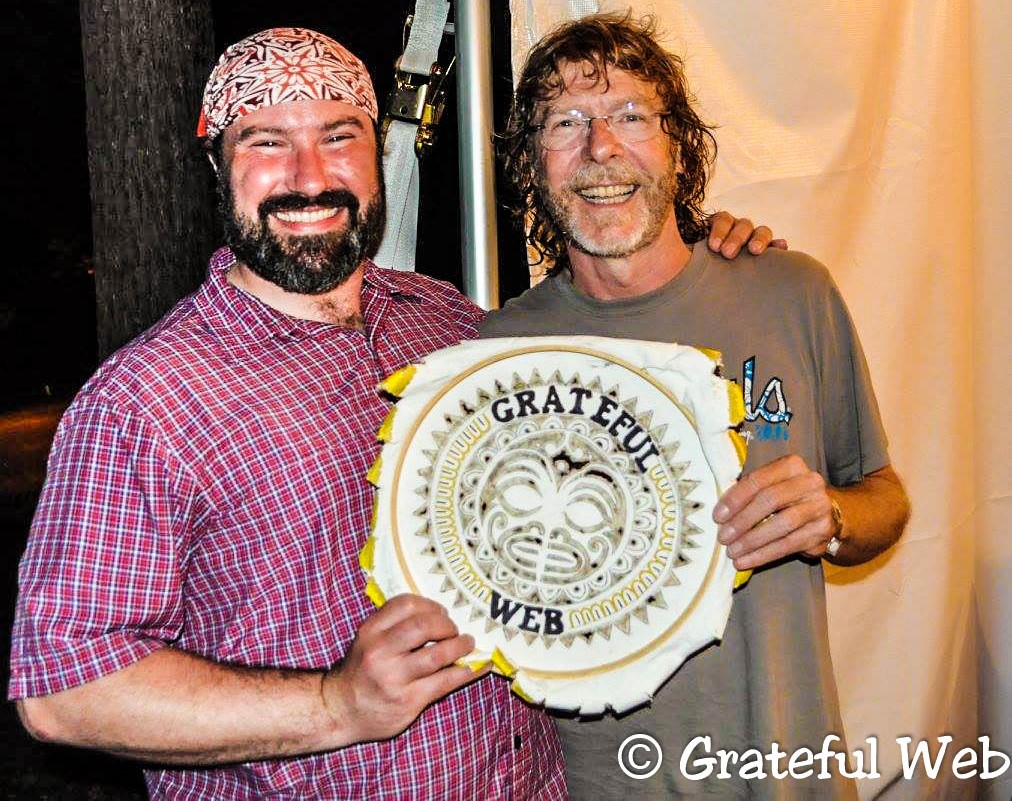 SB: Exactly. Take the song "Transcendental Meditation Blues." This is inspired by a memory with my wife of 31 years Lynn from the summer of 1978. She was living in Louisville and I was about 120 miles Southeast of there in rural Kentucky. My transmission was out all that summer so I would take the Greyhound to Louisville to see her. "Transcendental Meditation Blues" is the story of the Greyhound bus breaking down [Laughs], in the way Jeff Black and I like to write. When Lynn first heard that song she told me it sounded a lot like the old Newgrass Revival records, and I thought, "Great!" [Laughs] I like that sort of tempo that the old Revival did here and there. That song started out with me telling Jeff Black about the story of the bus breaking down in Fort Knox, Kentucky.
GW: You've always had a knack for finding the roots in something progressive and that's what's gained you admiration aside from your chops.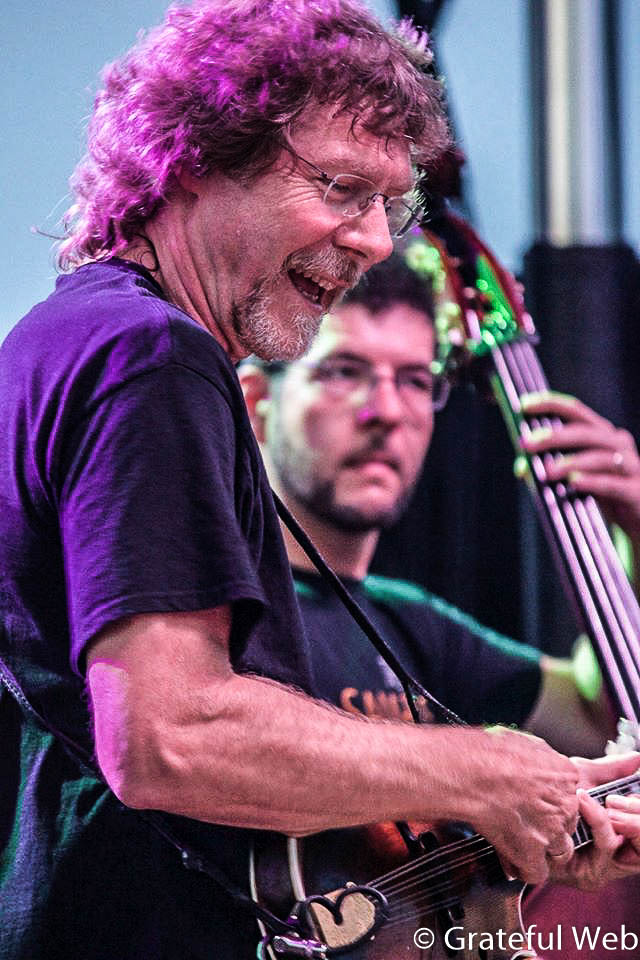 As a Southerner who is deeply rooted in traditional folk and country, why did you find it necessary to fuse styles like reggae or rock' n' roll into something that was seemingly a pure form?
SB: I grew up about sixty miles North of Nashville, Tennessee in Bowling Green, Kentucky, and I had the advantage of watching Nashville television stations that had lots of Grande Ole Opry stars. I'd watch these half hour shows with Bill Monroe, The Osborne Brothers, and Jim & Jesse. The Osborne Brothers and Jim & Jesse were doing quite progressive things with their bluegrass instruments in the 1960s. One of Jim & Jesse's albums was called Berry Picking Time In The Country that came out in 1966, which was a whole album of Chuck Berry songs. The Stanley Brothers did that song "Finger Poppin' Time." People were trying different things in bluegrass.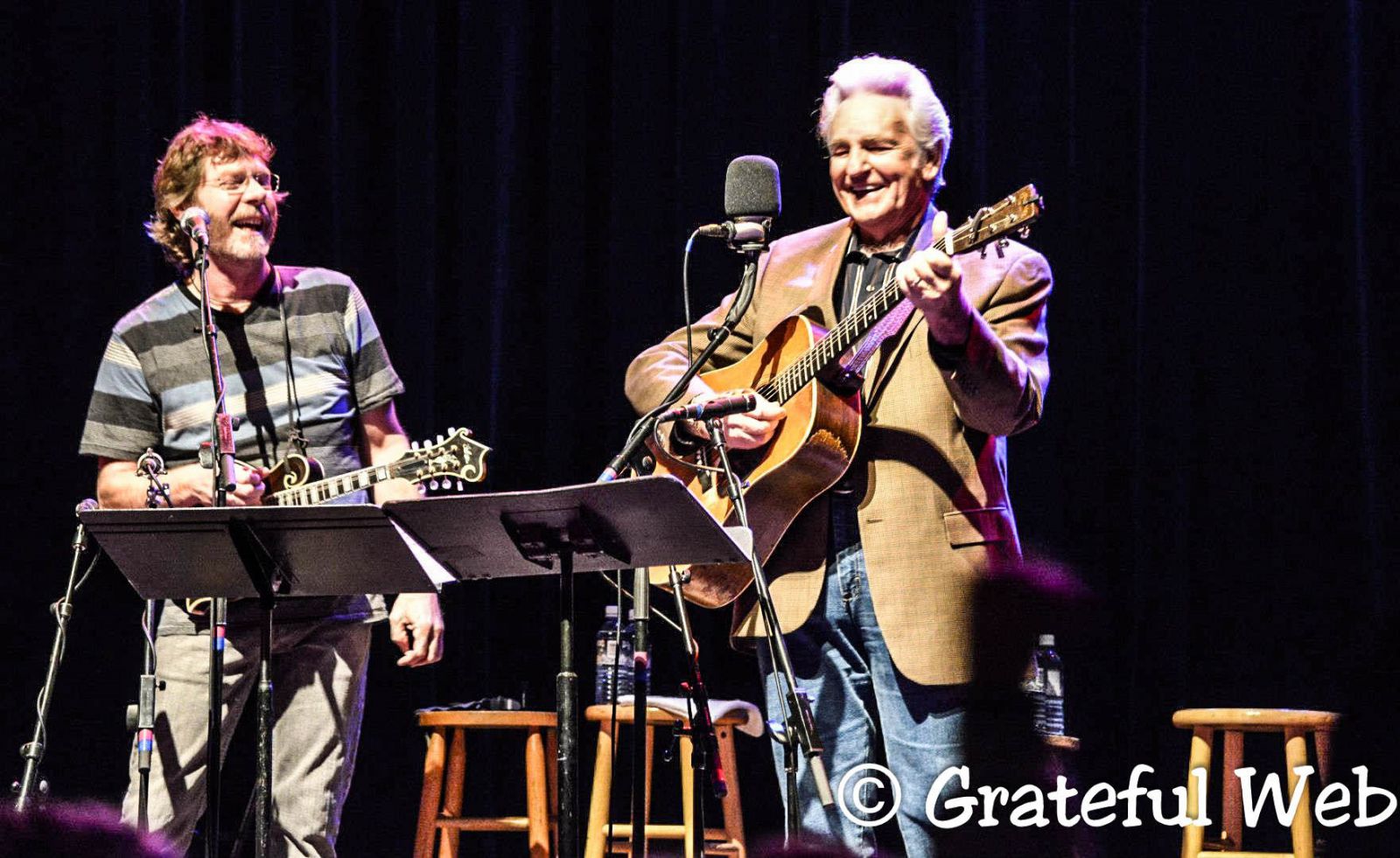 I was of the age that I was influenced by people who had varied from bluegrass. There was a great album from this group the Charles River Valley Boys called Beatle Country in 1966 where they did all Beatles songs. I had heard all these progressive players and of course in the late 1960s I watched the Glen Campbell Goodtime Hour. John Hartford was playing the banjo on there. I already had John Hartford records before the Glen Campbell show. When Hartford came on Glen Campbell that was great. It's no accident that on the first Newgrass Revival album we played "Great Balls of Fire," and I know Courtney [Johnson, founding banjoist of Newgrass Revival] and I learned that from when John Hartford and Glen Campbell played a bluegrass version of "Great Balls of Fire" on TV.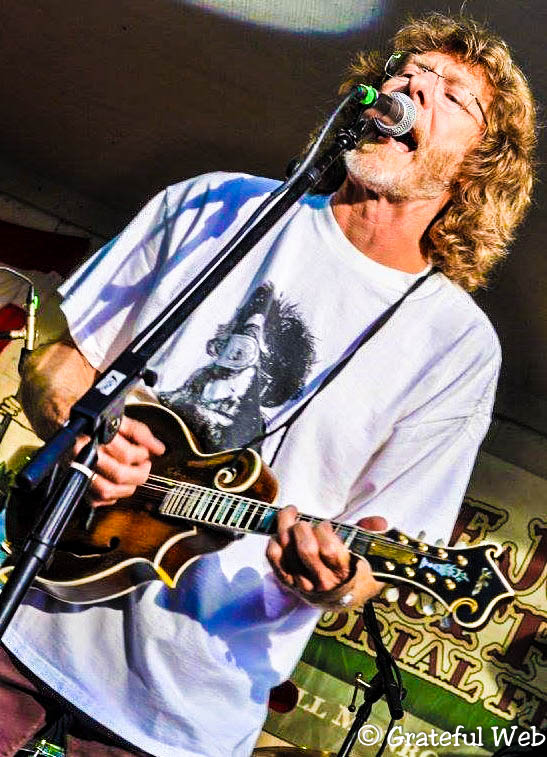 I also got to watch The Beatles and The Rolling Stones on Ed Sullivan. I saw The Jefferson Airplane and Cream on TV too. I played electric guitar in the high school rock band; mandolin and fiddle in the bluegrass band, drums in the marching band, both upright bass and violin in the school orchestra. I took violin lessons as a senior. I'd be the youngest guy in the bluegrass band and the oldest guy in the rock band [laughs]. So really, in the love of rock'n'roll and bluegrass it's just one sound that I hear. Nobody loves, appreciates and respects traditional bluegrass more than I do, but at the same time that has been done. I know Bill Monroe always expected the rest of us to make our own sounds.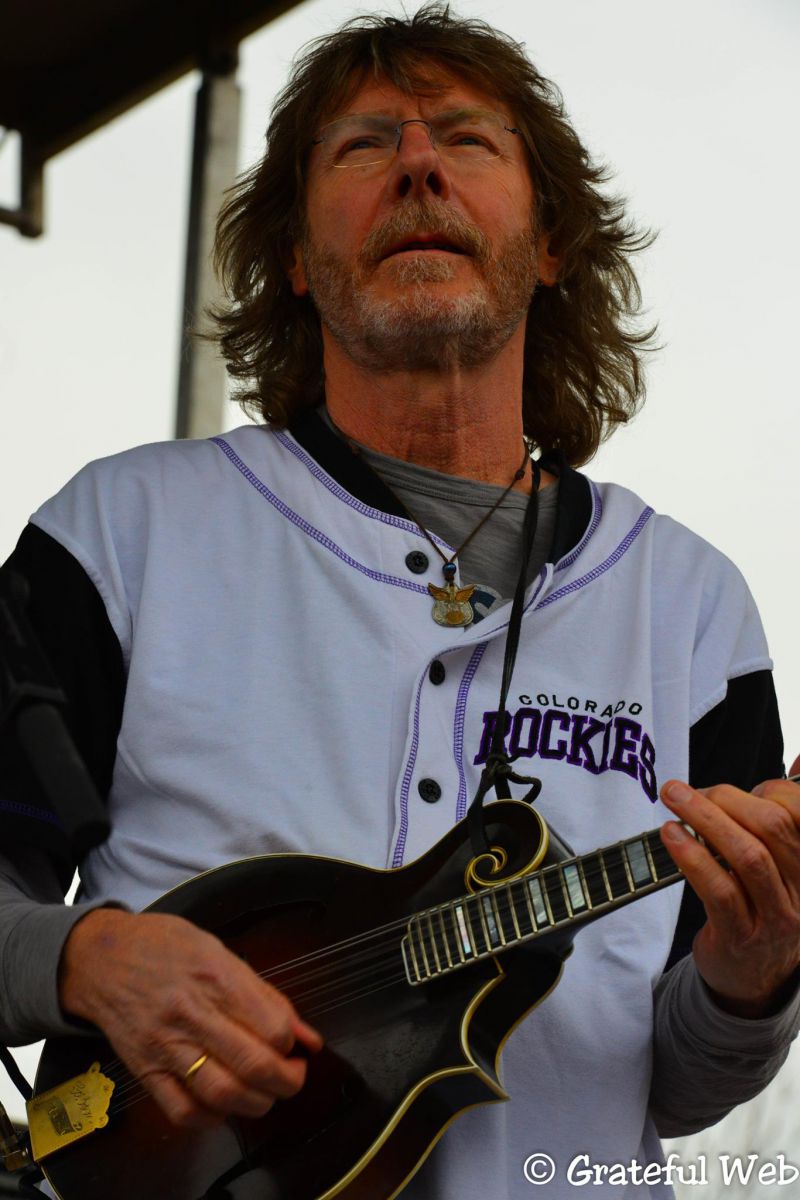 GW: I loved your recent bio-pic Revival. It was both entertaining and informative. The film seemed to assert that Newgrass Revival parted ways to not compromise the artistic integrity of where y'all wanted to go with your music, regarding pressure from record companies at the time to be more commercial and mainstream.
Sam Bush Band became the next chapter of your musical journey, with familiar musical cohorts that have been with you for a while now. Who plays on Storyman with you? I hear Sam Bush Band but there's lot's else going on.
SB: Well, yeah. The band has been Chris Brown on drums, Stephen "Mojo" Mougin on guitars, Scott Vestal on banjo and Todd Parks on bass. That's the constant. We can make this sound since these are the guys I play with. With the exception of couple tunes this record sounds like the Sam Bush Band. And that's a pretty versatile bunch within that. You've got Todd on Doghouse bass or electric. So within those possibilities the song "Handmics Killed Country Music" sounds different than "Play By Your Own Rules." It's us five. But on "Handmics," we asked Steve Fishell to play steel guitar and also the great blind piano player Hargus "Pig" Robbins. Pig wrote the book on how you play that kind of country piano. I did the triple fiddles. It's a song I co-wrote with Emmylou Harris and so that's my duet with Emmylou, because everybody wants to sing a duet with Emmylou, and I'm fortunate that I got to.
There's one called "Lefty's Song" that I co-wrote back in the 1970's for Newgrass Revival but we never recorded it for whatever reason. I lost the tape for thirty-something years and then found it! The tape hadn't been rewound, so I carefully rewound it with a pencil, and played the tape. As I did I copied it over to a CD, and sure glad I did because the tape broke after than first play. I still liked the song after all these years and Alison Krauss had been an old Newgrass Revival fan. It seemed right to invite Alyson to sing on that track and she graciously said yes. Golly it's great to have Alison singing on that.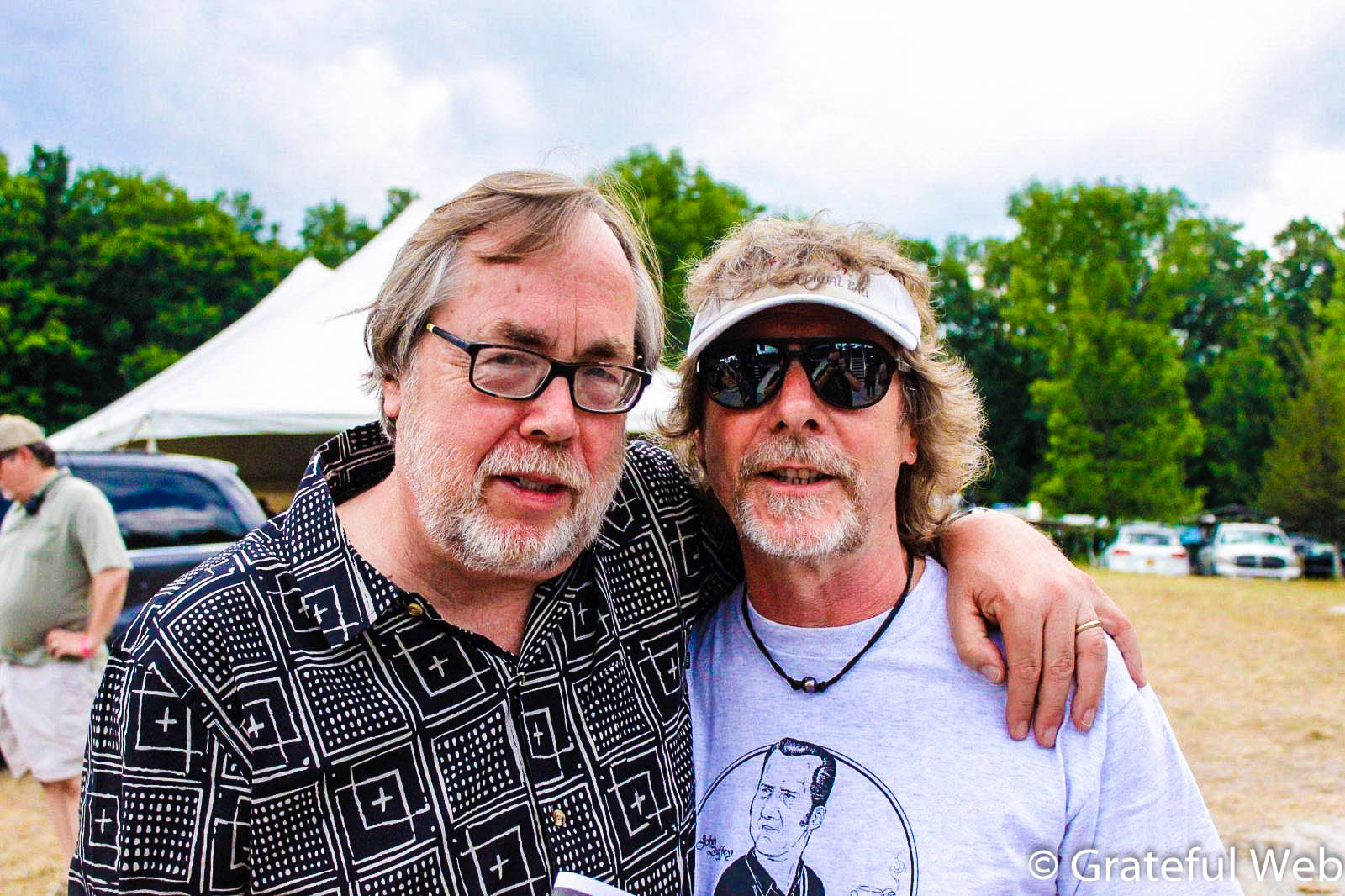 The other tune we have a guest on is the reggae tune "Everything Is Possible." Deborah Holland and I co-wrote that song years ago. Some people might know Deborah from the band Animal Logic, which was a great band that also featured Stanley Clarke and Stewart Copeland. These were great pop albums. Deborah is a real pro at stacking vocal harmonies so I tried something I had never tried before. I emailed the vocal tracks to Deborah and she overdubbed and sent it back. It sounds beautiful with her harmonies. We cut that track down in Dustin, Florida. Our friend Donny Sundal plays keyboards on there. He's plays his marvelous organ on that track. But yeah other than that it's just Sam Bush Band [laughs].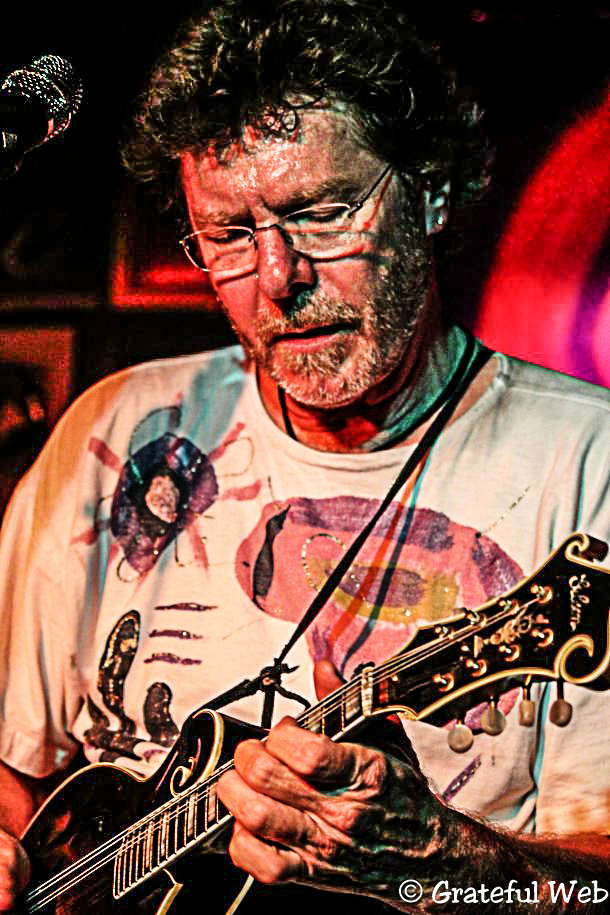 GW: [Laughs] Other than the core of relentlessly awesome Sam Bush Band.
So you mentioned earlier how people these days are buying individual tracks on the web. You wanted Storyman to be a cohesive collection of songs, hopefully taken as a full body of work, not as singles.
You have a friendly policy to tapers at your live shows as Sam Bush Band recordings currently circulate on the Internet Archive. How do you feel about tape trading and the concept of musical recordings as intellectual property?
SB: In all of my professional lifetime there's always been tape trading and bootlegs. That's just part of it. Now with cell phones and YouTube, whatever you do will probably be on the Internet the next day [laughs]. It's like Andy Griffith with Aunt Bee's pickles; you've just got to learn to love it!
The digital formats are great and digital recordings are a wonderful way to do it. I wish there was a better-established system for songwriters to be compensated more than they are. That's all. I enjoy digital technology as much as anyone. I like CDs; they're always at the same speed [laughs].
GW: Agreed!
So there's this whole generation of pickers that deeply admire the music you've been a part of. You've graciously sat in with the likes of Yonder Mountain String Band, Greensky Bluegrass, Punch Brothers, Leftover Salmon and on-and-on. Do you think there's more uncharted territory in these realms? Do you have any favorite contemporary string musicians who are pushing the envelope?
SB: There are much uncharted waters in the progression of musicianship. I tend to think of it in terms of the individual instruments. Like the way the mandolin is progressing with these great young players. My favorite great young mandolin player right now is Sierra Hull. I love her playing. But there are so many great young pickers: banjo, mandolin, and guitar. Good lord! The uncharted waters are definitely out there. You've got these great young ladies like Sarah Jarosz, Sara Watkins, Aoife O'Donovan, and Sierra. All of these women are going to be very important musicians in the next ten years.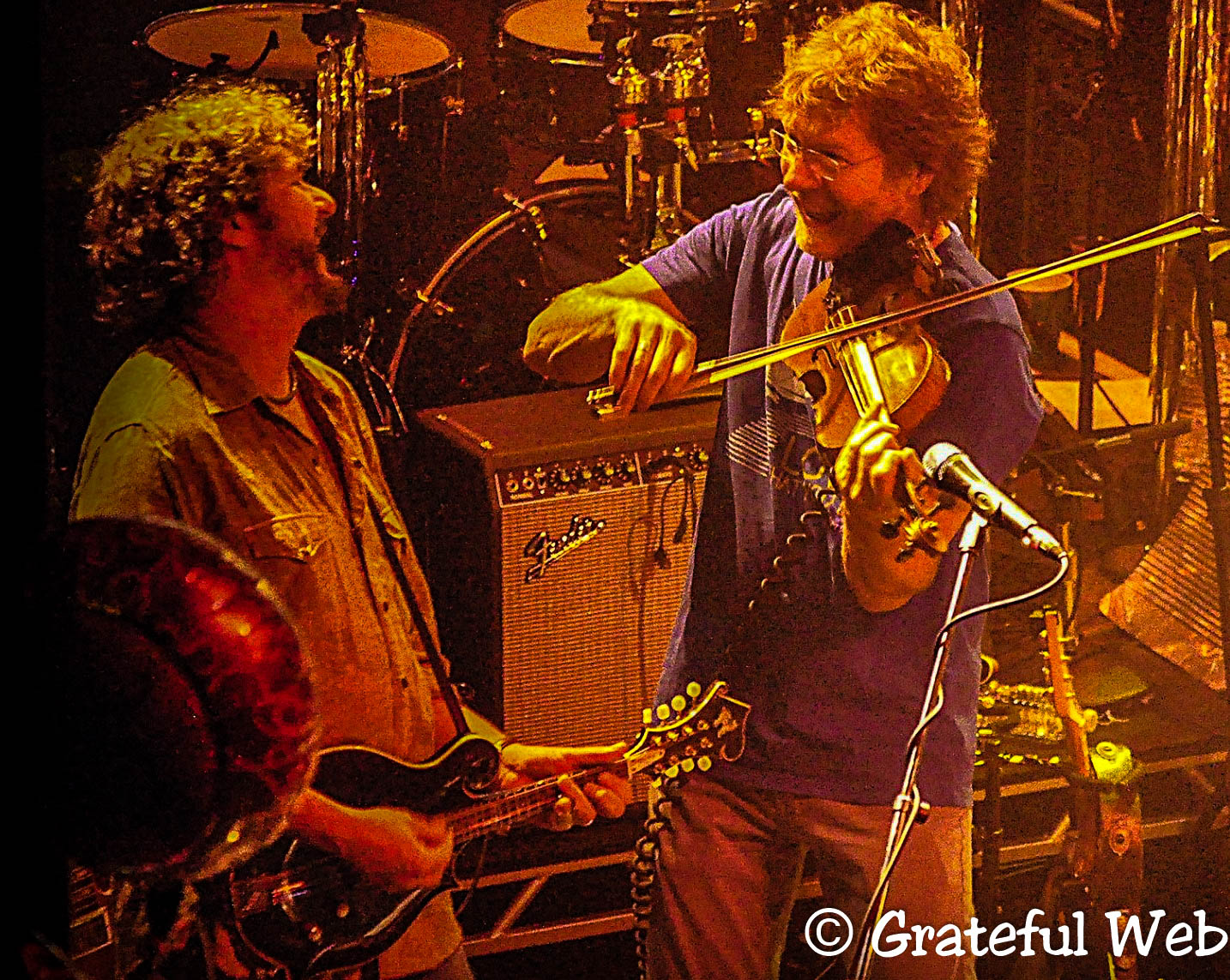 When it comes to musicianship, the Punch Brothers are unparalleled. But I'm hesitant to name any one favorite since I get sit in and play with these young pals. I understand that people like David Grisman and I have influenced younger musicians, but really it excites me to play with bands like Yonder and Leftover or Greensky, and the Infamous Stringdusters who I also love. I love the band Fruition. It's interesting for me to play new music. Of course it makes me play differently than with my own band. It's good for me to stretch out. I need it. Same goes for if I sat in with David Grisman's band, I would totally be stretched in that way too. It goes for me to play other people's music and I then I come back to my band feeling a little fresher.
Sam Bush's Storyman was released on June 24th on the Sugar Hill Records label. Music lovers nationwide can catch Sam on the road including exciting appearances at RockyGrass in Lyons, Colorado this July and coming up this Sunday, July 10th at Sonoma State University's Mando King's Bluegrass Festival also featuring David Grisman Bluegrass Experience & Jeff Austin Band. Of course there are plenty more exciting engagements all over the country as Sam Bush Band's tour schedule is busier than ever. Catch the King of Newgrass on the road and get ahold of Storyman, a fine collection of progressive folk with inspired instrumentals and stunning collaborations.