It was a double whammy of new record releases at the Great American Music Hall for the Dead Winter Carpenters and The Sam Chase and the Untraditional. Both bands dropped highly anticipated new albums, but welcomed Marty O'Reilly and the Old Soul Orchestra to get the night going.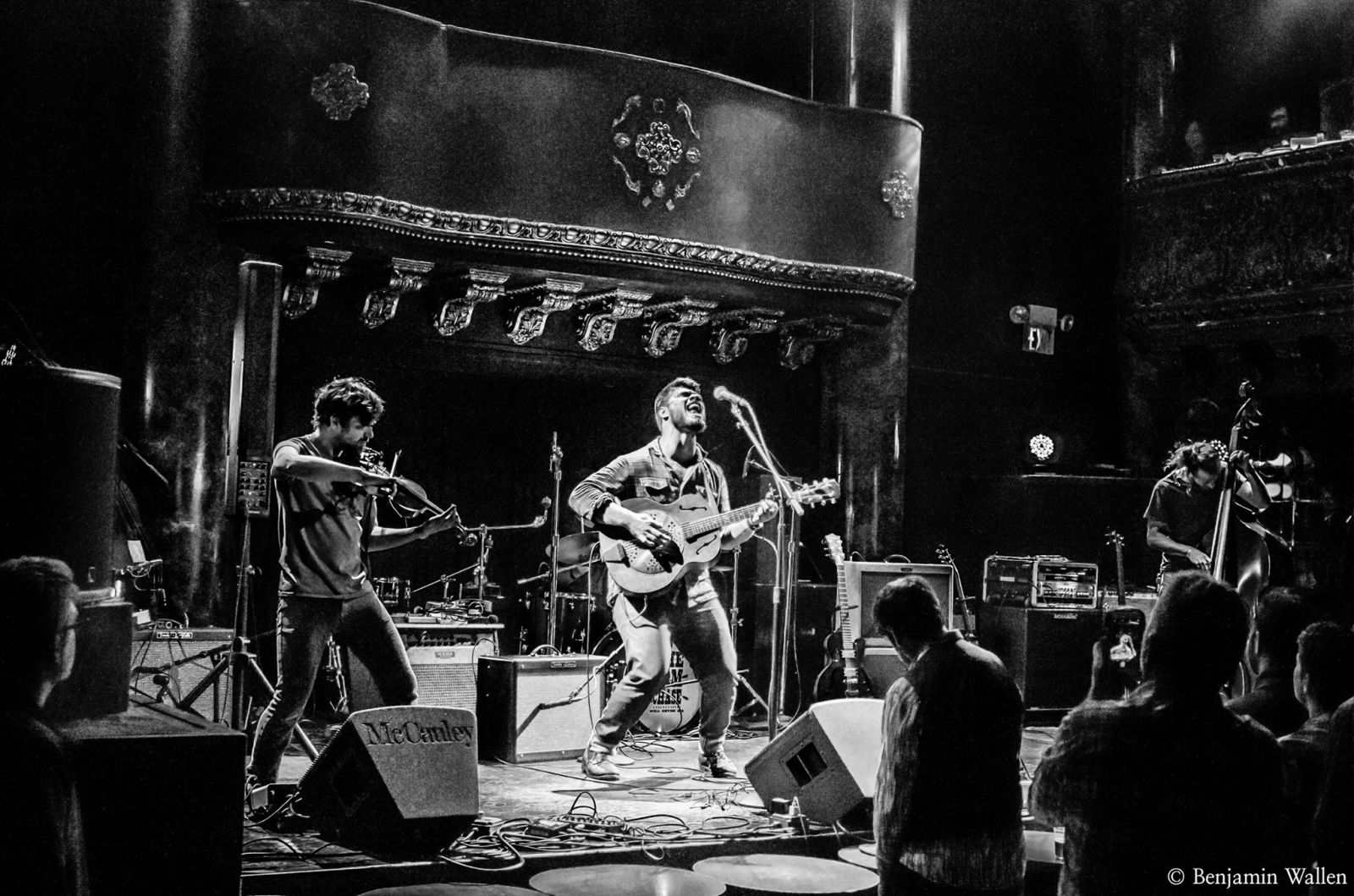 I had yet to see Marty O'Reilly live but had fallen into his music the week before the show and was eagerly awaiting his performance. Playing with his band the Old Soul Orchestra, they delivered a nice round sound that was a good kind of familiar. The comparison of Marty and Sam's music can be made, as they both perform with all they have and scratchiness to their voices, but a great treat was the variety of sound and multi dimensional feeling of his music. The fiddle player in particular was a highlight for me as he shredded his bow down song after song. Something about smaller sized bands that can deliver thick sounds without being too much is something I very much enjoy in my music these days. Watching Marty, snap into his songs was a visual representation of his energy shifting inside, and rolling out to us all. The kind of thing you can't teach, it just happens. No new album from them on this night, but I look forward to future releases.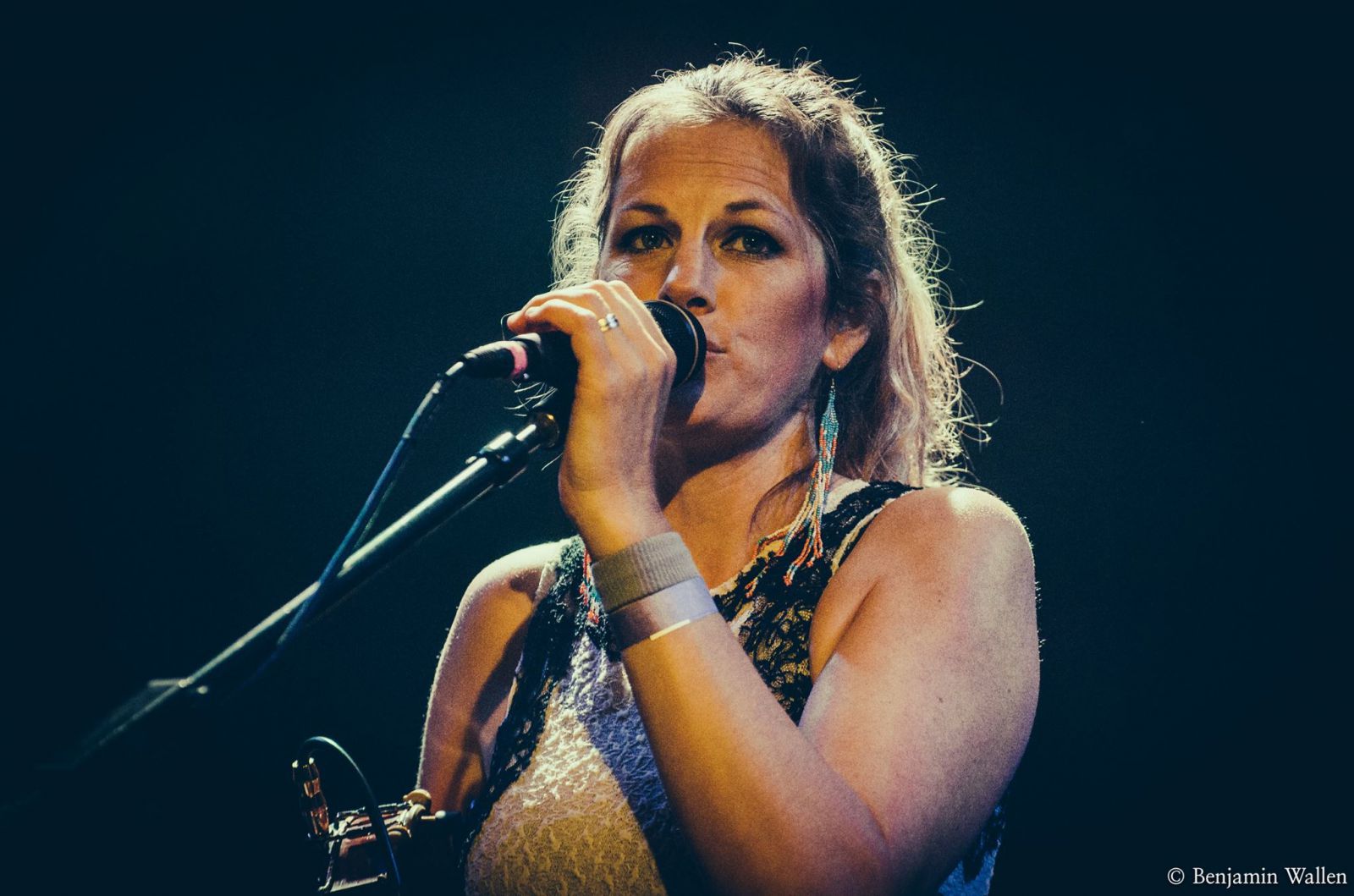 Lake Tahoe's own, The Dead Winter Carpenters have been long time guests of the Bay Area music scene and one of the first bands I ever photographed. Their music floats on the border of so many great genres it's hard to nail their sound down into one. Front man Jesse Dunn's voice transports me to a front porch on sunny day and alongside him, Jenni Charles fiddle dances up my spine and brings me inside for a warm meal. Shredding guitarist Bryan Daines adds some delicious desert to the mix. Fulfilling the doctor recommended dose of all the essential nutrients of a great band. In an ever evolving music scene that sometimes seem stale and unoriginal, The Dead Winter Carpenters keep doing what they do so well, while never every sounding stale. The new album 'Washoe' was released in February of this year, but celebrating it should rightfully continue for a while.
Headlining was San Francisco staples, The Sam Chase and the Untraditional. It is impossible to be in the Bay Area and not know of Sam and his band of talented hooligans. In this strange time in San Francisco culture, his music is capturing so much of what is going on in our society and reflections from the inside as well as outside of our small 7 by 7 bubble. And like so many great songwriters before him, he allows himself to poke and prod, show but hide, and deliver us insight in such a way that we can find our own soulful salvation from the music. Whether you think tech is destroying the city or just another phase of its life, the new album Great White Noise playfully explores all the elements of life in this city and even the world through his eyes. Sam's music and new album is one that accents the city and the scene we all have come to love and sometimes hate.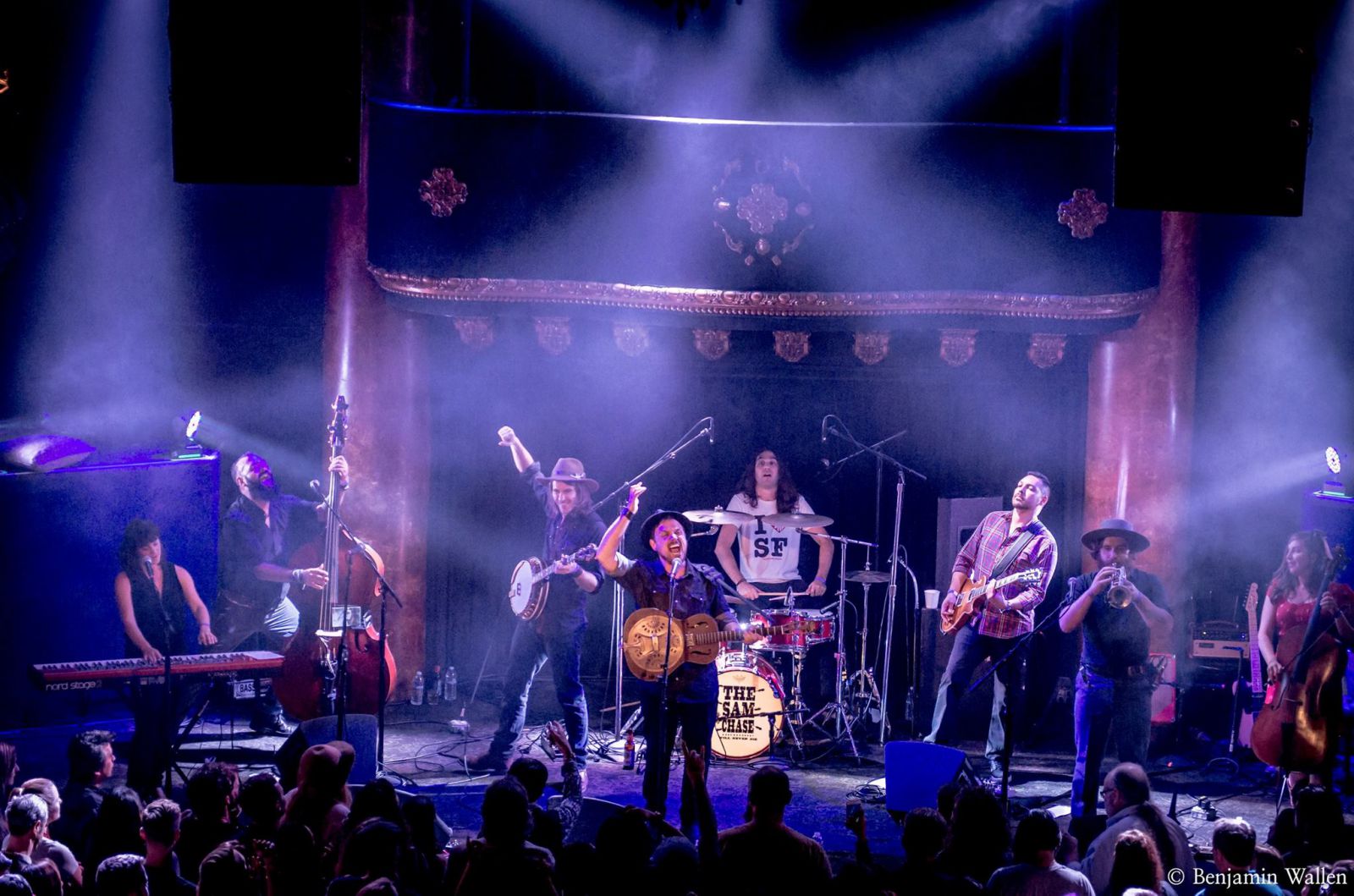 The record release show was a great mix of old and new tunes played before a packed house. Special guest and former band mate Ari Daly made a visit for a song or two and Banjo great and member of Crow and the Canyon Austin Quattlebaum sat in for the show. Banjo, Trumpet, Cello, Electric Guitar, Resonator and Acoustic guitar, keys, stand up bass and drums round out an amazing sound. While Marty may be subtle, these guys are a well needed and wanted brick to the head. Every slice of the American music staples can be heard under the weathered sound of Sam's voice. Equally two parts, soft and rough, the music is the sound of a great big band in a big every changing city.
Near the end of the night Prince's 'Purple Rain' was covered by the band and can be seen in the video attached above. A fitting tribute to a legend in a style all too familiar to the fans in the Bay Area. As a San Franciscan live music addict and a lover of all things California the night was a great celebration of two long running West Coast bands new music and a celebrations of the life in the modern day west coast music scene. Recently some press has called the scene and industry nearing death. They obviously don't get out seeing shows much because after this one night, you cannot help but know, without a doubt, these bands are driving the scene and all is alive and well.