In today's fluid world of cancellations, postponed events, and uncertainty, we're all learning to expect the unexpected and to pivot when life hands you lemons. That is exactly what jamband legends Umphrey's McGee managed to do this week when they delivered an incredible show at the new Promowest venue Ovation in Newport, Kentucky, on Thursday January 27, despite missing a key component to their incredible show - guitarist Jake Cinninger.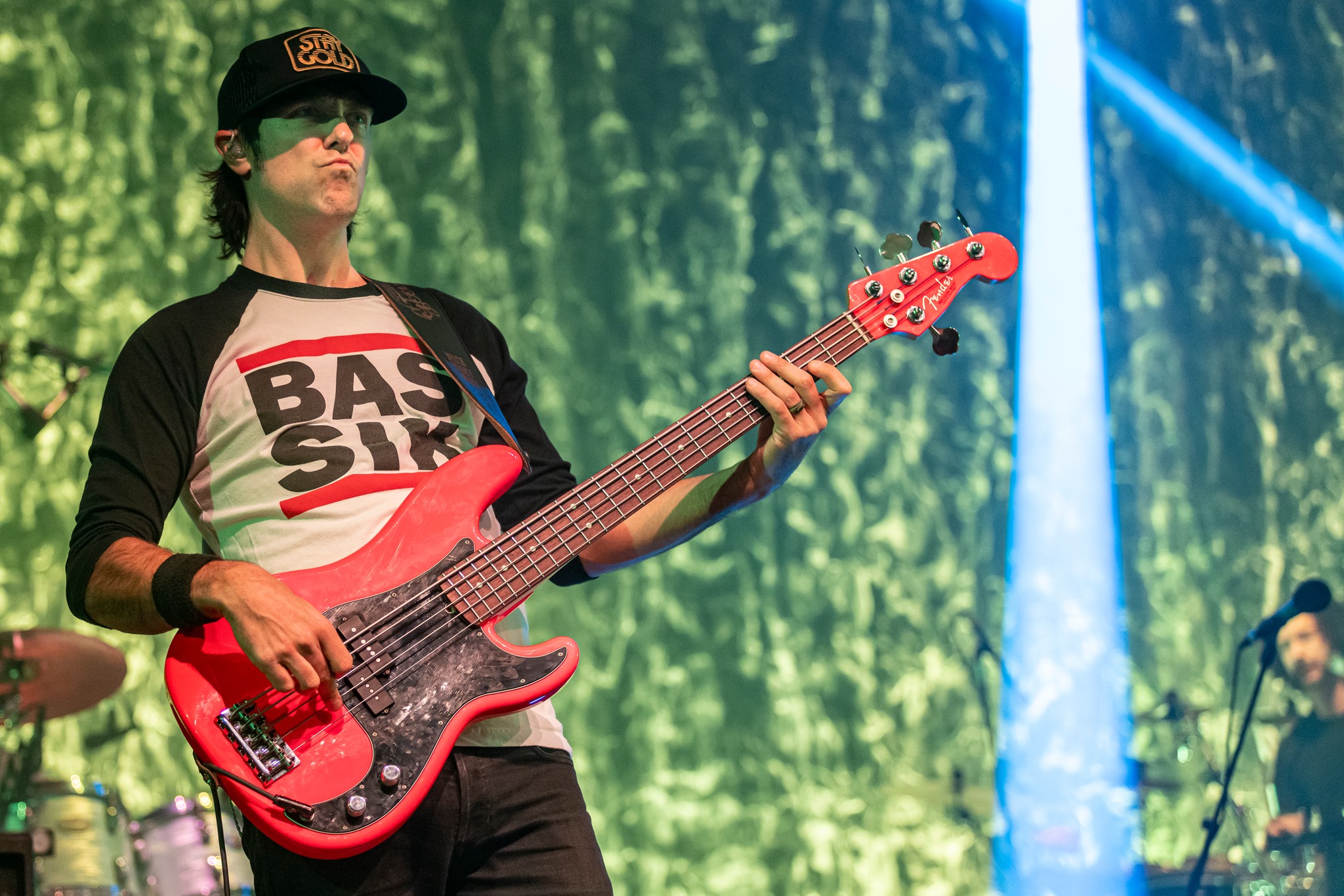 Hours before the show, the band took to their social media pages to announce that, due to a family emergency, Cinninger would be unable to play the show with them in Newport. "Due to a family emergency, we'll be without Jake for tonight's show. Sending mad love to the Cinninger family and looking forward to Jake's return tomorrow. Onward & upward," the post stated.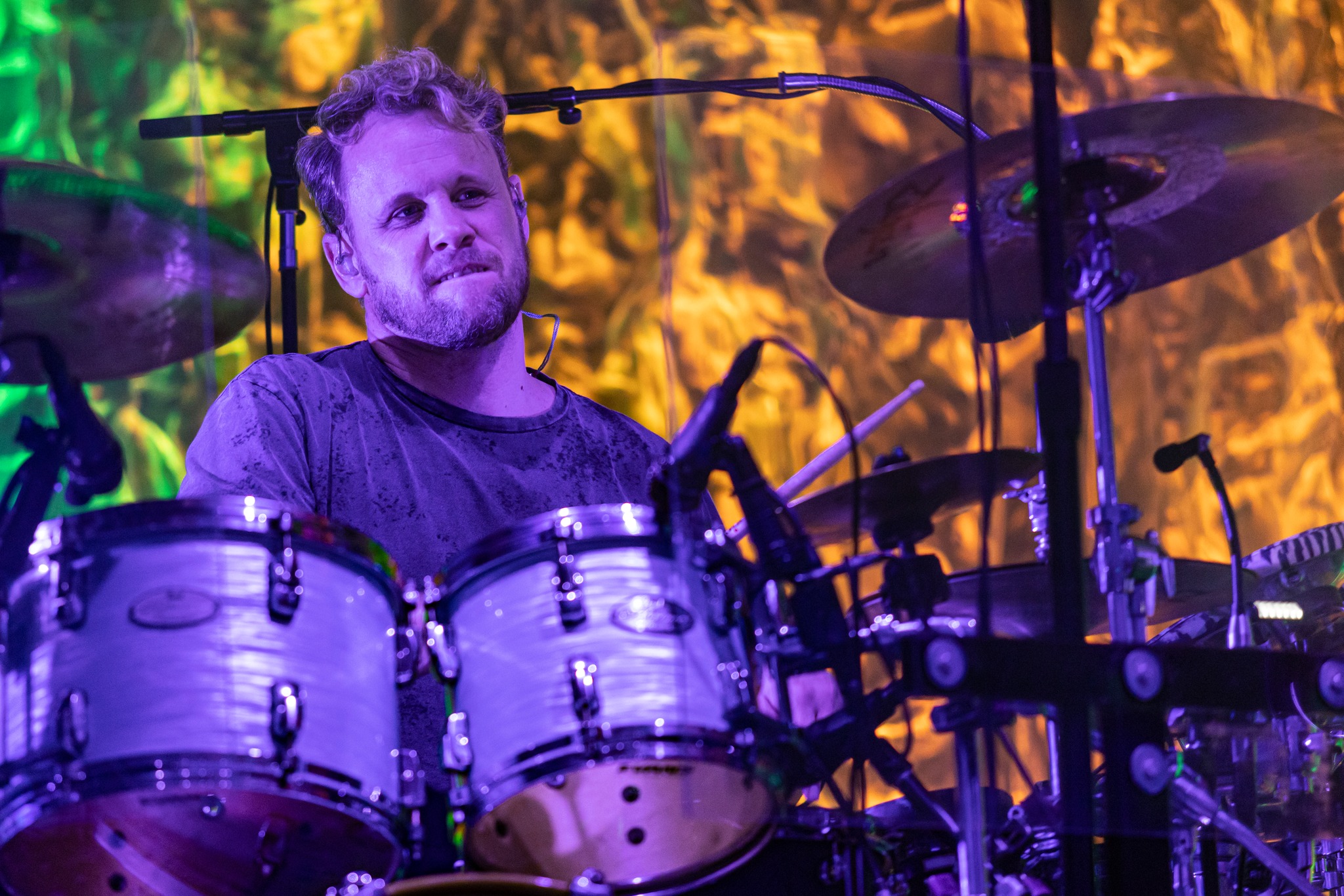 Removing a key aspect to their signature sound resulted in a unique Umphrey's McGee concert with a heavier focus on improvisation and finding new musical territories. The other band members explored their capabilities and took turns filling the empty spaces that Cinninger would normally fill with his mind blowing guitar skills. They also took the opportunity to dust off two older Umphrey's tunes, Kimble and August, from before Cinninger joined the band in 2000.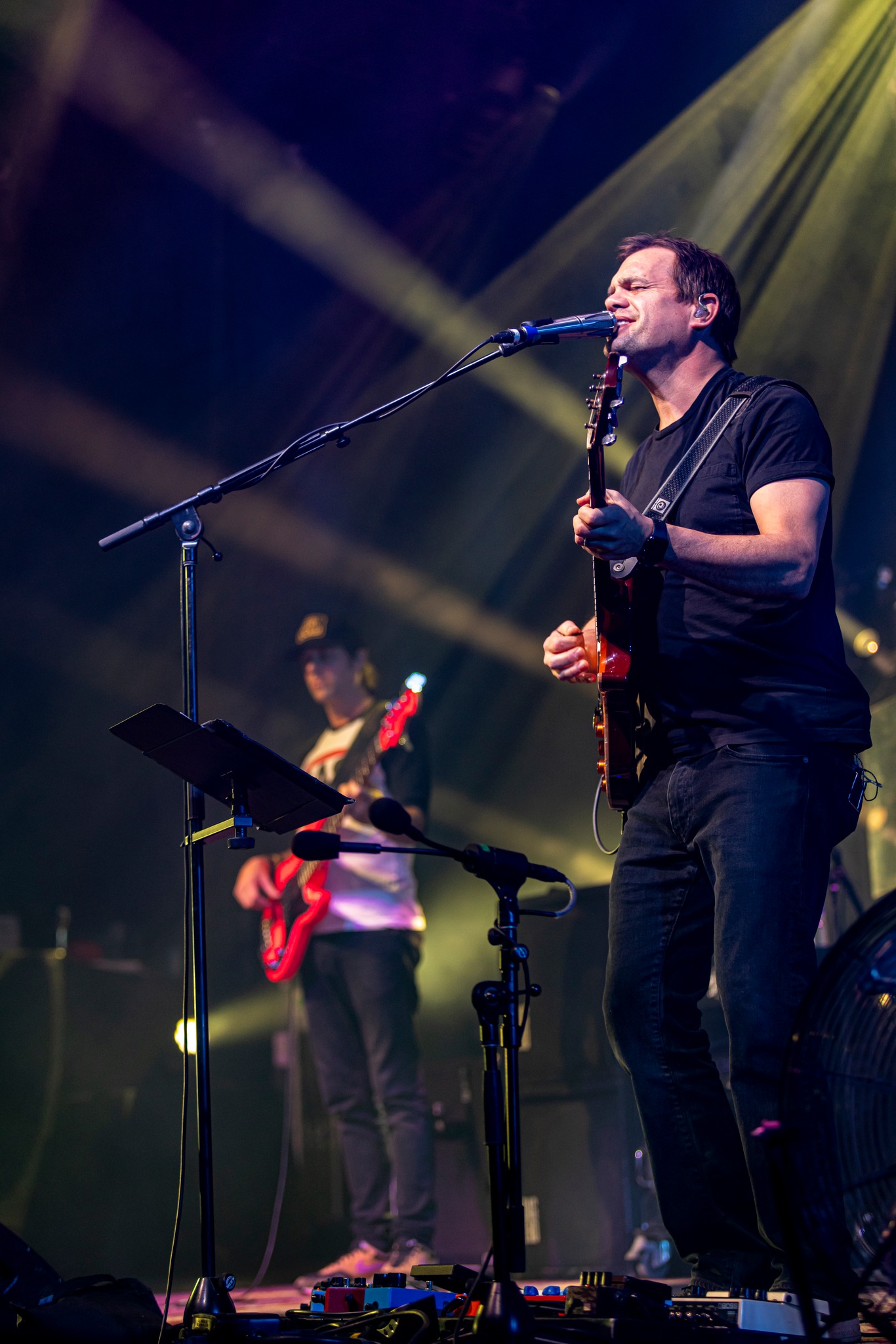 From the beginning of the first set, you could tell that guitarist Brendan Bayliss and bassist Ryan Stasik were figuring out what the show would be like without Cinninger. The two moved around the stage as they welcomed the extra room which allowed for them to get comfortable and loose. By the end of their second song, they were dialed in and the show had officially begun.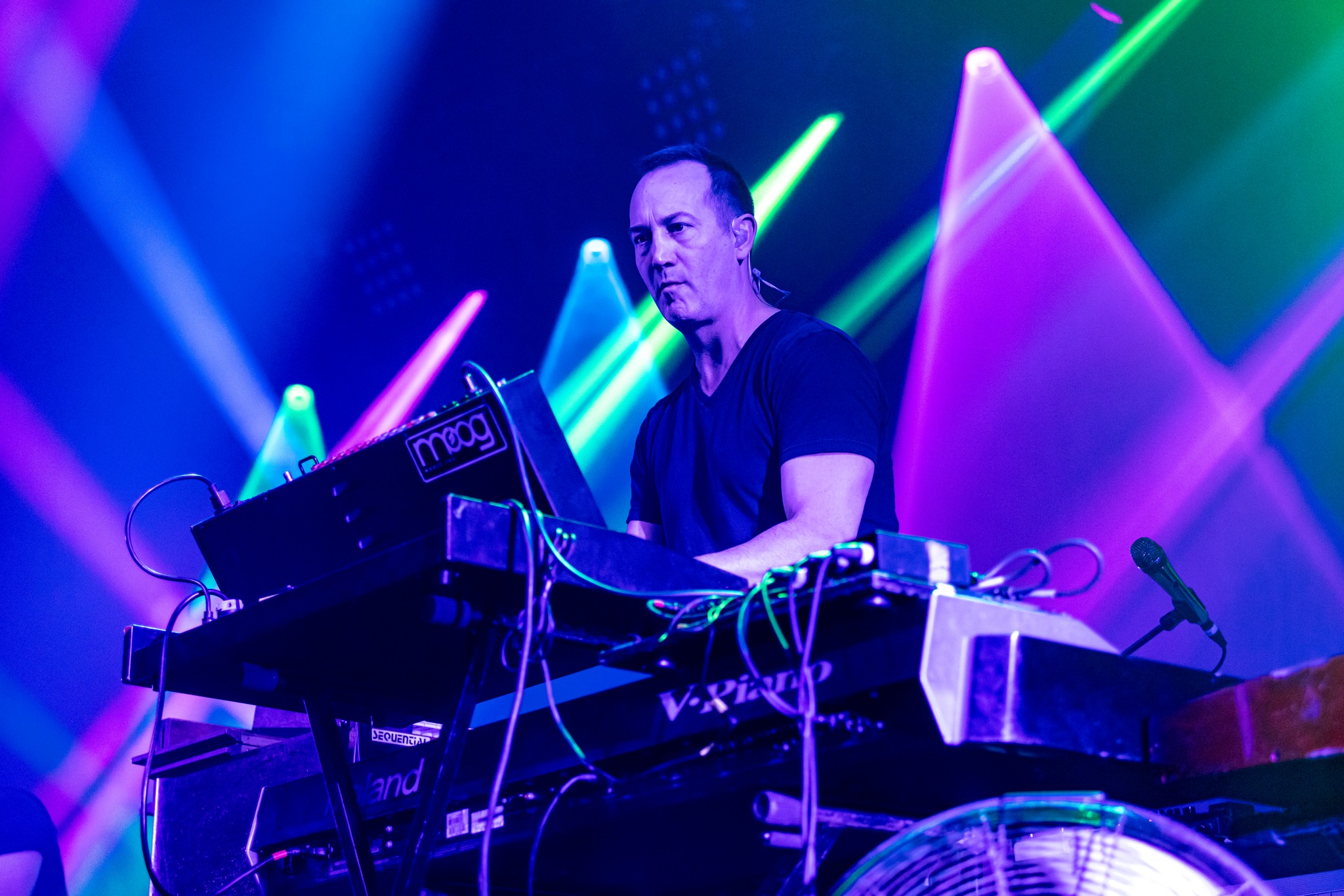 Keyboardist Joel Cummins was also notably more present in many of their jams, resulting in a synth-heavy set that got psychedelic and spacey at times.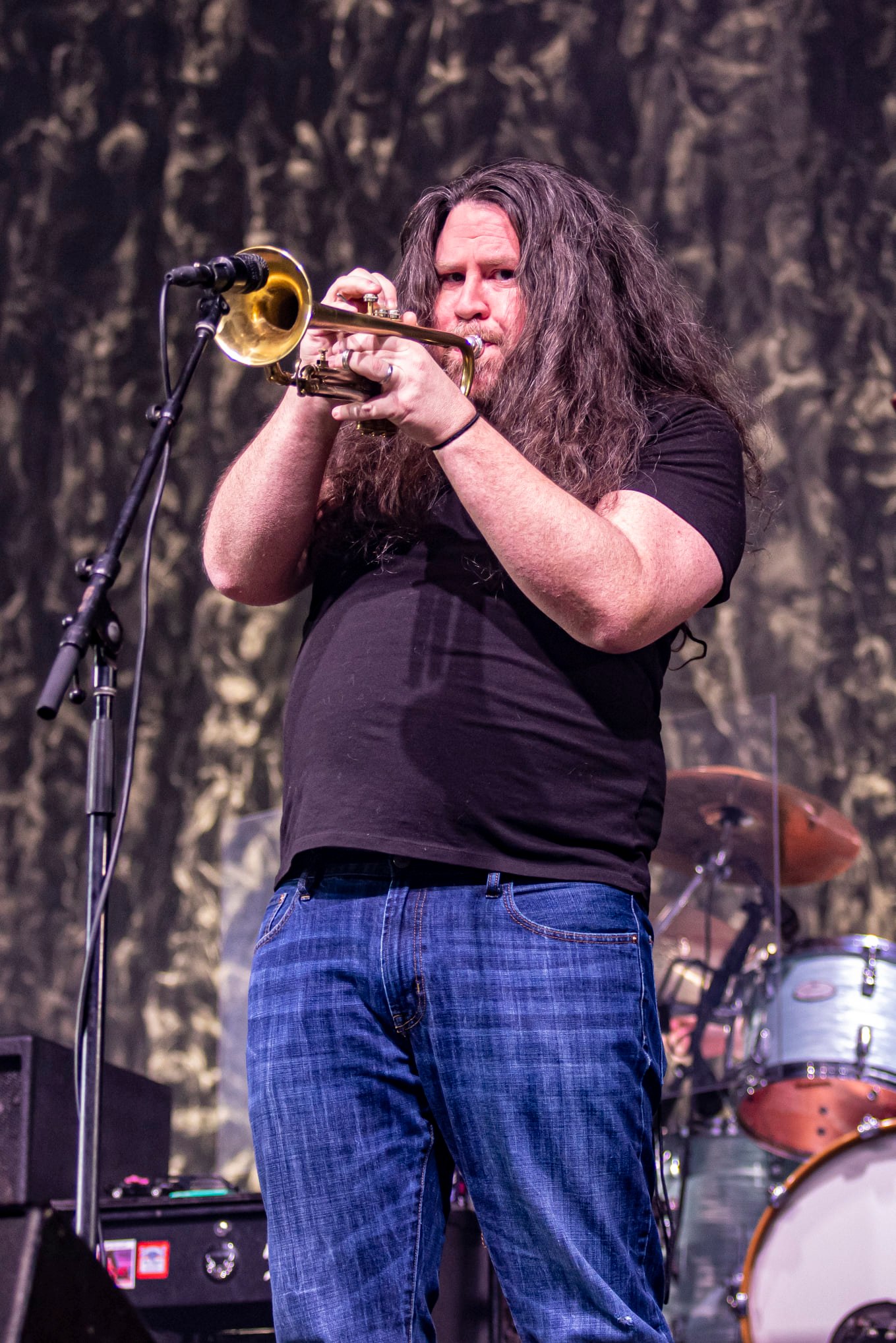 Second to Cinninger's absence, the biggest surprise of the night occurred when the band brought out their long-time friend and Cincinnati local, Michael "Mad Dog" Mavridoglou, to join them on trumpet for the first set-closer Hajimemashite. Mad Dog would return twice more during the second set as well, even appearing during Front Porch to play the role of the musical conductor.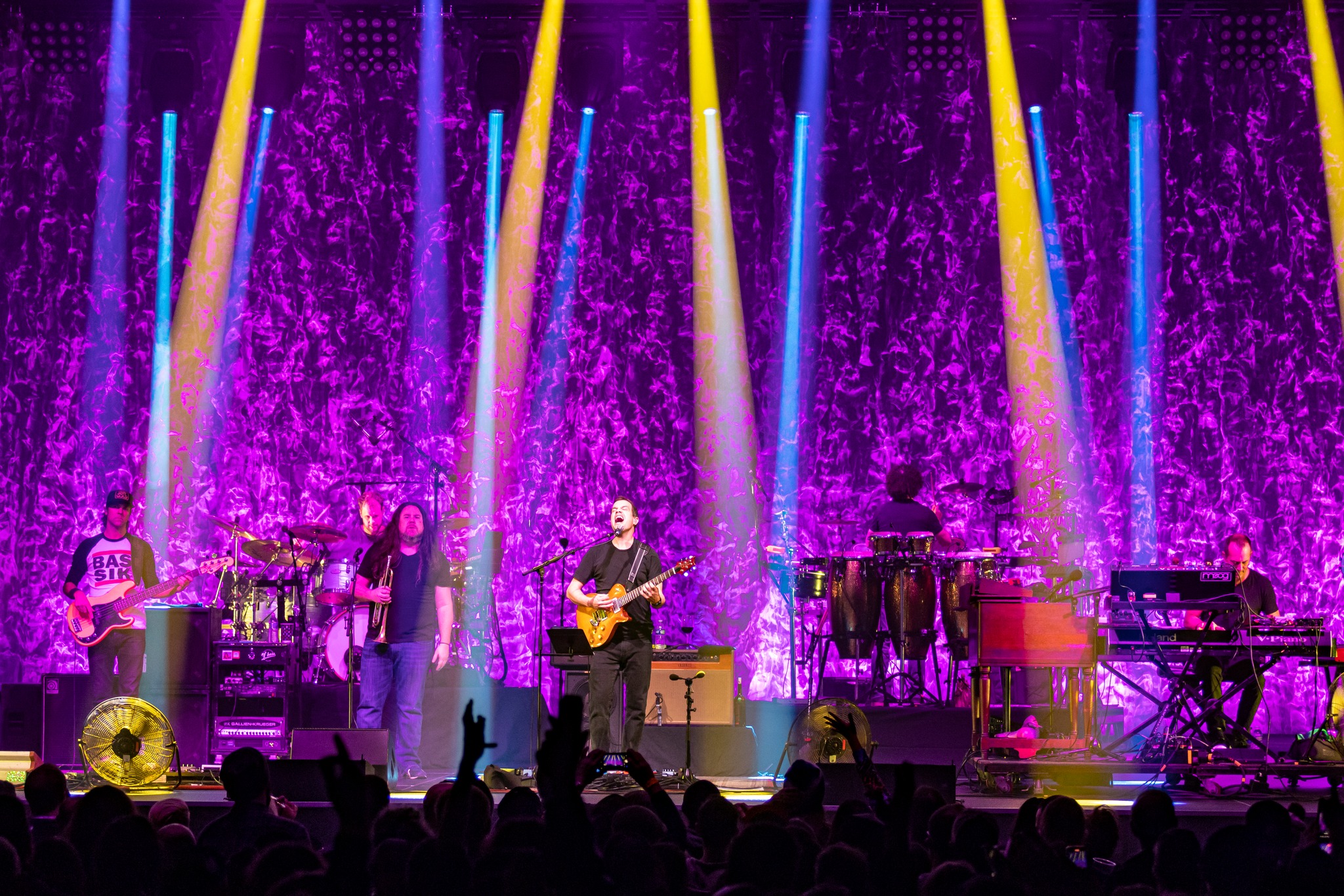 After a heater of a second set, they returned to the stage once more to encore with a cover of Beck's Debra, followed by an In the Kitchen and Half Delayed sandwich.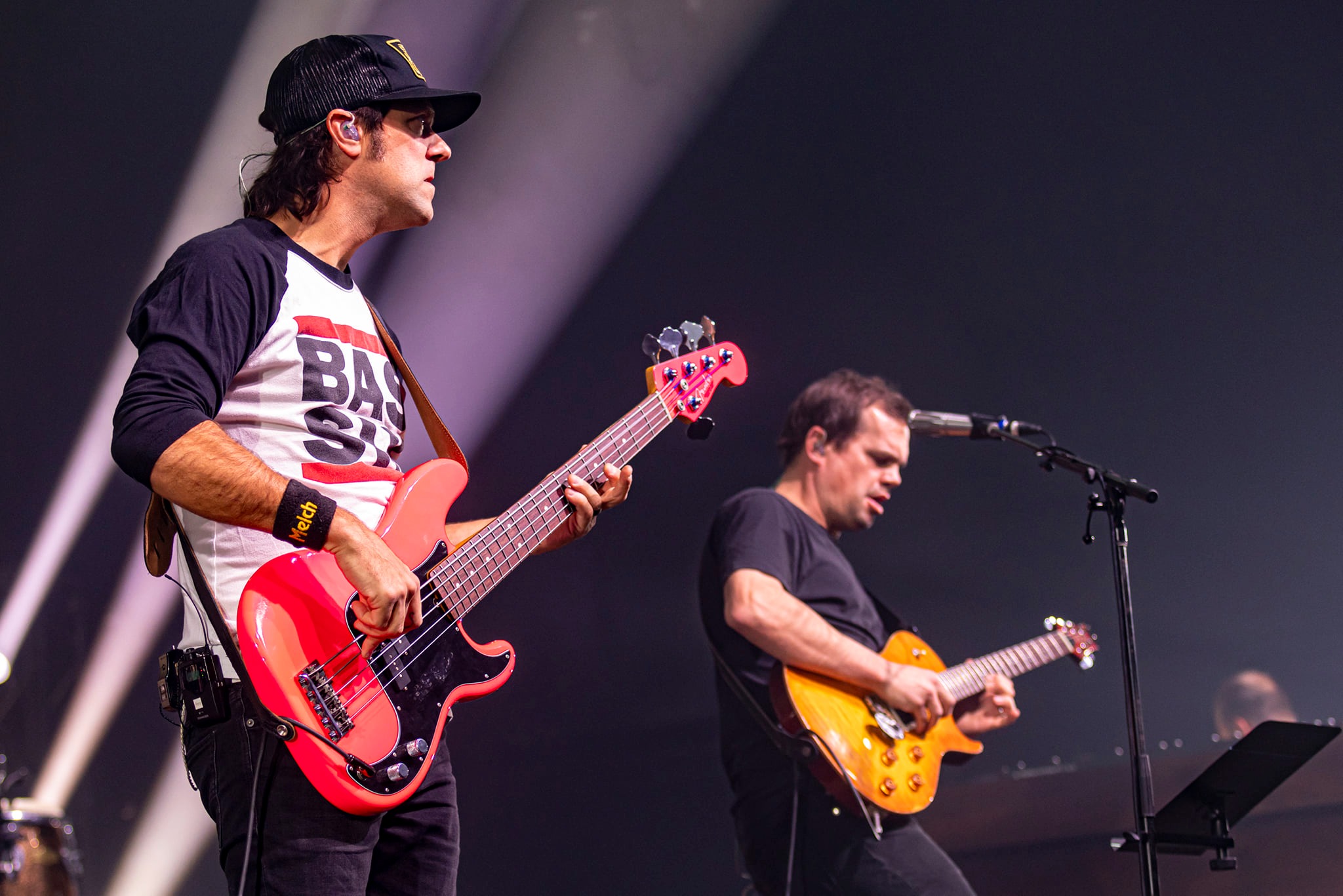 Umphrey's continues their tour into the weekend with a 2 night run at The Fillmore Detroit, followed by The House of Blues in Cleveland on Sunday. Cinninger was indeed back on tour, and we wish him and his family nothing but the best.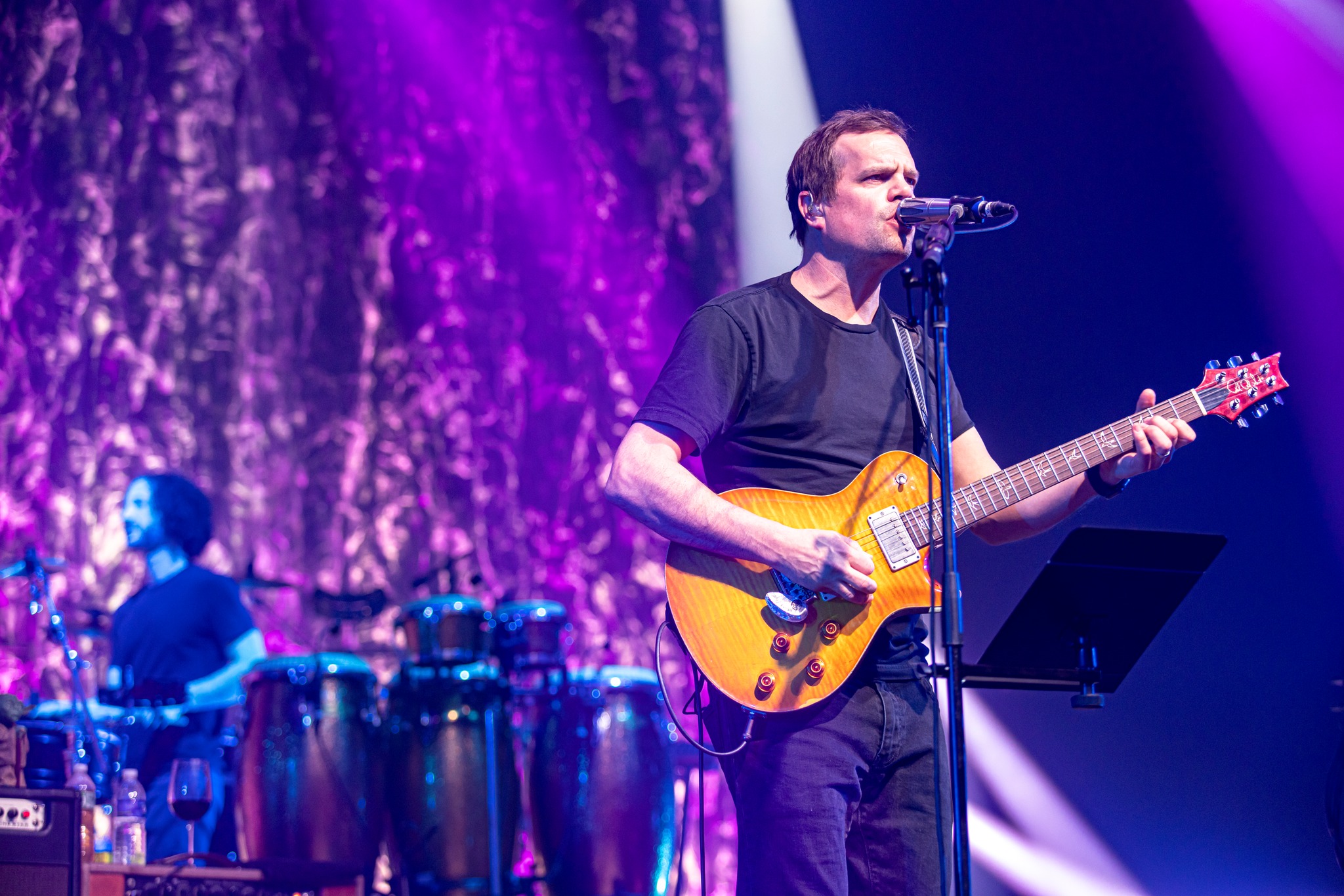 Check out more photos from the show.
Set 1
Der Bluten Kat > No Comment > Der Bluten Kat, 2x2, Kimble, Puppet String, Hajimemashite
Set 2
Slacker, A Go Go, Wappy Sprayberry > Front Porch , Weird Fishes/Arpeggi, August
Encore
Debra, In The Kitchen > Half Delayed > In The Kitchen