On November 15, four-piece rock fusion band TAUK released their first original song written in collaboration with Kanika Moore (of Doom Flamingo). The latest song, STFU, originates from an intense period of writing during the pandemic in which TAUK created as much new music as possible - twenty original compositions to be specific.  They shared the new music with Kanika Moore, who had been establishing herself as a powerful collaborator in various live sets during notable festivals. Of the collective creations they were able to produce, eight tracks evolved into original songs.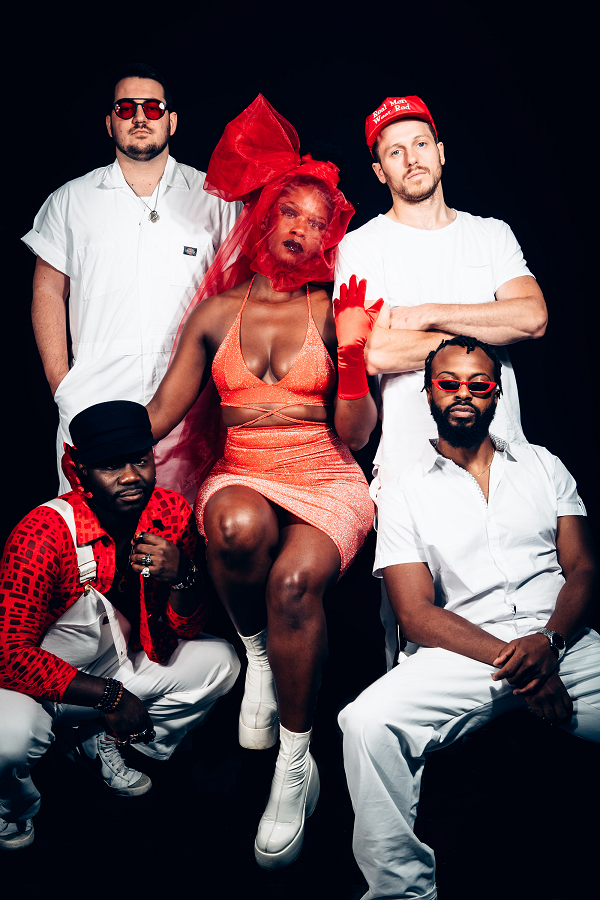 "STFU" stood out as the most accurate and appropriate meshing of both styles of music, making it an obvious choice for the first original single.
"The song is about wanting to control a powerful force that you don't necessarily have the means to control," Moore said as she described the literal explanation of the line "a child stomping over me". She was living in keyboardist Alric Carter's house at the time of recording. His 3-year-old child was always running and stomping above the room she was staying in, thus serving as the inspiration of the song.
While this song is the first original composition between the collaborating artists, they released a single last month that was the first glimpse fans received of the new TAUK-Moore combo. The song "Army of Me", which is a cover of one of Bjork's most iconic songs, was released ahead of the TAUK Moore Tour, which began on October 20 in Cleveland.
You can view the in-studio music video for "STFU" below.