Star Kitchen returned for another great show at the Brooklyn Bowl in Brooklyn, NY on April 22, 2023. Created by Marc Brownstein of the Disco Biscuits, this jazz meets jam rock quartet cooked up a tasty two sets of psychedelic funk that included rapper Matisyahu as a special guest.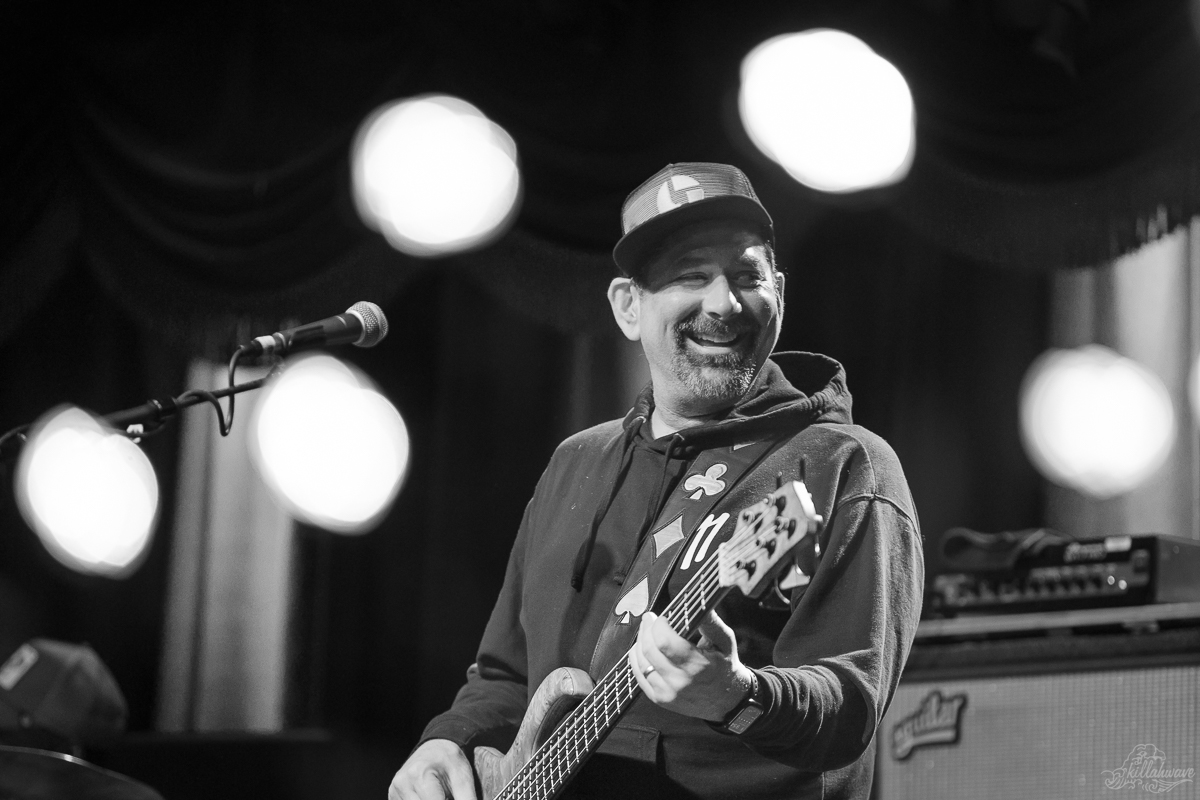 This Philadelphia, PA based squad included Brownstein on bass, Danny Mayer on guitar, Marlon Lewis on drums, and Rob Marscher on keys. They come together with their vast musical experiences to form a super group, and often have other guests in the mix.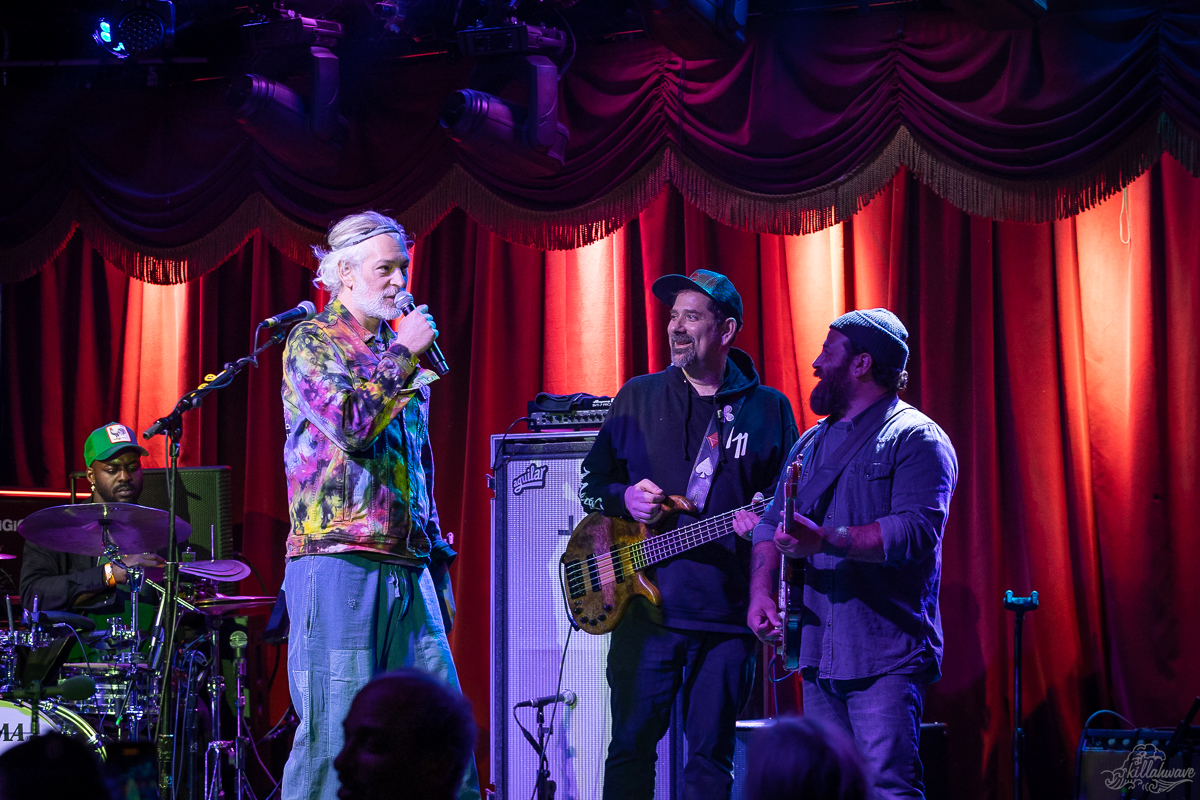 Tonight's show kicked off with "Punches" and healthy dose of blues guitar from Mayer. The band ushered the funk early starting with Kool and the Gang's "Let the Music Take Your Mind." Next up was Bob James' "Nautilus," which brought out the percussive side of Lewis. Brownstein executed this stand out bass line well, and led the EDM inspired jam like a rock star.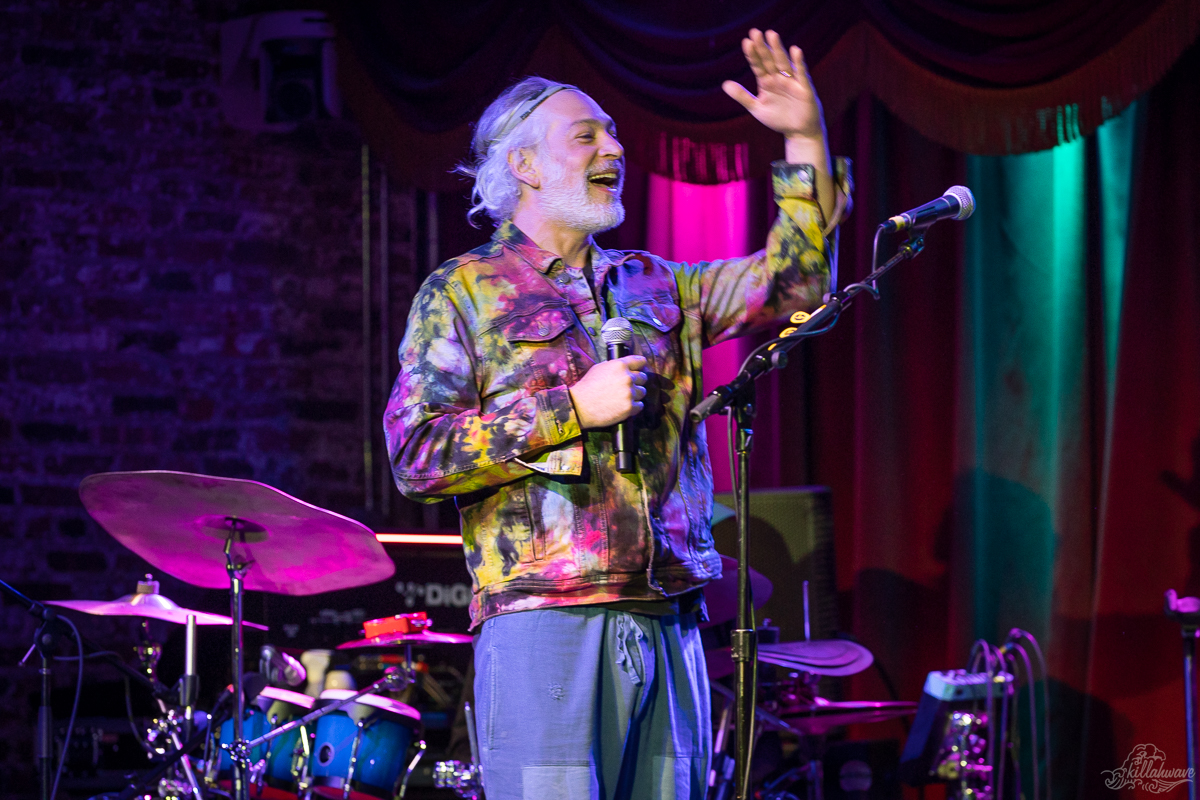 "Bubble Gum" by the Nth Creative, was up next, and started with mellow tempo that eventually saw a one two funky punch from Marscher and Brownstein. Marscher also layered in gospel vibes on the organ. The band continued into "Hot Pants Road" by James Brown, which enveloped the crowd in a thick, deep, chill funk. Mayer took over on guitar and showed his profound skills.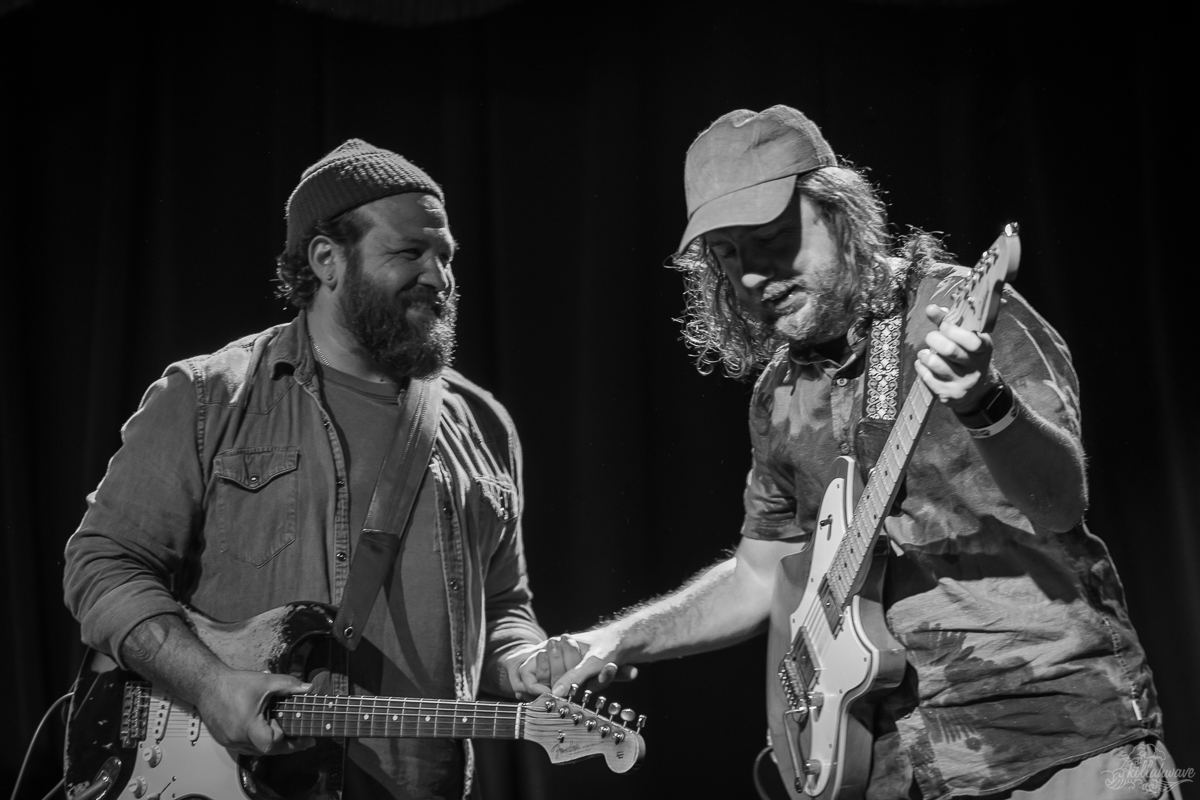 As the music flowed into "Do That Stuff" by Parliament,  Lewis announced that the crowd should get involved by singing "do that stuff" with the band, and sing they did. The first set wrapped up on a high note with "Entirely."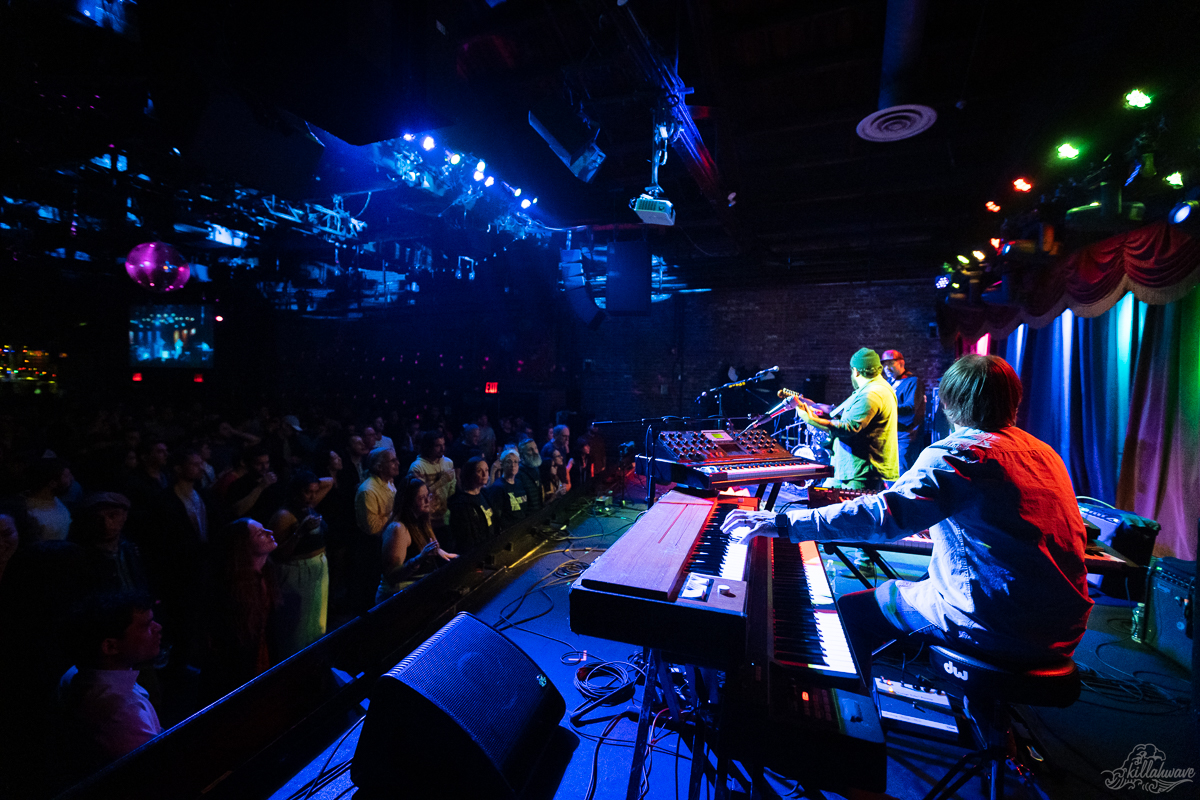 The band returned for round two, and began with Prince's "Kiss," which was sung by Lewis. A nice segue followed with Brownstein getting extra funky into "Demons." Guitarist Aaron Dugan joined the band on stage for the remainder of the set, starting with Grant Green's "Jan Jan," which evolved into an up-tempo, car race like funk. Upon the conclusion of "Jan Jan," rapper and reggae singer Matisyahu joined the band on stage and performed his tune "Ancient Lullaby."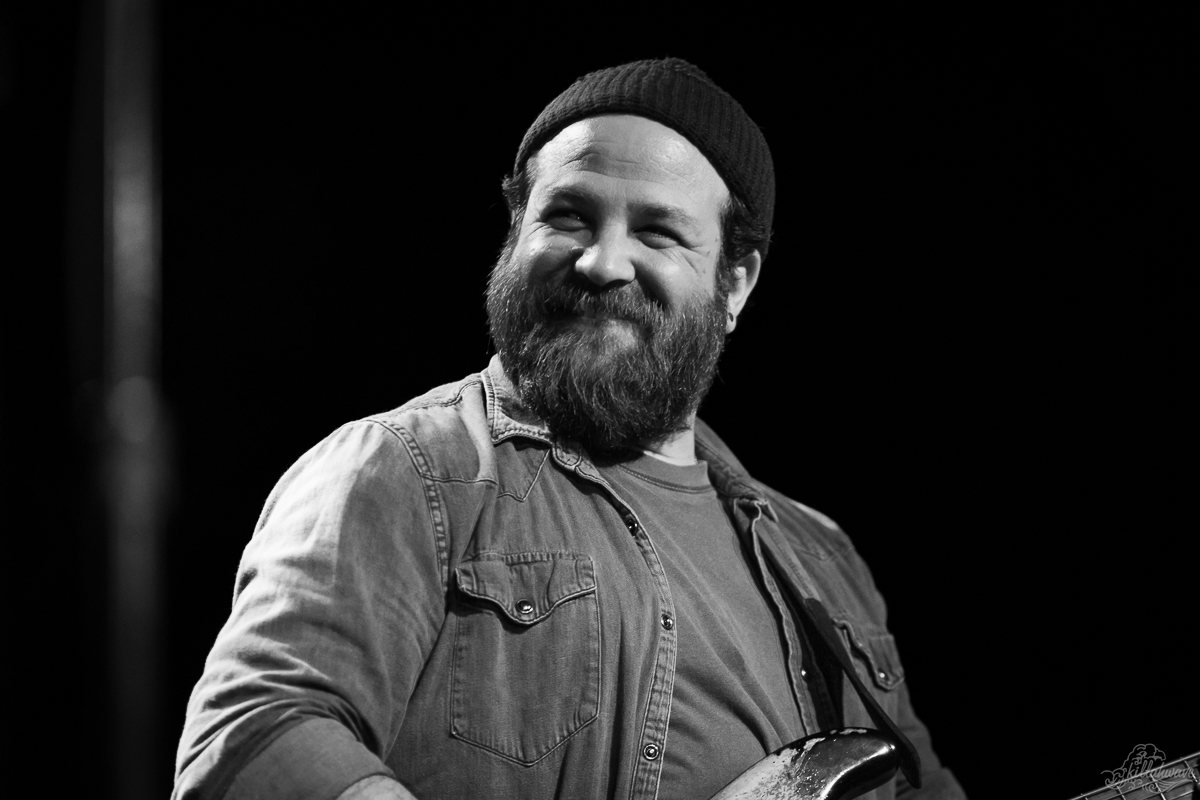 He was all smiles and thanked the crowd before diving into Bob Marley's "Rastaman Chant." The beat slowed down and rasta vibe heated up as Matisyahu had the crowd mesmerized with his vibrant vocals. This continued into "Crazy Baldhead" and "Running Away," which are deep from Marley's catalog. Mayer injected a sweet jam into "Running Away." "Lord Raise Me Up" followed, and brought a trancey dubstep feel with this Matisyahu original tune. Matisyahu beatboxed to open the next tune, "One Day," which included a nice melody from the band. This fiery set ended with Marley's "No Woman No Cry," as the entire audience sang these memorable lyrics together. The band returned with Dugan for one final dose of funk with Cashmere's "Do It Any Way You Wanna."
Check out more photos from the show!
Star Kitchen
Set One: Punches, Let The Music Take Your Mind1, Nautilus2 > Bubble Gum3 > Hot Pants Road4 > Do That Stuff5, Entirely
Set Two: Kiss6 > Demons, Jan Jan7 *, Ancient Lullaby8 *@ > Rastaman Chant9 *@ > Crazy Baldhead9 *@ > Running Away9 *@ > Lord Raise Me Up8 *@, One Day8 *@ > No Woman, No Cry9 *@
Encore: Do It Any Way You Wanna+ *
Notes:
1. Kool and the Gang
2. Bob James
3. The Nth Creation
4. James Brown
5. Parliament
6. Prince
7. Grant Green
8. Matisyahu
9. Bob Marley
+ Cashmere
* w/ Aaron Dugan - Guitar
@ w/ Matisyahu - Vocals