Memorial Day weekend always produces a number of different and distinct music festivals across the country, however one Midwest festival in particular has proved for countless years that they know how to throw a unique concert experience complete with a diverse music selection, an enthusiastic and experienced crowd, and a little help from the weather gods. This year's annual Summer Camp Music Festival was one for the ages, providing fans with an unforgettable experience that won't be outdone anytime soon.
Thursday pre-party shined bright upon the faces of thousands of eager fans, many of which had traveled across the country to get to the festival. People gathered around the entrance in the early hours of the morning at Three Sisters Park in Chillicothe, Illinois, waiting to claim their own personal territory for the weekend journey ahead. The excitement was building faster than the entrance line, and by noon hundreds of tents were being constructed around the spacious park. Colorful canopies covered the camping grounds and brightened the pathways to and from the stages. The music began almost right away, with Minneapolis's own Headband jam started things off right on the Camping stage, bringing a variety of funk-flavored music to the floods of guests still arriving that afternoon. Their set featured a number of originals and concluded with a cover of STS9's "Rent," which was executed flawlessly. Fans continued to roll into Summer Camp all throughout the day, and although the forest seemed to be the most popular area to camp, there were still plenty of spots available well into the night. Thursday evening shaped up into a fun little preview of the weekend to come, with acts like Family Groove Company and Cosby Sweater throwing down the first of multiple sets scheduled for the weekend. Joel Cummins of Umphrey's McGee joined the boys of Cosby Sweater on stage for a dance heavy set filled with heavy hitting drumbeats provided by Jeff Peterson and sweeping synthesizers courtesy of Cummins himself. Up-and-coming jam rockers Twiddle took the sunrise down at the campfire stage, cooking up the perfect mixture of funk for the newly arrived guests. Jason Hann and Michael Travis headlined the Red Barn Thursday night, with EOTO throwing an interesting and wild show that went from 2:30-4:00 a.m.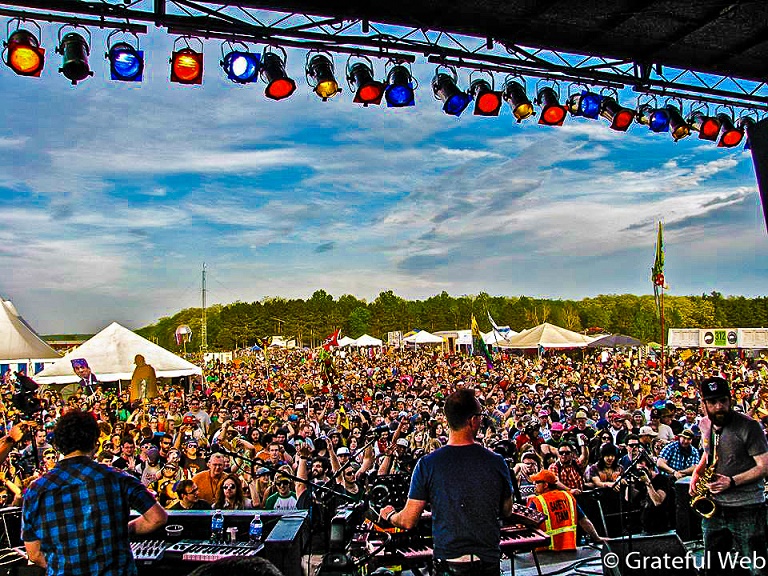 The weather continued to bless Summer Camp with its presence, a trend that would prove to be common throughout the weekend, and Friday afternoon arrived at a perfect 80 degrees. Groundation opened up the main stage festivities with a captivating performance on the Sunshine stage, showing off their jazzy styles and eclectic sounds. Following Groundation, the first headlining act of the weekend moe. took over the Starshine Stage for the first of their four performances. The band has headlined Summer Camp for the past 11 years, and wasted absolutely no time getting the party started with a massive 18-minute "Timmy Tucker," to open the set, a number of new songs off their latest album "No Guts, No Glory," and a enthusiastic "Captain America" encore to finalize the set. Moe. drew by far the biggest crowd of the weekend, however it was just a taste of what was to come. Following moe. was California-based reggae rock band Slightly Stoopid, who has consistently pushed the boundaries of their respected genre with their seemingly endless tour schedule and eclectic blend of roots, reggae, punk, hip-hop, and funk. Their performance on Friday night at Summer Camp lived up to their highly renounced reputation, with musicians such as Karl Denson and Don Carlos accompanying the band for a stellar performance on the Sunshine Stage.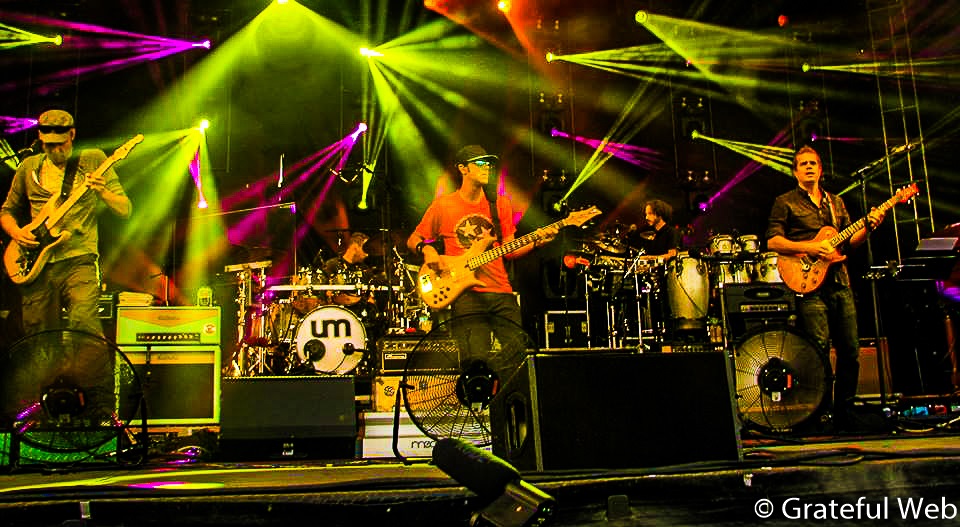 The highlight of Friday night however, was undoubtedly the one and only progressive rock gods Umphrey's McGee. Opening their set with the title track off their newest album "Similar Skin," Umphrey's McGee guitarists Brendan Bayliss and Jake Cinninger traded off electrifying solos, fusing together an hour and a half set that took the festival to the next level. Ryan Stasik's grooving basslines satisfied the crowd into a funkadelic craze that glided smoothly into the deep hours of the night. Saxophonist Bill Evans joined the boys onstage for a laidback cover of Funkadelic's "Hit it and Quit It," which proved to be one of the many highlights of the action packed weekend. Evans's sax layered perfectly over the tones of Umphrey's McGee and really added a new and exciting element to the already complex band. Other highlights of the first Umphrey's set included a massive electo-rock segue of "Wappy Sprayberry>1348>In The Kitchen," and extended jams in both "Hurt Bird Bath," and "Higgins." Truthfully, the Friday night Umphrey's McGee show at Summer Camp 2014 was something to behold, something holy that that should be re-listened over and over again in years to come.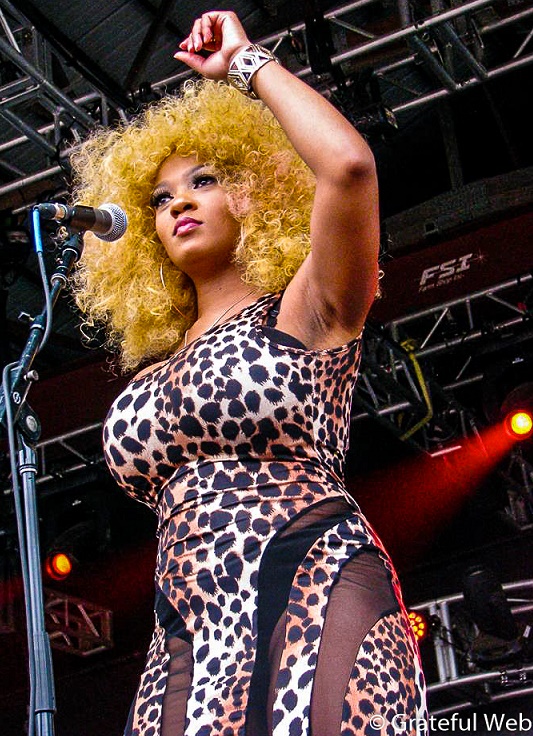 Saturday, like every other day at Summer Camp, was absolutely stunning. The sun was particularly hot in the morning, and many campers could be seen stumbling out of their tent with that confused, sweaty look upon their faces. Afternoon shows included a standout picking performance by Greensky Bluegrass, who Allie Kral (formaly of Cornmeal) on stage for a few thunderous tracks. Greensky has become a bluegrass powerhouse in the last few years, and their Summer Camp 2014 performance reflected that reputation. Pounding strings, flowing whiskey, and a distinct Dobro tone set these pickers apart from any bluegrass band on the scene. Following Greensky was the one and only Keller Williams, who played a particularly grooving set with his funk band More Than a Little. Keller was dressed in a full tuxedo and no shoes, typical Keller fashion. After a few covers, including Talking Heads "Once in a Lifetime," Minneapolis reggae artist Jon Wayne joined Keller Williams and More Than a Little on stage for a beautiful rendition of "Positive Reggae," much to the enjoyment of the fans. As Keller wrapped up over on the main stage, Kansas City's own The Floozies began their set on the Starshine Stage. Now if you haven't heard of the Floozies yet, these guys are doing electronic music the right way. Producer/guitarist Matt Hill and his brother, drummer Mark Hill have been combining forces to create psychedelic space beats since January of 2008, and the two have watched their career's blossom with the up rise of electronic music and an increase for demand in instruments. The Floozies undoubtedly brought out one of the craziest crowds of the entire weekend, busting through unreleased tracks as well as plenty of jams off  "Tell Your Mother," their latest album release which is available for free on their website.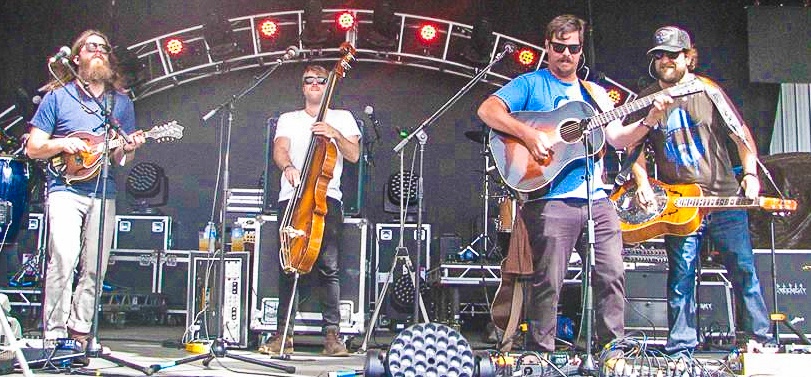 Saturday Night's highlights included an incredible sunset performance by jamtronica act Lotus, as well as moe. + Umphrey's McGee doing what they do best together as one during "Tailspin." The two bands simultaneously switched positions unannounced, and you could see the realization come over the crowd as one by one the bands rotated members. Both moe. and Umphrey's meshed well with each other, it was easy to miss the switch. After the rotation, Umphrey's continued their destruction on stage with a 16 minute "Ocean Billy," and a "Nothing too Fancy" encore that tore the roof of the place. moe.'s hightlights included a massive "Opium" jam that featured saxophonist Bill Evans, and an 18-minute "Plane Crash" to open up the second set.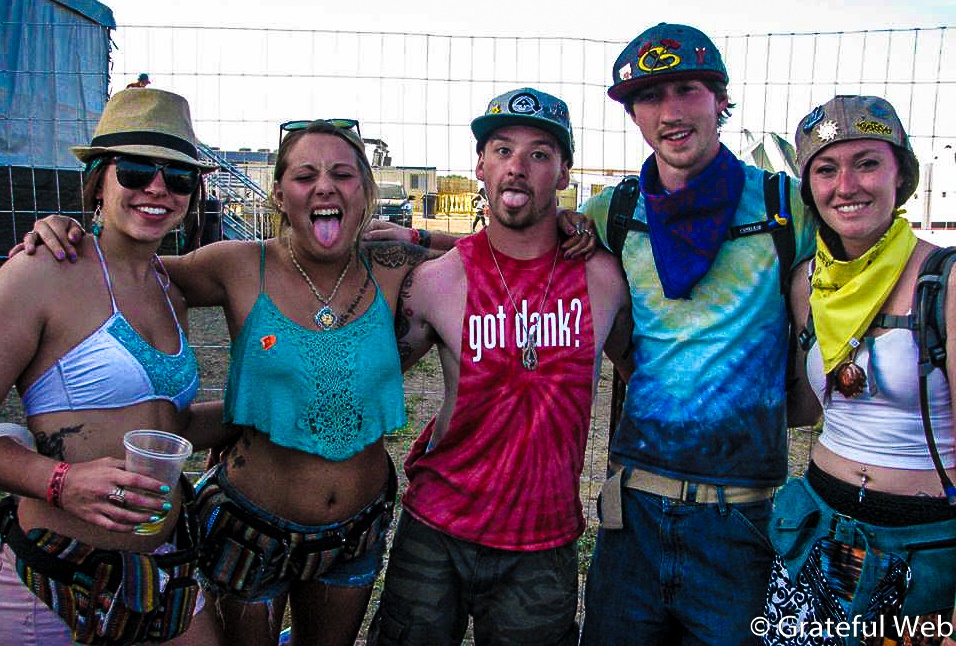 The final day of Summer Camp Music Festival featured arguably the most action packed line up of the weekend, with bands like Yonder Mountain String Band, The Wood Brothers, Zac Brown Band and Lettuce all playing within minutes of each other. The Zac Brown Band brought Jake Cinninger of Umphrey's McGee for a terrific cover of Pink Floyd's "Comfortable Numb." Phish frontman Trey Anastasio and his band played two incredible sets that featured a stellar cover of The Gorillaz "Clint Eastwood," in which Trey repeated the phrase, "milkman, chainsaw," referring to his keyboardist Ray Paczkowski and trombonist Natalie Cressman. Anastasio also played a few Phish tunes such as "Gotta Jibboo," "First Tube," and "Alaska," that all featured crafty guitar work by the Phish frontman. The night concluded with a heavy Bassnectar set, a funk driven show by the electronic duo Gramatik, and a particularly interesting moe. set in which Zac Brown sat in for a cover of The Band's "The Weight." It was the perfect night end to the night for what was already an incredible weekend of live music.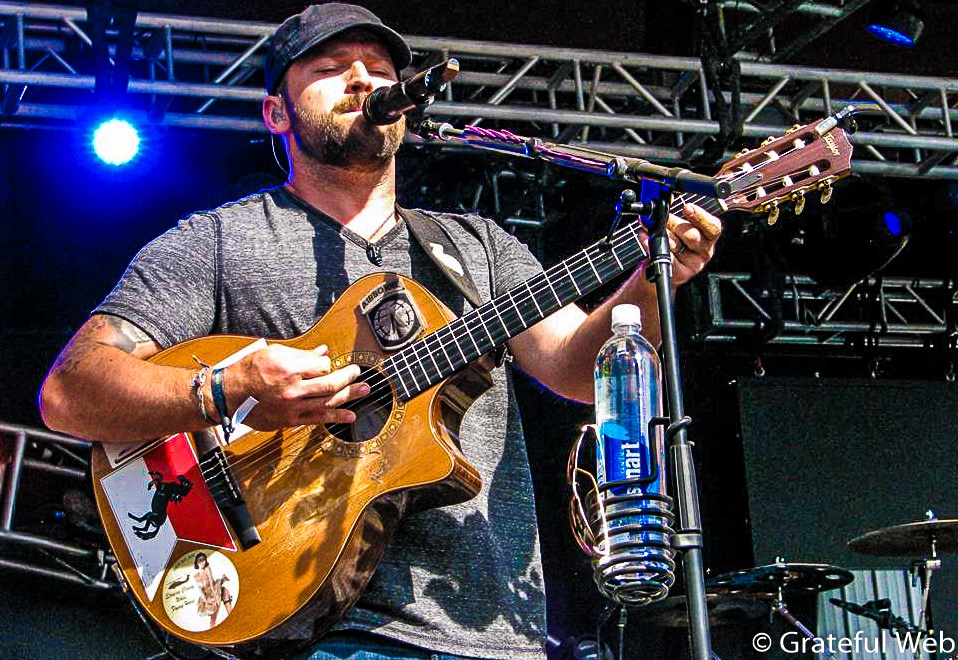 Fans emptied the lots early Monday morning, many of them still grinning from the events that had taken place the night before. Summer Camp undoubtedly delivered one of the most satisfying festival experiences offered today, and their fans reflect that image. Offering everything from Bluegrass and Rock n' Roll, to hip-hop and electronic music, Summer Camp has made a name for themselves as one of the premier festivals in the scene today.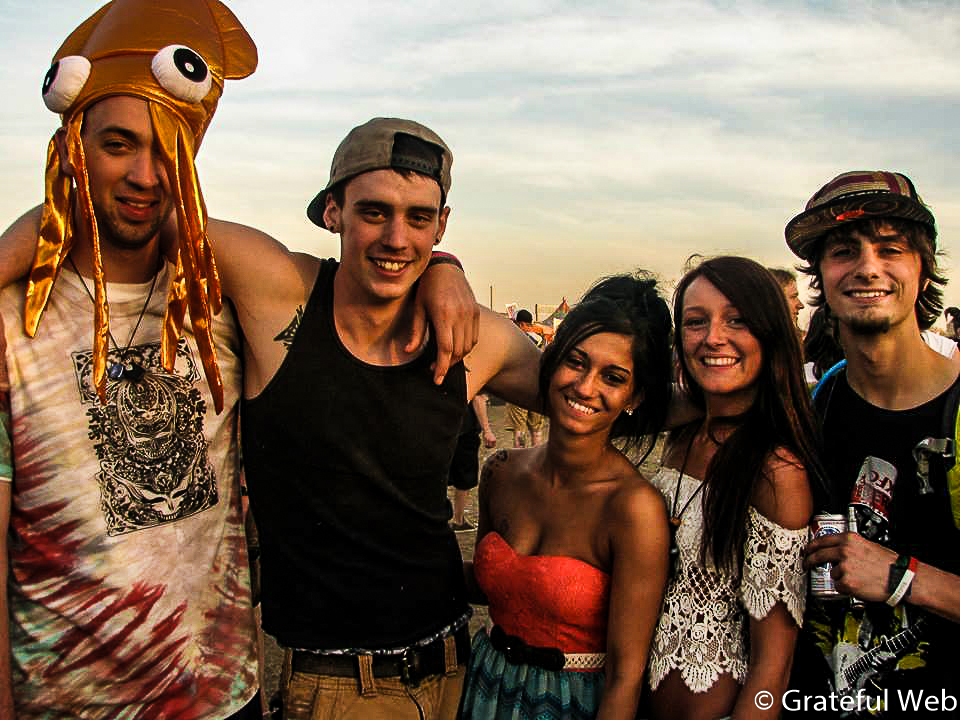 Check out more photos from Summer Camp 2014.