As Summerfest 2023 marked its 55th anniversary, the shores of Lake Michigan at Milwaukee, WI, vibrated with a magnitude of musical delight. The first weekend, which wrapped up on June 24, unfolded a glorious mosaic of soundscapes, leaving the audience buzzing with palpable anticipation for the following weeks. Artists from an array of genres graced the 12 stages across the 75-acre festival grounds, with performances from the likes of Buddy Guy, Marcus King, The Wailers, James Taylor, The Avett Bros, Elvis Costello, Sheryl Crow, and many more painting the start of the festival in vibrant colors of rhythm and melody.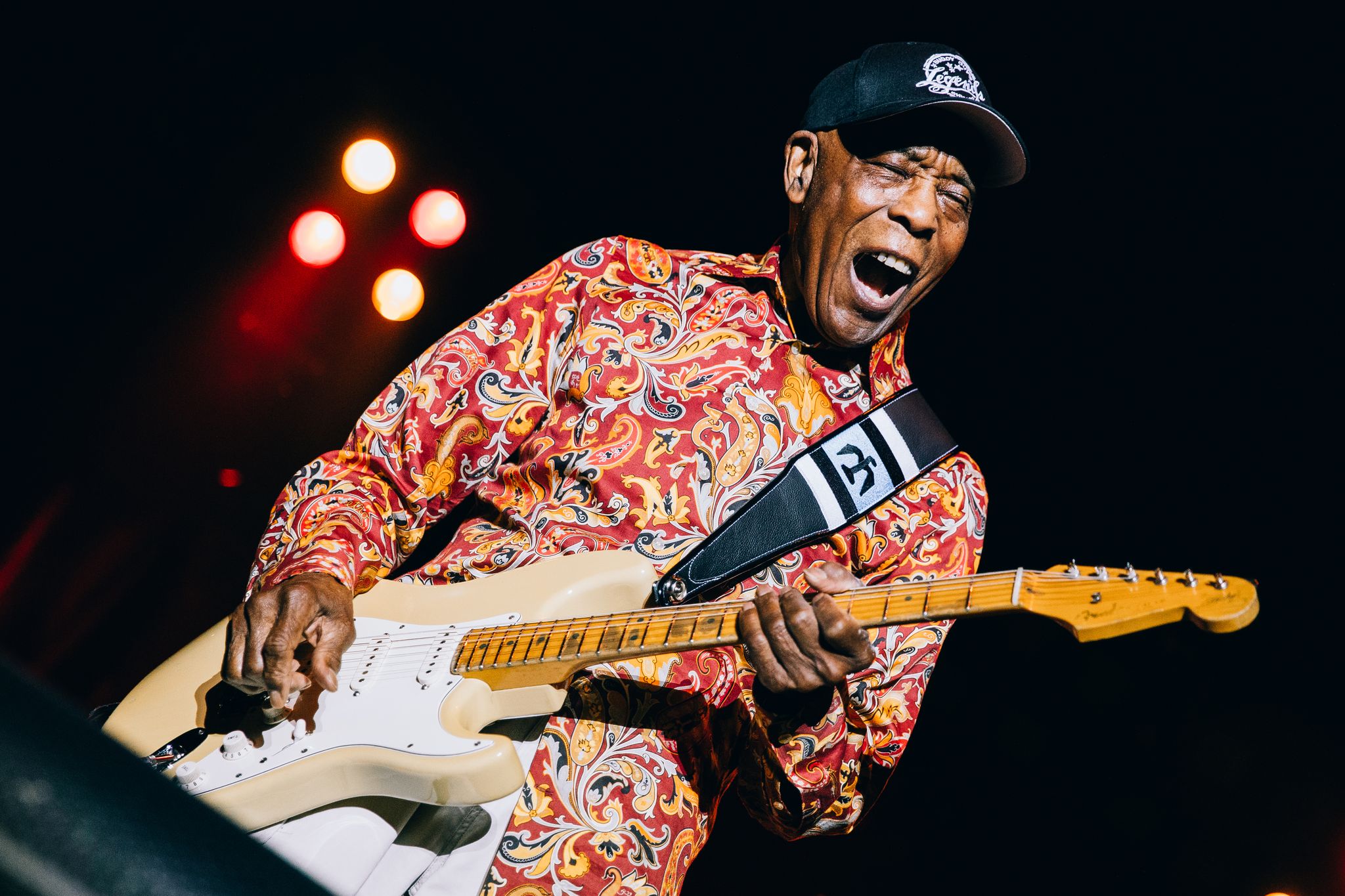 Blues legend Buddy Guy was in top form at Summerfest, delivering a performance that felt like a masterclass in the history of the genre. At 86, his stage presence remained as electrifying as ever, his voice carrying the weight of decades of blues storytelling. Guy's guitar work, a dazzling blend of traditional blues and rock influences, reverberated through the crowd, captivating old fans and new listeners alike.
Meanwhile, the powerful Elle King brought her unique brand of pop-rock blues to the festival, serenading her fans with her heartening vocals and hearty tunes. From her classic "Ex's and Oh's" to the latest hits, Elle was a force of nature that stormed the Summerfest stage.
Zac Brown Band's infectious energy was a resonating call to the roots of country music. Their harmonious blend of Southern rock, bluegrass, and country effortlessly fused into a foot-stomping good time, that had the crowd swaying under the stars.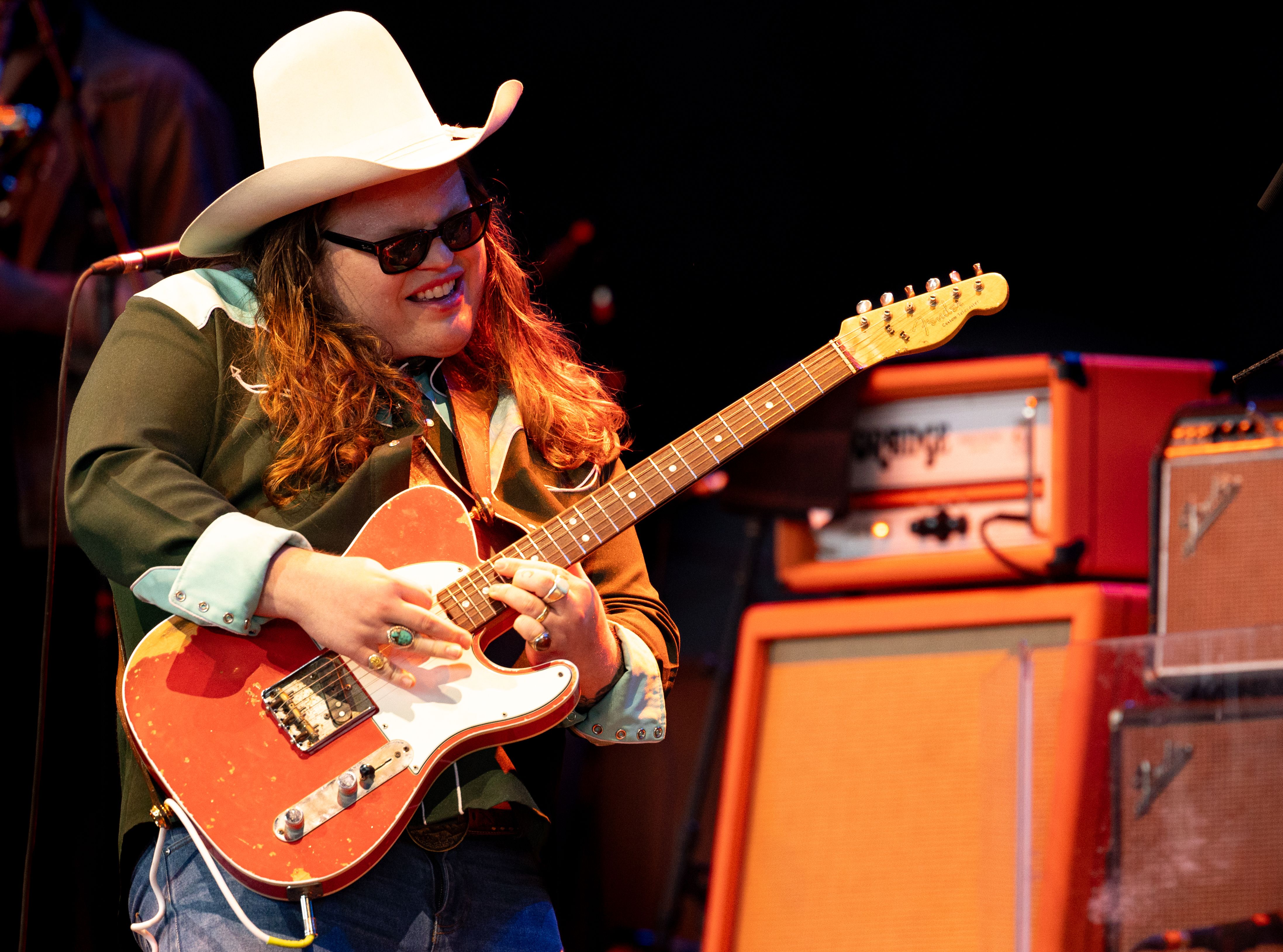 Marcus King served up a delicious blend of rock and soul, while The Avett Brothers stole the show with their folk-rock charm. Breland's innovative blend of country and hip-hop was a refreshing performance, marking the genre-blending trend of the new era.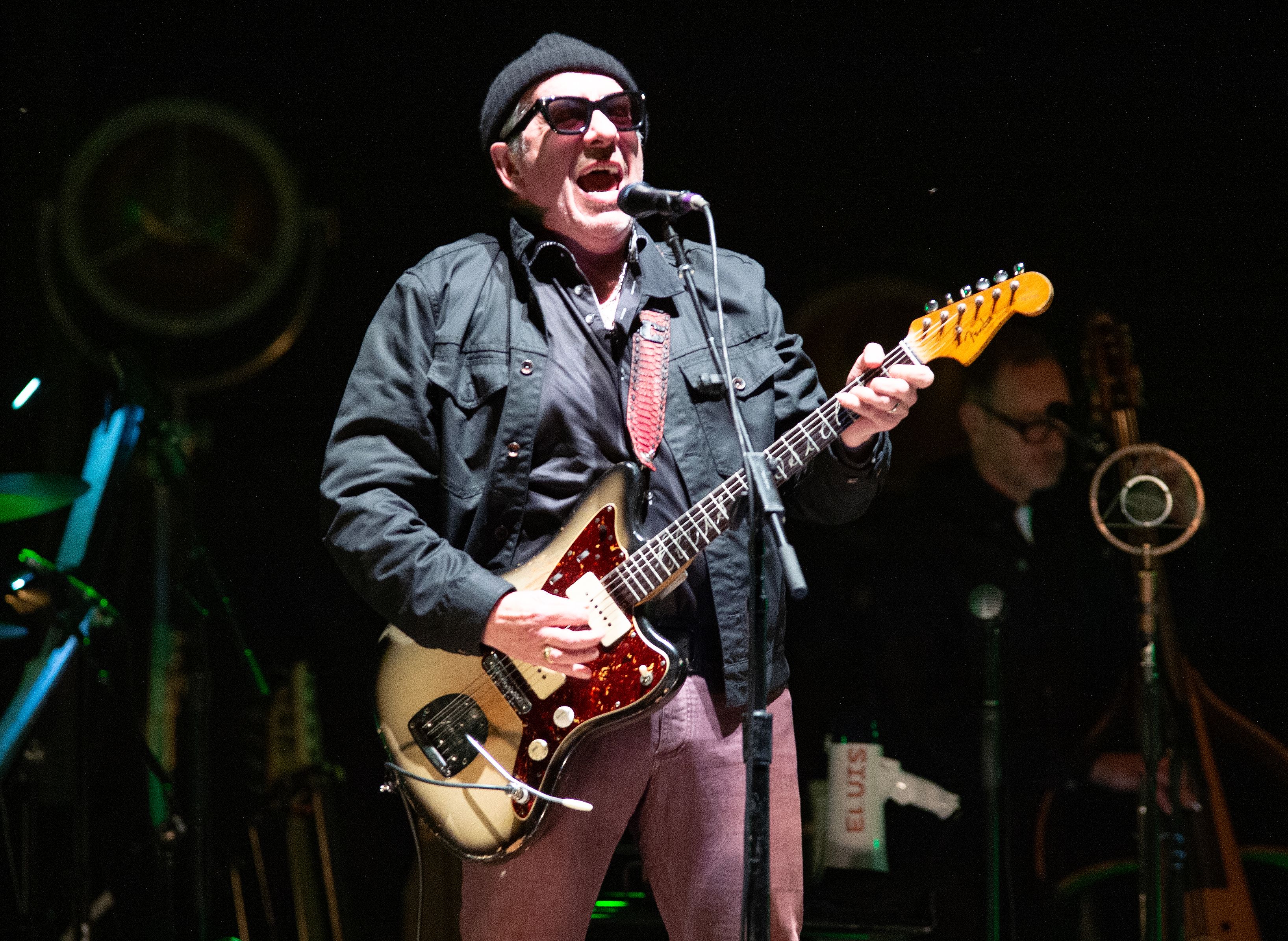 On the pop front, Sofi Tukker, Bleachers, and Tegan and Sara showcased their electronic pop prowess, while Paris Paloma served up an intoxicating mix of dreamy alt-pop. Fitz and the Tantrums were the life of the party, while timeless performers like James Taylor, Sheryl Crow, and Elvis Costello delivered nostalgic performances that transported listeners back in time.
Sheryl Crow's performance at Summerfest was an electrifying musical journey that showcased her dynamic range. She kicked off her set with the uplifting "A Change Would Do You Good," followed by the crowd favorites "If It Makes You Happy" and "All I Wanna Do," each met with thunderous sing-alongs. The audience relished her rendition of Cat Stevens' "The First Cut Is the Deepest," while her soulful performances of "My Favorite Mistake," "Real Gone," and "Strong Enough" showcased her profound storytelling abilities. Crow concluded her set with the high-octane "Steve McQueen," leaving the audience on an exhilarating high note, a testament to her enduring appeal and the timeless resonance of her music.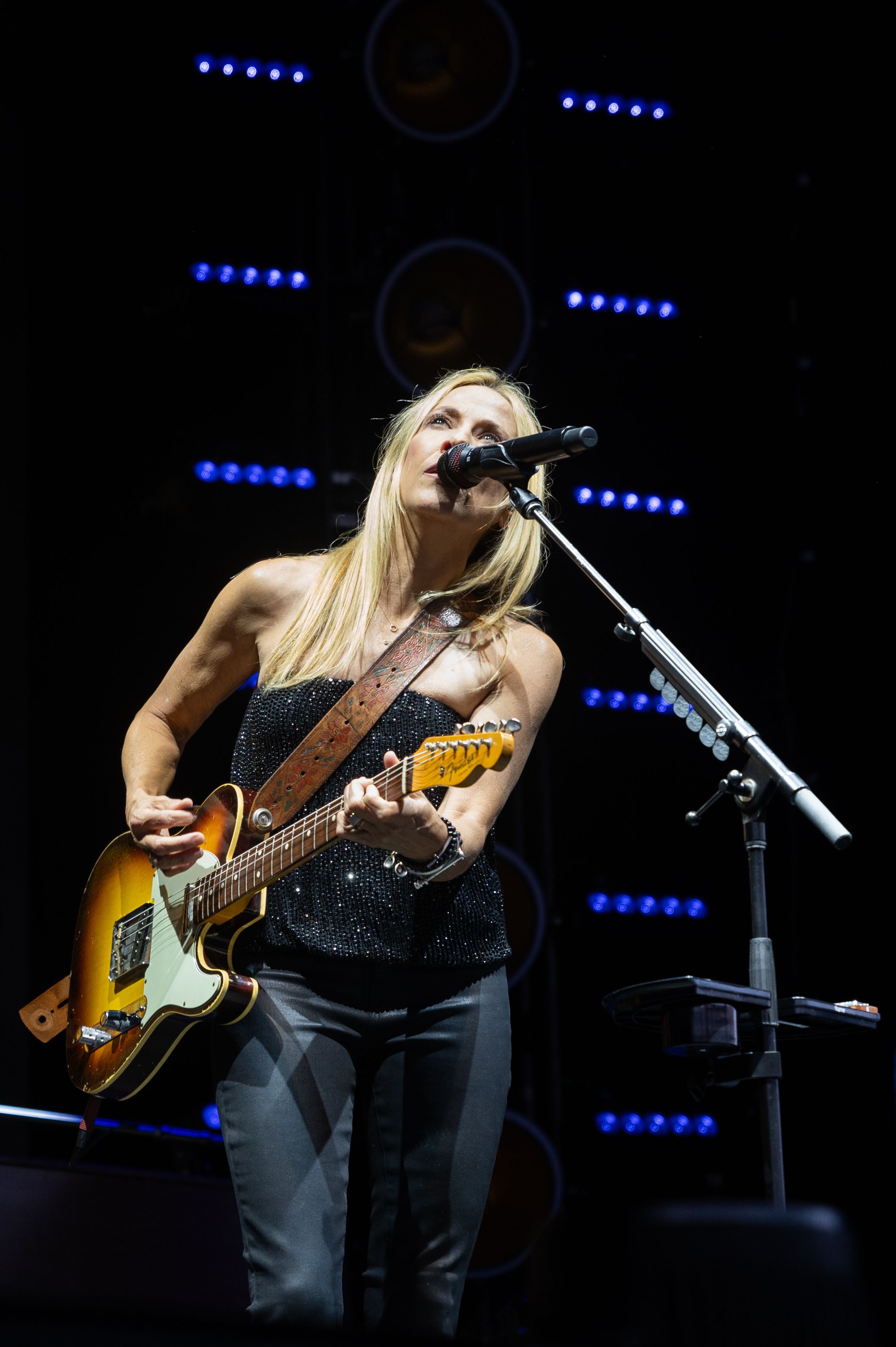 Adding a unique cultural flair, Santa Fe Klan brought their Mexican hip-hop essence to the festival, striking a chord with a broad audience. Country singer Brett Eldredge capped off the weekend with a heartfelt performance that sent out the first weekend on a high note.
In a festival pulsating with contemporary beats, the soothing, timeless voice of James Taylor offered a welcome oasis of nostalgia at Summerfest. With a career spanning over half a century, Taylor's performance was a gentle voyage through his rich discography, each song a brushstroke in the broad canvas of his storied career. As he strummed the opening chords to classics like "Sweet Baby James" and "Something in the Way She Moves," the audience was transported back to the halcyon days of folk-rock, each lyric sparking a memory or emotion. The raw, unadorned authenticity of his voice, the subtle brilliance of his guitar work, and his intimate storytelling connected with the audience on a profoundly personal level. Despite the passage of years, James Taylor's music remains as relevant and heartfelt as ever, and his performance at Summerfest 2023 was a testament to his enduring appeal.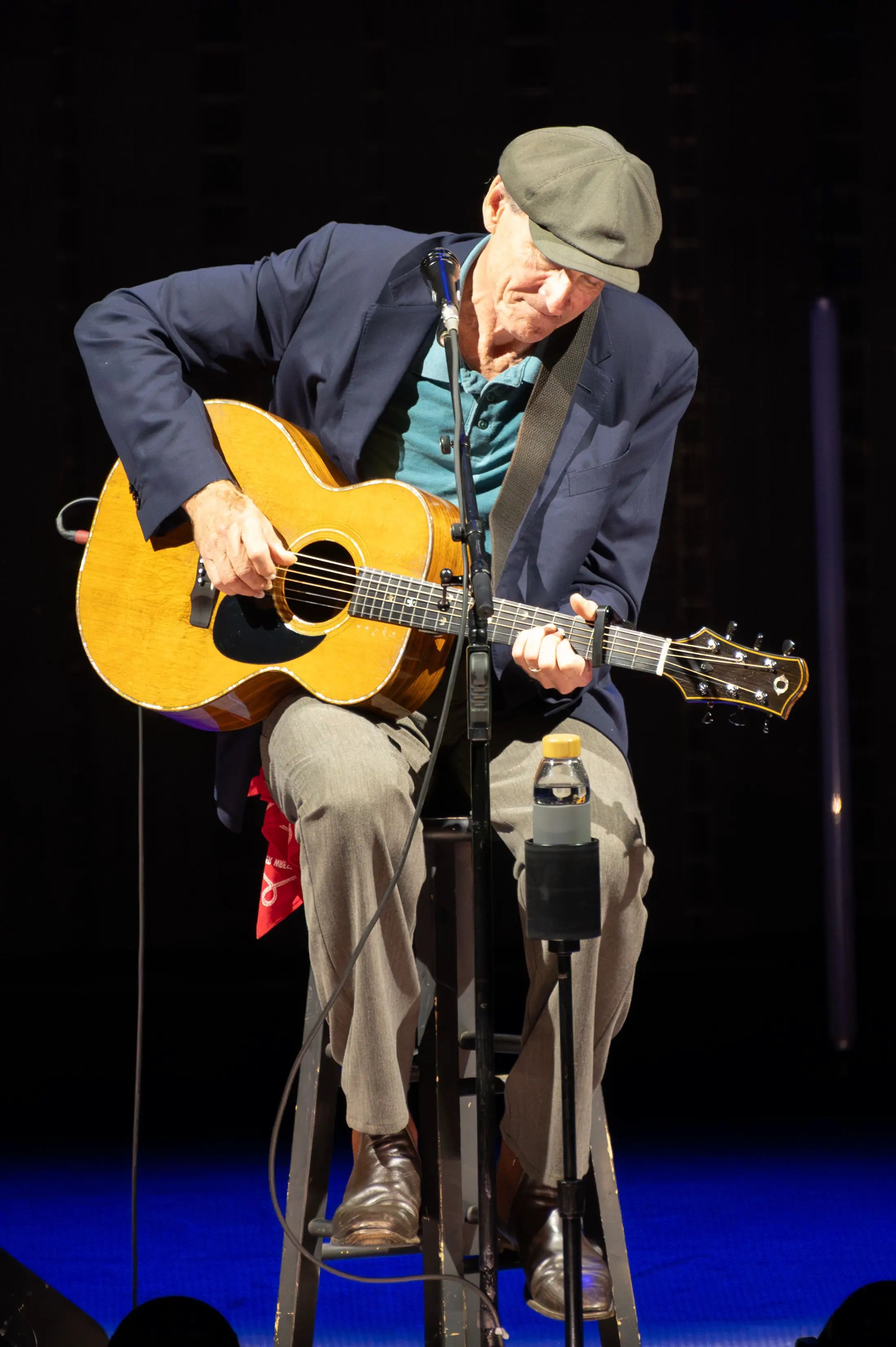 This first weekend served as a testament to Summerfest's impressive ability to bring together diverse talents. The festival's affordability also meant that it wasn't just the stars on stage who came from various walks of life; the audience, too, represented an incredible array of music lovers. With the bar set high, fans are eagerly awaiting the forthcoming acts of Dave Matthews Band, ODESZA, Zach Bryan, Imagine Dragons and more.
Produced by the nonprofit organization Milwaukee World Festival, Inc., Summerfest continues to hold its place as a premier national music festival, with its independent spirit clearly shining through. With hundreds of performances spread over three weekends, Summerfest 2023 has only just begun to play its symphony. For those who haven't yet experienced this marvel, there are two more weekends packed with music and magic waiting for you on the banks of Lake Michigan.