With the addition of the Bay Area's wildly popular indie-folk/Americana trio the T Sisters, Sonoma County Farm Trails announces the final lineup for its Gravenstein Apple Fair Benefit Concert on August 14 in Sebastopol's Ragle Ranch Regional Park. Distinguished by close harmonies, catchy melodies and potent lyricism, the sisters have supported such acts as The Indigo Girls and Todd Rundgren and have appeared at Outside Lands, Hardly Strictly Bluegrass and on Garrison Keillor's A Prairie Home Companion.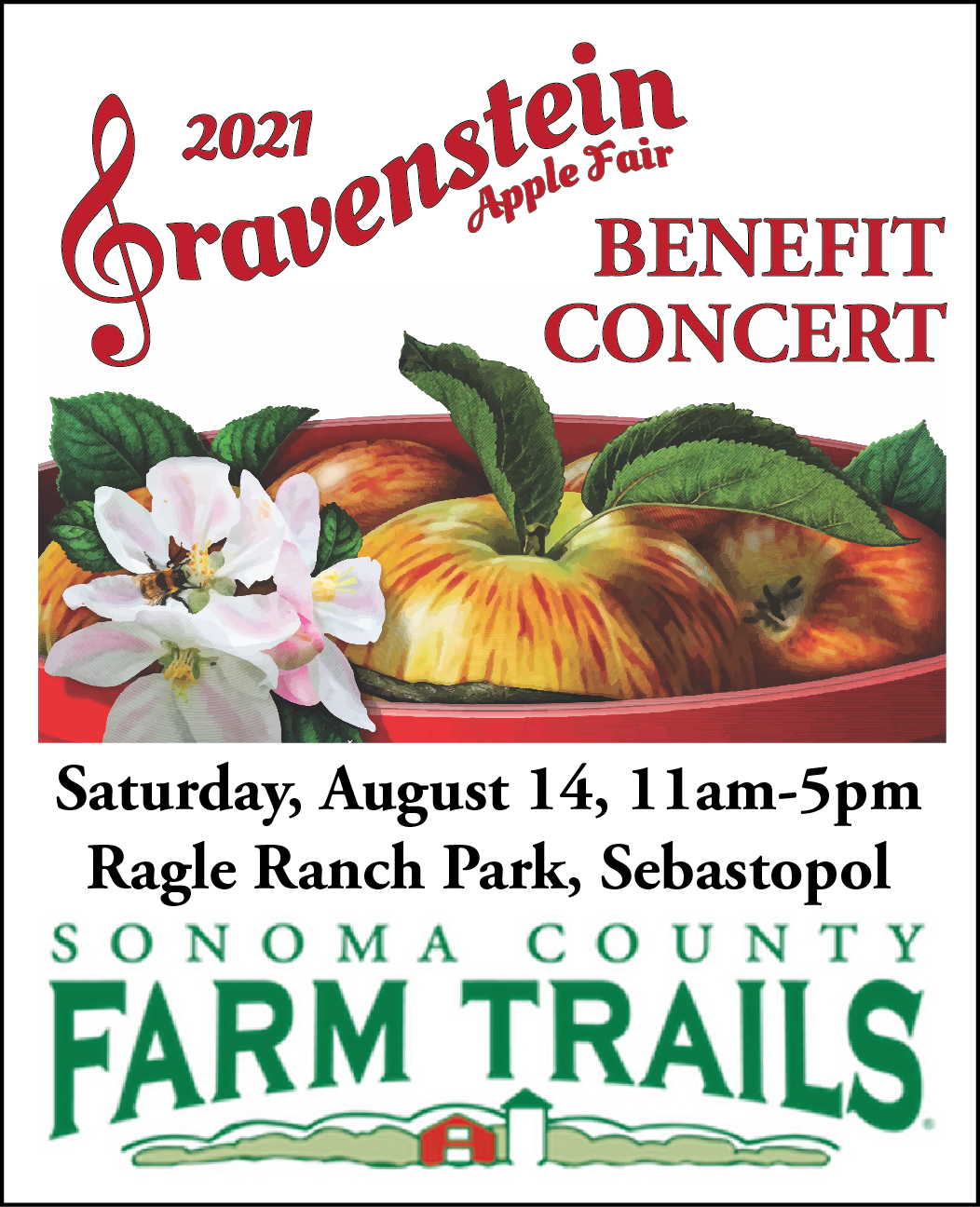 Opening acts for the day-long musical extravaganza include the Whiskey Family Band-- members of Poor Man's Whiskey which regularly plays to crowds in the Bay Area's largest venues and has been described as "a cornucopia of thumping bluegrass, high flying rock and roll, strutting disco and twangy country grit served up hot with a glass of comedy to cleanse the palate in between courses."  Special guests Josh Brough (co-founder and songwriter for Poor Man's Whiskey) and Alison Harris will join PMW co-founder and songwriter Jason Beard.  Rounding out the musical roster are Beau Beau Trio (featuring members of the California Honeydrops), SoloRio with a special appearance by Congressman Jared Huffman and surprise musical guests, and local favorite Burnside.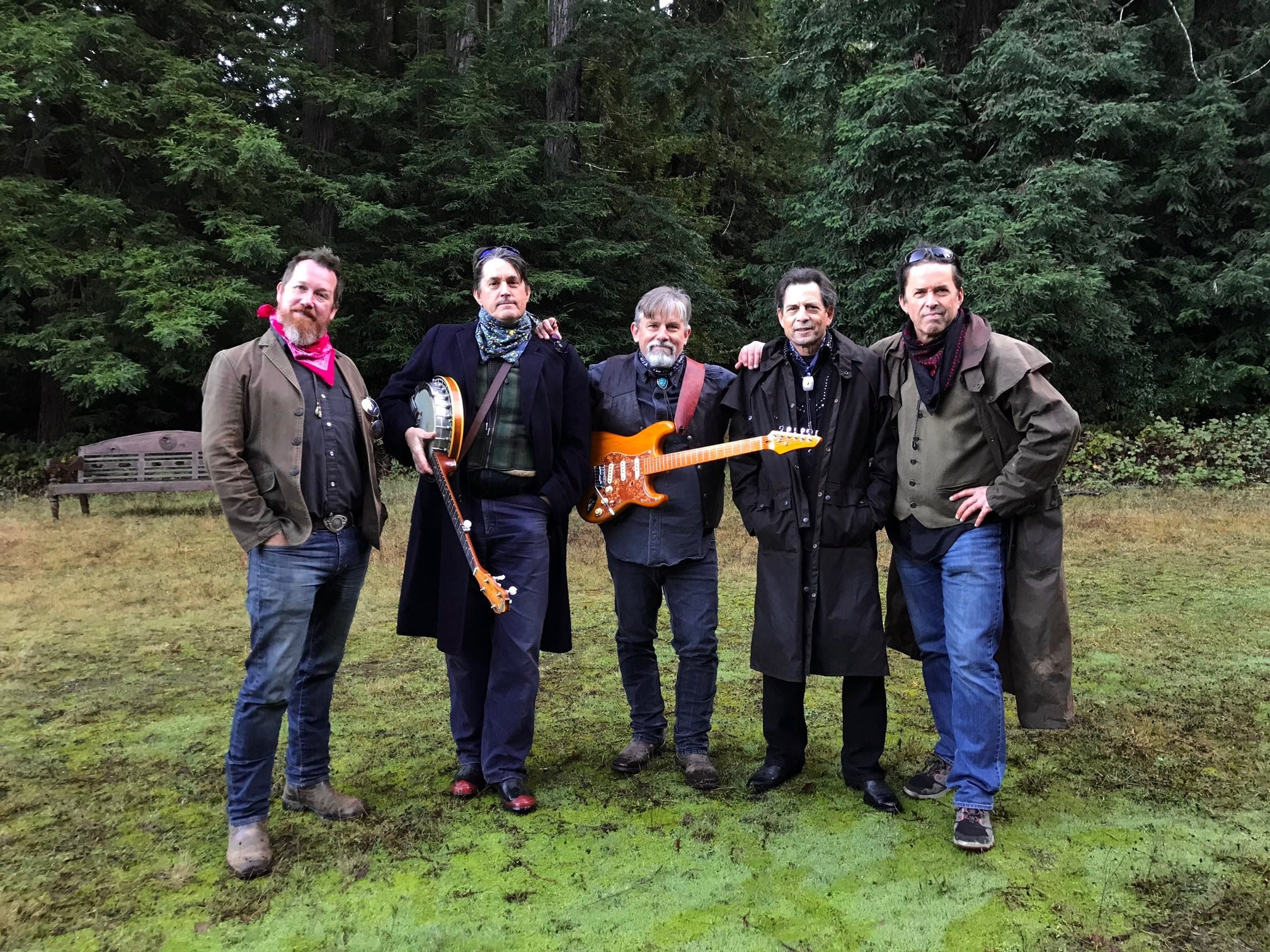 Because the uncertainty of holding large gatherings prevented Sonoma County Farm Trails from planning its annual event for the second year, the organization is presenting a more intimate, reservations-only outdoor concert to capture some of the spirit of the Gravenstein Apple Fair and raise funds to bring the fair back in 2022 and support Farm Trails' "farms forever" mission.
 
"Stellar music has always been one of the hallmarks of the Gravenstein Apple Fair and something that our guests look forward to," says Sonoma County Farm Trails Executive Director Carmen Snyder. "We're so grateful to these amazing artists for coming together to create a truly memorable experience in the beautiful setting of Ragle Park's centuries-old oak grove and help us make it possible to bring the fair back next year for everyone to enjoy."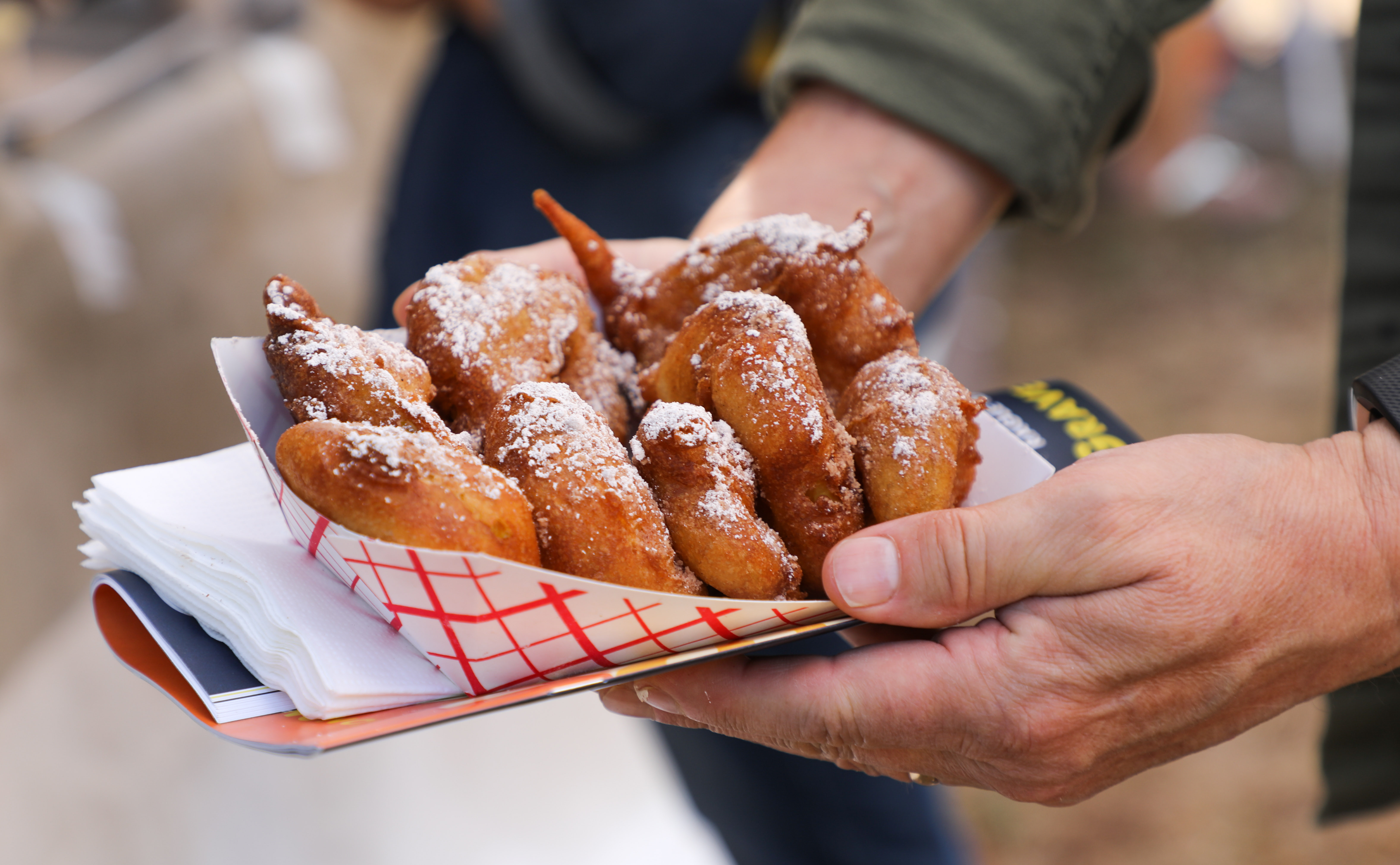 Great music isn't all there is on the menu. Guests will also enjoy fresh-from-the-farm food and beverages from top local chefs and producers including Backyard, Black Piglet, Fork Roadhouse, and Handline and will have the opportunity to shop at a curated artisan marketplace with premium craft and farmstead vendors. They can also purchase fresh organic bulk Gravenstein apples from Dutton Ranch, organic apple sauce and cider from North Coast Organics, and whole Gravenstein pies from Mom's. Individual tickets are $75 or $60 for Sebastopol residents until they run out. Children 6 and under are free with paid adult admission. Shaded VIP tables of 8 are $1,200 and come with table service, meals, libations, and other perks.  Tickets must be purchased in advance online at www.gravensteinapplefair.com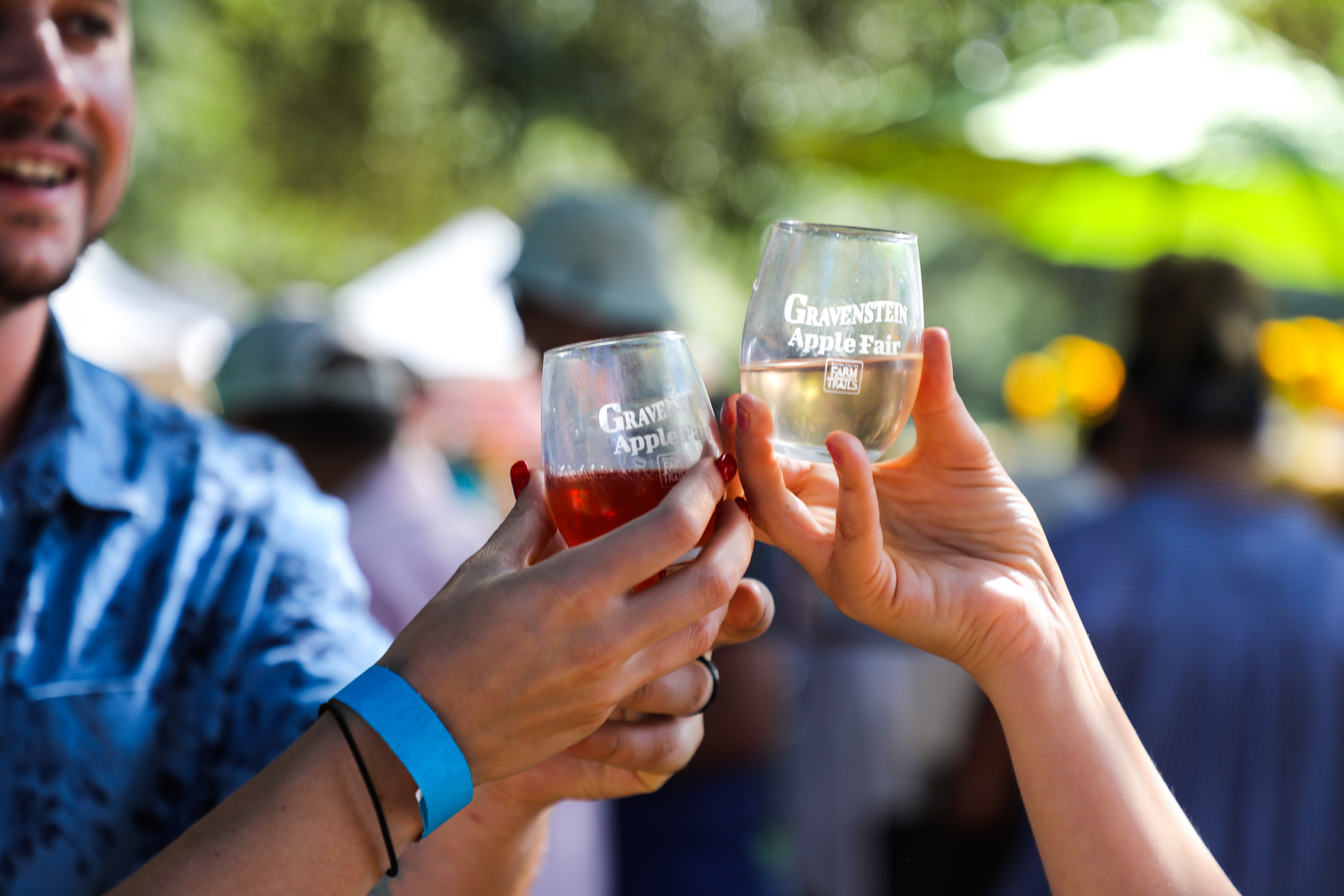 Since 1973, Sonoma County Farm Trails has produced the Gravenstein Apple Fair (GAF) as its primary annual fundraiser to help fulfill the nonprofit's mission of supporting diversified agriculture and keeping farms forever in Sonoma County.  The fair historically attracts up to 15,000 attendees each year, connecting visitors to local agriculture and the county's historical and beloved crop. The fair also provides the bulk of funding for Farm Trails' operations and programs  like the interactive Map and Guide, seasonal farm tours, and scholarships for young farmers.  Additionally, the event provides income for numerous farmers, producers, community nonprofits, local vendors, and service providers.
Gravenstein Apple Fair Benefit Concert Facts in Brief
Date/Time:  August 14, 2021, 11 a.m. to 5 p.m.
Location: Ragle Ranch Park, 500 Ragle Road, Sebastopol
Tickets: Available by pre-sale only at www.gravensteinapplefair.com
General Admission: $75 | VIP table for up to eight guests: $1,200