Tea Leaf Green celebrated twenty five years as a band this past week with a four night East coast run that began in Bridgeport, CT at the Park City Music Hall. The band hasn't played on the East coast since 2018, and the Leafers, also known as Tea Leaf Green fans, were certainly eager to catch them in person. This band has certainly still got it, as they played a high energy set complete with special guests and raging jams. On the Spot Trio was on hand to lend their support.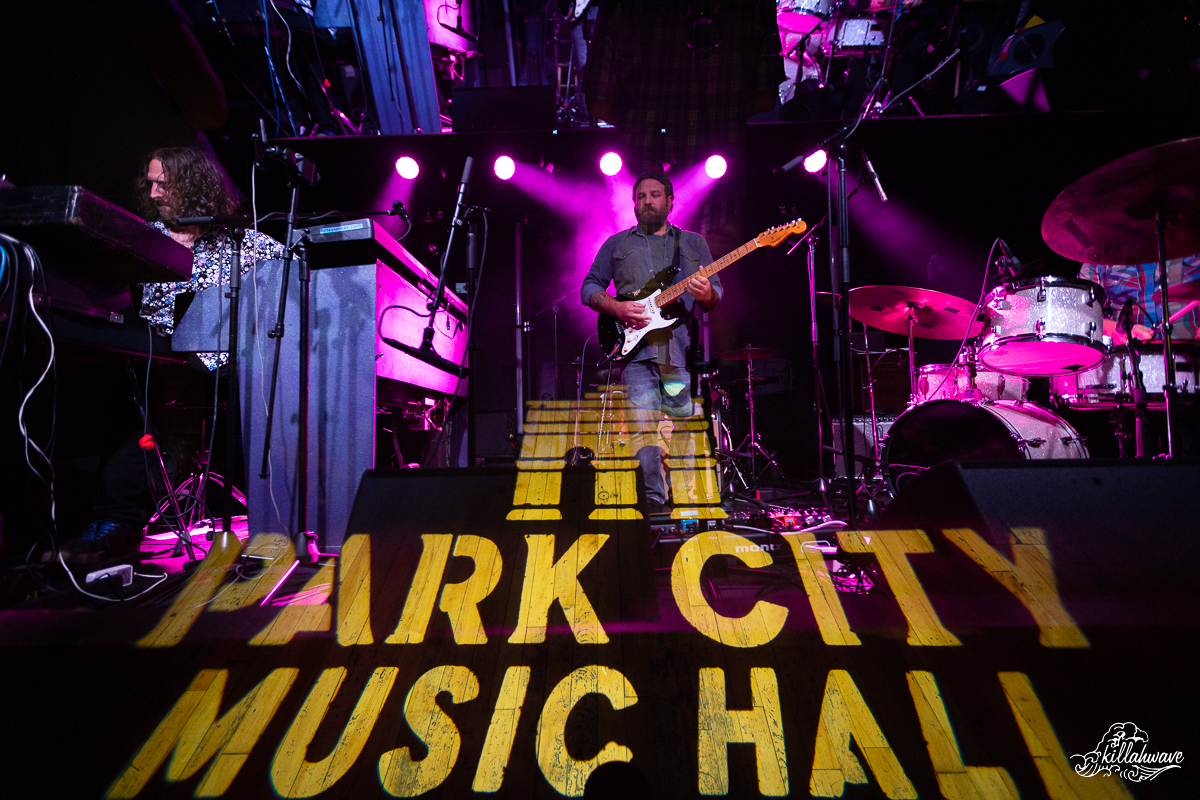 Park City Music Hall has turned into a premiere spot for live music and emerging jam rock artists in Connecticut. Their lights and sound are on par with much larger venues, and the food is outstanding. The Torres family owns and operates this excellent venue, and could not be more hospitable to their patrons.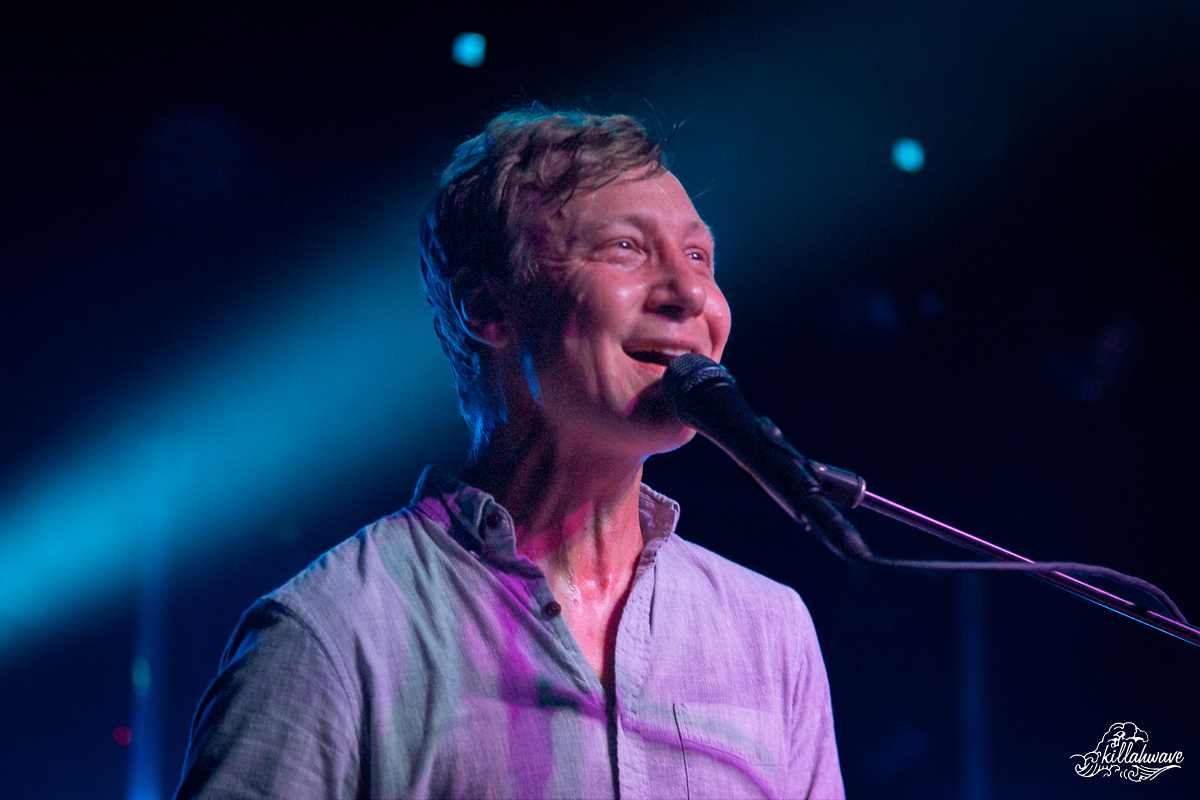 The evening began with On the Spot Trio, a jazzy jam rock band that consists of keyboardist Kris Yunker, guitarist Danny Mayer and drummer Andrew Klein. Mayer is currently the lead guitarist for the Philadelphia jam rock squad Star Kitchen. The band delivered tasty tunes that were jazz based with elements of funk and rock, plus a mostly danceable beat. The band members had great chemistry and are very much worth a listen.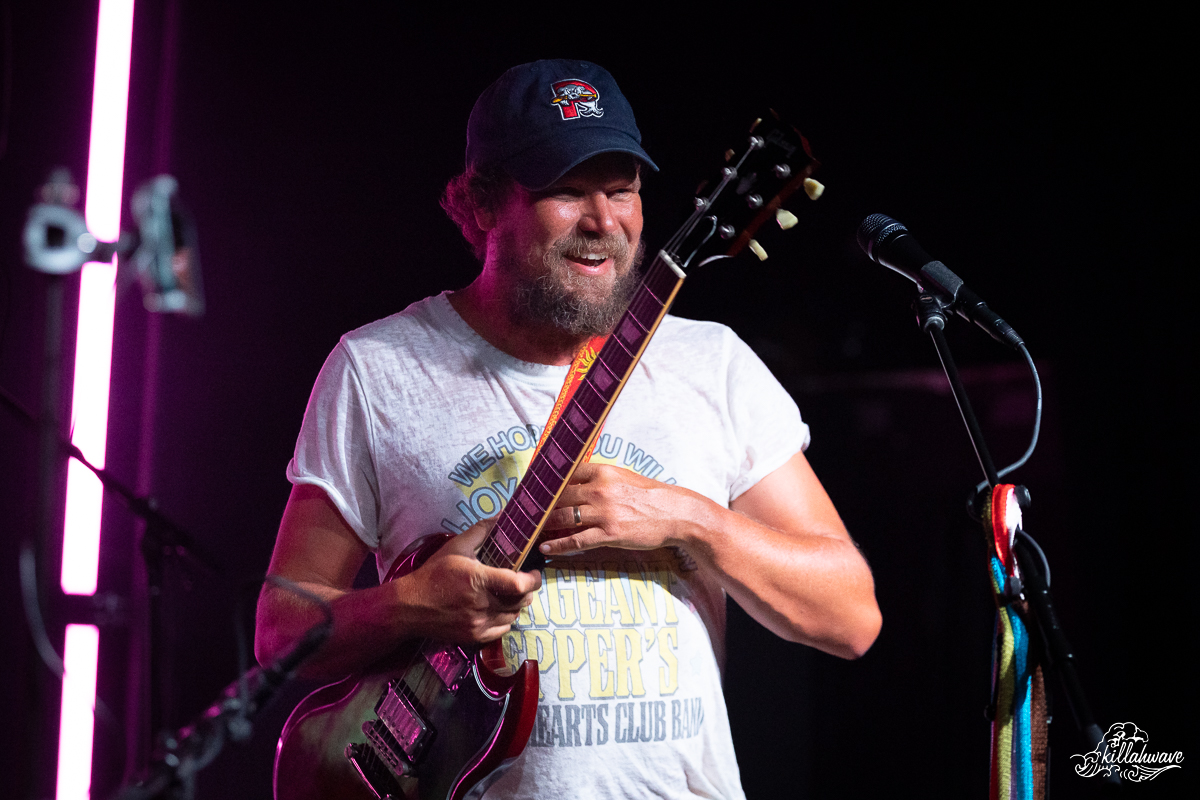 Shortly after On the Spot Trio finished, Tea Leaf Green took the stage and kicked off their set with a classic pairing of sing along songs, "The Garden (Part I)" > "The Garden (Part III)." These two gems are "just like we are supposed to be," and certainly brought many folks back to the band's glorious hay days. "These Two Chairs," from their 2006 release Rock and Roll Band contained a bluesy rock jam complete with keyboardist Trevor Garrod on the harmonica. "Bouncin' Betty" was up next, followed by "If It Wasn't for the Money." This contained a nice jam with back and forth between Garrod and guitarist Josh Clark.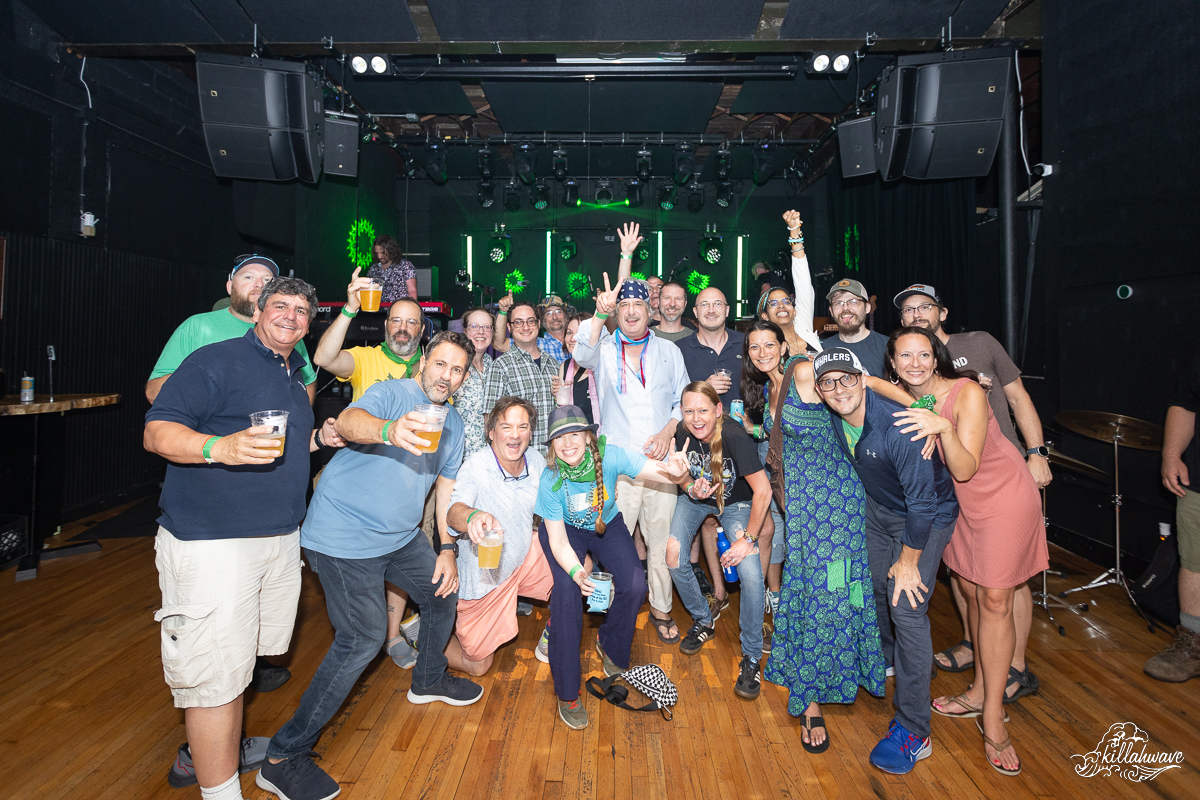 "Papa's in the Backroom," from the 2001 album Midnight on the Reservoir, took the energy down for a much needed few minutes, while Garrod's melodic keyboard playing eventually built up into a raging jam by Clark. Drummer Scott Rager laid down an incredibly smooth beat. In between songs, bassist Eric DiBerardino took a few moments to thank the hard working staff at the venue. "Keepin' the Faith" was up next, and included more of Garrod's vibrant vocals.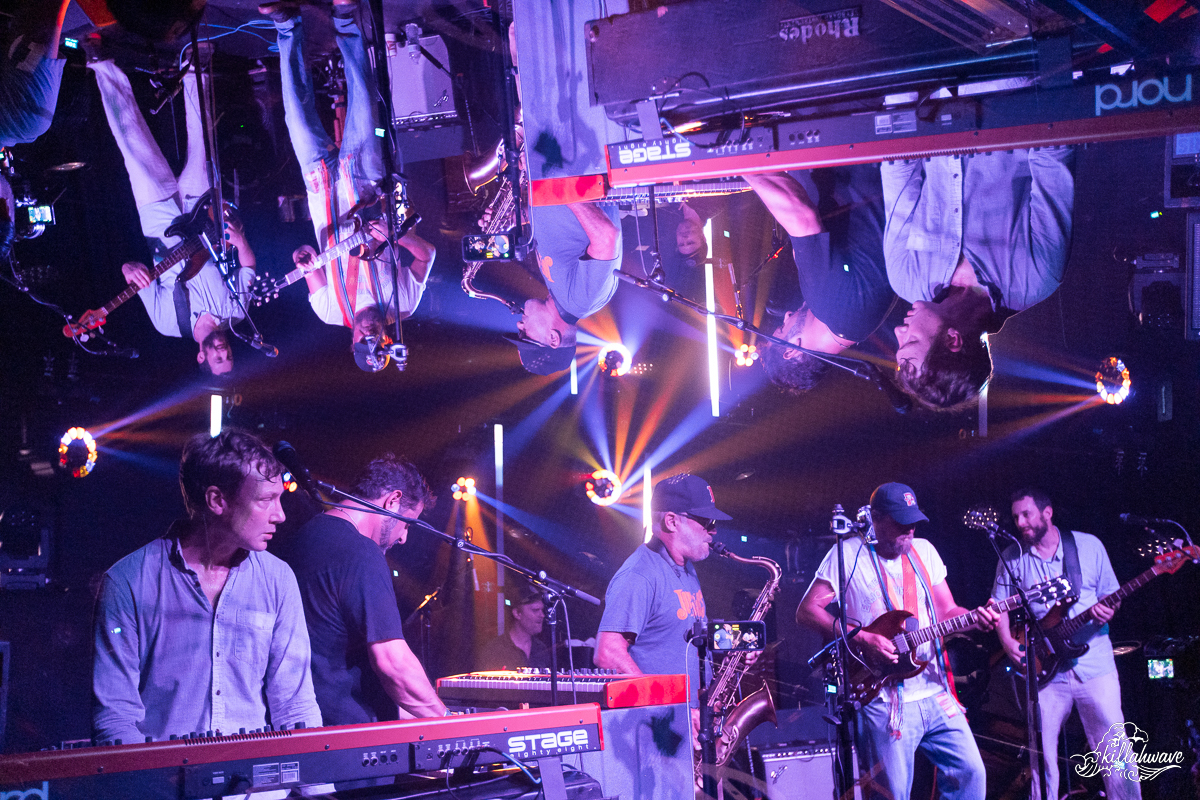 The first of two high energy sit-ins followed, as Rob Somerville (saxophone) and Cyrus Madan (keyboards) joined the party for a stellar "Let Us Go." The song clocked in at thirteen minutes, making this the longest jam of the night. Garrod switched to harmonica to start the song. The saxophone added a jazzy feel, and the back and forth with Clark on guitar sent the crowd into a raucous dance party.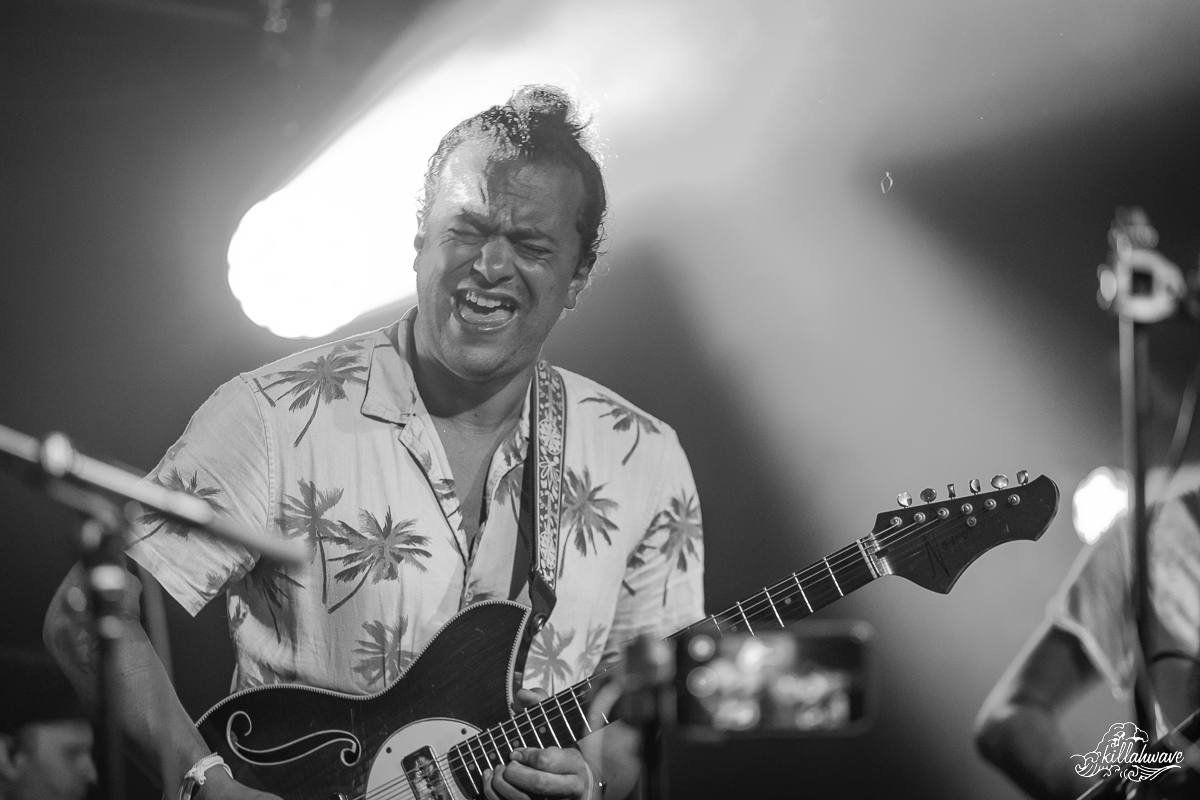 The band didn't stop there, and swapped out these musicians for another special sit in with keyboardist Kris Yunker from On The Spot Trio and guitarist John Torres, who is part of the Torres family that owns Park City Music Hall. They sat in for the electrifying song, "Incandescent Devil." The dueling keyboards kicked off the jam, and eventually led into a mind warping guitar exchange between Torres and Clark.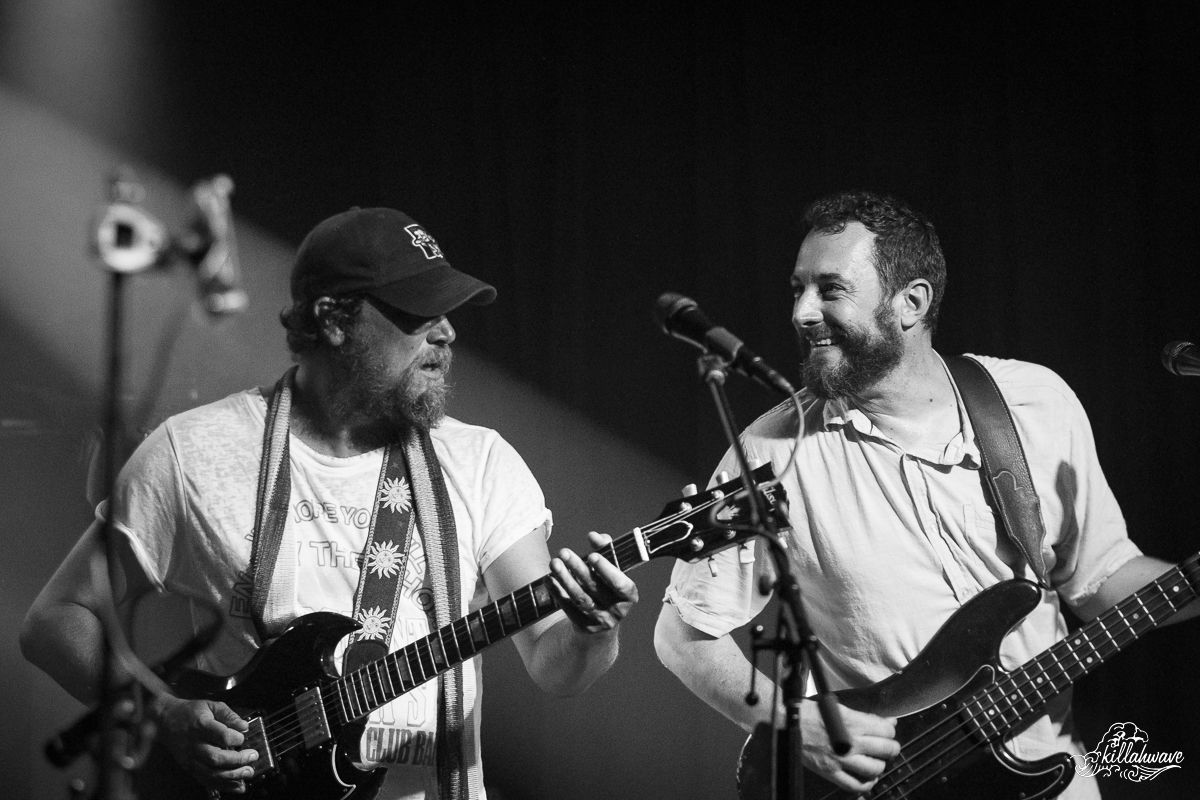 The energy cooled off for a few minutes as the band flowed into "One Reason" and "Shelter." Clark took the microphone next to sing "Space Hero III," and segued into the penultimate, fist pumping "Space Hero II." He jumped around as he sang, "I'm gonna be your space hero." This led into one of Clark's signature tension and release solos, which showcased his incredible guitar skills.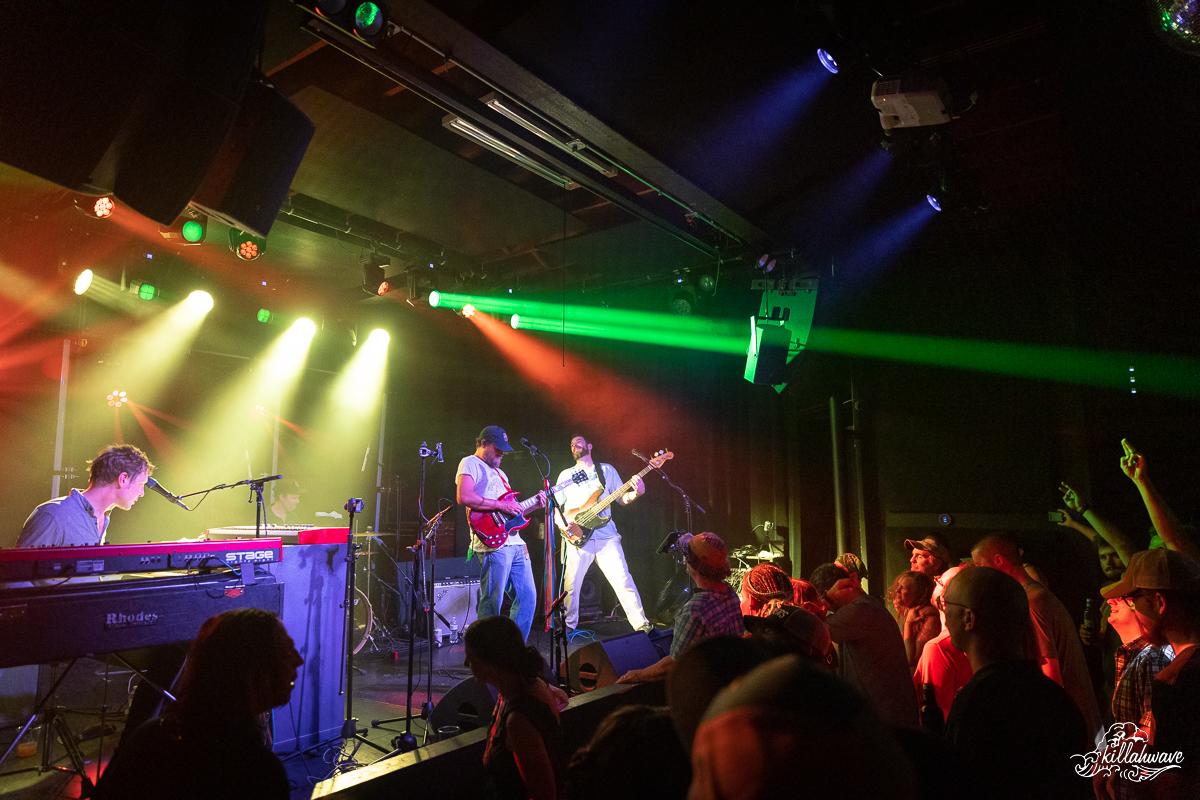 The set closed out on high note with "Red Ribbons." The crowd was certainly drunk on the blood red lights and tasty ten minute closing jam. The band stepped off stage for a moment, before returning for a pair of encores. This started with the quintessential Tea Leaf Green song, "Truck Stop Sally." Clark shared his infinite wisdom mid-song, "You know I'm getting old, and every year I'm getting dumber. And I'm fine with that, because ignorance is bliss my friends," before diving into another face melting guitar solo.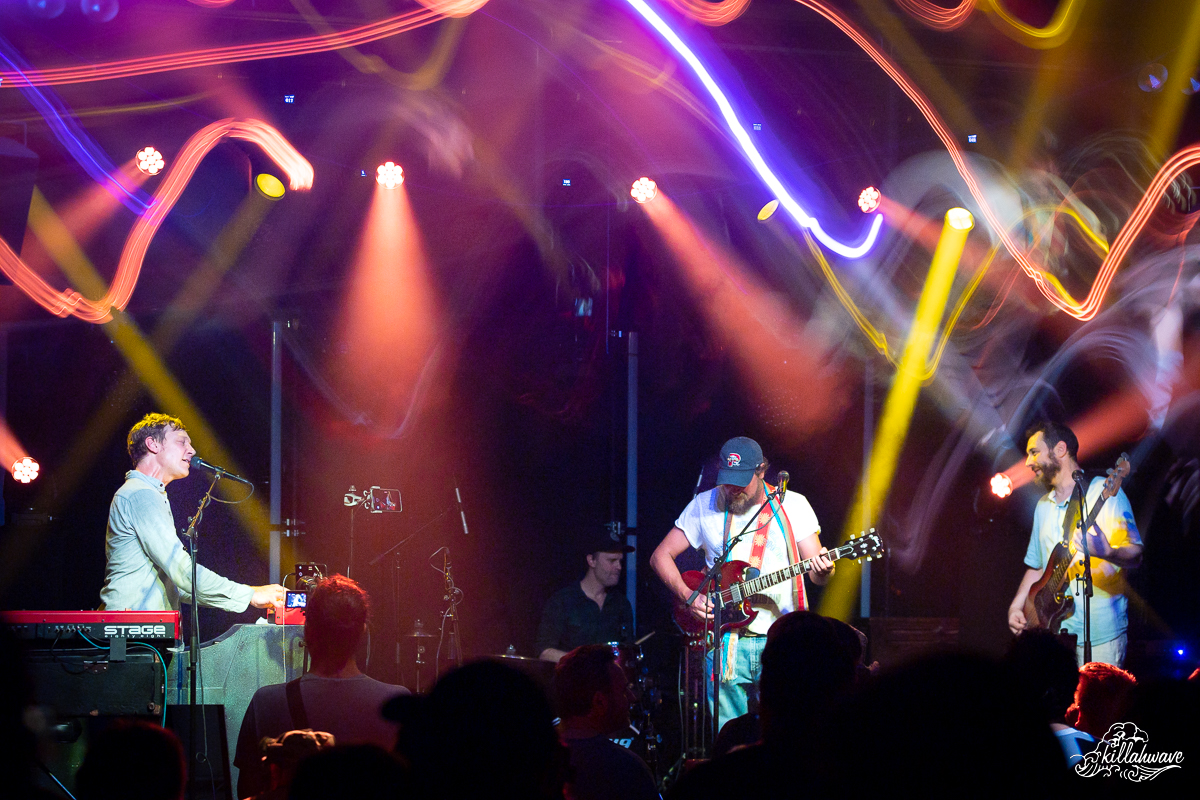 The band wasn't finished quite yet, and ended the show with Rock and Roll Band's "Taught to be Proud." This song brought a huge smile across the collective faces of the Leafers as Garrod sang "Gone, gone, gone, not gone for long, if you're taught to be proud of where you come from." A fiery funk jam ensued with Garrod and DiBerardino front and center.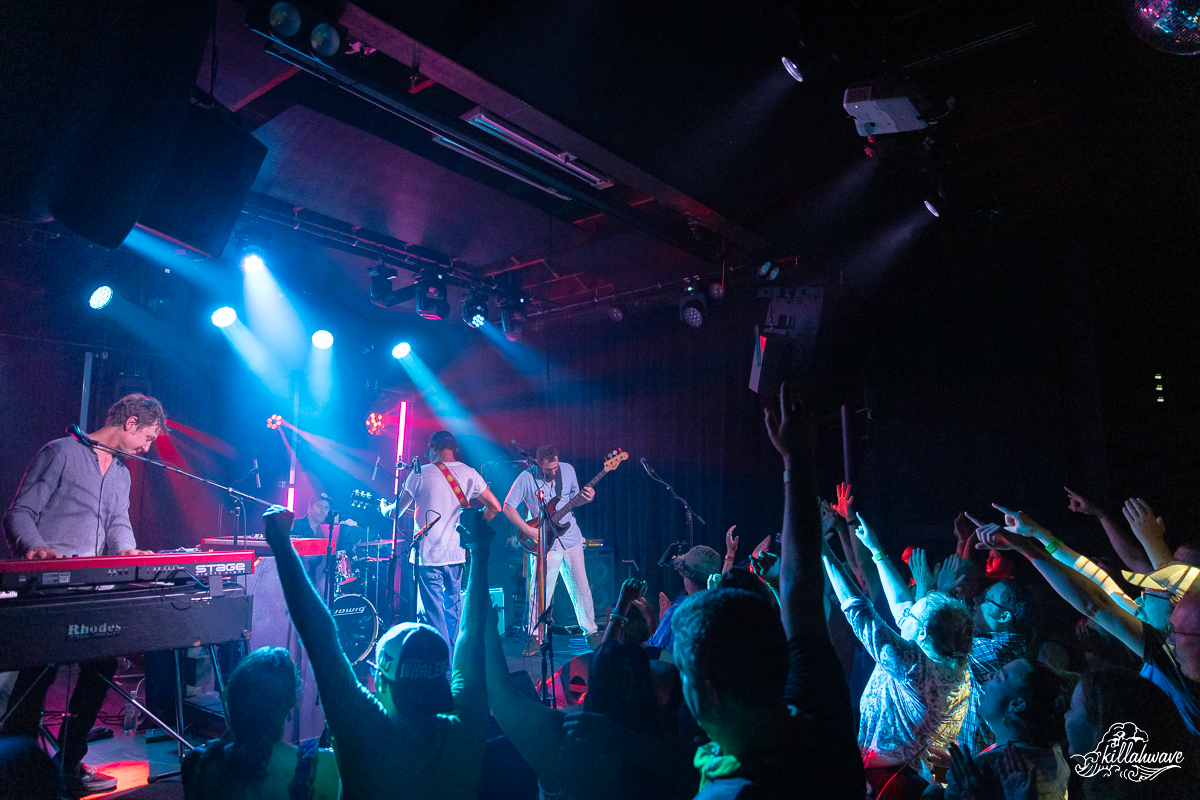 Tea Leaf Green returned to the east coast after an almost four year hiatus for an old school throw down at Park City Music Hall, complete with their incredible catalog of songs. If you missed this show, an audience recording is available here. We can only hope that this talented quartet will reassemble for more face melting jams much sooner than later. In the mean time, hop on over to their stacked on-line merchandise store which features fresh designs and customization.
Check out more photos from the show!
Set List
The Garden (Part I) > The Garden (Part III), These Two Chairs, Bouncin' Betty, If It Wasn't for the Money, Papa's in the Backroom, Keepin' the Faith, Let Us Go1, Incandescent Devil2, One Reason, Shelter, Space Hero III > Space Hero II, Red Ribbons
Encore
Truck Stop Sally, Taught to be Proud
Notes
1. With Rob Somerville (saxophone) and Cyrus Madan (keyboards)
2. With Kris Yunker (keyboards) and John Torres (guitar)