In little more than two months, the grasslands of northeastern Kansas will be filled with the sounds of electric music and fun-loving party goers. While organizers put the finishing touches on the 2007 Wakarusa Music and Camping Festival, set for June 7-10 at Clinton State Park in Lawrence, Kan., music lovers from across the country are planning their trips to the Midwest.
"I think this Wakarusa is going to be – by far – the biggest line-up we've ever assembled," said Brett Mosiman, co-director. "We look forward to an amazing group of artists thrilling crowds like never before."
In its fourth year, Wakarusa is still "all about the music," according to festival promoters. However, the festival also has a new commitment to the environment and music education. Now a major player in the summer music festival circuit drawing some 15,000 patrons per day, the event boasts more than 80 musical acts from which concert goers can hand-pick their festival experience.
"Wakarusa is an absolute joy," Mosiman said. "Everyone in today's hectic society should quit what they're doing, put down the cell phone, turn off the email, climb into nature and experience true happiness – Wakarusa style. Music, Mother Nature, friends – these are the really valuable things in life. These are the things of Wakarusa."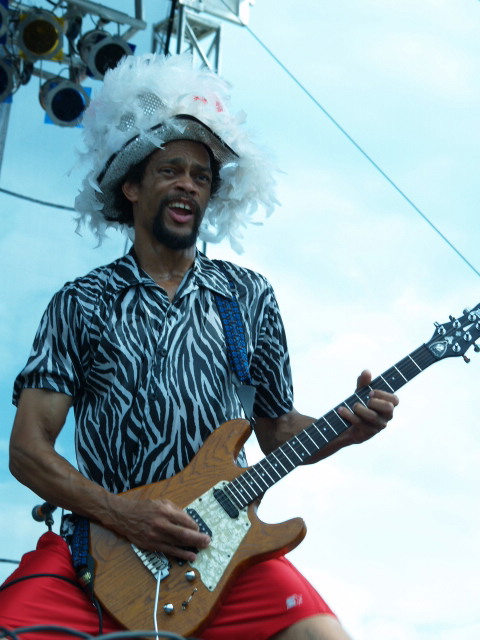 Tickets can be purchased via the website at wakarusa.com, and while Early Bird tickets are no longer available, four-day passes, 4-day VIP passes, single-day VIP passes, and single-day tickets can still be purchased. As of today, bands confirmed to perform are: Widespread Panic, Les Claypool, Galactic, Son Volt, Martin Sexton, Honkytonk Homeslice, SeepeopleS, Asylum Street Spankers, Crooked Still, Dj Harry, Earl Greyhound, Yonder Mountain String Band, North Mississippi Allstars, Alejandro Escovedo, Railroad Earth, Tea Leaf Green, The Slip, Little Feat, New Mastersounds, Perpetual Groove, ALO, Medeski, Martin  Wood, Ozomatli, Grace Potter and the Nocturnals, JJ Grey & MOFRO, New Monsoon, The Greencards, The Everyone Orchestra, Bobby Bare, Jr., Lotus, The Lee Boys, Toubab Krewe, RAQ, Bassnectar, The Wood Brothers, Pnuma Trio, The Motet, Delta Nove, Ben Harper and the Innocent Criminals, Michael Franti and Spearhead, Ozric Tentacles, Indigenous, Assembly of Dust, The Be Good Tanyas, Yo Mama's Big Fat Booty Band, Shannon McNally, Backyard Tire Fire, Outformation, Kan'Nal, U-Melt, The Bridge, Boombox, Dubconscious, Kid Beyond, John Butler Trio, Citizen Cope, Tom Morello, Sam Bush, The Avett Brothers, Zilla, EOTO, The Waybacks, Trampled By Turtles, That 1 Guy, Groovatron, Jesus Christ Superstar, Green Lemon, The Spam Allstars, The Deep Fried Pickle Project, Spare Parts, Dirtfoot, The Bridge, Orooni, Cosmopolitics, Super American Happy Fun Good-Time Jam Band, 3 Peas, 8-trac, Whitewater Ramble, Ras Neville and the Kingstonians, Alice Texas, Julia Peterson, Revolutionary Side Effects, Brent Berry, Brothers Green, Diamond Heart Club, Jabarvy, and Tangleweed.
While bringing good music to the people may still be the festival's focus, Mosiman said there are new priorities for the festival, including environmental responsibility and music education.  "Wakarusa now has a very codified mission beyond just throwing the best party west of the Mississippi," he said. "Everything we do is about being environmentally conscious."
Mosiman said that while Wakarusa's efforts last year to reduce the environmental impact of the event were monumental, this year the festival will become even more of a leader in these efforts, including recycling literally tons of trash, using refillable cups and offsetting 100 percent of its energy use by purchasing renewable energy. The festival will also work to educate its patrons by sharing information and ideas through Sustainability Village, a "community" at the festival which will provide ideas for environmentally conscious living through vendors, displays, seminars and workshops.  "Come for the music, the party, the nature experience – leave with the information and tools to preserve that nature we all appreciate so much."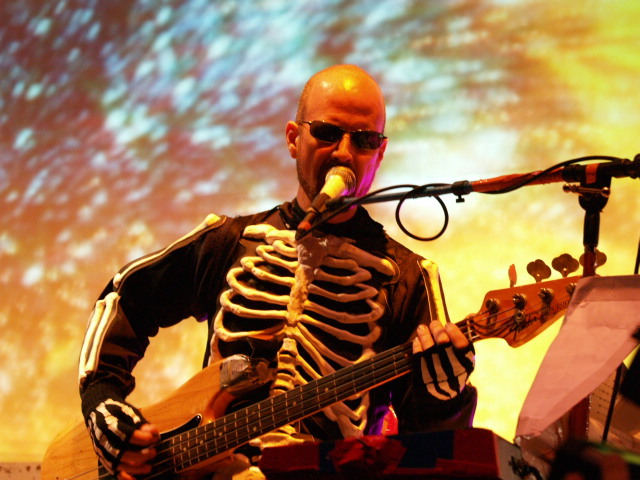 In fact, the setting of Wakarusa may have much to do with its focus on the environment. The festival is situated next to Clinton Lake, an 11,000-acre man-made lake providing boating, fishing and swimming opportunities, as well as native wildlife and over 50 miles of hiking trails – all of which will be open to concert goers as supplemental activities to the music.
Along with all of the diversions that the natural environment provides, Wakarusa will also focus on music education; children under 12 are allowed into the festival for free, and coordinators are planning instrument workshops, among other activities.
"We feel a strong desire to participate in developing young musicians for future generations," Mosiman said. "Music is truly the universal language. Our dream is to have kids be moved enough by their Wakarusa experience to seek out their own musical endeavors." Mosiman said music education has become part of the festival's mission.
Mosiman said the festival is also committed to listening to suggestions from last year's concert goers, and changes have been implemented from these comments, including "kinder, gentler, and more respectful" security, improved VIP program, better vending, and more upgraded camping sites. In addition, this year Wakarusa will implement the "St. Bernard Program," providing specially trained, highly visible, roaming customer service representatives with direct contact to event promoters, media, civil rights personnel, medical providers and law enforcement.