This February, Widespread Panic proved that you can still get a lot done while sitting on the job, as they celebrated 25 years of southern rock improvisation with the Wood Tour.  Dave Schools said, "I think that most people don't have a preconceived notion and they like the air of mystery.  I know we do."  He could have easily been speaking about the Wood Tour.  For an all-acoustic set-list, Panic reworked familiar arrangements and added new covers providing wide-eyed fans an intimate look at a stripped down body of work.  On the night of the Colorado opener, before the band took the stage, Denver's Fillmore Auditorium stirred in anticipation.  I was in the crowd and there was a sense of mystery in the air.
For a band known for never playing the same show twice, this acoustic tour is not exactly a first.  At least, not conceptually.  The Sit & Ski tour of 1996 started off as an all-acoustic musical travelogue winding through some of Colorado's most prominent mountain ski-towns.  The first night at the Fox, John Bell and Dave Schools played acoustic all night.  However, lead guitarist Michael Houser (1962-2002) plugged in after a few songs and steadily increased the volume with each set.  By Mt. Crested Butte, the last show, all members were standing and playing electric.  That tour is still considered by band members as one of the most creative periods and a foreshadowing of the Wood Tour.  Sixteen years later, and we were all ready.  Panic returned to Colorado, pulled up a chair to play a full acoustic show.
Along with lead guitarist Jimmy Herring's new custom guitar, bassist Schools donned a mariachi bass and front man John Bell picked apart a banjitar on selected songs.  For me, perhaps the best instrument of the night was John Bell's iconic voice that is synonymous with Panic's southern rock sound. On the classic songs, "Can't Get High" and "Nobody's Loss", Bell's voice echoed through the Fillmore sticking to each rib of the capacity crowd.  Other highlights included Panic's cover of "Good Morning Little School Girl" that added a little boogie-woogie to the second set.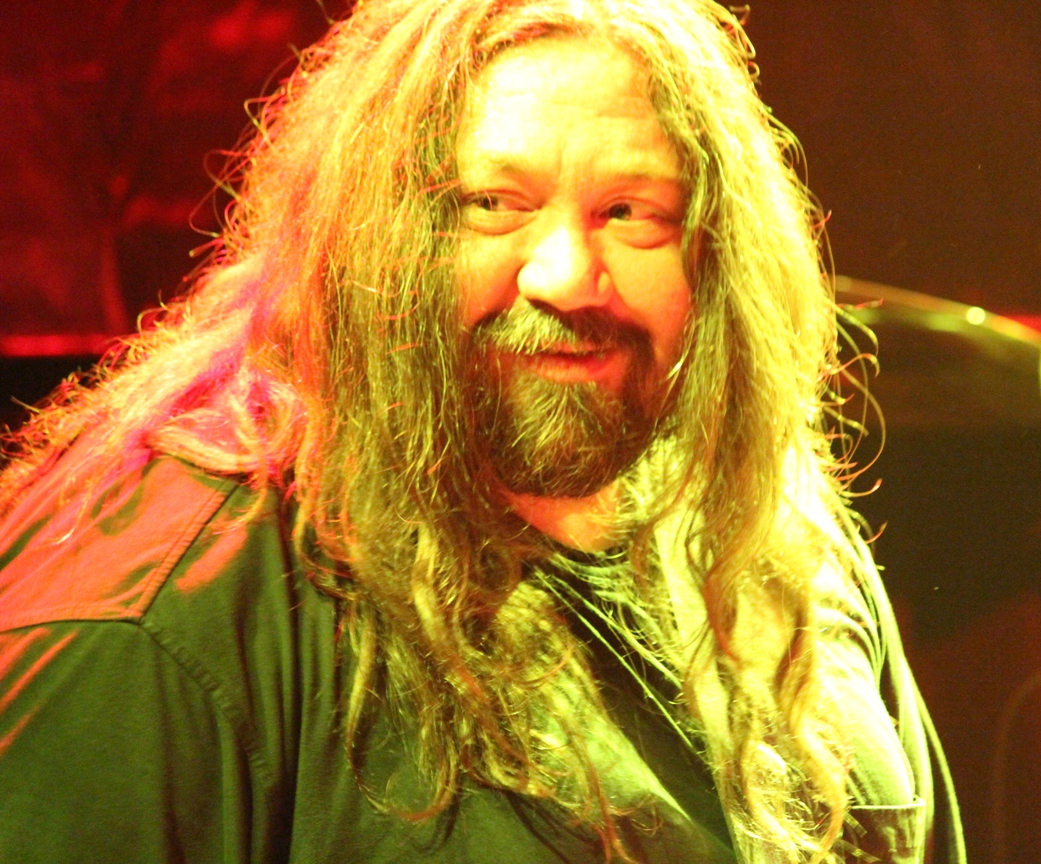 Known for their endurance, Widespread Panic played two complete sets with a three song encore.  Even though the acoustic performance was cause to strip down each song to its skeleton, there was plenty of meat left on the bone. Seeing JoJo's piano intro for "This Part of Town" made us all grateful about where we were standing.  Known for their signature song melodies, Panic didn't disappoint. "Travelin' Man" blended into "Party at your Mama's House" and finished with "Stop Breakin' Down Blues".  Even with plenty of notes packed in-between, they allowed space for the controlled chaos that gives Widespread Panic the anything goes ability that makes each show unique. 
The show's encores included Neil Young's "Don't Be Denied" and a nod to native Georgia with "Up All Night" before closing with Billy Joe Shaver's "I'm Just an Old Chunk of Coal".  As the satisfied audience filed out of the Fillmore into a cold Colorado night, the steam rising from their bated breaths, you could see in the air what Schools' had mentioned.  The Wood Tour had reached the Rockies, and it was no mystery that Panic still likes to put on a show.
If you weren't able to get a ticket don't worry!  The Wood Tour Concert Film of the Denver shows at the Fillmore (2/10-2/12) and at The Tabernacle in Atlanta (1/27-1/29) will be available on February 24th.