You love live music. You love your dog. But how often can you enjoy them together?
WOOFSTOCK is bringing you an afternoon of great music, delicious food, and a beautiful place to hang with your dog on Sunday, September 7. While having fun at Wildlife Prairie Park's Old Farm you'll be supporting Stray Animal Midway Shelter (SAMS), the new no-kill animal shelter in Hanna City, IL, near Peoria. There will be three rockin' acts to entertain you between 2 – 8 pm: Eric Lambert, The Scat Grub Band, and Southbound.
The shelter is just getting started on what will be a miracle to many animals and families in Central IL. "SAMS is a 501c3 no-kill animal shelter that just opened its doors in March of this year," said Connie Davis, Founder and President of SAMS.  "We receive no funding from city, county, or state governments. We subsist solely on donations and fundraising," she said.
The event will help the shelter raise funds and awareness for the important work they do. "To date, we have pulled over 130 dogs and cats from "kill" shelters and other precarious situations, and have found homes for over 60," Connie identified. "In addition to SAMS' operating expenses such as utilities, payroll for 1.5 employees, and vetting, we also still have a healthy spay/neuter assistance program in place," she shared.
"SAMS needs the support of animal lovers in central Illinois to continue our mission of helping homeless pets," Connie continued. "We are saving lives by pulling animals from county shelters and other situations and finding them loving homes. We are fueled almost exclusively by volunteer labor, including myself. Proceeds from this event will help with veterinary expenses and upkeep and improvements at the shelter."
Americana music artist Eric Lambert, from the Chicago area, will be performing at the benefit, offering his support and brining his fierce flatpicking style to entertain the crowd. "I hope to contribute to the success of the event, and do my part in bringing awareness to the shelter," said Eric Lambert. "I don't believe in killing anything unless it is in a situation where mercy or survival is required. This event is a positive move in that direction. I'm honored to be a part of it," he said. Eric Lambert performs at 4 pm at WOOFSTOCK.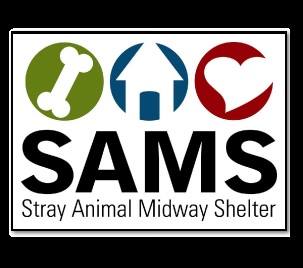 Attendees and their dogs will be treated to a fabulous musical experience by three bands, plus a tie-dyed t-shirt and bandana. Food and beverages will be available. There will be 15-20 vendors, and a silent auction. Tickets are $30 in advance or $40 at the gate. Don't have a dog? Just pay $15 at the gate to enjoy the live music. Water will be supplied for our canine friends. "This is a beautiful park-like setting on a historical farm; a little version of Woodstock," Connie concluded.
You and your dog can show your support for this meaningful cause by attending WOOFSTOCK on Sunday, September 7 at Wildlife Prairie Park's Old Farm in Hanna City, IL, or by making a tax-deductible donation to the shelter, or volunteering some of your time. To learn more and get involved, visit www.samsrescue.org or call 309-565-4821.
Event Details
September 7, 2014
2 – 8 pm / All Ages / $30 in advance or $40 at the gate; no dog is $15 at the gate
Wildlife Prairie Park's Old Farm