WXPN, the non-commercial, member-supported radio station of the University of Pennsylvania, today announced that it has partnered with promoter Live Nation to present TEDESCHI TRUCKS: FIRESIDE LIVE with special guest PIGEONS PLAYING PING PONG at BB&T Pavilion in Camden, New Jersey, on Saturday, evening, September 18, as part of WXPN's 2021 XPoNential Music Festival presented by Subaru.
The annual three-day XPoNential Music Festival features the expertly curated mix of established and new artists enjoyed by WXPN members and listeners. This year's festival will take place Friday, September 17, Saturday, September 18, and Sunday, September 19 at Wiggins Park, and at the adjacent BB&T Pavilion on the Camden, NJ riverfront.
Presale tickets for the September 18 show featuring TEDESCHI TRUCKS: FIRESIDE LIVE and PIGEONS PLAYING PING PONG at BB&T Pavilion will be available to WXPN members starting this Thursday, July 8 at 10 AM ET. Ticket links for the general public will be available at the festival's website, xpnfest.org, starting this Friday, July 9 at 10 AM ET. WXPN's 3-Day Pass and Saturday ticket include lawn access to this Saturday, Sept. 18 show at BB&T Pavilion.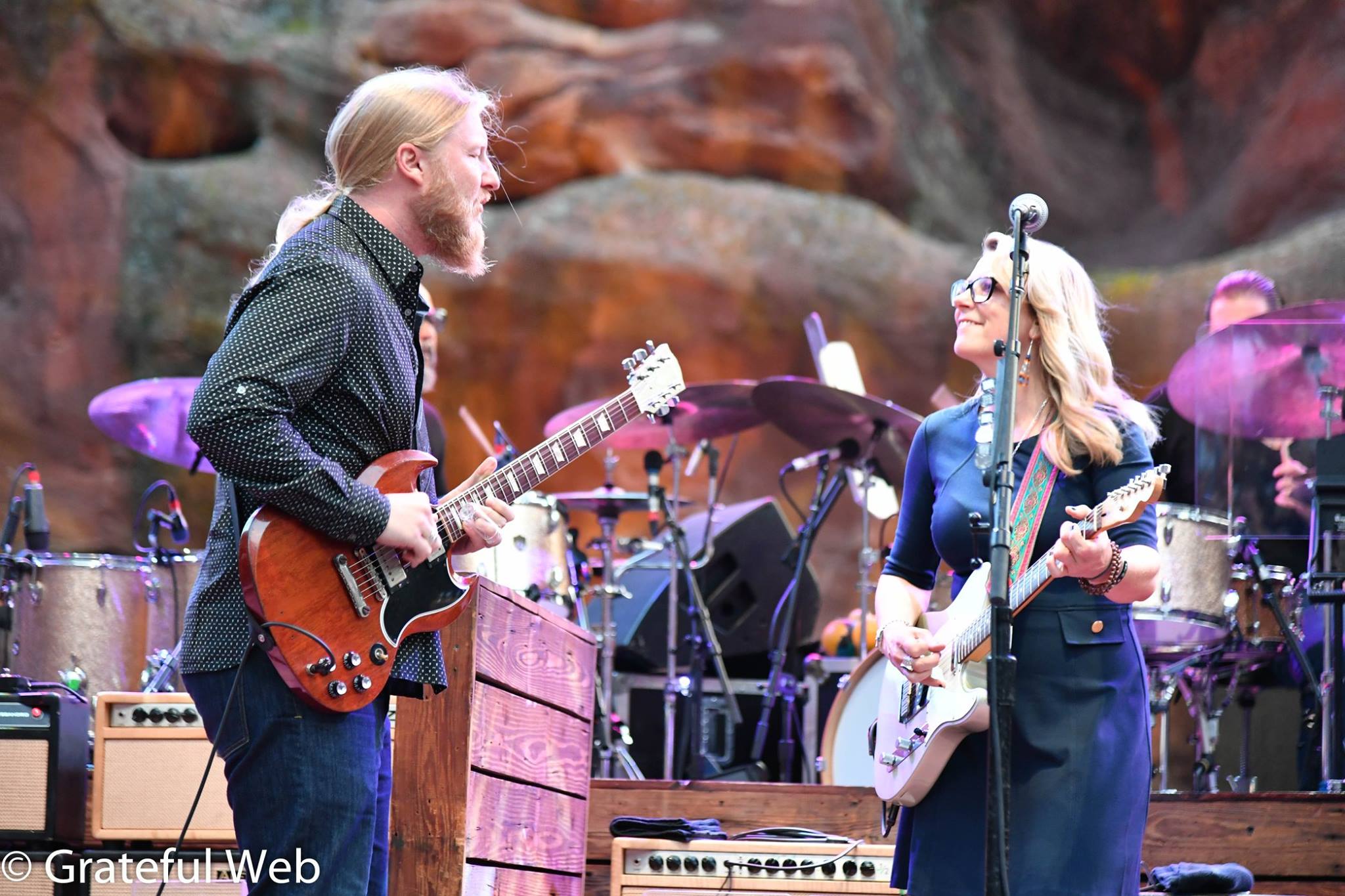 TEDESCHI TRUCKS: FIRESIDE LIVE is a modified lineup of the Tedeschi Trucks Band, featuring between four and seven musicians and inspired by their successful at-home, online performance series from earlier this year, the Fireside Sessions. FIRESIDE LIVE brings to the stage the same intimate window into the band's creative chemistry that was on display during the Fireside Sessions. Fantasy Records will release Tedeschi Trucks Band's Layla Revisited (Live At LOCKN') on Friday, July 16, a one-off live recording of the seminal Derek & The Dominos album Layla and Other Assorted Love Songs, performed in its entirety with special guest Trey Anastasio, that was recorded on August 24, 2019, at the LOCKN' Festival in Arlington, Virginia.
In addition, these artists have been added to the festival's Wiggins Park lineup: TOMMY CONWELL AND THE YOUNG RUMBLERS, GREAT TIME, ANNA SHOEMAKER, ARTHUR THOMAS AND THE FUNKITORIUM, STELLA RUZE and HOOCHI COOCHI.
They join previously-announced artists DAWES, LOS LOBOS, THE RECORD COMPANY, SHOVELS & ROPE, ANI DIFRANCO, STRAND OF OAKS, DEVON GILFILLIAN, NICOLE ATKINS, CORY HENRY, ADIA VICTORIA, CHRISTONE "KINGFISH" INGRAM, JADE BIRD, SIERRA FERRELL, SOFÍA VALDÉS, MICHAELA ANNE, PAUL BEAUBRUN and LAKOU MIZIK. Additional performers will be announced.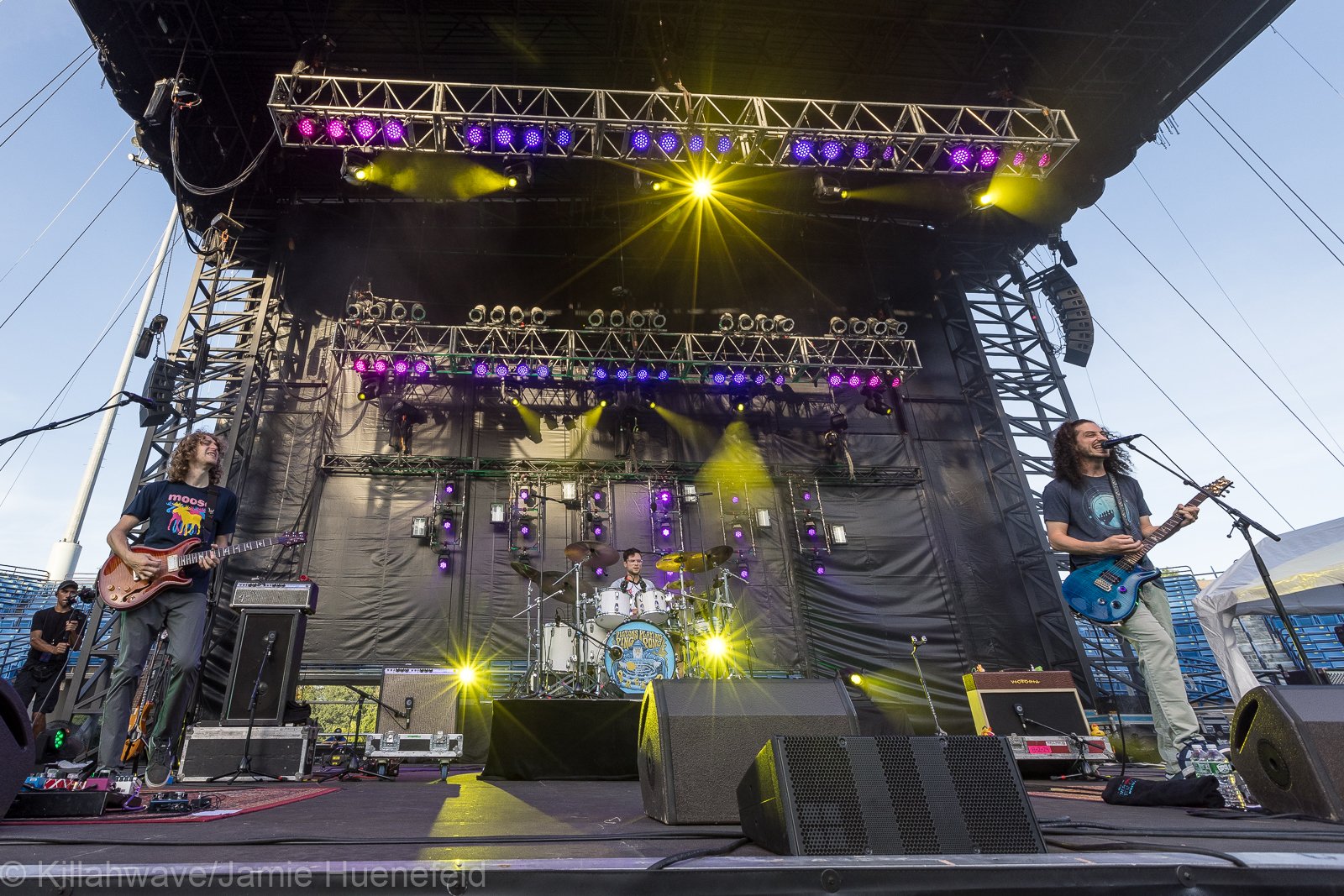 The XPoNential Music Festival presented by Subaru is WXPN's signature annual concert event that draws audiences from throughout the Greater Philadelphia area, Mid-Atlantic region, and Northeastern US. Produced in partnership with the Camden County Board of Commissioners, the family-friendly XPoNential Music Festival is known for convenient access via public transportation, natural amphitheaters that produce great sound, extensive food, drink, and vendor selections, and festival seating and riverfront promenades that offer spectacular views of the Delaware River and Philadelphia skyline.
Details about the XPoNential Music Festival are located at the festival website xpnfest.org and the festival hashtag is #xpnfest. Follow and share on Twitter at @xpnfest, on Facebook at facebook.com/xpnfest and Instagram at @wxpnfm.