Black Prairie Confirms Bonnaroo, Newport Folk Fest. & Summer Tour
Submitted by Kid Logic on Wed, 04/17/2013 - 12:09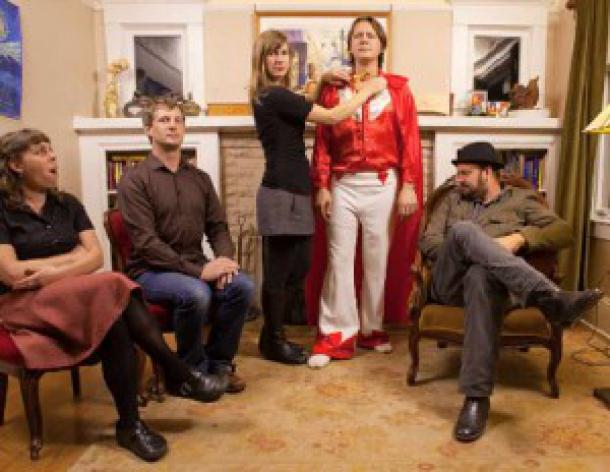 Black Prairie will continue touring this summer in support of their acclaimed second album, 'A Tear in the Eye is a Wound in the Heart' (Sugar Hill) and are proud to announce their debut at Bonnaroo, handpicked by Ed Helms to appear on his Bluegrass Situation Stage on Sunday, June 16, then play for the first time at the historic Newport Folk Festival on July 28.
You can catch their network television debut on The Tonight Show with Jay Leno here, and stream their recent appearance on NPR Mountain Stage.
Black Prairie is Chris Funk, Jenny Conlee, Nate Query & John Moen of The Decemberists, with Annalisa Tornfelt and Jon Neufeld.
We invite you to watch Black Prairie's final field recording,  'Up in the Branches'
Upcoming shows:
May 1 - Portland, OR  Alhambra Theatre
May 3 - Portland, OR  May Day Music Fest
June 16 - Bonnaroo (Ed Helms' Bluegrass Situation Stage)
July 19 - North Plains, OR  String Summit Festival
July 28 - Newport, RI Newport Folk Festival
Aug 2 - Hood River, OR  Springhouse Cellar Winery
Oct 19 - Portland, OR  'Portland's Indies' with the Oregon Symphony @ Oregon Symphony - Tickets
"Take the musical spirit that emanated from Big Pink in the late '60s, plant it in European soil, and you'll have some idea of the magical cocktail that Black Prairie is serving." - Washington Post
"I'd like to think of this band as a living room string band. Not to say they couldn't or should be on the big stage, but the music here is so homey, I want to be on a couch, a backyard or a porch. The songs tell tales…"  - NPR All Songs Considered