Meat Puppets Extend Headlining Tour in Support of 'Rat Farm'
Submitted by Kid Logic on Thu, 06/06/2013 - 13:10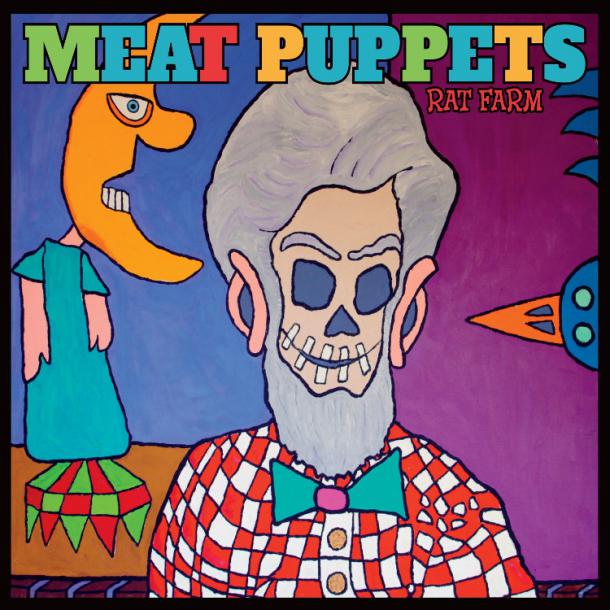 Legendary desert punks the Meat Puppets have announced a 10-day, 10-city headlining tour of the Midwest in support of their critically acclaimed album, Rat Farm, streaming now at RollingStone.com.  The Midwest run follows a 10-state, 14-date sold out tour of the US, a sold out European tour and the Primavera Festival in Spain.  Catch the band on an upcoming podcast of WTF with Marc Maron.
"Rat Farm is real blown-up folk music," describes singer and guitarist Curt Kirkwood.  For 40 years, the Meat Puppets have been crafting their sun-drenched, cosmic country and punk rock.  With classic albums like Meat Puppets II, Up on the Sun, and Too High to Die, the band has acquired a diehard group of admirers including some of rock's most renowned artists (Nirvana, Pavement, Soundgarden).   With brothers Curt and Cris Kirkwood reunited, and the 2012 release of the band's biography Too High to Die:  Meet the Meat Puppets, the band's iconic status seems assured.
The Meat Puppets are Curt Kirkwood and bassist Cris Kirkwood with drummer Shandon Sahm (son of Doug Sahm) and new addition on second guitar, Elmo Kirkwood (Curt's son).
Meat Puppets Tour Dates
(ticket info here)
June 29 - Milwaukee, WI // Summerfest
July 10 - Rock Island, IL // Rock Island Brewing Company
July 11 - Iowa City, IA // The Mill
July 12 - Waterloo, IA // Spicolis Bar & Grill
July 13 - Rochester, MN// St. John's Block Party
July 13 - Minneapolis, MN // Twin Cities Roots, Rock & Deep Blues Festival
July 14 - Duluth, MN // Tycoon's Alehouse & Eatery
July 16 - Fargo, ND // The Aquarium
July 17 - Mandan, ND// O.N.E.
July 18 - Sioux Falls, SD (tba)
July 19 - Mankato, MN // What's Up Lounge