Elephant Revival | 'It's Alive' | New Music Review
Submitted by Ben Welp on Sat, 10/06/2012 - 15:08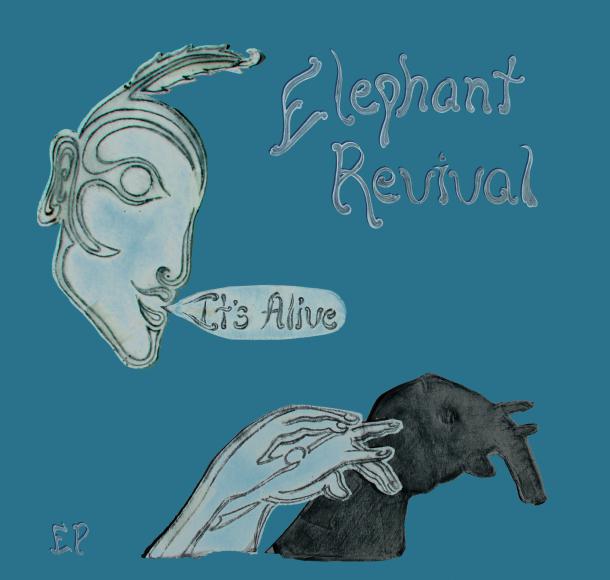 The Nederland, Colorado based indie acoustic quintet, Elephant Revival releases the staggeringly beautiful It's Alive EP. This seven song collection comes with an illustrated hardcover songbook that contains lyrics from their first two albums. The complete package contains bonus digital downloads and a full color book with chord charts, notations, arrangements, and artwork by all the band members.
It's Alive is a strong showing of lyrical prowess, melodic melodies, and impressive instrumentation. There is no weak link to be found in the chain of musicians as all five members work together as one solitary unit. All five members share vocals, write songs, and play about fifteen instruments between them (including the stomp box, washboard, musical saw and djembe).
This versatility in instrumentation and collaboration is reflective in the sound that Elephant Revival conjures up. Harnessing a genre that contains elements of alt-country, folk, gypsy, and rock; It's Alive spans a wide realm of possibilities while holding onto a core sound uniquely their own. Elephant Revival is currently touring in support of the It's Alive EP + Songbook release.
Oct. 6 – Albino Skunk Music Festival, Greer, S.C.
Oct. 7 – The Festy Experience, Roseland, Va.
Oct. 10 – Port Cape Girardeau, Cape Girardeau, Mo.
Oct. 11-13 – Yonder Mountain String Band Harvest Music Festival, Ozark, Ark.
Oct. 18 – The Walnut Room (Walnut Street location), Denver
Oct. 19 – The Soiled Dove Underground, Denver
Oct. 20 – Daniel's Hall at Swallow Hill, Denver
Oct. 21 – The Stage Stop, Rollinsville