Gathering of the Vibes, the largest and most-respected Music, Arts and Camping Festival in the Northeast, is thrilled to return to Seaside Park, on the shores of Long Island Sound in Bridgeport, CT, July 29 through August 1. This year marks the fifteenth anniversary of "The Vibes" and the fifth time it will be hosted in the Park City.  In 2009, the festival was attended by 20,000 revelers per day at the 370-acre waterfront venue.  The Vibes is an all-ages, family-friendly event that caters to both weekend campers and single-day guests; both have access to the park's shaded groves, manicured fields and more than a mile of Long Island Sound beachfront.
The final addition to the jam-packed lineup of artists includes Friday's 2-set, headlining performance by FURTHUR, featuring the Grateful Dead's Phil Lesh and Bob Weir. Gathering of the Vibes executive producer Ken Hays is delighted by the pairing.  "Phil and Bob have graced our stage with their own bands for many years, but to have them both perform together with this powerful and inspirational band is a dream come true."  The band's ensemble includes Jeff Chimenti on keys, John Kadlecik on lead guitar and Joe Russo on drums.
Gathering of the Vibes 2010 spotlights more than forty bands on three stages and features a reunited Les Claypool and Primus; reggae legend and 2010 Rock and Roll Hall of Fame-inductee Jimmy Cliff; Grateful Dead's Mickey Hart and Bill Kreutzmann's Rhythm Devils with Keller Williams; reggae sensation Damian Marley with special guest hip-hop icon Nas, pedal steel guitar master Robert Randolph & The Family Band; New Orleans funk superstars Galactic; Sharon Jones & The Dap Kings; and The Radiators.
Additional main stage and "late night" stage performers include Steve Kimock's Crazy Engine; Umphrey's McGee; Beastie Boys' DJ "Mix Master Mike"; Jackie Greene Band; Little Feat; Martin Sexton featuring The Ryan Montbleau Band; New Riders of the Purple Sage; Donna Jean Godchaux; Dark Star Orchestra; Zach Deputy; Big Sam's Funky Nation; and Connecticut's own Max Creek and Deep Banana Blackout.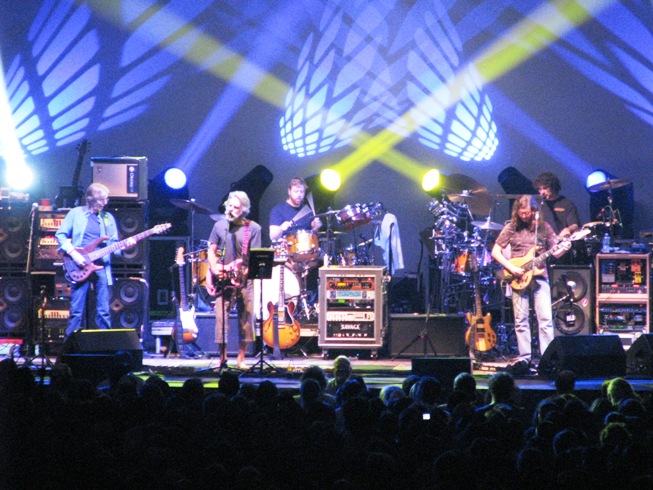 The Green Vibes stage offers an eclectic lineup of up-and-comers, as well as festival mainstays, in a more personal and intimate atmosphere.  Artists include David Gans; King For A Day; Lubriphonic; Turbine; Kung Fu; Caravan of Thieves; Quinn Sullivan; McLovins; Waylon Speed; Macpodz; Hot Day at the Zoo; Kicking Daisies; Jamie McLean Band; Leroy Justice; The Trapps; Billy Simons; Bronze Radio Return; Band Together; Christopher Robin Band; and Andy The Music Man.  All weekend long The Primate Fiasco will be wandering the festival site serenading the attendees.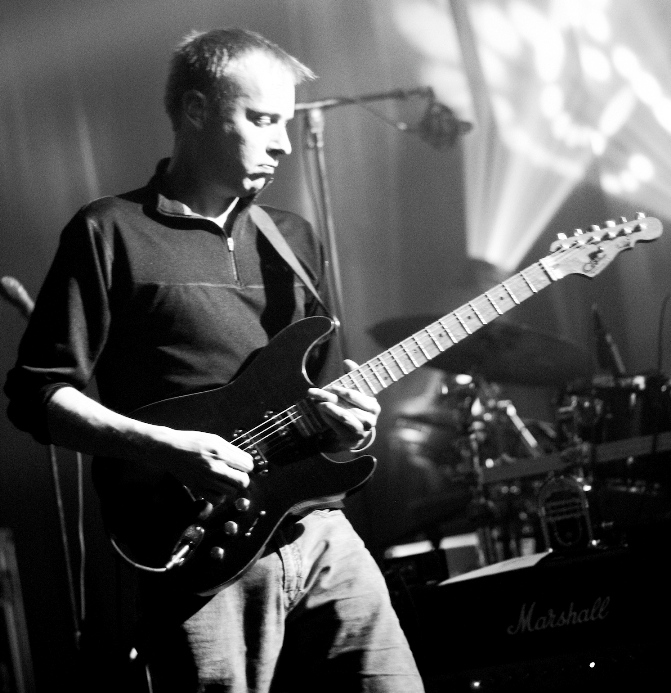 Since its inception, Gathering of the Vibes and its fans have made "giving back" a priority through their support of numerous social causes. In 2008 and 2009 combined, festival organizers have donated more than $125,000 to local Bridgeport charities, the Connecticut Special Olympics and many worthy not-for-profit organizations. In 2009, festival attendees donated 5,500 pounds of non-perishable items to local and state food banks. The festival's bold "Green Vibes" environmental initiative ranges from an aggressive on-site recycling campaign to educating fans on the current research and development being done, and the progress being made in the field of alternative energy solutions.
Gathering of the Vibes began in 1996 as a celebration of the life of Jerry Garcia, who had passed away the previous summer.  Initially named "Deadhead Heaven", the festival provides an annual forum for fans from across the country to remember the countercultural icon.  In each of its past fourteen years, Gathering of the Vibes has paired legendary artists with emerging acts to appeal to a wide cross-section of live-music enthusiasts.
WHAT:  Fifteenth Annual Gathering of the Vibes Festival
WHEN:  July 29 – August 1, 2010
WHERE:  Seaside Park, Bridgeport, CT
INFO:  www.GOVIBES.com
TICKETS:  A limited number of Weekend Camping Passes are on sale for $197.50; VIP Passes are $420. Friday and Saturday Single-Day Tickets are available for $65 per day when purchased in advance; Sunday Tickets are $50.  For tickets and information go to www.gatheringofthevibes.com or call Vibes HQ at 203.908.3030.