Gathering of the Vibes, the Northeast's premier music and camping festival, confirms additional artists to join headliners Furthur featuring Phil Lesh and Bob Weir, Jane's Addiction, Elvis Costello & The Imposters, moe. and many more, July 21-24 at Seaside Park, Bridgeport, CT.
Big Sam's Funky Nation, The Mother Hips, The Infamous Stringdusters, Tea Leaf Green, Roots of Creation, Giant Panda Guerilla Dub Squad, Sam Kininger Band, The Bridge, Rubblebucket, Kung Fu, Sister Sparrow & The Dirty Birds, David Gans, Waylon Speed, Lo Faber & Aaron Maxwell of God Street Wine, Caravan of Thieves, Darian Cunning Band, King for A Day, Andy the Music Man, Band Together, Nicos Gun and The Primate Fiasco have been added to perform on multiple alternating stages throughout the weekend. Grateful Dead vocalist, Donna Jean Godchaux returns to join Dark Star Orchestra as a special guest Thursday evening.
Perpetual Groove completes the Late Night Stage Throwdown Trifecta, joining The New Mastersounds and Big Gigantic, to keep the music moving until 3:00 a.m. each morning.
And that's not all. More bands and special guests announcements are forthcoming.
We're extremely pleased with the way the line-up evolved this year, says festival founder Ken Hays.  "Festivals are more popular than ever, and with this cutting edge lineup, we continue to reinvent ourselves, while keeping our core base engaged. It's the best of both worlds. There's something for everybody at the Vibes."
Returning as Master of Ceremonies is Woodstock's Wavy Gravy, in the midst of his 75th birthday celebration. Part of the birthday celebration includes a May 27th bash at New York's Beacon Theatre, where Jackson Browne, Vibes artists Dr. John and Steve Kimock, Vibes alumni Bruce Hornsby and Jorma Kaukonen, and many others will star in a special concert to benefit the Seva Foundation.
Wavy Gravy will share the MC role this year with new partner and Vibes co-founder Bob Kennedy, in light of the recent loss of longtime co-MC Michael James Potashnick. This year's festival is dedicated to his memory. Michael was family,  says Kennedy. "He exemplified what the Vibes means to so many...we will miss him greatly, and I have no doubt that on Thursday, July 21, his spirit will stand next to us on the stage to welcome the VibeTribe back to another amazing weekend of music and family."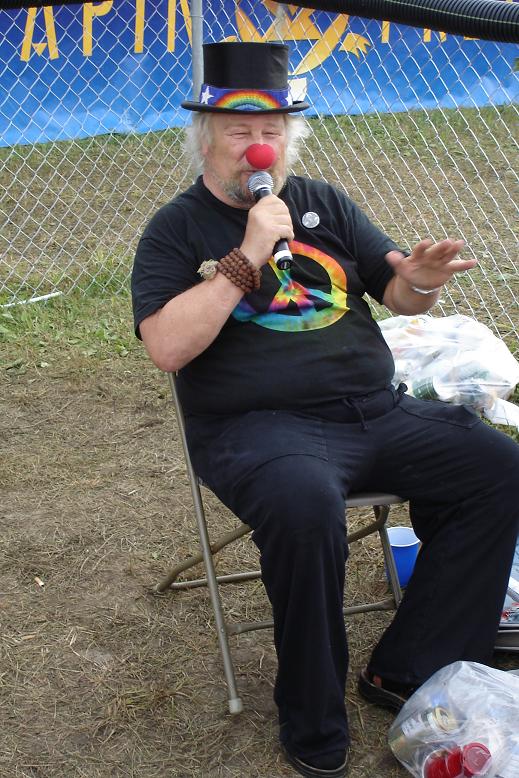 Tickets for Gathering of the Vibes range from $40 single day to $205 all-inclusive with camping. VIP camping is available for $420, and for the first time, single-day VIP tickets are an option for both kids and adults. VIP single day ticket holders can keep grooving at the Late Night Stage, an event previously reserved for campers only. Complete ticket details and information here. The Vibes is an all-ages, family-friendly event that caters to both weekend campers and single-day guests.
New in 2011, NYC area guests can ride the late night 'Jam Tram Party Bus,' departing after Friday and Saturday Late Night sets at 3:30 a.m. The Jam Tram operates from Seaside Park to New York's Grand Central, Port Authority and Penn Station.
Gathering of the Vibes began in 1996 as a celebration of the life of Jerry Garcia, who had passed away the previous summer. Initially named 'Deadhead Heaven,' the festival continues to be an annual forum for fans across the country to remember the countercultural icon. Gathering of the Vibes combines legendary artists with emerging acts to appeal to a wide cross-section of live music enthusiasts. The festival creates wholly unique musical experiences for attendees far and wide. People come to the Vibes annually to build and renew their bonds of friendship, a community that has affectionately become known as the 'VibeTribe.'
For complete and up-to-the-minute Gathering of the Vibes information, check the website, and follow Gathering of the Vibes at Facebook, Twitter, and Myspace, or check the message boards.