With summer coming to an end and the leaves on the trees already changing, Catskill Chill was a perfect last hoorah for the 2012 festivals season. You would be hard pressed to find people complaining about the festival, which offered three full days of some incredible times.
When it comes to festivals, most people are looking for three things: great music, great people and great weather. More often than not, the latter is the one that makes things tricky. This was the case at Catskill Chill, which had a weekend full of fantastic tunes that at one point had to be stopped due to a tornado warning.
However, the storm didn't really last for more than a couple hours and all acts still played with some having a shortened set. The good thing was that even when the rain started pouring and getting crumby there was plenty of cover in the way of friendly neighbors' easy ups, cabins and the covered stage areas.
The festival started up at 3:30 p.m. on Friday but my crew showed up bright and early to claim our camp sites. Festival-goers were not allowed to camp with your cars… but it seemed like that was really the only rule. Catskill Chill did a great job at giving people the feel that they could do whatever they wanted within vague boundaries. In fact, the only hassling I ever saw was for people trying to bring contraband into the concert venue via backpack.
Otherwise people were free to do as they pleased and camp where they pleased. We found a nice little area near the climbing wall that served for a great place to camp, but also a spot to get a bad case of poison ivy.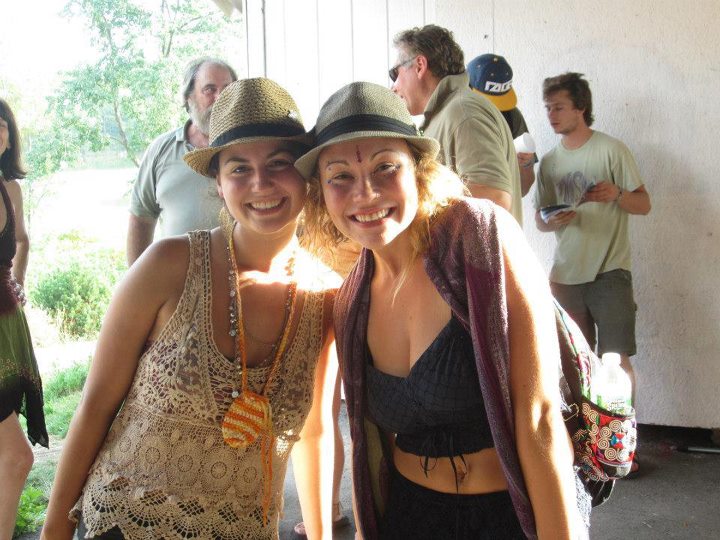 Some great aspects about the festival, aside from the incredible lakefront scenery, music and fans, were the prices and availability of food and beer. Not only was the food great (thanks Vegetarian Oasis) and reasonably priced, but there was plenty of it around. Also, whoever's idea it was to make beer $3 to $4 a pop and have a happy hour that brought the price down to $2, should win a medal. That was nice work right there.
The late nights were absolutely insane with people throwing full fledged cabin raves. It was not uncommon to see bands playing throughout the weekend and seeing artists partying with attendees until the wee hours. Others could be found dancing their faces off next to the ice cream truck, which was blasting EDM and flashing lights through a disco ball.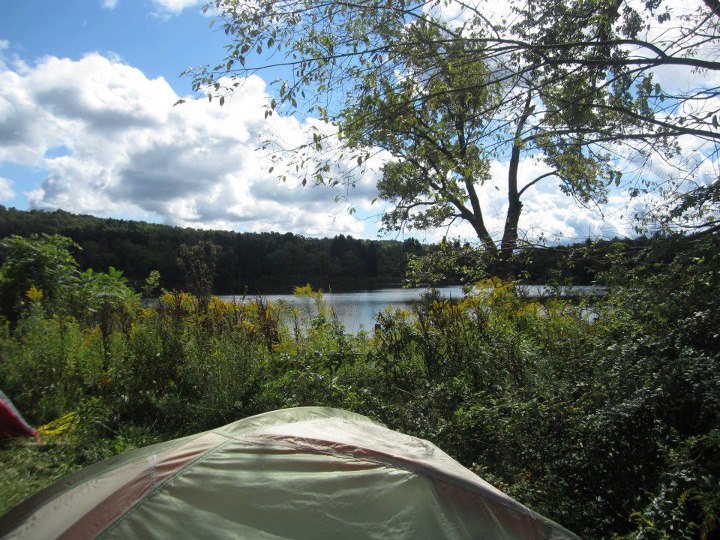 Catskill Chill had a great friendly feel where friends came together, as well as meeting others throughout the weekend.
Friday highlights:
Friday had one of the better lineups I've seen at a festival all summer with music starting up at 3:30 p.m. and going until 5 a.m. Twiddle, who hail from Rutland, VT and are friends with some of our crew, put on a great set of funkiness early in the day. They were a few minutes late due to their van breaking down, but luckily my buddy B-Fast scooped them up and got them to the show. Rock star status right there.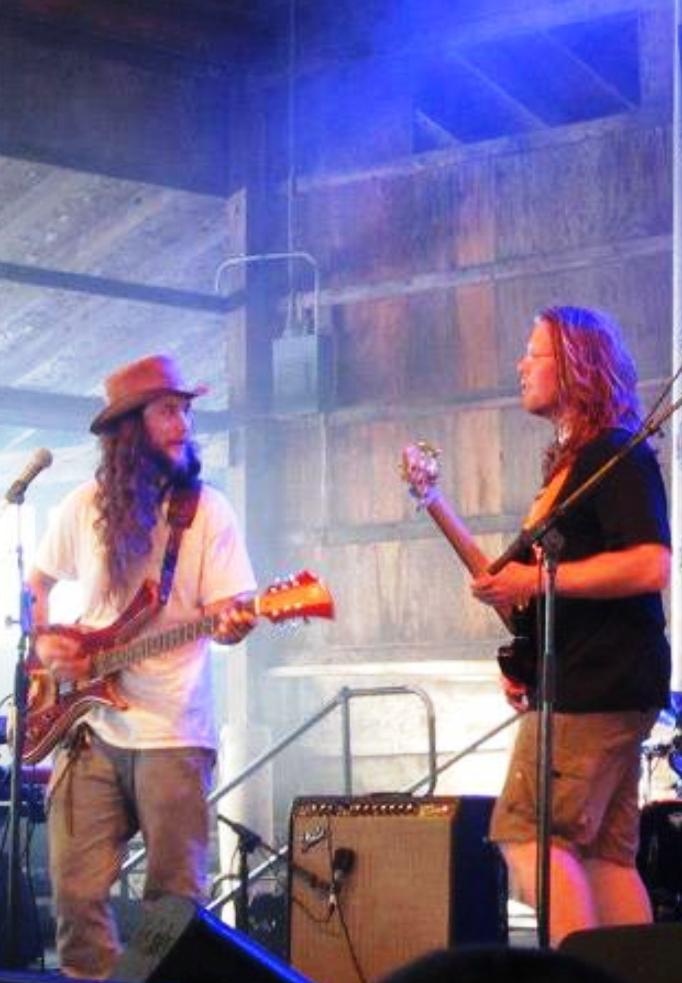 JGB with Melvin Seals followed, opening up with "The Harder They Come" and continuing with an hour and a half of some of my favorite Jerry Garcia Band tunes. They ended with a jammed out "Deal," bringing delight to every Deadhead in the place.
Melvin and JGB showed ultimate hospitality by treating me to a couple of glasses of wine and talking about music and life. They are about as down to Earth as you can get, which was very reassuring.
After hanging with Melvin, Cheryl Rucker and Pete Lavezzoli of JGB, I found my way over to Conspirator which was raging about as hard as you can rage. Lately the shows I've seen Conspirator play have been fantastic and this one also did not disappoint. They even threw in a cover of Scarlet Begonias midway through the set.
Kung Fu played a dirty set of funk and ended up bringing out Chris Michetti of Conspirator and Neal Evans of Dopapod for Stratus. It was a perfect jam coming in a late night slot, serving as some of the most creative music of the night. Imagine the Michetti of old getting down with Kung Fu. Pure nastiness.
After Lettuce brought the funk and horns as they always do, Dopapod hit the stage. Dopapod brought up Tim Palmieri, who plays guitar for Kung Fu and The Breakfast, at the end of the set to help on the song "Trapper." This even included a Jeopardy jam.
EOTO and Jeff Bujak rounded out the night. EOTO had a nice mix of dub step and steady dance grooves throughout their set. One can even hear a few Phish teases. Needless to say, they had the place going hard at Catskill until 4 a.m. Bujak played a stellar set in Club Chill with dancers and hula hoopers.
Saturday Highlights:
After a ridiculous Friday that seemed to never end, I started my day seeing The Alchemystics. However, at the beginning of the set, an announcement was made that everyone should take cover and prepare for 70 mile per hour winds, heavy rain and possible tornados. While it was a bit scary to some, it was a great chance for everyone to relax and meet people while the storm passed. I would like to note that our crew called the bluff of that crazy storm. In the end there was very little wind and no lightning.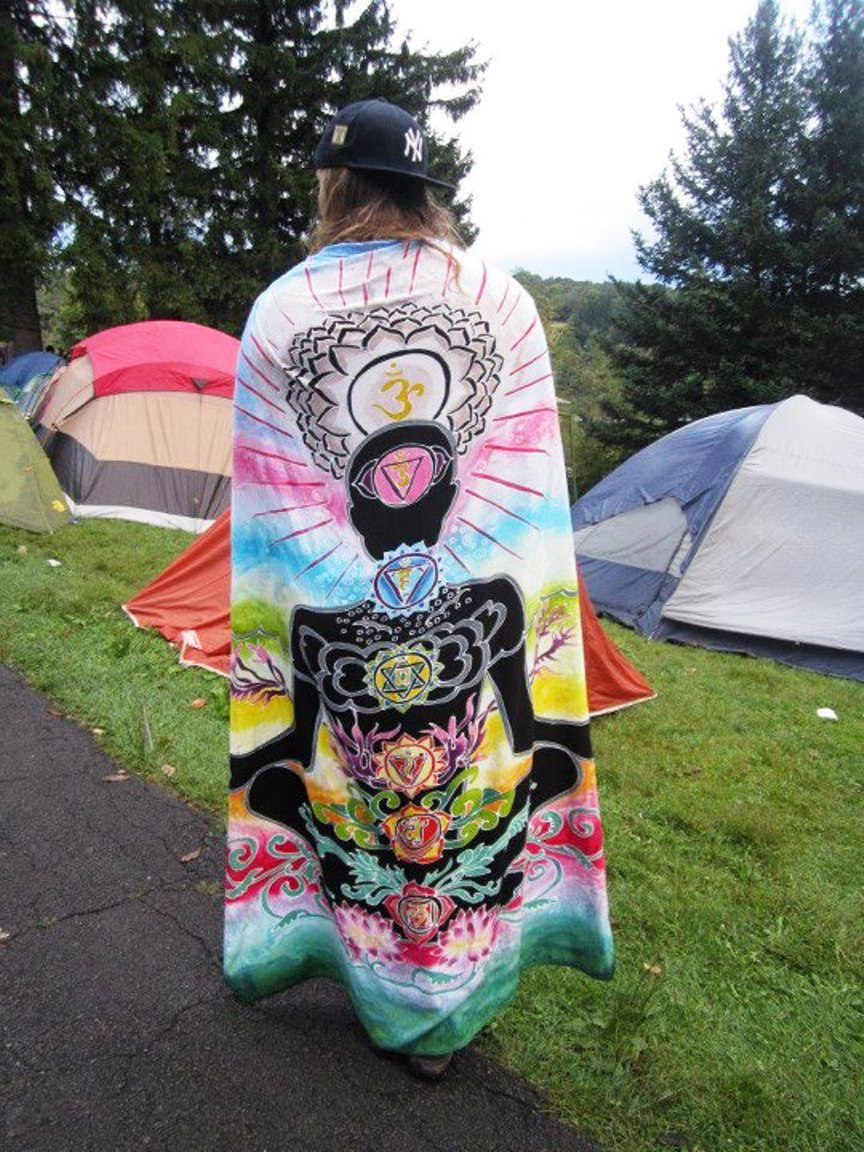 Tim Palmeiri and Rob Sommerville of Kung Fu sat in at Consider the Source as well as Tim sitting in at Headtronics. While bands like Rubblebucket, Lespecial, Indobox and and Alan Evans ripped it up all day, I feel like the real party started with Yonder Mountain String Band.
This was one of the most excited crowds of the weekend, and also possibly the most excited band. The fast pace bluegrass mixed with some seriously ambient jams were flowing perfectly with the mood. Jeff Austin even took a second to tell the crowd, with a huge smile and a laugh, about how incredibly good they were all feeling that night.
Soulive played a great set with The Shady Horns sitting in for most of the show. The band started around midnight and played a killer set which featured "Eleanor Rigby" by the Beatles and "Third Stone from the Sun" by Jimi Hendrix.
Other highlights from the night included Break Science and Particle. Particle, which received mixed reviews throughout the weekend from those watching, was actually one of my favorite parts of the night. While I was hoping they'd play "The Elevator," they made up for it with "Have a Cigar" and "One of these Days."
The music officially continued until about 5 a.m. but I can tell you right now that very few people stopped then. This was a great night where people could roam around from cabin to cabin, catching late night shows by Fikus and Shwizz to name a few. Also, the ice cream truck was going all night long. The fact that this essentially became a party spot was one of the funnier things about this festival.
It was also cool to be able to catch some of your favorite artists partying amongst you. The guys from Kung Fu, Dopapod and Lespecial could be seen mingling with friends all weekend long.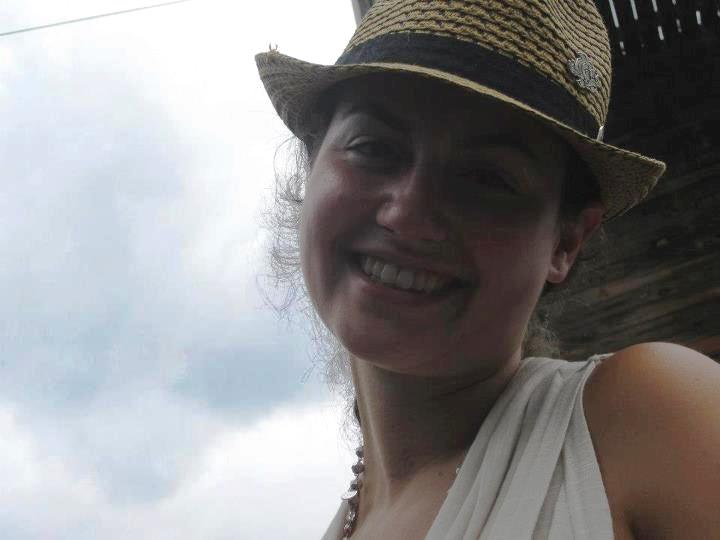 Sunday Highlights:
Most Sundays at festivals tend to be a bit laid back. Not this one. This had music raging until 3 a.m. at the stages, and much more throughout the night at the cabins.
I started my day off at Jennifer Hartswick Band, where I first realized about the Happy Hour beer prices. Granted this turned around my day from being a hangover to just plain fantastic. Jennifer Hartswick put on a fantastic show with several originals to go along with a Stevie Wonder cover that included a tease of First Tube by Phish.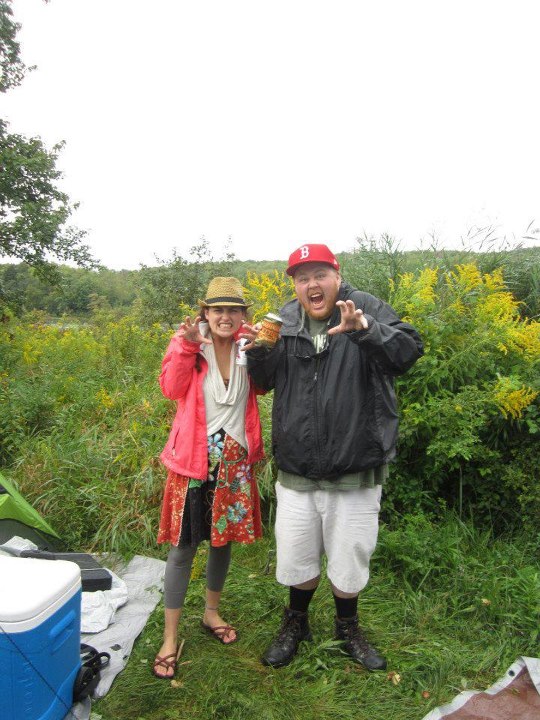 After Jennifer Hartswick I bounced around between the McLovins, Cornmeal and my campsite. I was getting ready for Lotus, which served to be completely crazy. This was a two hour set of some of fast paced, electronic rock that had my legs turning to putty by the end of it.
After catching Damn Right!, Heavy Pets and D.V.S., my next favorite part of the night came during Kick Rocks. This was a point where my buddy Dezi brought a broom to the crowd with him which he called his "Gibson Broom." He was playing it like a guitar, and then would turn it over so I could play keys. Freaking silly as hell. It made sense at the time and I was yelling it at the top of my lungs much to the dismay and possibly annoyance to those around me. But we didn't care- not one bit. This was one rocking set!
I had never seen Kick Rocks before and now I can see why people were so amped for it. It was a great fusion of jam, rock, electronic and jazz that was completely improvised, aside from a nasty cover of Led Zepplin's No Quarter to end the weekend.
On Monday morning it seemed like nobody really wanted to leave. Maybe it was because of the physical exhaustion of the jam packed, crazy weekend or the fact that it was just that fun. Either way, I can say that I am very much looking to see what Catskill Chill 2013 has to offer.