Pigeons Playing Ping Pong might sound like a funny name, but their music is serious, ranging from funk to dance to electronic. On July 3, they released their second LP called "Psychology," and right from the get go it brings the heat.
The album has 13-tracks that span across a variety of musical genre, but it is clear that funk and psychedelic trance music is their forte. The band launches into the album with a track called "FU," which provides a funky beat to go along with some funny lyrics describing exactly what they want to do: FUNK.
I will admit, I went into listening to this album essentially blind. I didn't know much about the band except for what I had heard and what I checked out on Youtube. I can say that I was immediately impressed by their unique sound and what seems like will be ability to get people going and dancing their asses off. "FU" is a track I listened to a couple times in a row just to get myself in the mood. They laid it down hard and reeled me in like a fish with the steady James Brownesque guitar groove, horns and powerful vocals. This one is sure to be a fan favorite and one that will have the dance floors bouncing during their live performances.
"Melting Lights" settles into an easy going groove that starts with the lyrics, "I don't want to get no sleep, I just want to keep on grooving." It made me smile, bounce my head and realize that these cats have it going on- and that our heads were in the same page. Unlike "FU," this doesn't have much of an explosive sound, but describes the party atmosphere that surrounds the band and includes some catchy riffs throughout.
"Julia" has an islandy kind of intro that reminded me a bit of the Talking Heads song, "(Nothing but) Flowers," until it gets into a heavy guitar riff. It keeps the island groove throughout the song and the chorus is about as catchy as things get. I can't see this being a huge live song for them, but it is well done nonetheless.
Pigeons then launch into a space aged electronica type feel, complete with funky beats and synthesizers that are sure to get people moving. After a laid back song like "Julia," "Schwanthem" is the exact opposite. This instrumental track features a steady pocket groove that the band will probably be able to go just about anywhere with. I am especially excited to see how this track turns out live. It is followed by "Zydeko," which gets back into a James Brownesque guitar intro before it settles into a classic rock feel. I can't help but love the vocals, which are once again powerful but soothing at the same time. "The purpose of the show, is raging with the band." Enough said.
"Time to Ride" brings back the funk again and has unlimited energy potential. This is one that will have fans groovin' hard, getting' down, lovin' life- you know the deal. Once the vocals pop in, I was surprised by the produced voice and while caught off guard, I loved it. "Grab yourself a seat, it's time to ride." Man, I can get down to these guys. After getting nice and funky on "Time to Ride," Pigeons lay down some heavy guitar and get rocking. I was pleasantly surprised by this intro, which melts into psychedelia with outstanding descending guitar patterns. Musically this is a winner, however, it was one that after that I feel might have fallen flat a little bit, as the lyrics got a bit depressing… Oh well. They can't all be winners.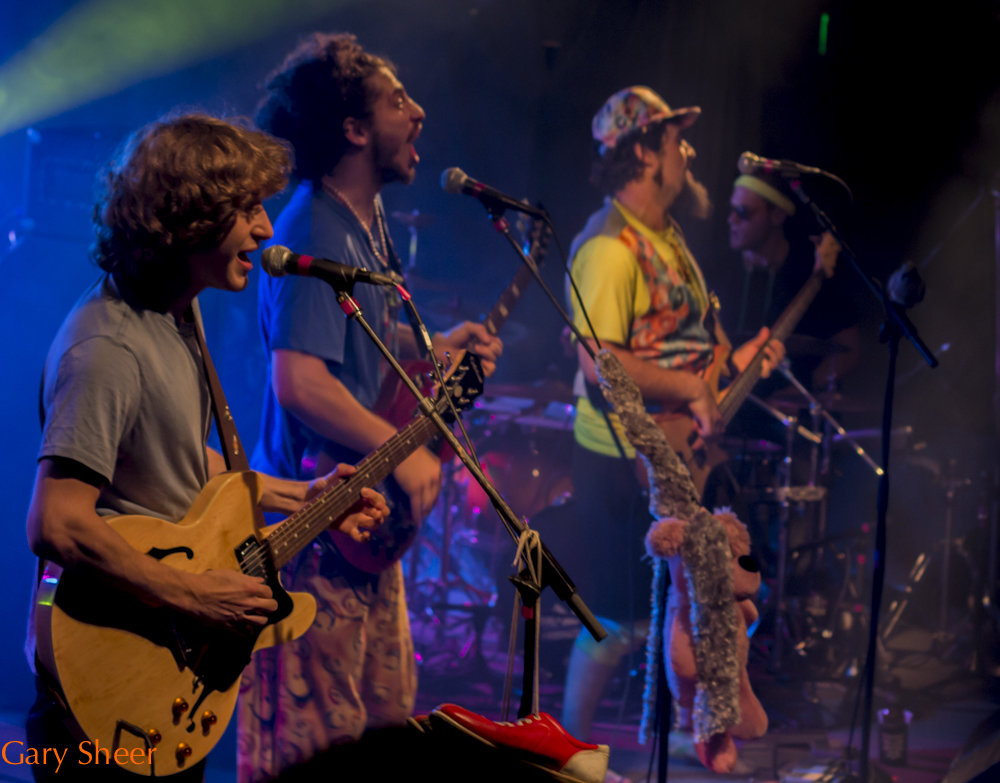 They move to their psychedelic roots with "Moonwalk," which is another instrumental track. It is a smooth ride right from the beginning, mixing wah peddles with funky riffs, a steady drum beat and some alien noises on the synthesizer. The groove is nice and catchy and will be sure to be a highlight that could get pretty crazy during shows. This is one that I could get down to all day, and I have a feeling many will.
"Horizon" starts off mellower than any other track on this upbeat album… but it's almost as if you know shit's about to go down. This track goes for nearly 10 minutes and about 40 seconds in, it kicks into gear with a catchy guitar riff and suddenly the whole band is in the pocket- and a nice pocket it is. Right around 1:30, a simple but amazing guitar riff kicks in, and suddenly I am very intrigued on where this song will end up. The drum beat keeps it all together, with the rest filling in with supreme sounds that span over a number of different genres. This might be the best put together track on the album, but you might as well take this musical journey to see for yourself.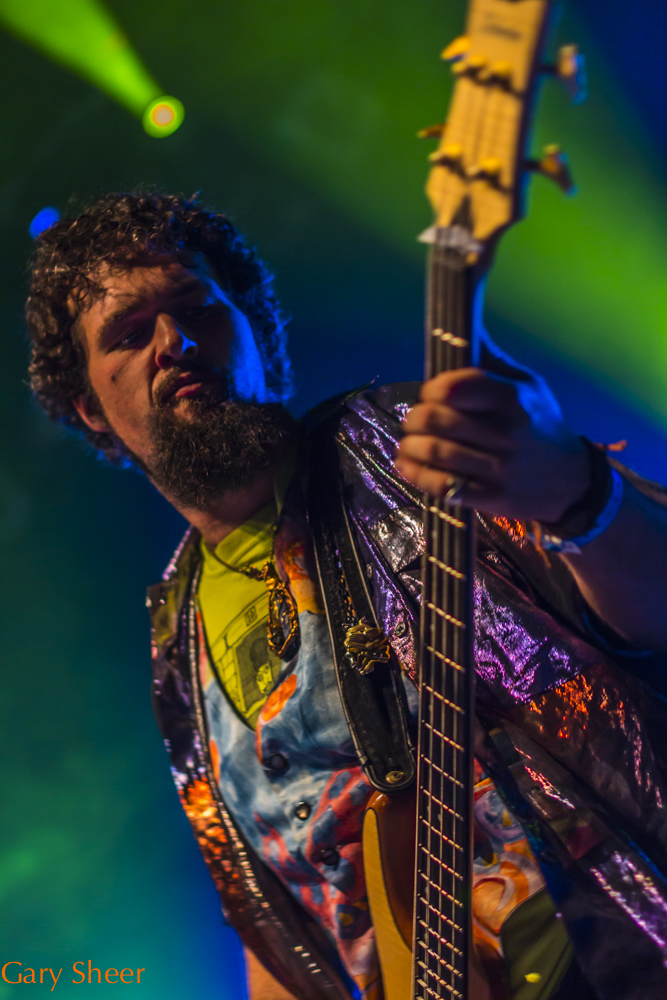 "Lightning" gets right back to the funky, psychedelic grooves with ascending guitar riffs in the intro. It launches into some powerful vocals, backed by a pure funk beat and psychedelia. About three minutes into this jam there is some raging guitar that left me impressed and wanting more, before it gets right back into the vocals. Good tune, and I can see this going big live.
The drum and bass beginning to "White Night" is always a welcome aspect for me, and then trancing guitar that comes next is just fine. I really like the smooth nature to this song, and you know, the sound actually sounds like a "white night" to me. It drops into the vocals and a low toned quick guitar riff layers the background, along with the steady drum beat. This is followed by "Live Life," which brings out the band's love for reggae. It is simple, yet satisfying, and one that I can see myself playing on my porch while enjoying the sun on a day off from work. Everyone needs songs like this.
The album finishes off with Upfunk, which has my name written all over it. I love this tune right from the get go. Once again Pigeon brings the funk hard, along with the deep vocals and temp changes- it's a winner. The tension and release in this song kicks it to high gear and all of a sudden I'm raging. It ends with the sound of…psychedelic pigeons on a loop? This is going to be a huge song live, mark my words.
For those who love the funk and want to dance, I recommend grabbing this album. It's got a pleasant mixture of instrumental psychedelia, catchy lyrics, steady funk, deep meanings and overall incredible musicianship. While Pigeons Playing Ping Pong may not be a household name yet, who really gives a shit when they can kick it into high gear like this? Pick up a copy of "Psychology," you will not be disappointed.