The Brothers Comatose are one of the most exciting bluegrass outfits to emerge in the past decade, and I await each of their stellar releases with bated breath. I first encountered the band at Hardly Strictly Bluegrass 2015, where I stumbled across the latter portion of their set, the sound of the dueling fiddle and banjo drawing me in from across the sun-soaked fields of Golden Gate Park. After building to a frenetic crescendo, they paused briefly as the audience waited spellbound, before explosively launching into the chorus of "Feels Like the Devil." Since that moment, I've followed the group closely. Their last album, 2016's City Painted Gold, was a delightful ode to San Francisco, which eloquently described many of the frustrations associated with the city today.
As of February 3rd, The Brothers Comatose have embarked on their Frostbite Tour in support of The Covers EP: Vol 2, which showcases their unique take on several songs from a variety of genres. The first tune on the EP, Ryan Adams' "To Be Young," begins with a steady toe-tapping rhythm. Mournful harmonies make for an incredibly catchy chorus, and the end of the song builds from a near-whisper to an inspiring outro led by some playful fiddle work. The Brothers' take on Huey Lewis' "I Want a New Drug" features a bouncing, syncopated melody that provides a delightful counterpoint to the twangy vocals, which Ben Morrison has injected with a healthy dose of swagger.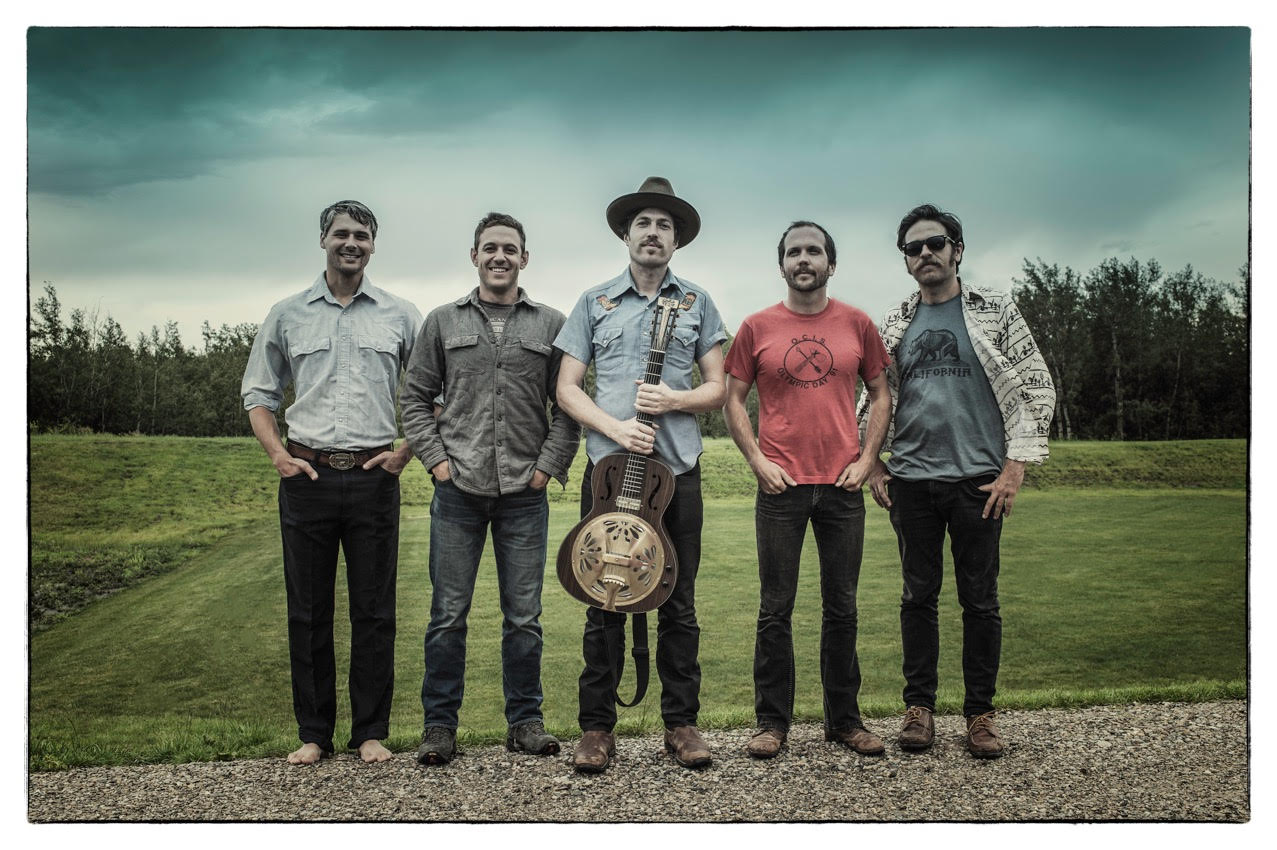 Cake's "Stickshifts and Safety Belts" is quite brief, and left me wanting more. However, the band manages to incorporate several fun changes in tempo into this short tune, punctuated by a fiddle outro. The high point of the EP is left for the end, with a masterful cover of Hank Williams' "My Bucket's Got a Hole in It." At first, the song is plodding, yet in a pleasant and relaxing manner. The fiddle trails the banjo and guitar, which finally twindle to a pause, before a barn-burning explosion of high-tempo bluegrass jamming that still manages to preserve the clarity of individual notes.
Make sure to catch The Brothers Comatose on the road, as they tour the West Coast and Rocky Mountains through March. Their live shows are high energy, foot stomping affairs sure to leave any bluegrass fan with a face-splitting grin.