Catskill Chill is a music festival held towards the end of the summer music festival season. Most people are burnt out, broke, or unable to take anymore time off to attend another music festival. If you had an excuse for why you couldn't attend this year's Catskill Chill at New Minglewood, you won't be making those same excuses next year after learning about their extremely successful transition to a new campground.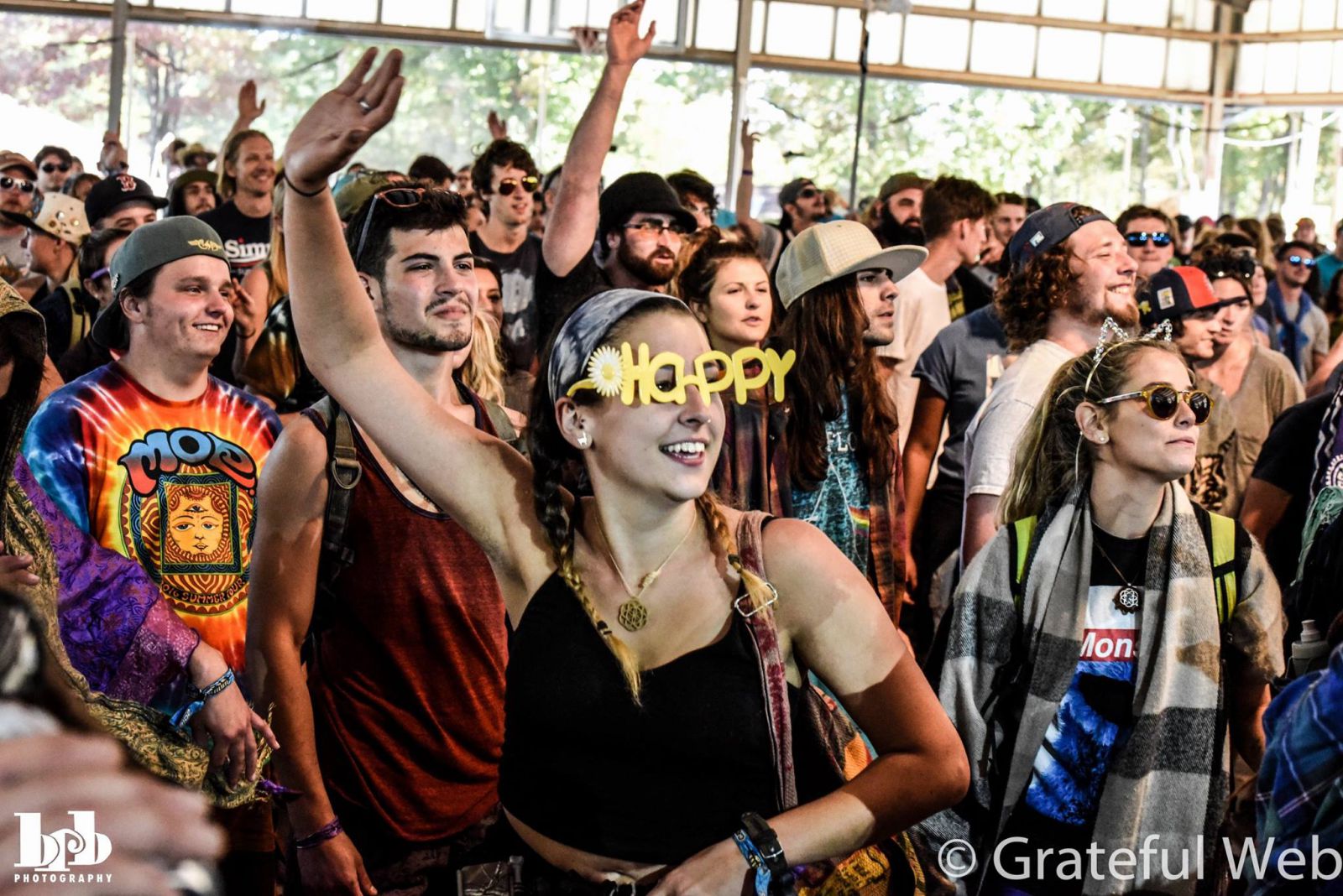 Catskill Chill is a community of groovers, brilliant artists, and easy-going staff. The entire weekend was stress-free due to New Minglewood's campground with a great flow, welcoming faces, and a happy community of music lovers. I'll be back next year without a doubt in my mind.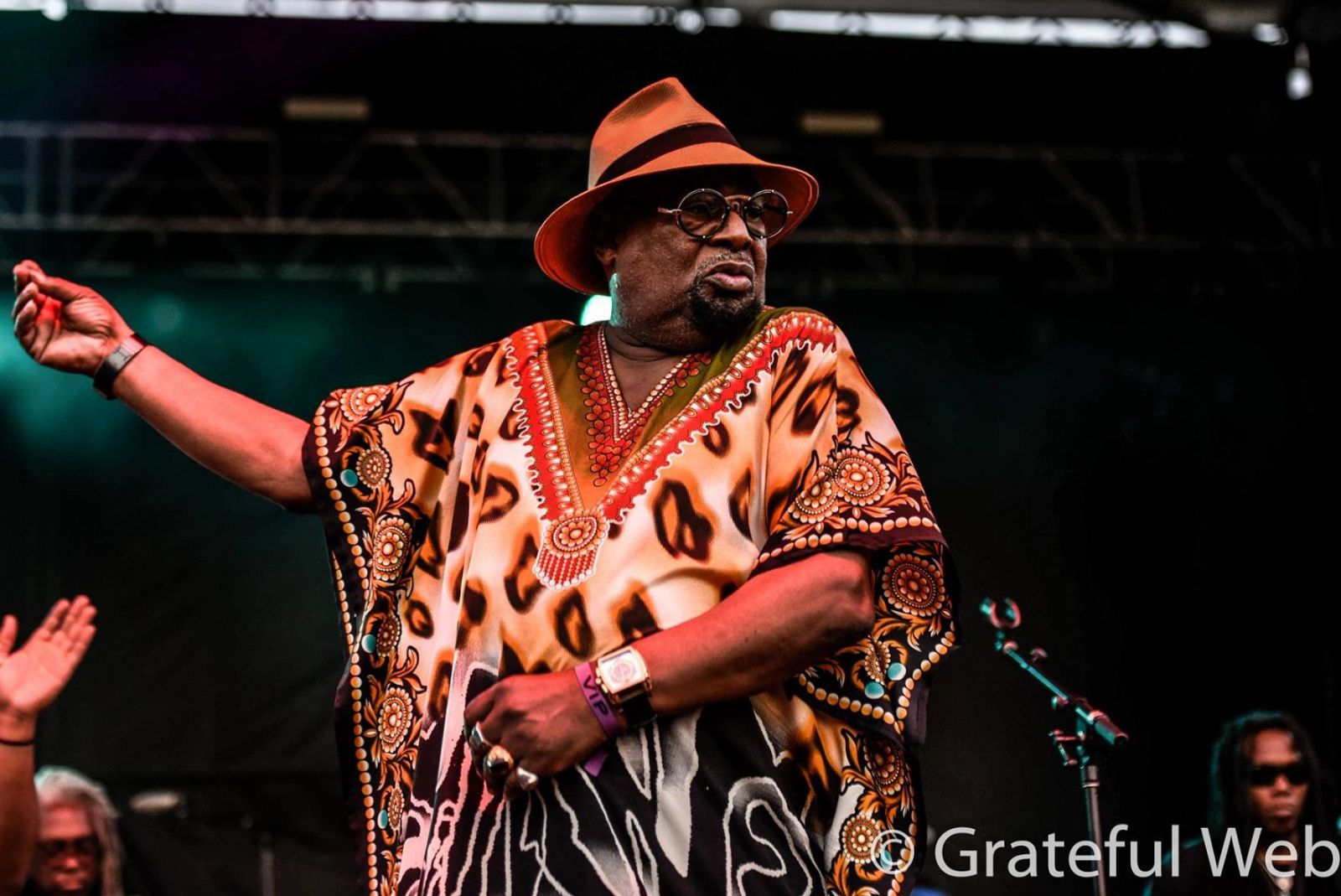 I arrived late to the party on Friday afternoon. Parked my car and ran over to make sure I wasn't going to miss George Clinton's sunset performance. There's a reason this man is the creator of Parliament and Funkadelic. He's a funk mastermind who knows how to have a good time. He's singing in the middle while his back-up dancers are entertaining the crowd, rappers are jumping into the photo pit, and then there's a guy doing acrobatics on the amps.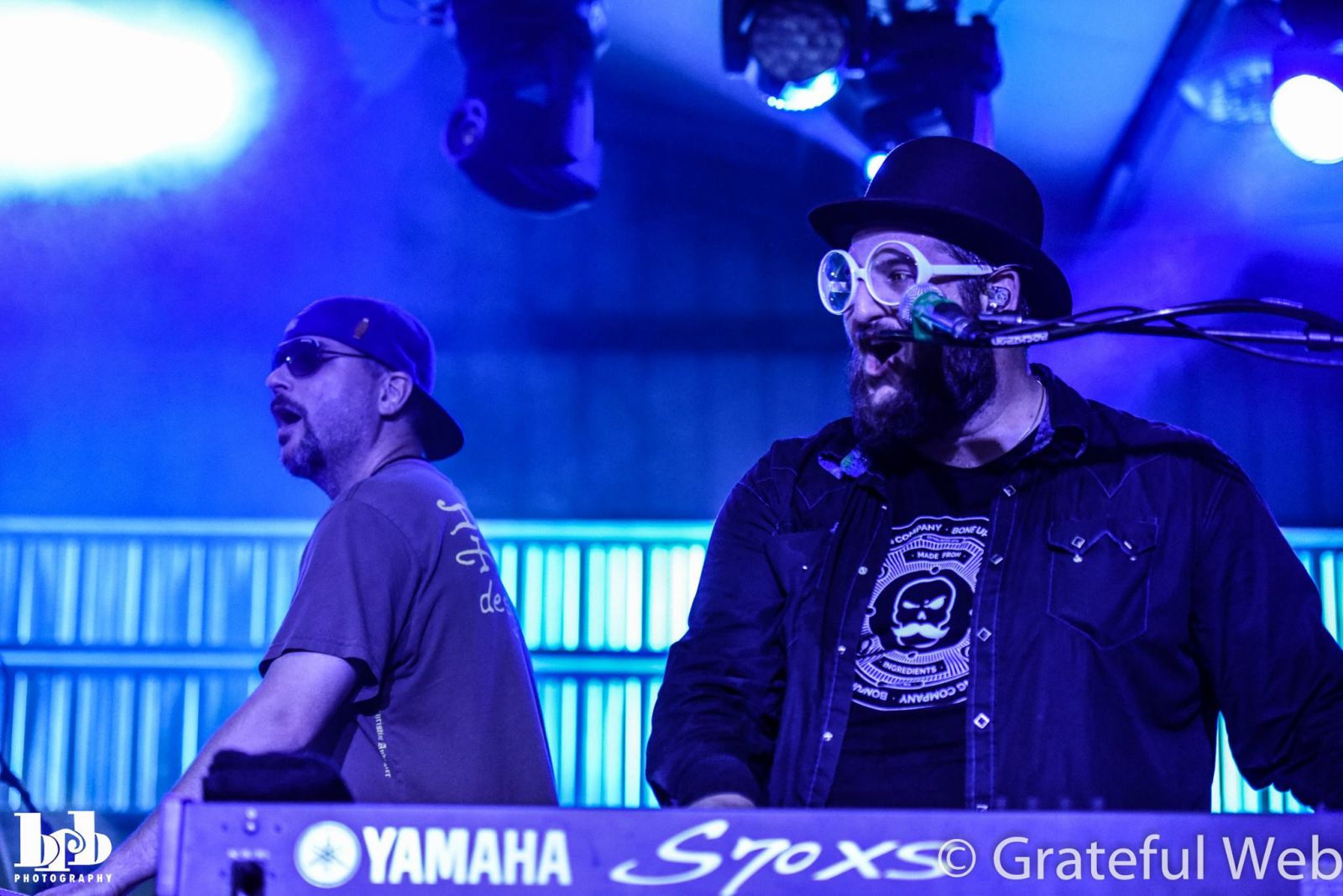 After George Clinton warmed me up with his show at the Main Stage, I headed over to the B Stage to catch Pink Talking Fish. This mash-up of Eric Gould, Richard James, Zack Burwick, and Dave Brunyak is genius. Pink Floyd, Talking Heads, and Phish inspire this group of dudes for a killer tribute set. Always, always, always a great time.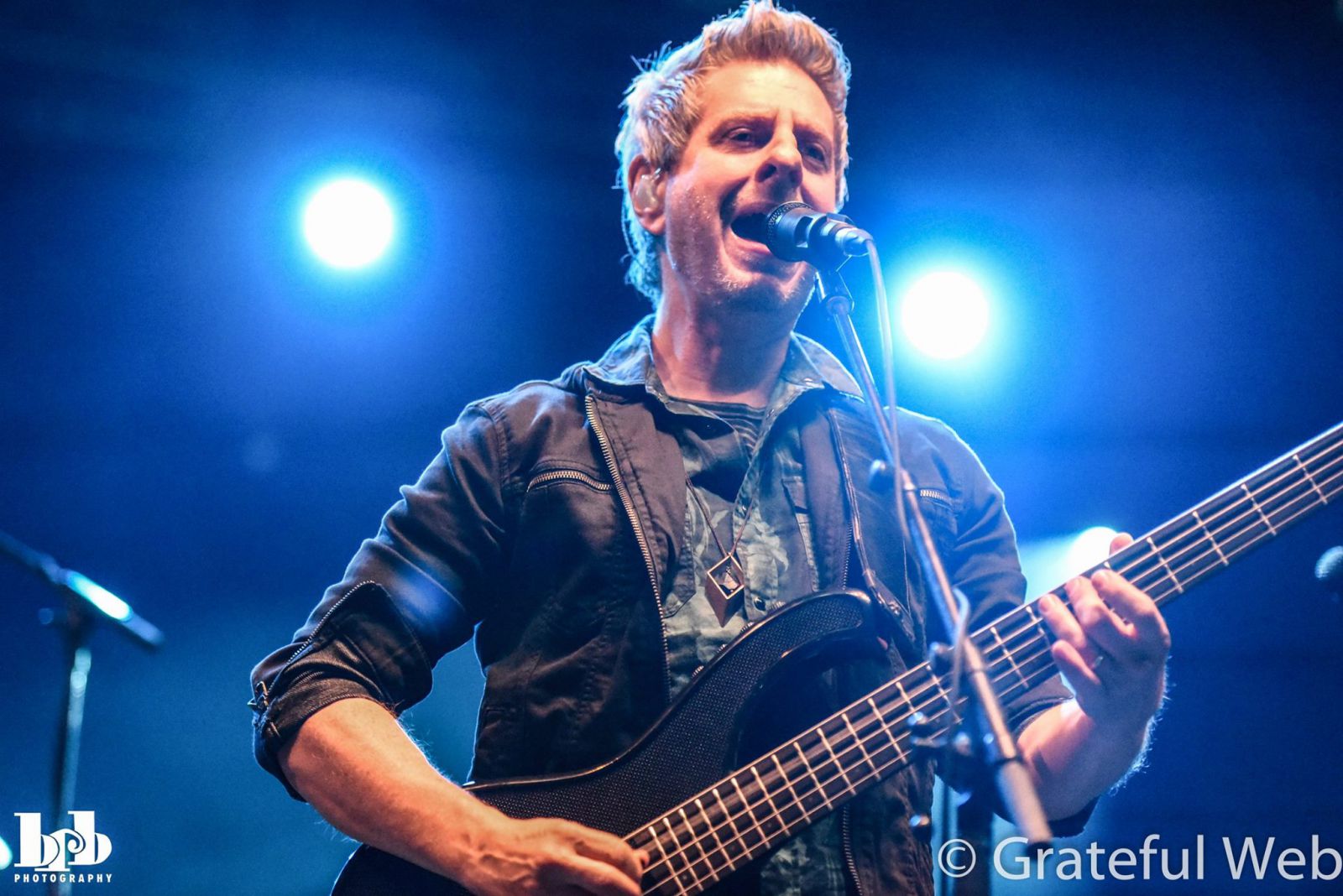 Mike Gordon eased the crowd into the late-night sets. Gordon killed it but he really got the crowd goin' when he came out playing Phish's Yarmouth Road for an encore. Everyone was singing, "hang with the bees and the buzz in the honeycomb" all the way to the B stage to see the Pink Talking Fish/Kung Fu fusion Pink Talking Fu.
Bring on the brass, baby! Kung Fu's Rob Somerville and Tim Palmieri make me feel some type of way. This was one of my favorite sets of the weekend. Not only was it a great set list, they brought out Hayley Jane, from Hayley Jane & the Primates, and Shira Elias, from Turkuaz, to make it even better. Talk about a way to continue the best party of the season.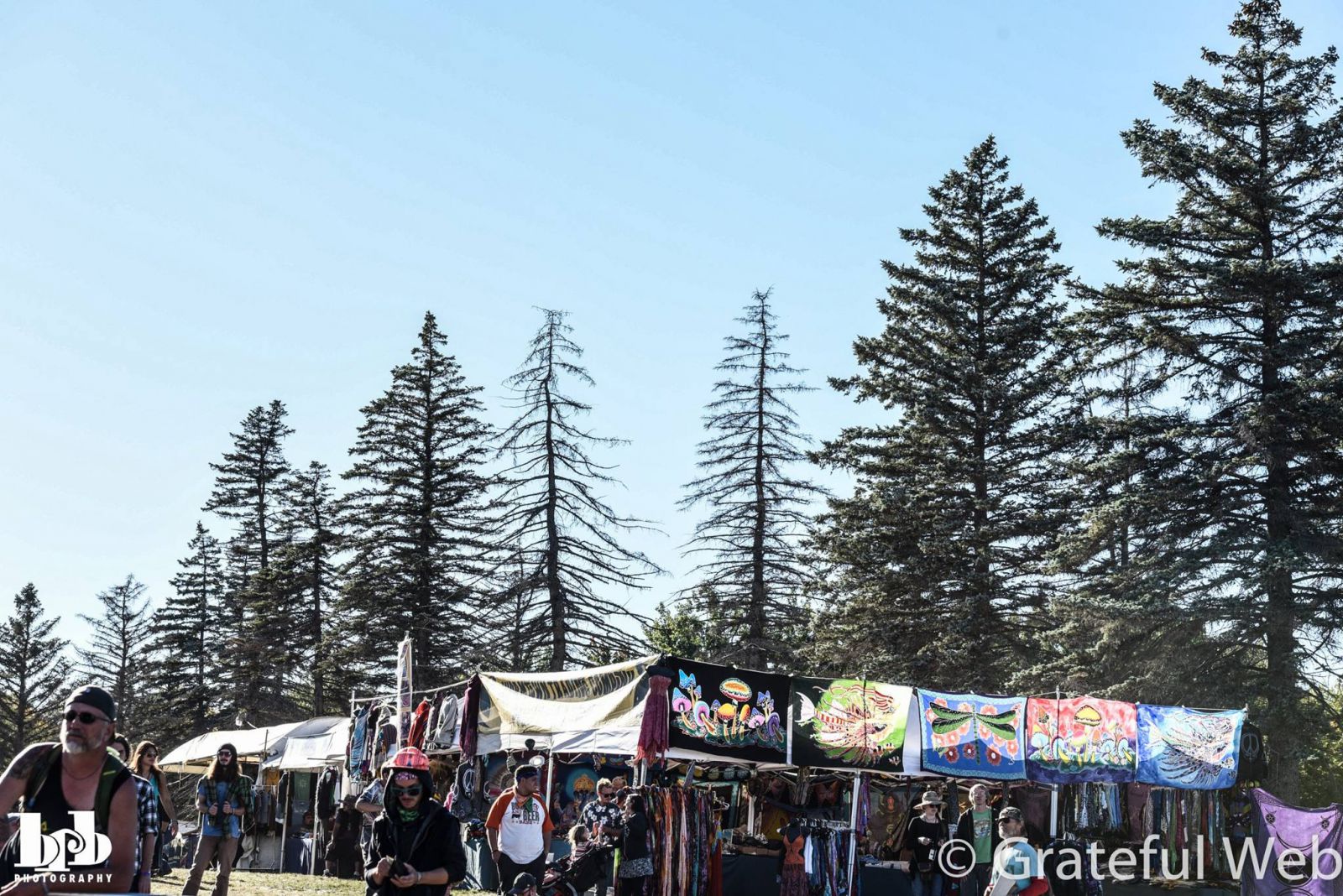 Saturday was magical to say the very least. Between the gorgeous weather, amazing line-up, and happy faces, I couldn't have been in a better place.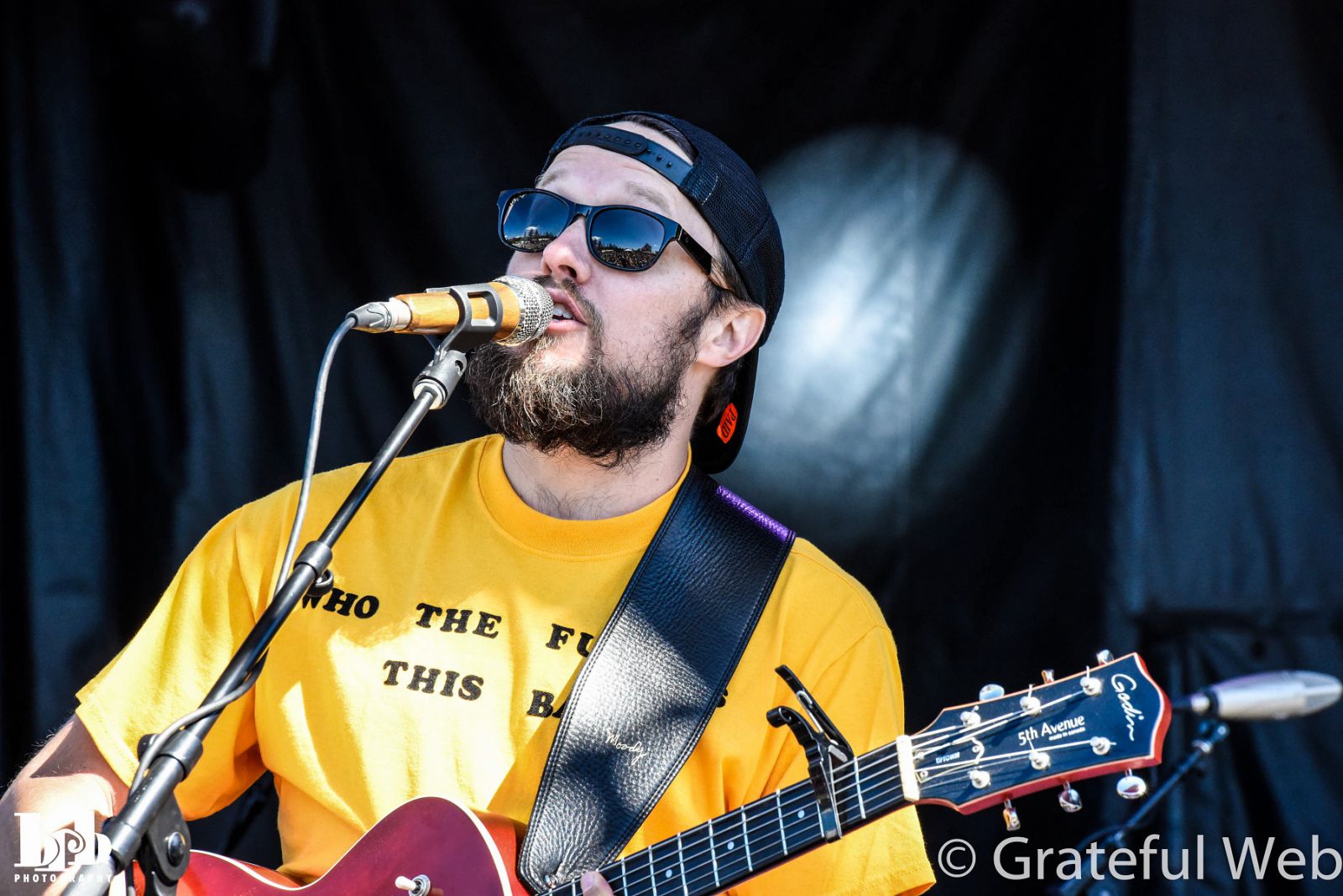 I woke up to Ryan Montbleau's sound check and rolled out of my sleeping bag to make it to his noon set. Grabbed myself an iced coffee and let him sing me into the morning. It couldn't have been more perfect. Ryan changed up his lyrics to 75 & Sunny to 75 & Chilly.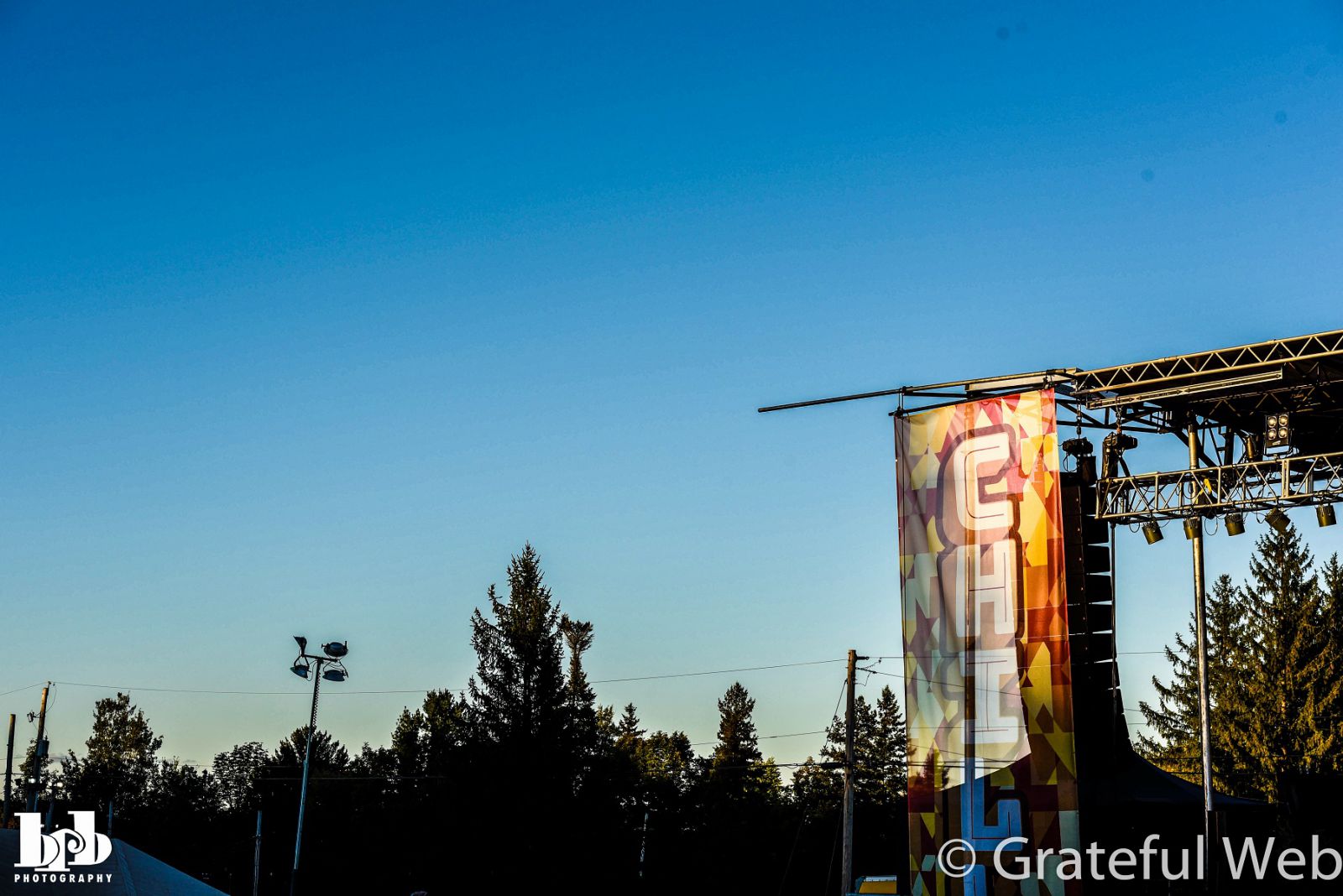 The next few hours were going to keep me moving non-stop from the Main Stage and B Stage. The walk only took me about 3 minutes. Chill made it easy.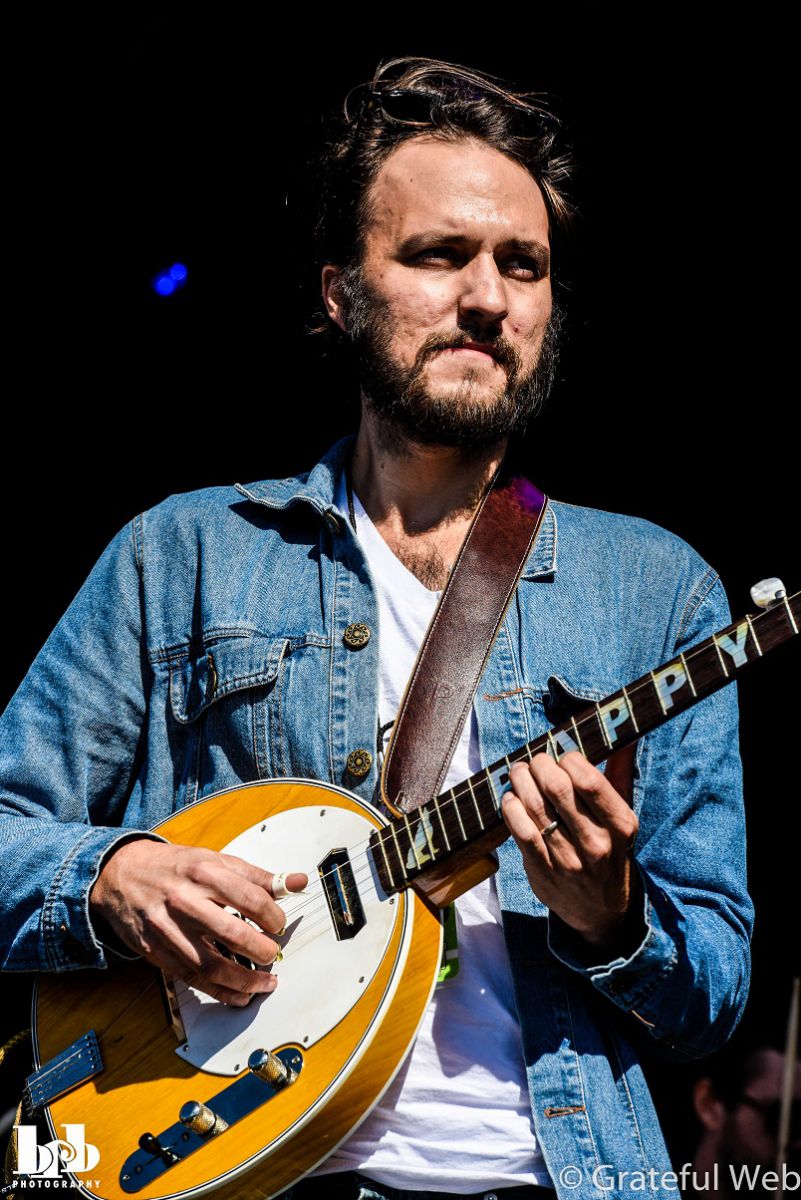 Cabinet is great and I can't seem to put them in one category. They blend influences from the blues, bluegrass, rock, and more. The band knows how to read a festival crowd, giving us all exactly what we want during their early afternoon set on the Main Stage.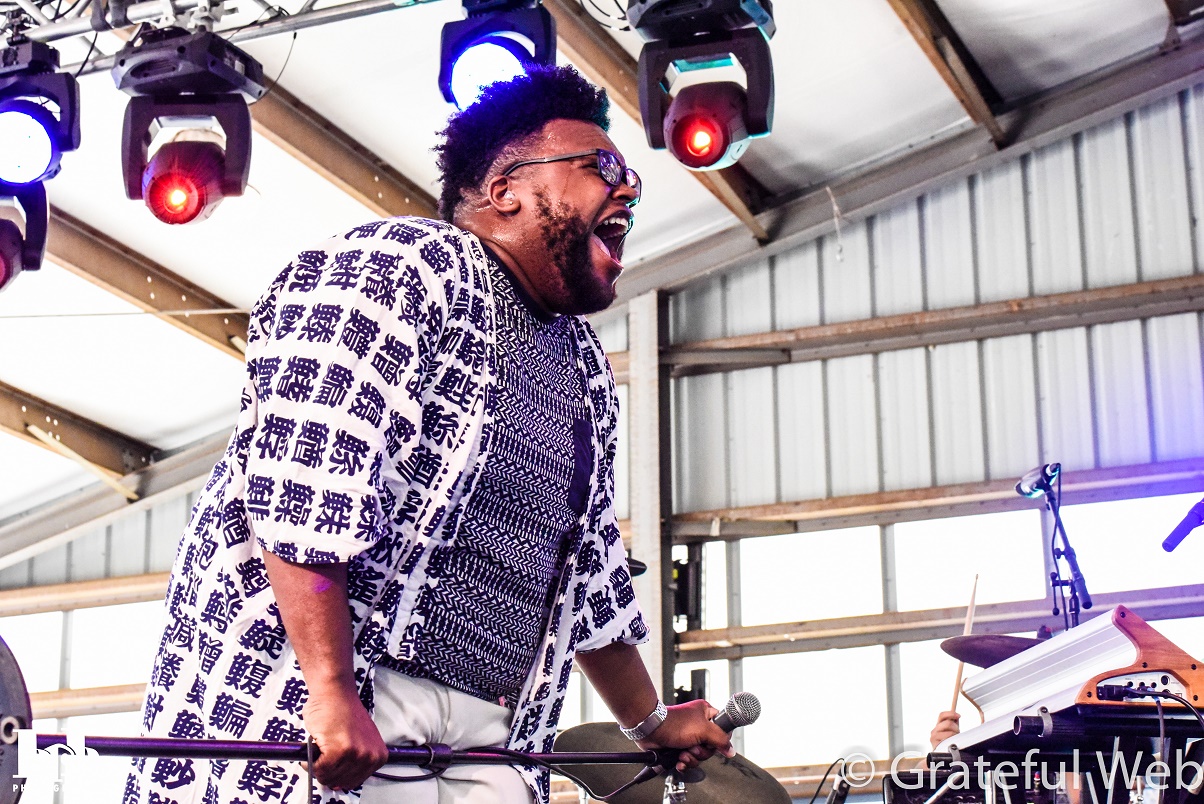 Hopped on over to B Stage. There was no way I was going to miss The Main Squeeze. These dudes are moving on up. Fast. This five-piece band from Bloomington, Indiana is full of soul and hard rock. The talent these guys bring to the stage will always amaze me. Corey's voice is soulful. Smiley on keys, Max on guitar, Rob on bass, and Rueben on drums makes for an remarkable, mind-blowing performance. They know what sounds good because they study the greats. The Main Squeeze is powerful because when you think the song couldn't get better- it does. It goes beyond your expectations. I'm already itching to see them live again.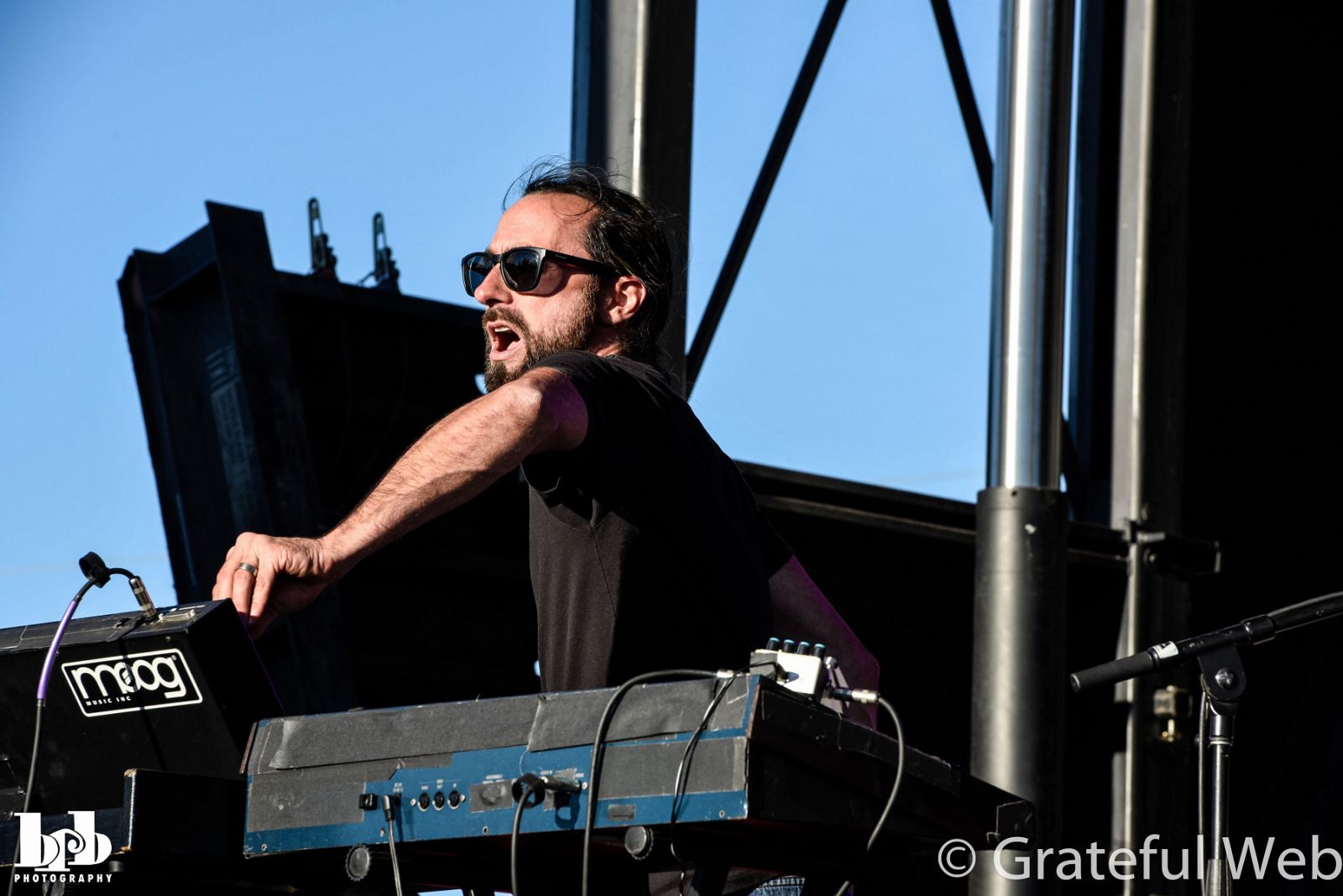 I caught the dudes of Particle the week before at Club Metronome with Kung Fu in Burlington, Vermont. They're electric rock filled with energy. I could watch Steve Molitz on keys all day long. He's bouncing on his tiptoes, making faces, smiling at Mike, Clay, and Kito.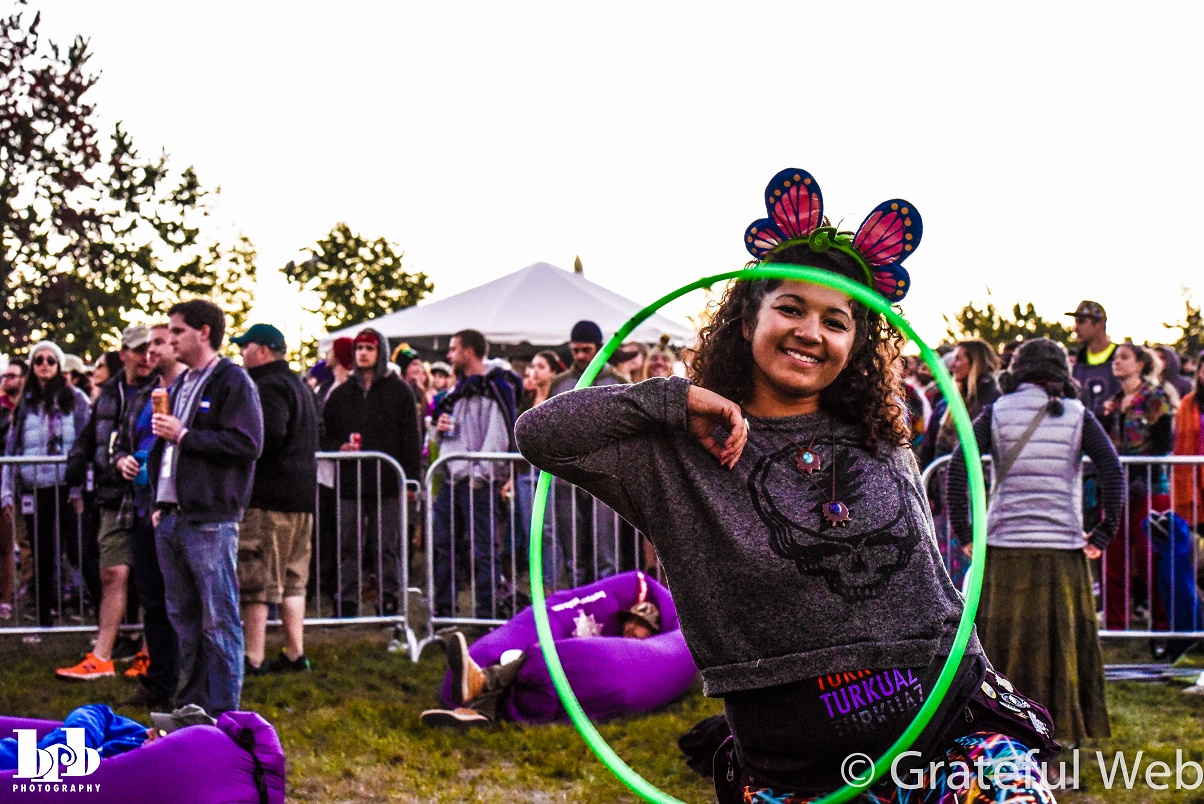 TAUK crushed it. Saw them back in the spring when they were opening for Umphrey's McGee in Albany, NY at the Palace. This was a completely different setting and it's sweet to see them deliver another awesome set in a different setting. I have a few drummers that I love to watch and Isaac Teel is definitely one of them. This guy brings the funky face and tight beats.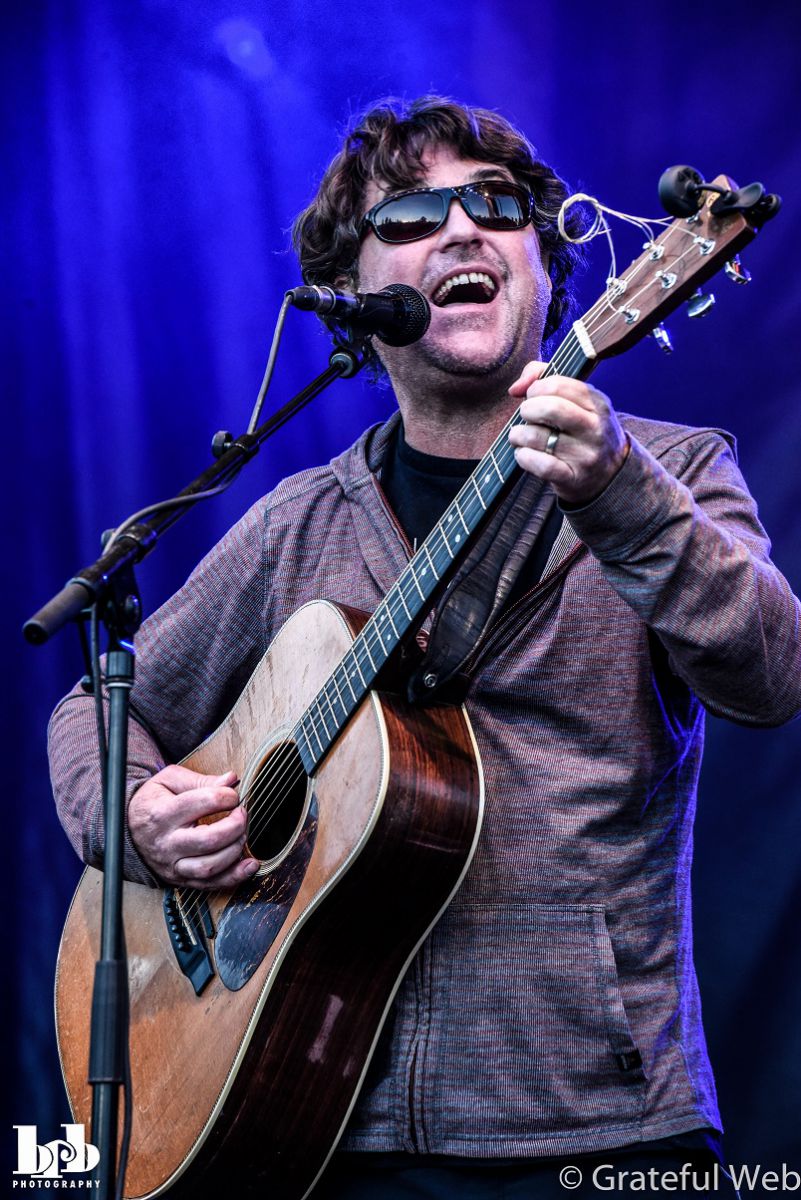 Keller Williams' Grateful Grass is a beautiful take on Grateful Dead's fan favorites. As long as Keller is leading this group of bluegrass fellas, I'll never get tired of this collaboration of bluegrass artists.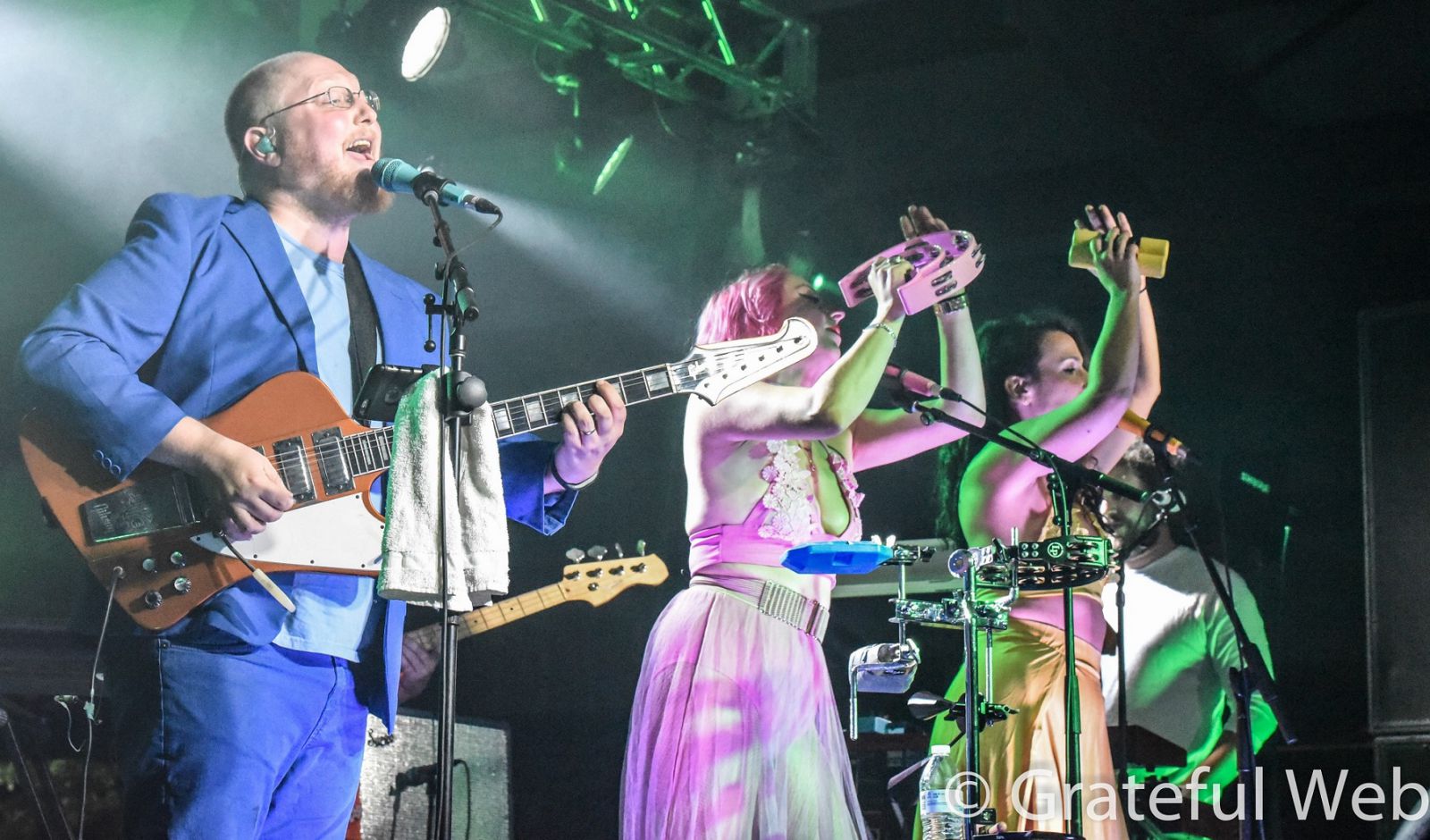 Then, there was Turkuaz. I had the privilege of interviewing Dave and Taylor before their set on the B Stage. They are a nine-piece funk band from Brooklyn, New York who consistently deliver. I don't think I have been this much of a fan girl over a band since I saw the Dixie Chicks at 6 years old. I hoot, holler, dance, and sing my heart out at their shows. Turkuaz grasps the energy from everyone in the crowd and make you feel like you're at a party that they personally invited you to.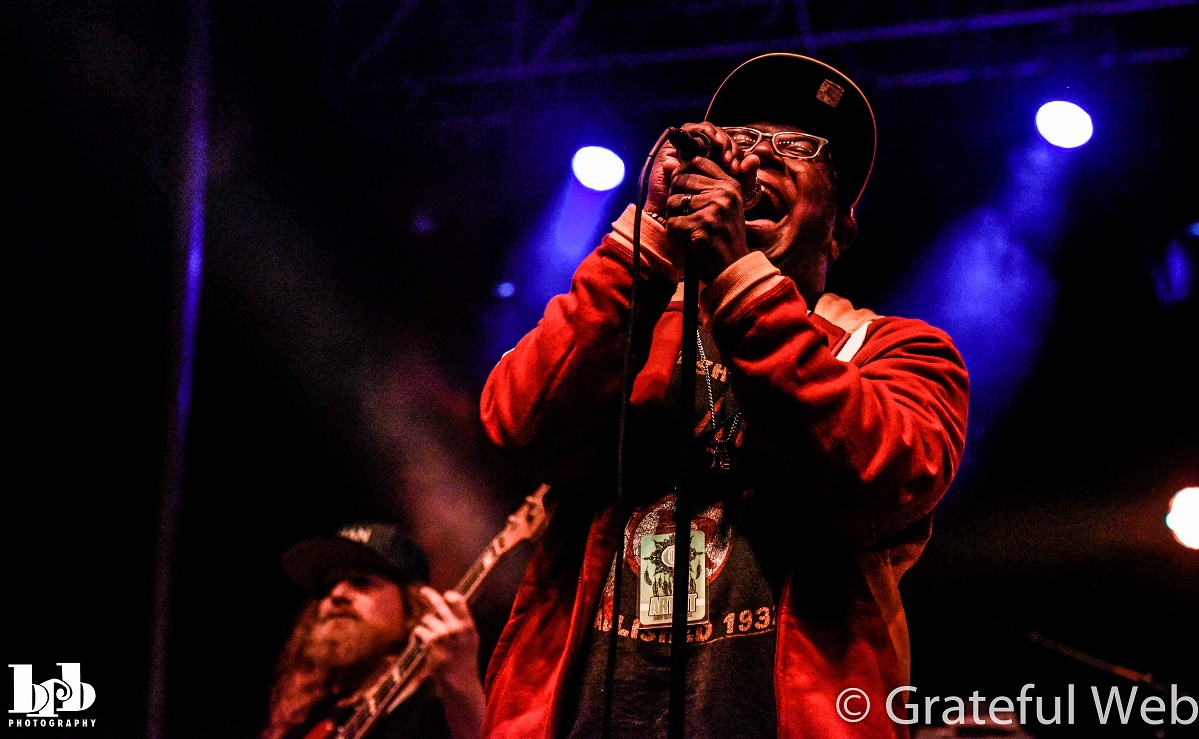 T
ook a break from Turkuaz before their late night set with Dopapod to see Lettuce. Easily one of the best sets I have ever seen at a festival. They all bring funky and crisp sound to every song. And then Nigel Hall gets up to sing. I want that man to be singing in the background song of every major moment in my life.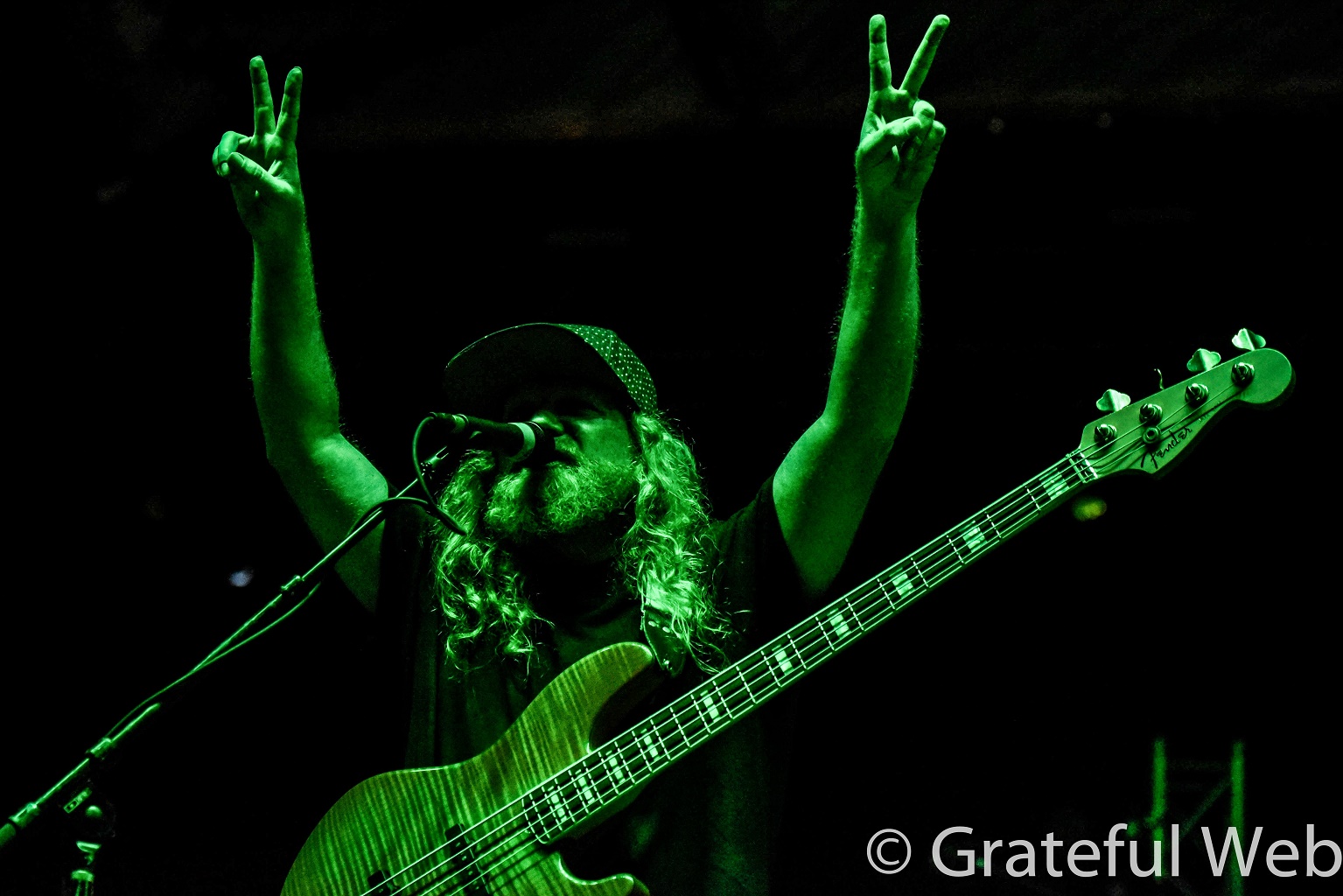 I wasn't even tired going into the next set because Lettuce fuels my imagination.  Walked from the Main Stage to B Stage to see Turkuaz again. This time, they're Dopakuaz. Members of Turkuaz team up with Dopapod for Yacht Rock. Last year at Chill, they did Studio 54. This was completely different. They played hit after hit before getting to late Prince's Purple Rain for a stellar tribute.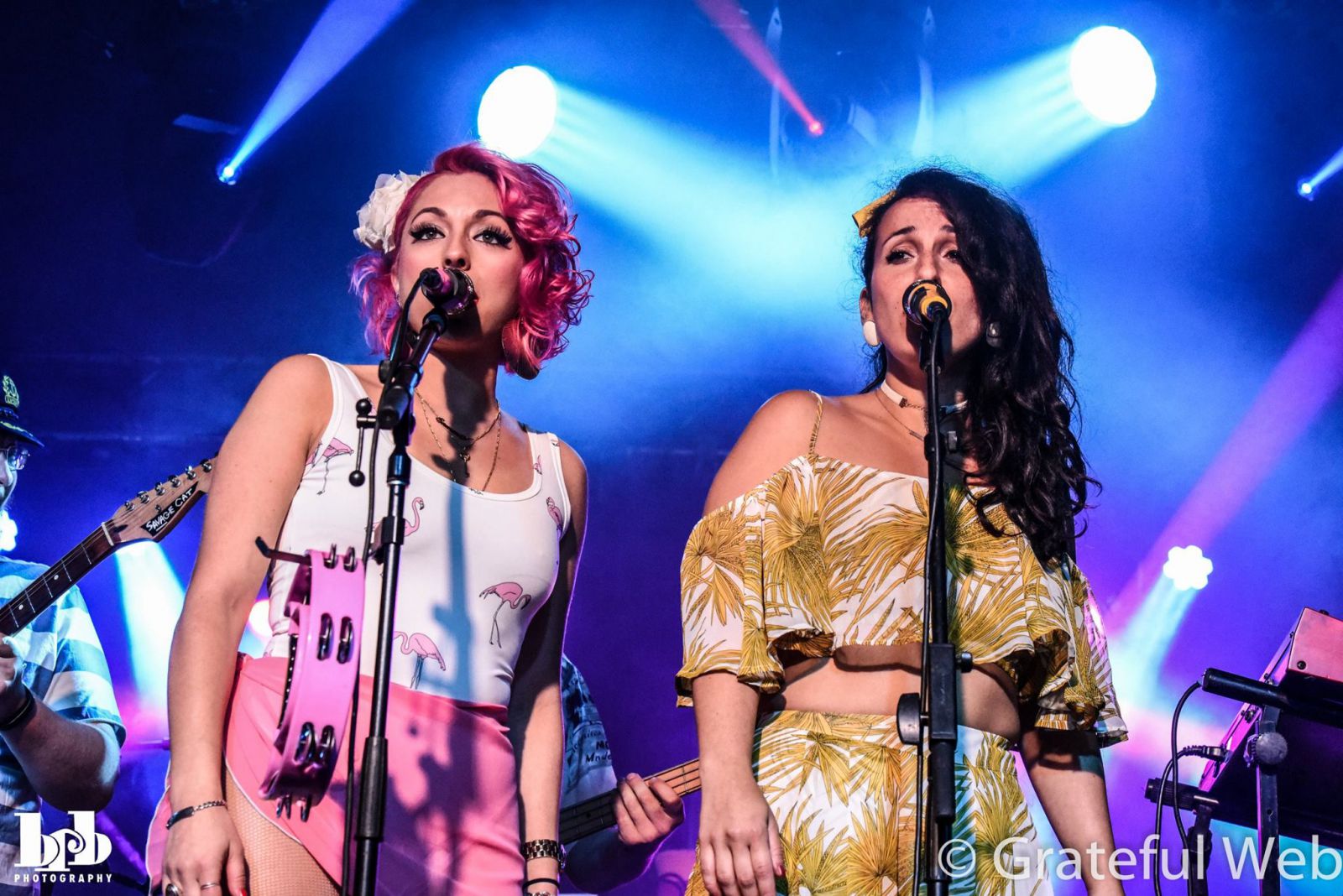 Late night at Chill was filled with options. Headed over to the Late-night Hall to see Gibbz and Chillfam Allstars Play Michael Jackson.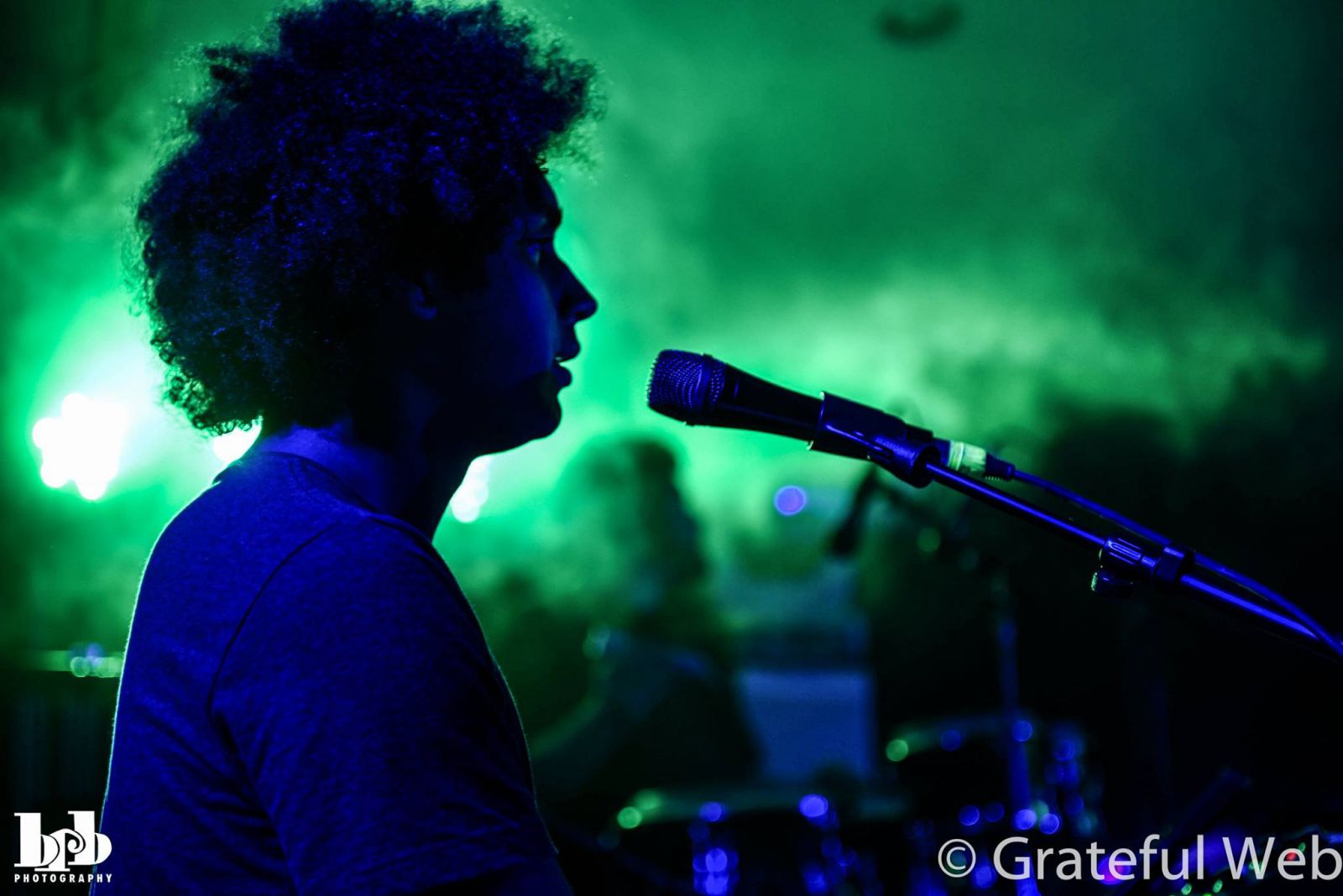 I couldn't miss The Magic Beans at Club Chill. They are already building a northeast fan base all the way from Colorado. They seal, signed, and delivered a rad late night set. It ended at 4am and I just wanted MORE. The Magic Beans are taking over, flicking beans left and right!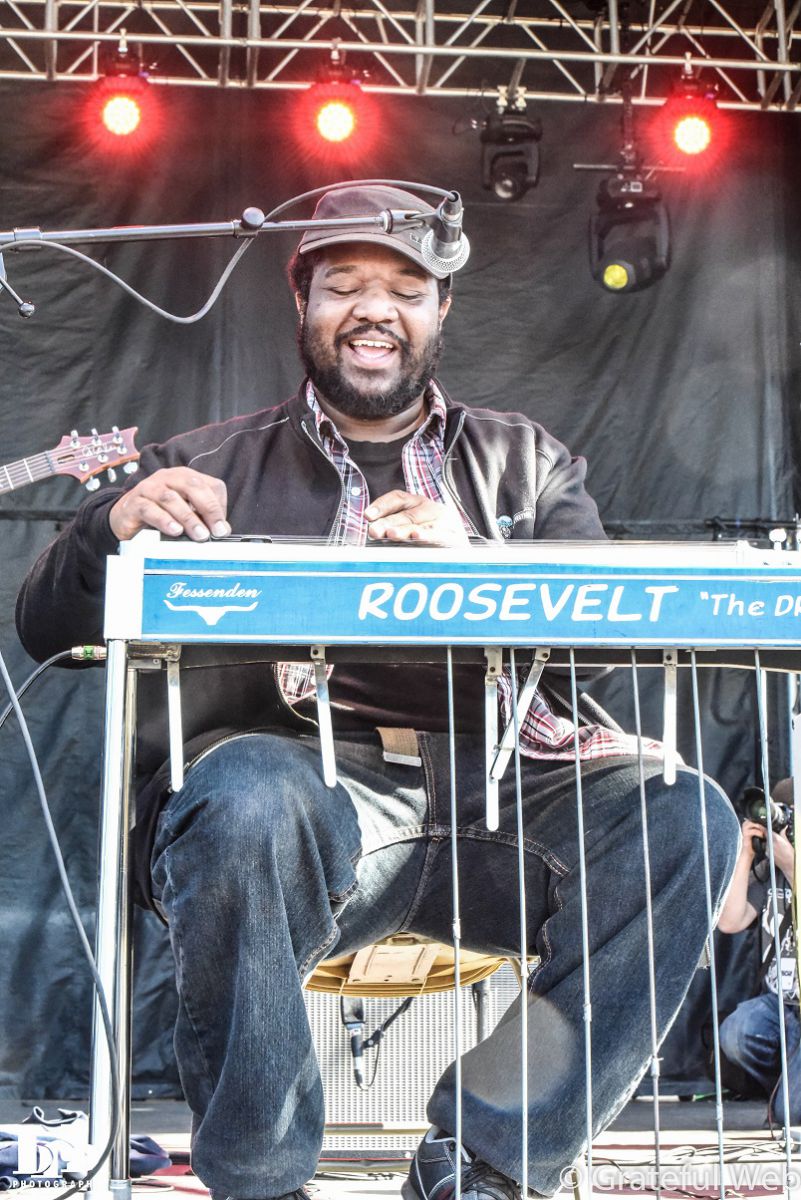 Woke up Sunday to Roosevelt Collier, Taylor Shell, Michelangelo Carubba, Rob Compa, and Eli Winderman jamming out to some of my all time favorites. If I could listen to someone cover the Allman Brothers, it'd be these dudes. Roosevelt is the magician behind the steel guitar and beautifully led the talented members of Dopapod and Turkuaz to a soothing Sunday morning set.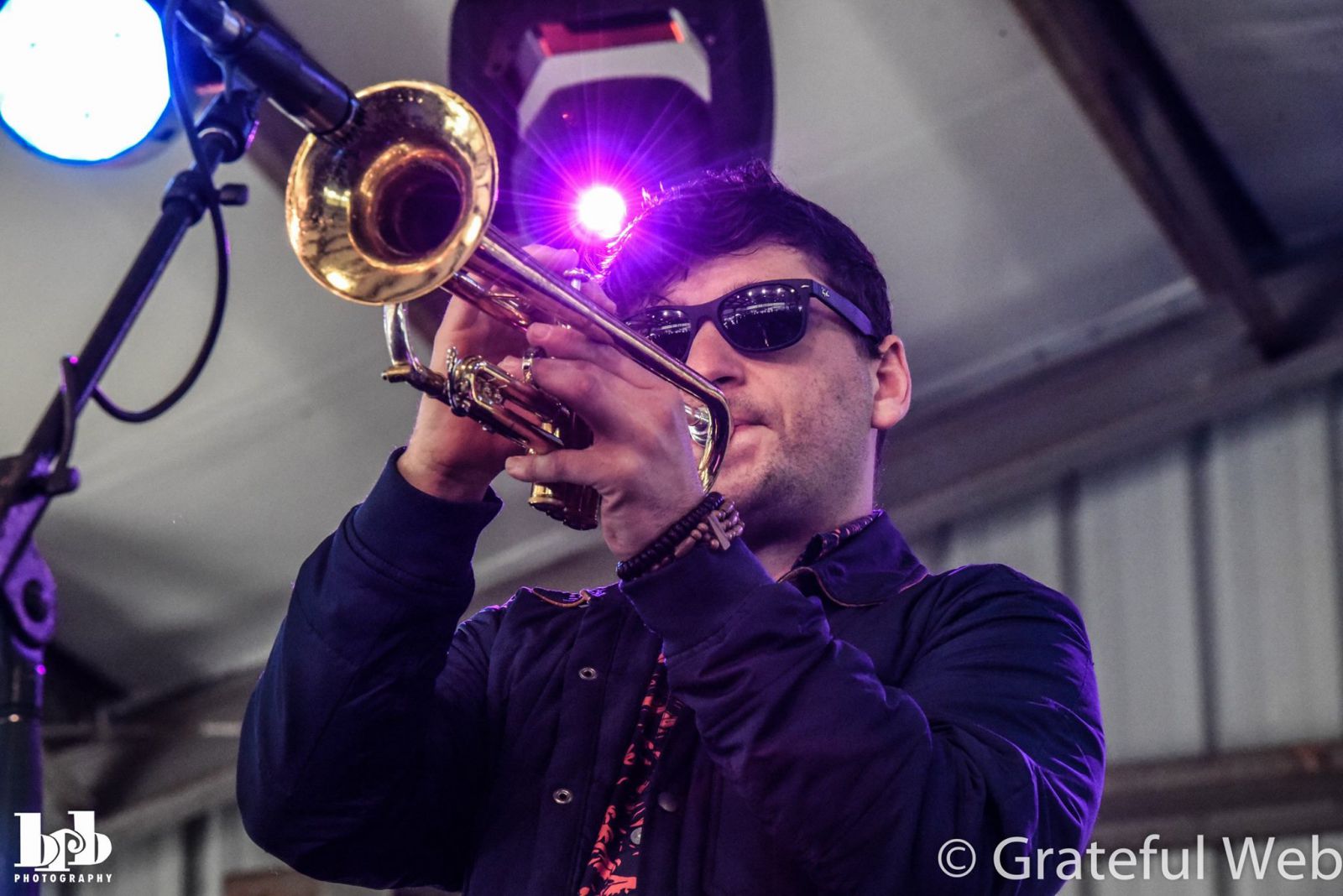 Bitches Bloom was one of the sets I was looking the most forward to coming into the weekend. Lettuce is known for their can't-stop-dancing and funky long jams. On a Sunday "morning," my body wanted something softer. Bitches Bloom drew influences from classic jazz and gave tribute to the set to Miles Davis. Lettuce's trumpet player, Eric Bloom, is someone I tend to focus on during a Lettuce set. Sweet to have him front and center to lead the men of Lettuce in Bitches Bloom.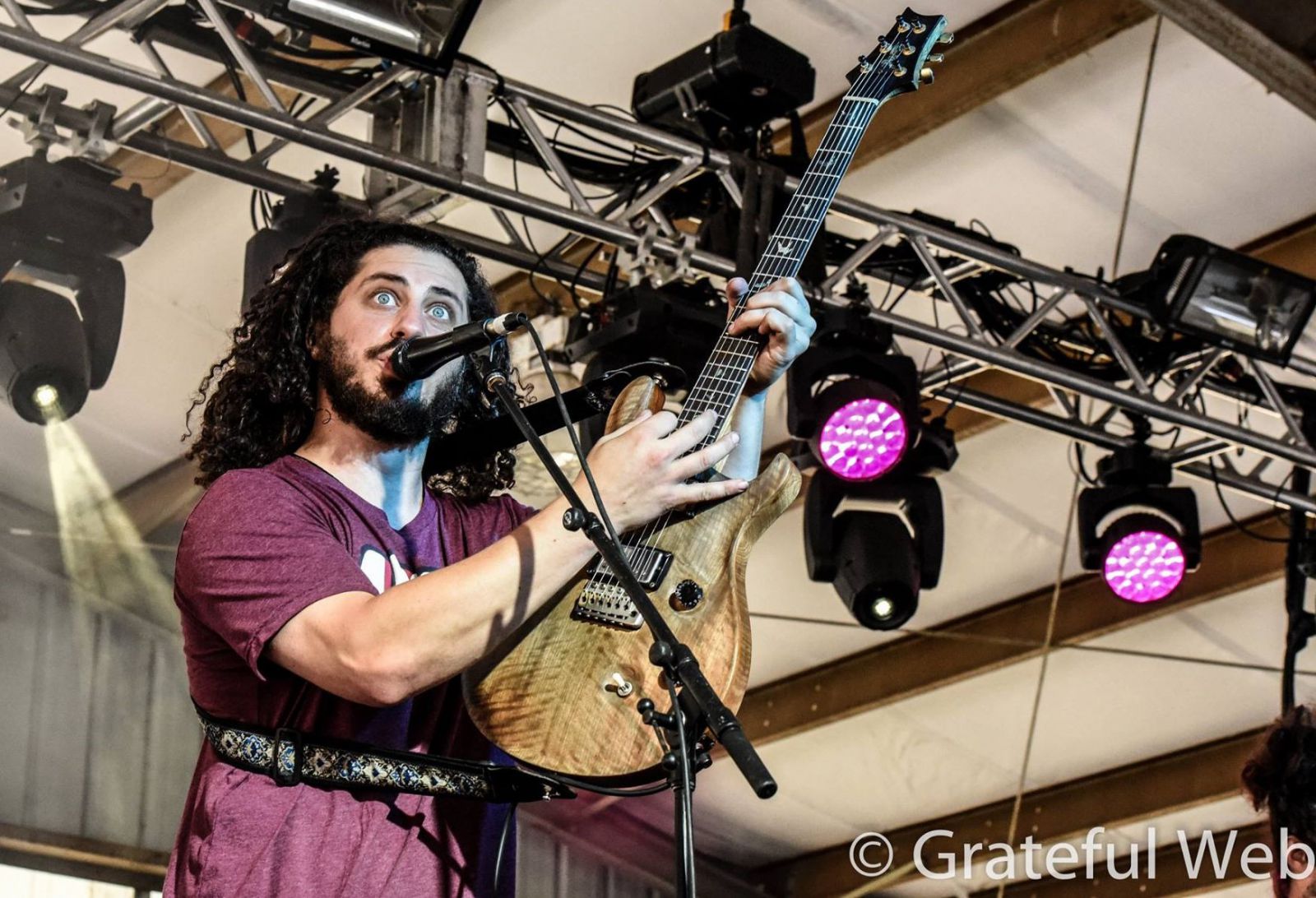 P
igeons Playing Ping Pong has an incredible following. Members of the flock rushed to B Stage to see these energetic, far-out guys rage for their first set of the day. Greg Ormont leads the crowd with his intense personality, wild eyes, and funky voice.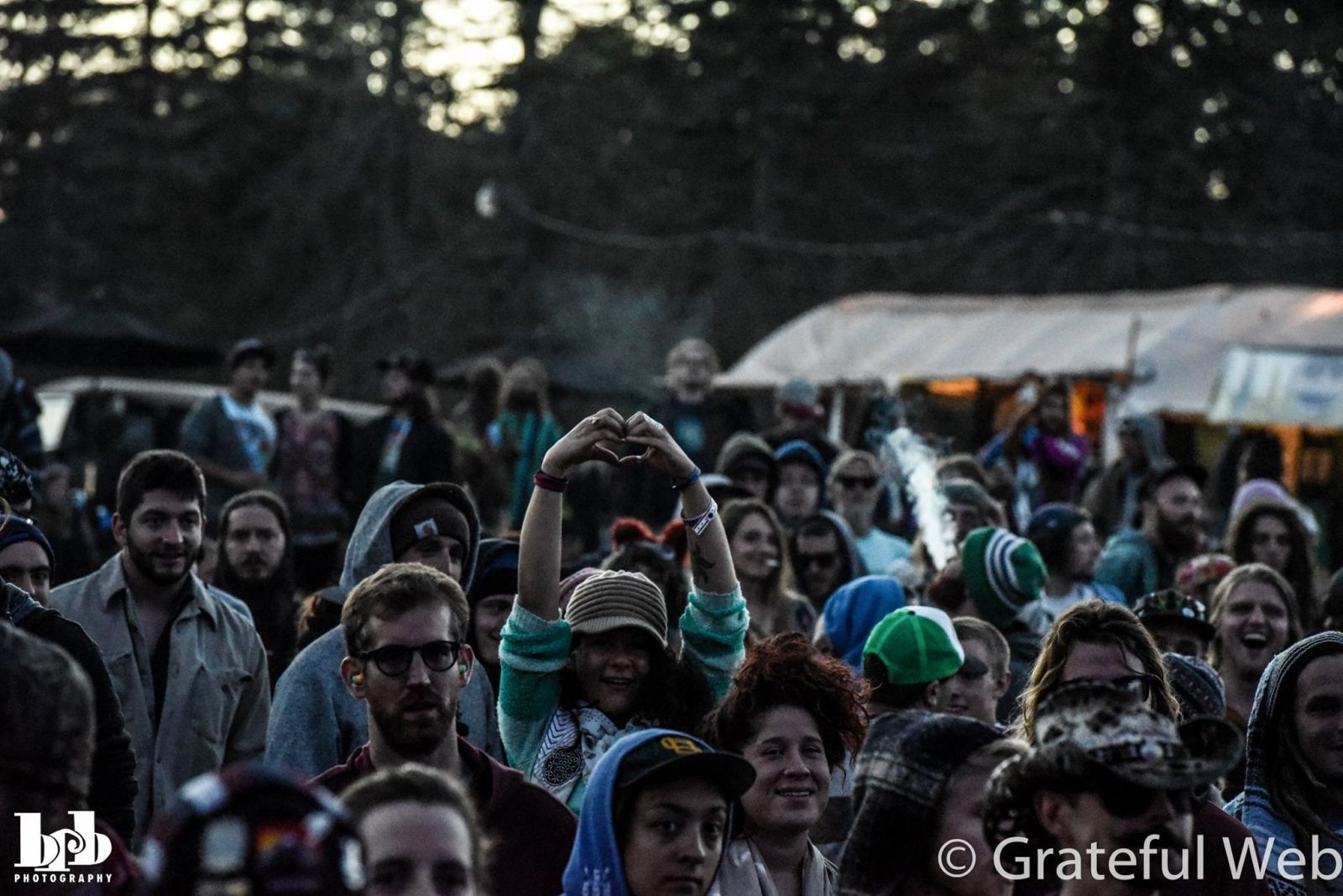 A few weeks ago, Dopapod brought back old drummer Neal "Fro" Evans. One of his first shows back with the band was as Chill. Awesome to have him back in the drummer's seat!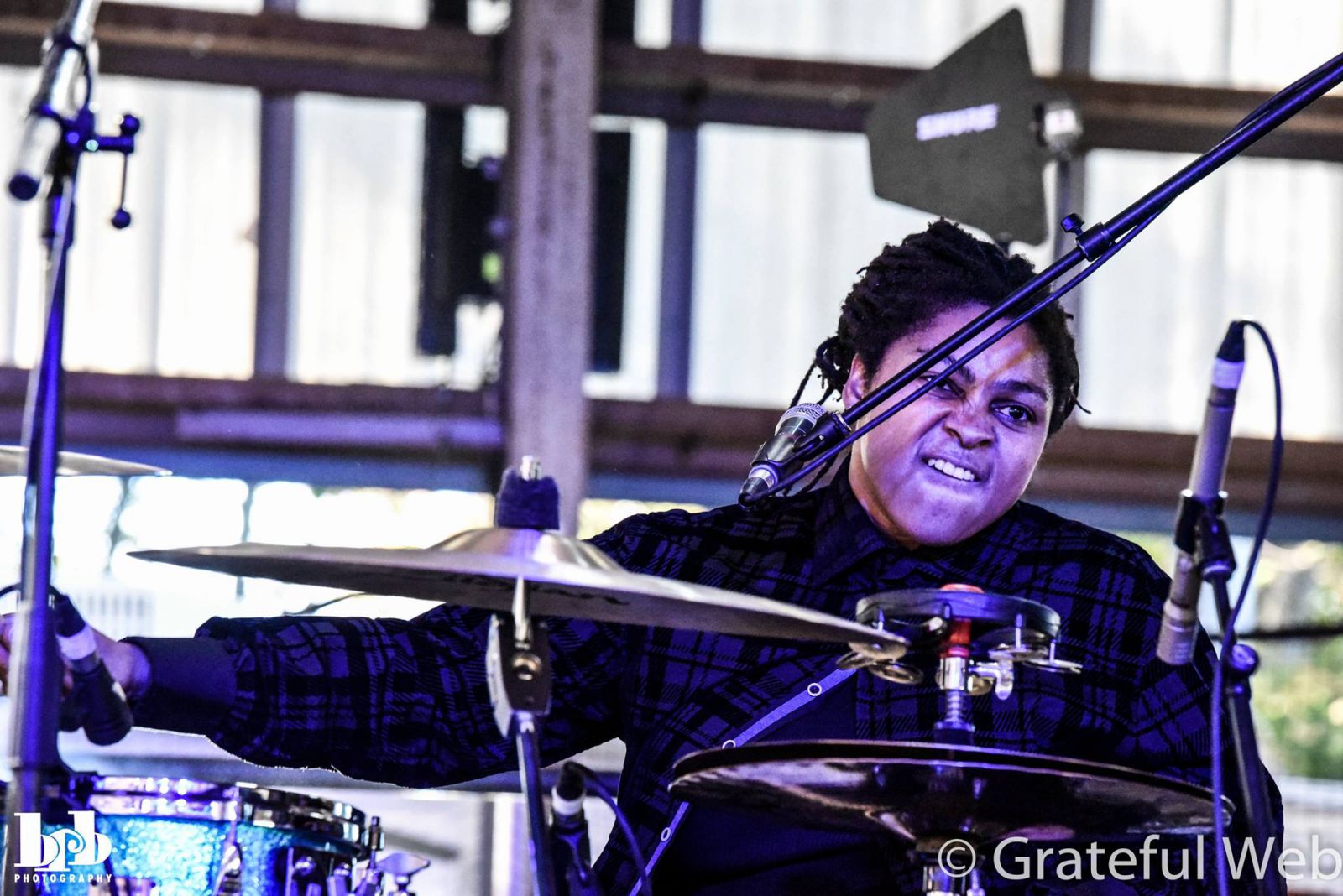 The Nth Power blew my mind. Nick is filled with a sexy, soulful voice. He made me feel like I knew all the words to songs I've never even heard before. Back on the drums is Nikki Glaspie who continued to amaze me throughout their set. I honestly couldn't photograph her enough. She brings the fresh beats. The Nth Power plays their music organically and it's a blessing to have seen them.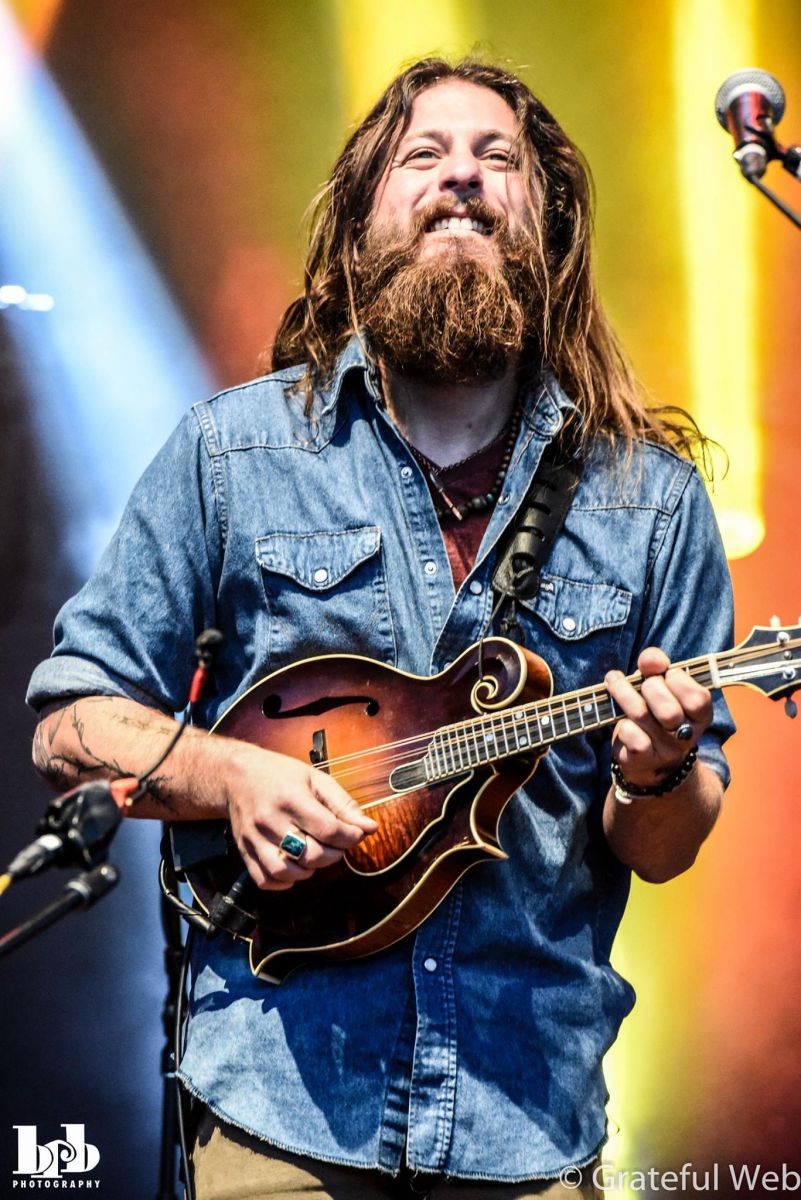 I closed out my first Chill experience at Greensky Bluegrass. The sun was setting, the temperature was slowly dropping, and everyone was starting to move a tad bit slower. This was their first Catskill Chill experience and I'm glad I was there to witness it on a beautiful, chilly night.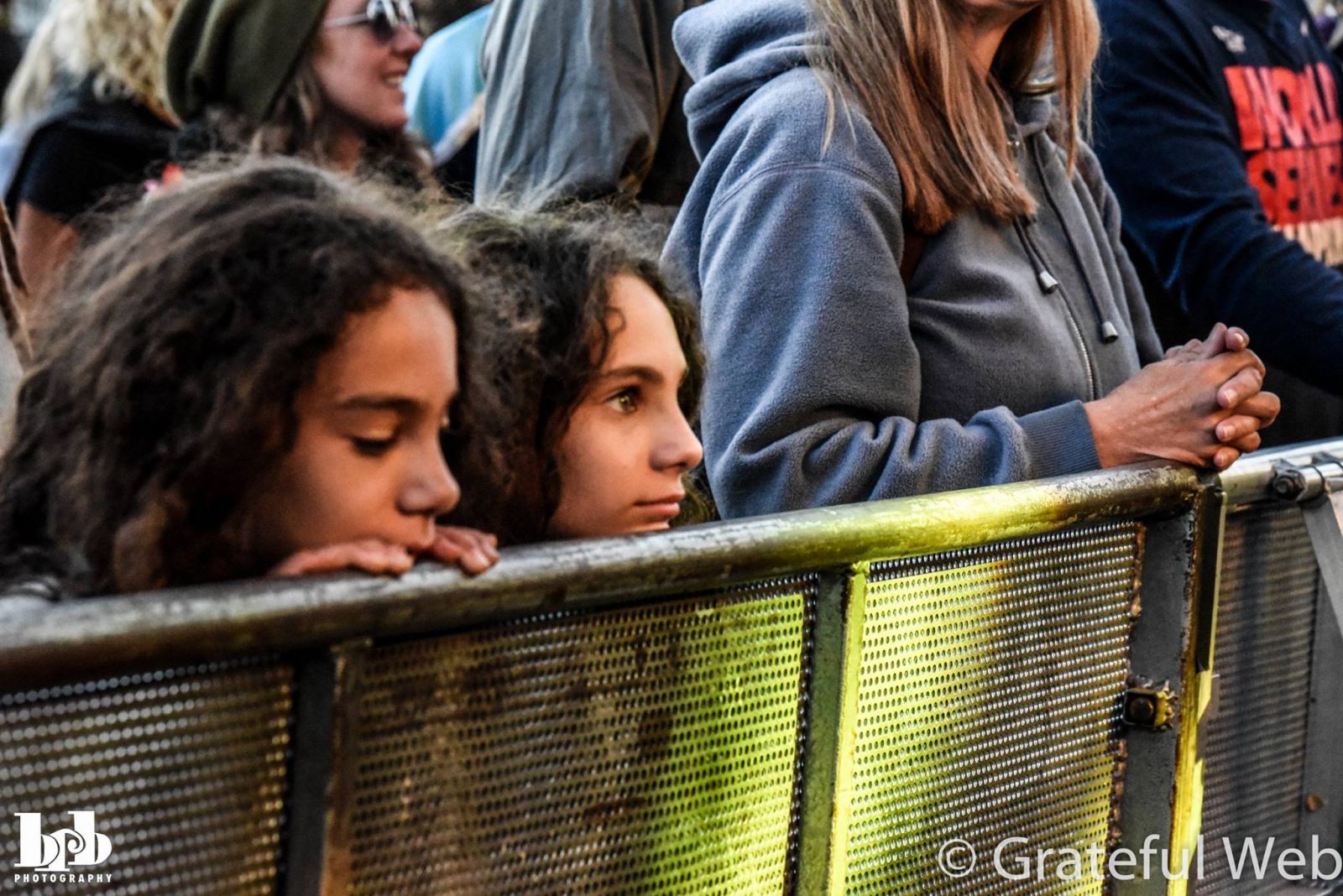 Catskill Chill ended two weeks ago but I'm already counting down to next year's weekend. Who's going? You are.