Turkuaz is an inspiring, soulful, funky, high energy, nine-piece party from Brooklyn, New York. This dynamic group of incredible individuals has been brought together by the power of an unforgettable funk song and a never-ending dance party.
Turkuaz has been on the road, traveling coast to coast, city to city, to immerse audiences with their contagious, feel-good grooves. It's not only fun experience, but a true blessing to see all nine members of Turkuaz go on stage to deliver a performance that will leave you wondering if what you saw was real.
They are taking influences from history's past. Genres like soul, rock, blues, and pop are seasons used in this delicious secret recipe that is made by Turkuaz. But the finished product is truly their own. I was fortunate enough to get a minute with Dave Brandwein and Taylor Shell before getting ready for the two sets they were performing at Catskill Chill 2016. We chatted about getting together with old friends at Catskill Chill, seeing great music, their fall tour, and the incredible vinyl collaboration with The New Mastersounds.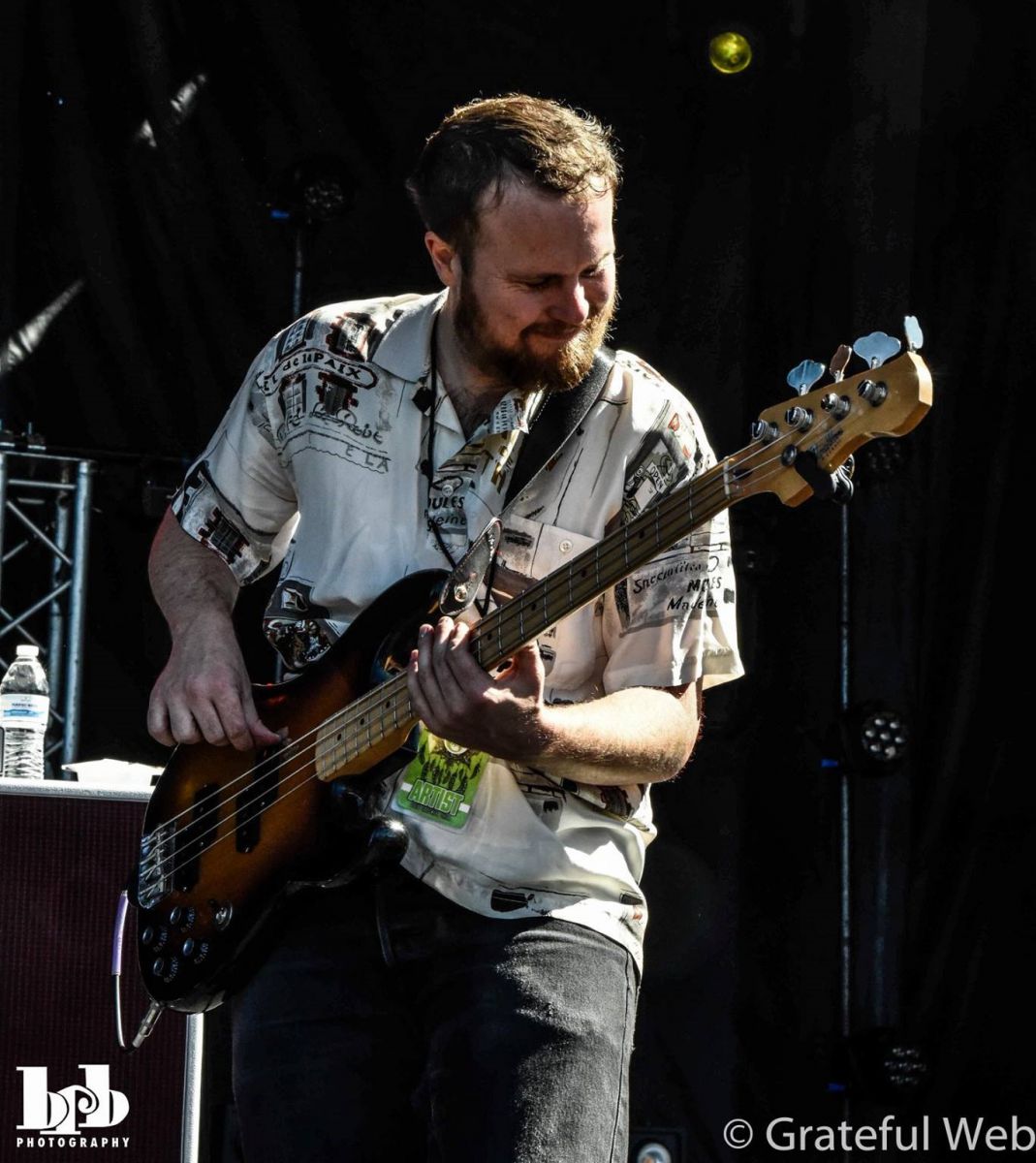 GW: I saw y'all this summer at Tumble Down in Burlington, Vermont. Super psyched to have finally seen Turkuaz live for the first time. And I'm happy to see y'all here at Catskill Chill. What year is this? The second?
Dave: I think it's our third?
Taylor: Maybe our fourth?
Dave: It's been a while!
Taylor: Definitely the longest running festival run we have performed at. We have a lot of great relationships with festivals but Catskill Chill is one of our all time favorites, or maybe our favorite. It's one that we look forward to every single year.
GW: Turkuaz has been traveling non-stop for the past four years. Do you prefer performing in a venue compared to a festival? Is it a different vibe?
Taylor: We want to make a good impression when we play at a festival because we have a chance to perform in front of our peers, as touring musicians, and check each other out on tour.
Dave: it's a chance It's been a year, before we know it, and then it's like "sweet, we get to see each other's show!"
Taylor: Helps us all rise to occasion in a way. That's why I like festivals.
GW: Dopakuaz is back tonight! Will it be the same as last year? What's different?
Dave: Completely different. Last year we did Studio 54. We were questioned if we were going to do this again. But we decided on Yacht Rock. It's going to be really different and we're excited for it.
GW: Do you think, creatively, it's going to be same vibe on the tour with The New Mastersounds this fall?
Taylor: That's probably true.
Dave: It's a different kind of thing. We've done tours with other bands where we get to perform and collaborate with them for 30 shows. We have time to collaborate. We have time to practice, hone in and build something night to night, which is really nice.
GW: You all and The New Mastersounds just recorded a vinyl out in California before High Sierra. Why did you want to release it on vinyl?
Dave: We wanted to contribute to that old sound that The New Mastersounds and Turkuaz is influenced by. And with this vinyl, we had the opportunity to perform each other's songs on the vinyl. It was a chance for both bands together and collaborate in a way we have not done before in a recording.
Taylor: I grew up in California where my friends and I would record multisided records. I love going back to that idea of two different groups recorded on the same record.
Dave: That's why we're doing this. For Taylor's nostalgia!
Turkuaz is moving across the country this fall. Catch them on tour and/or during their New Years two-night extravaganza with Moon Hooch, Kung Fu, and West End Blend in Providence, Rhode Island. You'd be a fool to not dance with these beautiful people in 2016 and 2017.