The rain held off and the crowds flooded in, on Friday's kickoff to the tenth anniversary of the Forecastle Festival in Louisville, Kentucky. Down to the very last minute volunteers and staff worked diligently to place each piece of ship wreckage in its specific location for a record crowd that wrapped down Witherspoon Street. Throughout the weekend more than 35,000 attendees came together on the banks of the Ohio River to take part in the celebration of music, art, and activism.
The Head and The Heart walked onto the Boom Stage Friday afternoon singing and grinning to My Morning Jacket's "Wordless Chorus" that played them on the stage. A little tease to a knowledgeable crowd who were waiting surprises from their hometown heroes who are headlining and curating the event. Once onstage vocalist/violinist Charity Rose Thielen said, "It's good to be in horse, bourbon and My Morning Jacket country – and not necessarily in that order." They played an hour long set of songs from their self-titled full length album which was highlighted at the end of their performance with "Rivers and Roads." Charity Rose again stole the show singing the chorus until her face became flushed.
At 9:10 the riff-riders Sleigh Bells took the main stage for an hour-long set that could have been heard underwater. The Brooklyn-based act is an interesting mesh of previously mutilated genres. Things like digital-hardcore and noise-punk have all been used to pin point the violent guitar riffs and high speed impact that is Sleigh Bells. They played a monstrous set that included "Crown on the Ground", "Infinity Guitars", and their radio hit "Rill Rill".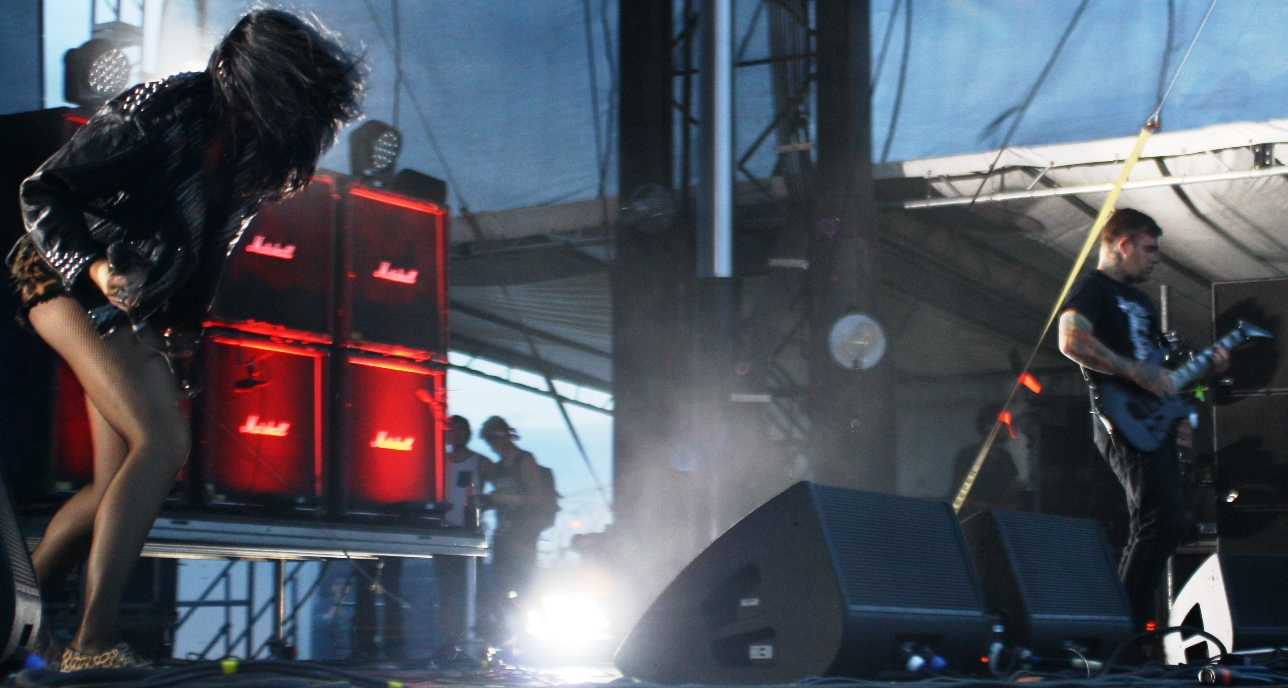 Following Sleigh Bells was the headlining act Bassnectar, who is also crossing over and redefining genres. The world of D.J.ing is more perplexing and illusive to music lovers than ever before. Is it dubstep or electronic? Is it stealing other musicians' hard work or is it recreating a previously structured melody into something similar but not the same (like resetting a bone)? Is he doing any work up there or just pressing play and dancing? I certainly cannot answer these questions; however, Bassnectar fans don't seem to care one way or another. Once his impressive light show goes up and the music comes on, the fans go Charlie Sheen. It looks like choreographed convulsions and it doesn't stop until the music does. Whether you personally love it or hate it or don't understand it, there's definitely something there and the fans want more of it.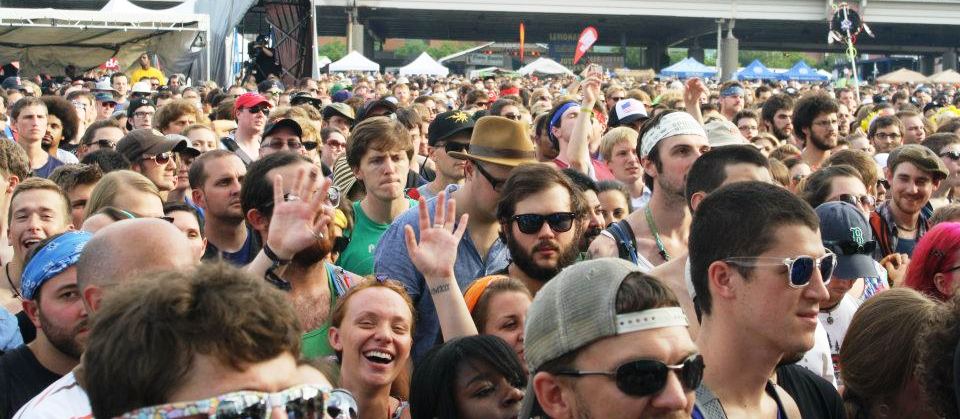 The late night set was given to the up and coming band out of Bowling Green, Kentucky Sleeper Agent. On the opposite side of the lawn from Bassnectar, Sleeper Agent went to work dumping their hook-centric rock onto their ever growing population of fans. They described this stage as one of their biggest to date including SXSW, Hangout Fest, and Coachella. They conducted 6+ interviews on Friday, including one with The Grateful Web:
Check out more photos from Forecastle Fest. | Forecastle Festival part II | part III
Grateful Web's Interview with Sleeper Agent
Grateful Web: Forecastle is celebrating its tenth year. What were you guys doing ten years ago?
Sleeper Agent: The first Spider Man was a pretty big deal.
GW: Since Bassnectar is playing during your set, do you think there will be a lot of head scratching done by fans to decide who to go see?
Sleeper Agent: We saw David Guetta at Coachella this year and if the (Bassnectar) production is anything like that show it's going to be quite the spectacle. Guetta is not even dubstep, but they have the rock n' roll mentality and they put on quite the show. (Drummer Justin Wilson) For me it wouldn't be a contest, I'm a drummer so what am I going to go see at a Bassnectar show?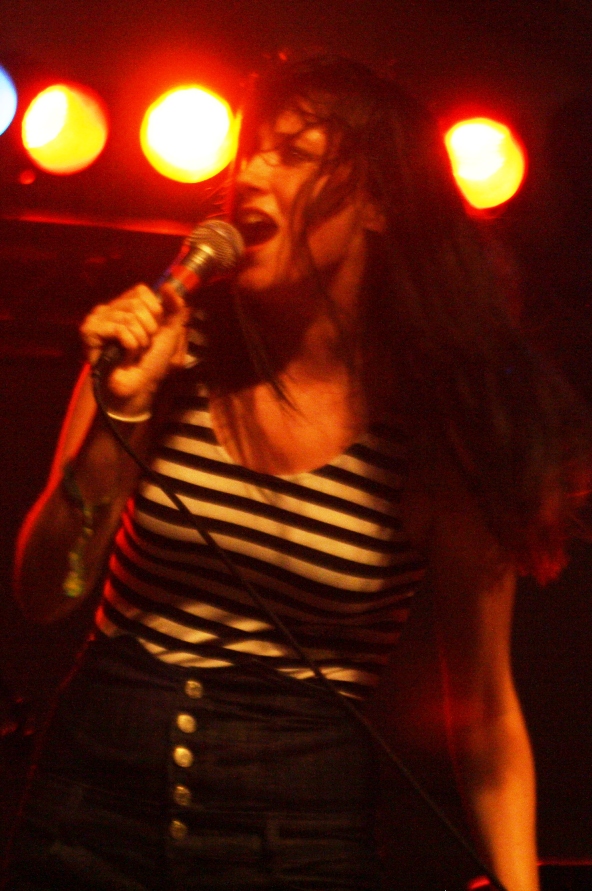 GW: The Grateful Web is based out of Boulder, Colorado and you will be playing in Broomfield, CO on September 28th with Dispatch, any big plans for the show?
Sleeper Agent: We love Colorado! The Boulder Theater was our first stop on tour ever and we have spent time in Fort Collins and Denver. Boulder especially is full of very sweet, sweet people.
GW: You are close to the guys in Cage the Elephant, Schools and Canago, and Morning Teleportation who are all from Bowling Green, Kentucky. What's going on in Bowling Green?
Sleeper Agent: Um, not a lot, that's why there's a lot of bands! But seriously, everyone there is just really supportive of new music. The radio station B93 is always up to put new music on the air and if someone hears of a new show, they go check it out. There is also Eastern Kentucky University which brings a lot of people from different backgrounds together to create and record new music. There are clubs and "Bro Sports Bars" and other things to do that are in other cities, but Bowling Green has a lot of people actively seeking out the subculture and they all stick together.
GW: Where you at all surprised by the show of support and acceptance you got from your first album Celabrasion?
Sleeper Agent: We wrote all of it in five days. We had five songs from out independent record and then wrote the rest in a week. We just wanted to make a rock n' roll record that was fun and catchy as shit.
GW: Do you have the same approach to the new album?
Sleeper Agent: Two years ago almost to the day someone approached us and said, "If you want to record an album you have this much time if you want to do it." This time someone approached us and said, "If you want to record another album you have four months to do it." So now the mindset is almost a complete one eighty. It's still going to sound like a Sleeper Agent's song, but we are putting a lot more thought and time into it.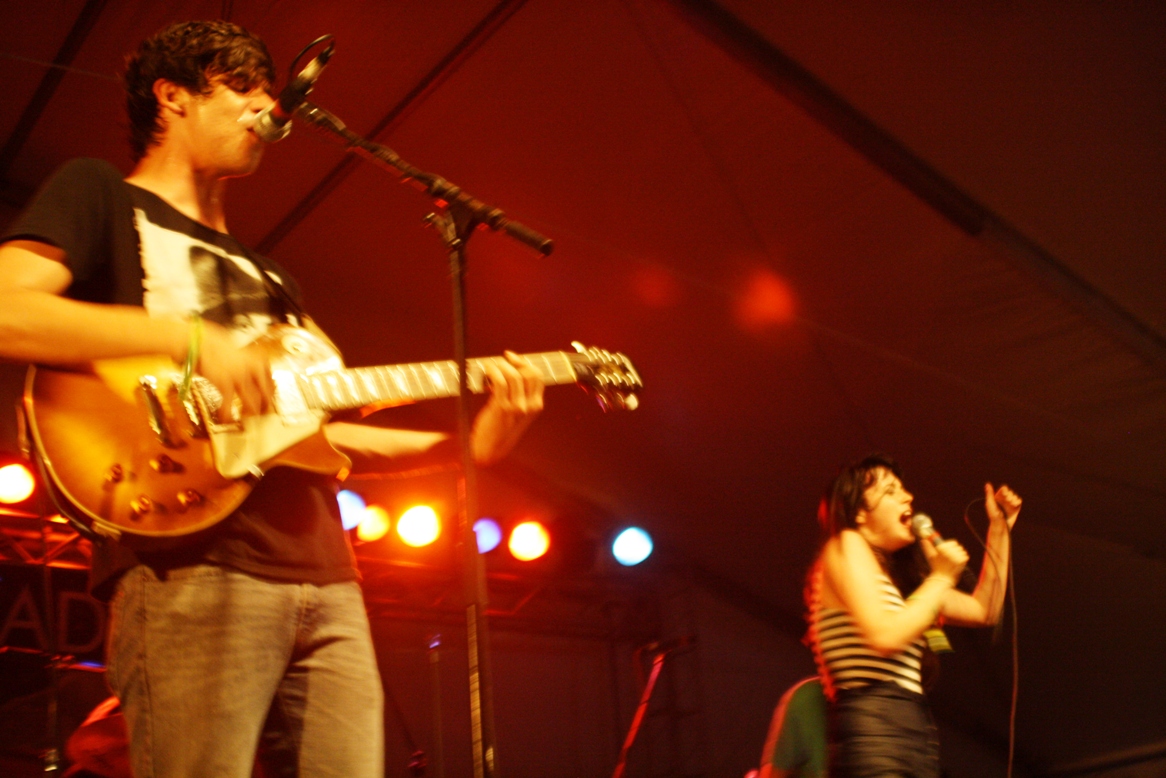 GW: If your schedule allows it, who are you the most excited to see at Forecastle?
Sleeper Agent: If we didn't have to leave tomorrow I would say Wilco and My Morning Jacket. Since we do have to leave: Sleigh Bells.