On Sunday, most of the city slinked out of bed with a "careless whisper" and just enough gas left in the tank for one more day. Fans flocked to the Louisville village where they could hair-the-dog at the Kentucky Bourbon tent with some Woodford Reserve and then roll over Starboard Stage where Moon Taxi was gearing up to go. Making the rounds in support of their new album Cabaret, which is an eclectic arrangement of rock and reggae, Moon Taxi has developed quite a grass roots following due to their energetic live performance. They also have a wide range of sounds.  Depending on the song there could be a direct correlation to 311, Neil Young, or the Black Keys. Which begs the question: What are they going to sound like next?
Moments later the musically misunderstood Deer Tick started on the main stage. If there is one thing Deer Tick doesn't like it's the boiling down of their music into genres and sub-categories. However, if you haven't heard them before, they are an alt-country-indie-nothing-folkish-punk-golden-toothed—indie-everything-rock-and/or-roll outfit out of Providence, Rhode Island. Dawning pink cowboys hats and who gives a shit attitudes, Deer Tick played to a crowd of their loyal fans. Their catalogue of songs from a soon-to-be six albums is a mesmerizing mix of beautiful melodies, heartfelt apologies, and guttural cries. They covered The Replacements' "Bastards of Young" and their well-received folk-tastic single "Ashamed".
Neko Case then followed on the main stage and played a beautiful set despite her constant complaints of the sweat inducing humidity. Across the great lawn another local Kentuckian, Cheyenne Marie Mize, played a short set of her folksy 2010 release "Before Lately" and 2012 follow up EP "We Don't Need".  Including the catchy local radio hit "Wishing Well" and the hauntingly beautiful "It Lingers".
Wilco, as always, gave a promising performance that was only overshadowed by what felt like a short set. Due to My Morning Jacket's late night romp the day before and Wilco's usual tendency to play long sets, it was a shock to the system when they had to close up at 11.  However, they did play a set comprised mainly of their 2002 release "Yankee Hotel Foxtrot" and sang happy birthday to American Folk hero Woody Guthrie who turned one hundred.
Perhaps the culmination of the Forecastle Festival, which was if nothing else a celebration of local art and culture, was Cellist Ben Sollee's performance on Sunday evening.  Native Kentuckian Ben Sollee played a set including many songs from his new release "Live from the Grocery Store on Home". What was magical about his set was when local artists Daniel Martin Moore, Cheyenne Marie Mize, Abigail Washburn, Carl Bromel, and Jim James came out to share the stage. Fans swooned (as did Sollee) at the show of support and sense of community that was shown on the stage.  Grateful Web was able to speak with the always respectful and upbeat Ben Sollee a few days prior.
Check out more photos from Forecastle Festival. |  Part I | Part II
Grateful Web Interview with Ben Sollee
Grateful Web: Forecastle is celebrating its tenth year. What were you doing ten years ago?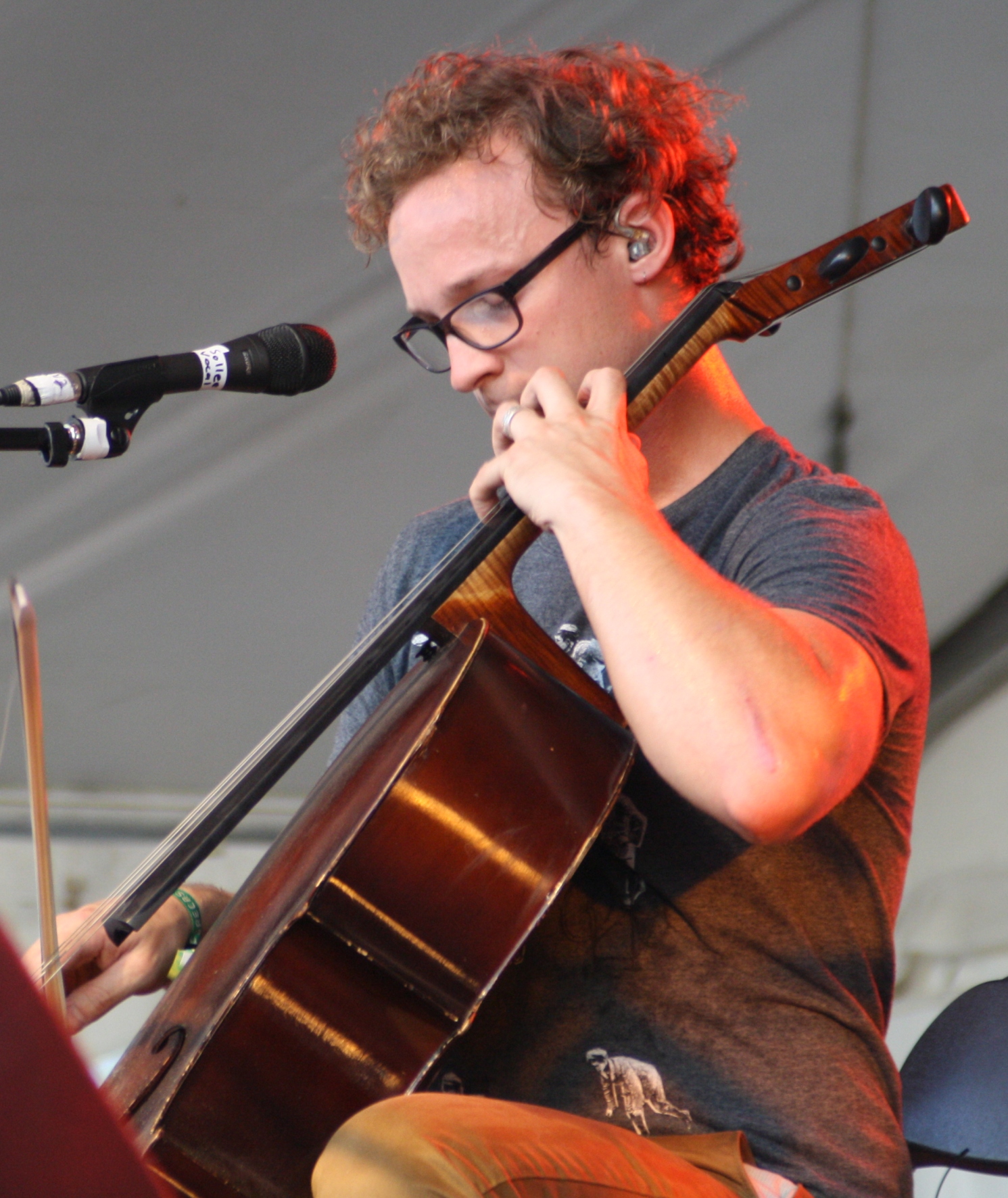 Ben Sollee: This time of year I was graduating from high school, I was going in-between touring with a blues band (Otis Taylor) and I believe we were in Cognac, France. I remember we were checking into the Hennessey Mansion where they were putting us up and I couldn't get into my bed because Joe Cocker was in it.
GW: Did you kick him out?
Ben Sollee: No! I hung out and waited.
GW: That's very respectful of you. You've played with so many artists that are here at Forecastle this year.  Are you going to be sharing the stage with anyone? 
Ben Sollee: Ya! I'm going to be sitting in and jamming with various folks: My good friend Abigail Washburn, Daniel Marin Moore, The Head and The Heart, Justin Townes Earle (maybe), and hopefully with my friends of My Morning Jacket. So, the answer is D all of the above.
GW: You're going to be a busy guy.
Ben Sollee: Not a lot of people have a cello in their act and they like to incorporate it.
GW: Is that how you got into the cello?
Ben Sollee: I got into the cello because I just like all of the noises that it makes. I picked it up in the fourth grade. Shout out to public schools!
GW: You're about to embark on your fourth "Ditch the Van" tour where you spend a week touring on a bicycle. What is it about the experience that keeps you strapping on the cello and pedaling down the road?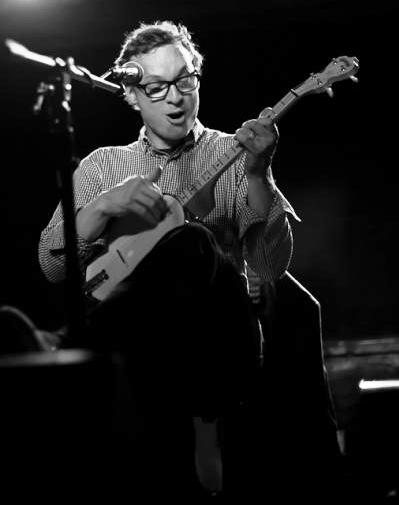 Ben Sollee: With the bicycle tour you can only go so fast and so far. Inversely, with a festival like this you are seeing a lot of artists flying in and out; possibly across the country. I don't envy that because it's a hard lifestyle and you spend so much time in-between places that it's hard to appreciate each place. So, the bicycle gives us the ability to slow down and really be in each place.     
GW: You are involved with many organizations such as Climate Ride, Alliance for Biking and Walking, and Appalachian Voices.  What project or organization are you the most excited to be working on currently? Why?
Ben Sollee: Gosh, there are so many things. We're working with the East Coast Greenway, which is an organization that is set up to create a recreational highway all the way down the coast. From Portland, Mane to Jacksonville, Florida is the vision. Part of the bike tour coming up is to support that. I am also continuing to work with Oxfam America; they do a lot of great work across America. The Climate Ride that I just did raised just about three-thousand bucks for Kentuckians for the Commonwealth. There are also several other organization I work with in Kentucky.
GW: Forecastle's slogan is "Music, Art, Activism". Who is your favorite musician, favorite artist (painting, film maker, etc.) and what is your favorite activist organization?   
Ben Sollee: I love Nina Simone's music. Her story is so insane, but I love what she in viewed in her music. Wes Anderson is my favorite filmmaker, without a doubt. It's a huge organization that does amazing work all over the world, and some people might critique me for choosing an organization on such a huge scale, but OxFam America does amazing work around the world.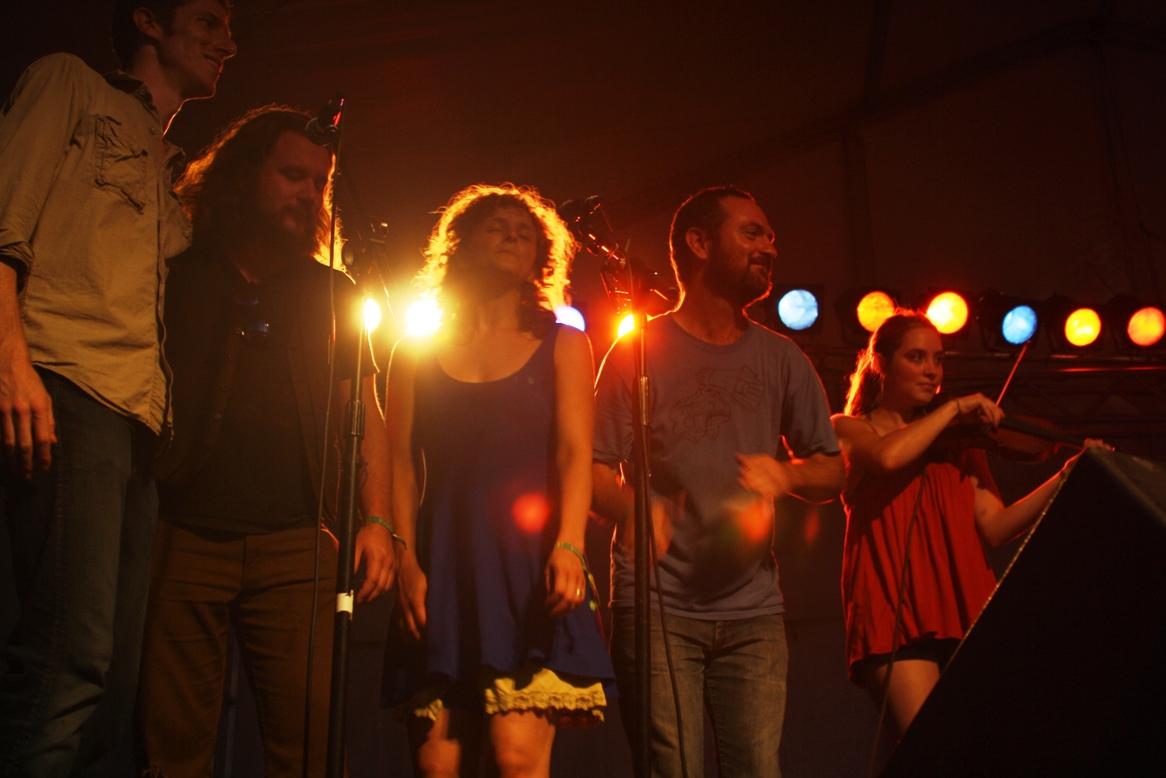 GW: If you could invent something that would improve your daily life, what would it be?
Ben Sollee: I don't think I have to invent anything. I think only thing I would "invent" or add is better infrastructure. So people can navigate the land at our disposal without destroying it.