It really wasn't just "One More Saturday Night" even though it was. Yes, the show was on a Saturday night, and I was really happy about that. Having been to at least one and sometimes two shows since the band began touring together in 2015. Most of those shows had been in NY, one in South Florida and now, one in Atlanta. I knew this one would be special and it was a new adventure; my first show in Atlanta.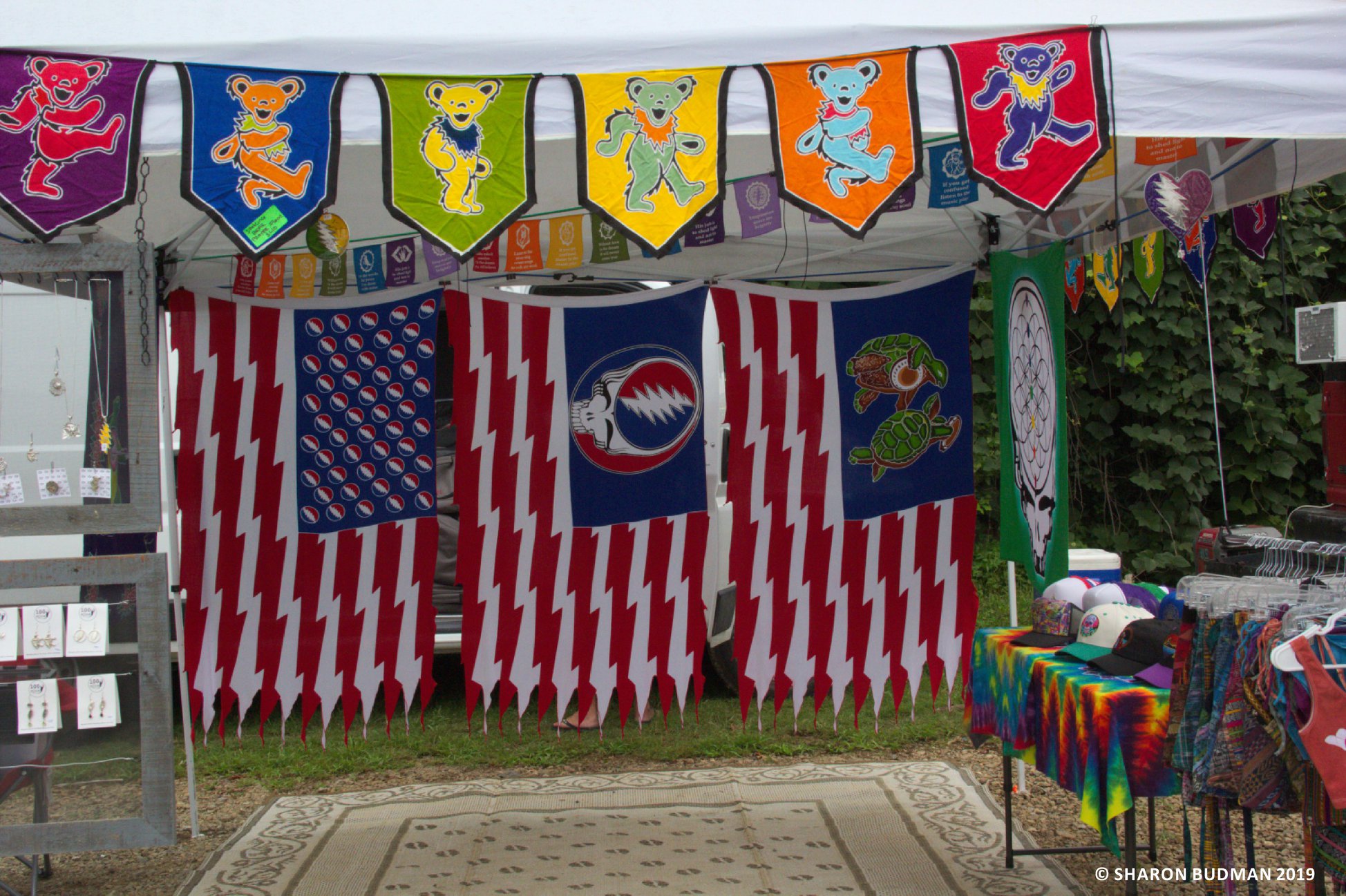 Dead and Company performed its customary two (2) set show to a sold-out crowd except it was different. There was something in the air that night other than the oppressive humidity (even more than in South Florida and that's heavy). The venue, a 7,000-seat covered amphitheater as well as open-air lawn seating to hold approximately 18,920.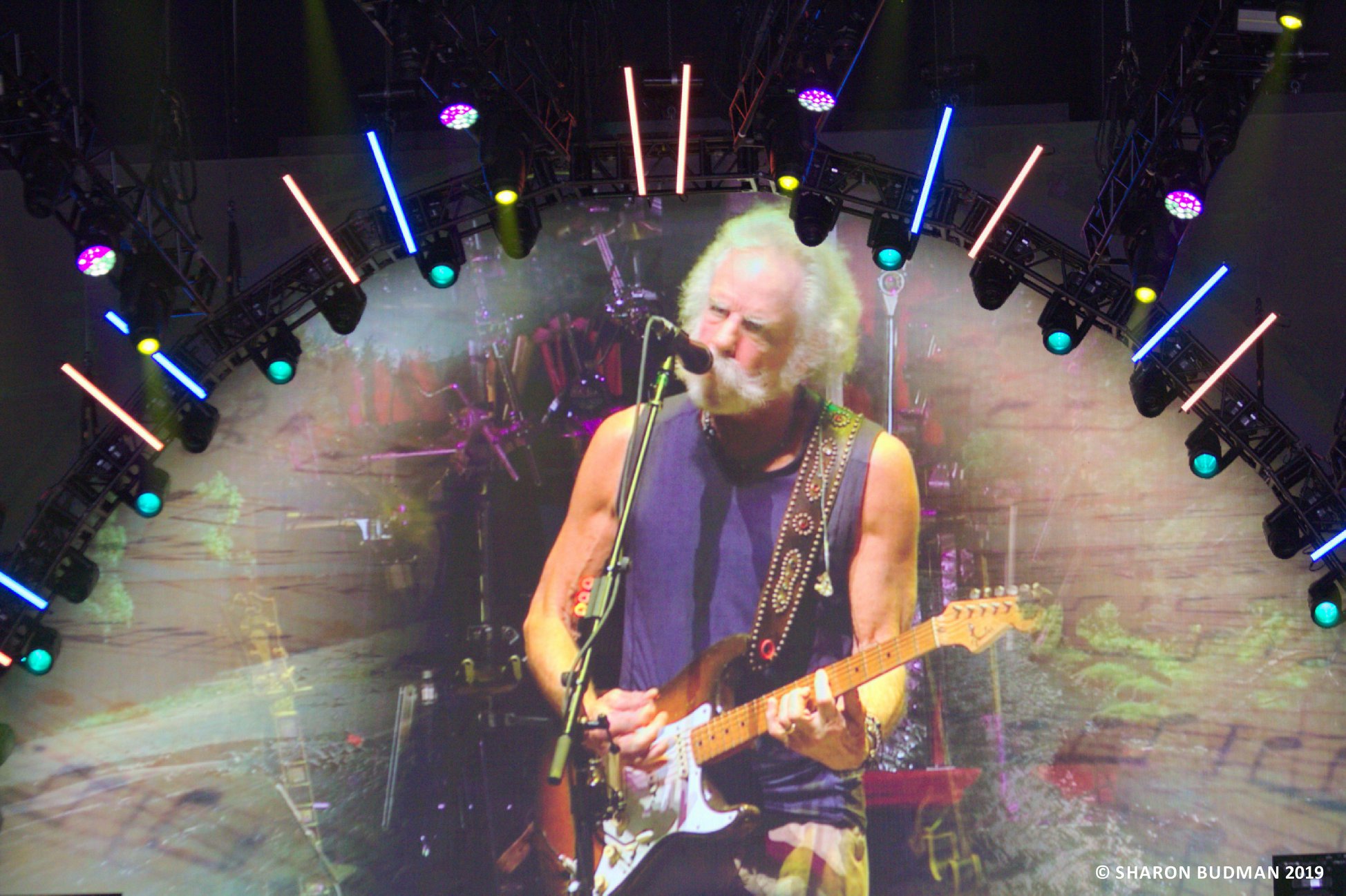 The first set charged right out of the gate with Scarlet Begonias with Weir on vocals…and well, they never looked back. They followed this mighty strong opener with the Music Never Stopped with vocals shared by Weir and Mayer. They sounded great. Mayer led the band through Alabama Getaway both on vocal and some mind-blowing guitar solos; simply amazing. Then Bob took over with Big River, a Johnny Cash cover, and Jeff was sizzlin' on the keys. This was followed by West LA Fadeaway – for the first time this summer…and Oteil kickin' it on bass, and Mayer in the groove exploding on the guitar. The set continues with some more crowd favs, including Tennessee Jed, which incited audience participation as the spirited, dancing crowd sung along. Next up was an incredible Bird Song which transitioned into a fabulous Loose Lucy and then back into Bird song to close out the opening set. It was a mighty long, and strong first set.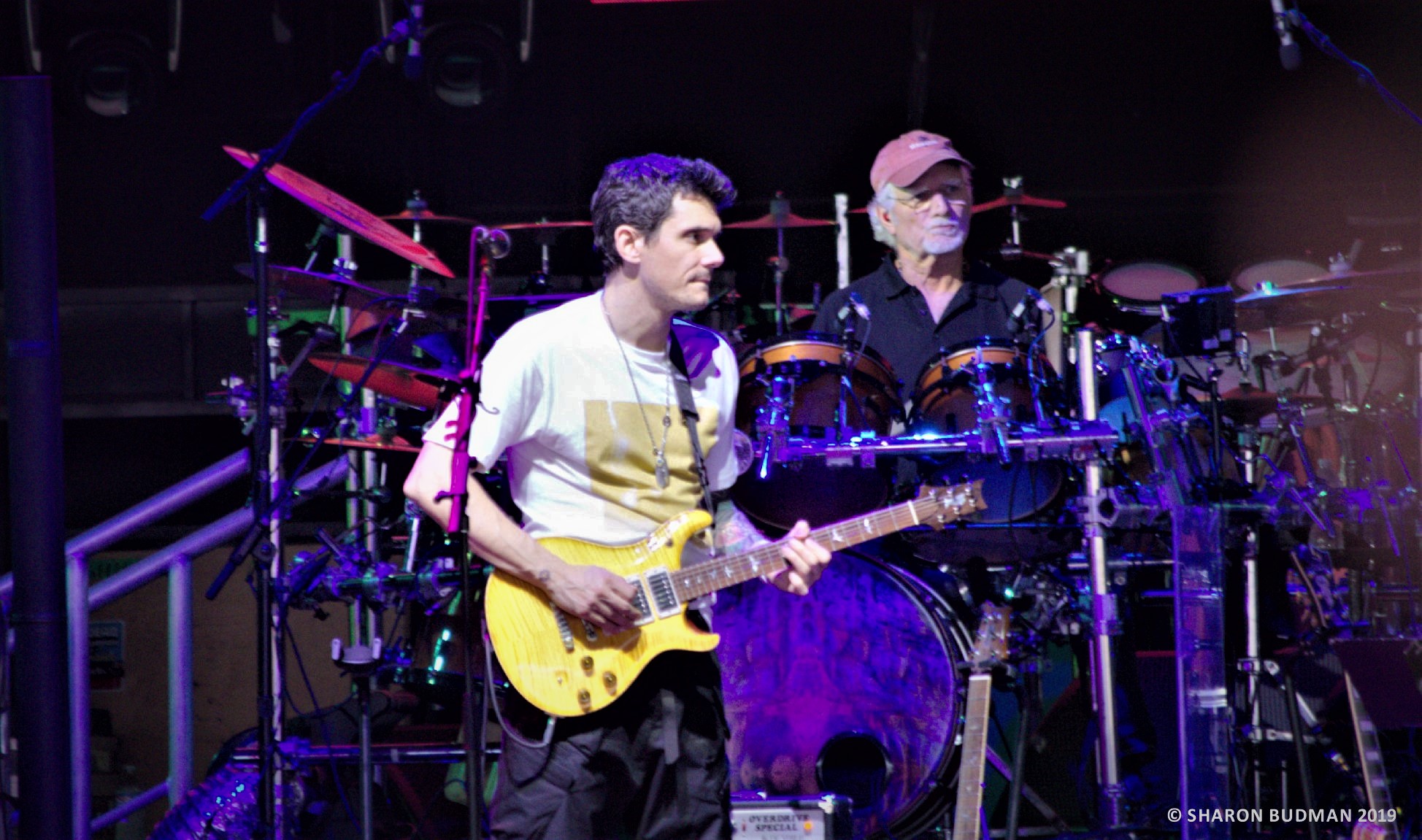 After a short break, that band returned to the stage and noodled around before breaking into The Other One with Weir on vocal and some incredibly high-spirited jams. Then, Mayer took over on vocal for an outstanding Franklin's Tower as Oteil continues to groove and smile as he plays that bass. What an incredible performance only to be followed by Crazy Fingers, another first play on the soon to be ending summer tour. Crazy Fingers segued into Terrapin Station. The crowd was on its feet for most if not all of this show. The Terrapin jams were absolutely off the charts and this transitioned into the most moving drums and space. Oteil joined Mickey and Bill on the drums…they were in sync, in the zone, and treated us to a jaw dropping drums segment which was followed by the infamous Space. Those Rhythm Devils plus Oteil are truly something else, there's nothing like it. Mickey and his beam, what can I say except, the reverberation of this sound throughout the venue took us 'out of this world' and what a journey it was. Mayer absolutely killed it on Althea and the crowd was more than pleased. The set continued with Weir's heartfelt "Standing on the Moon," where we witnessed a full emotional experience both vocally and physically; the crowd was very touched. What an incredible moment.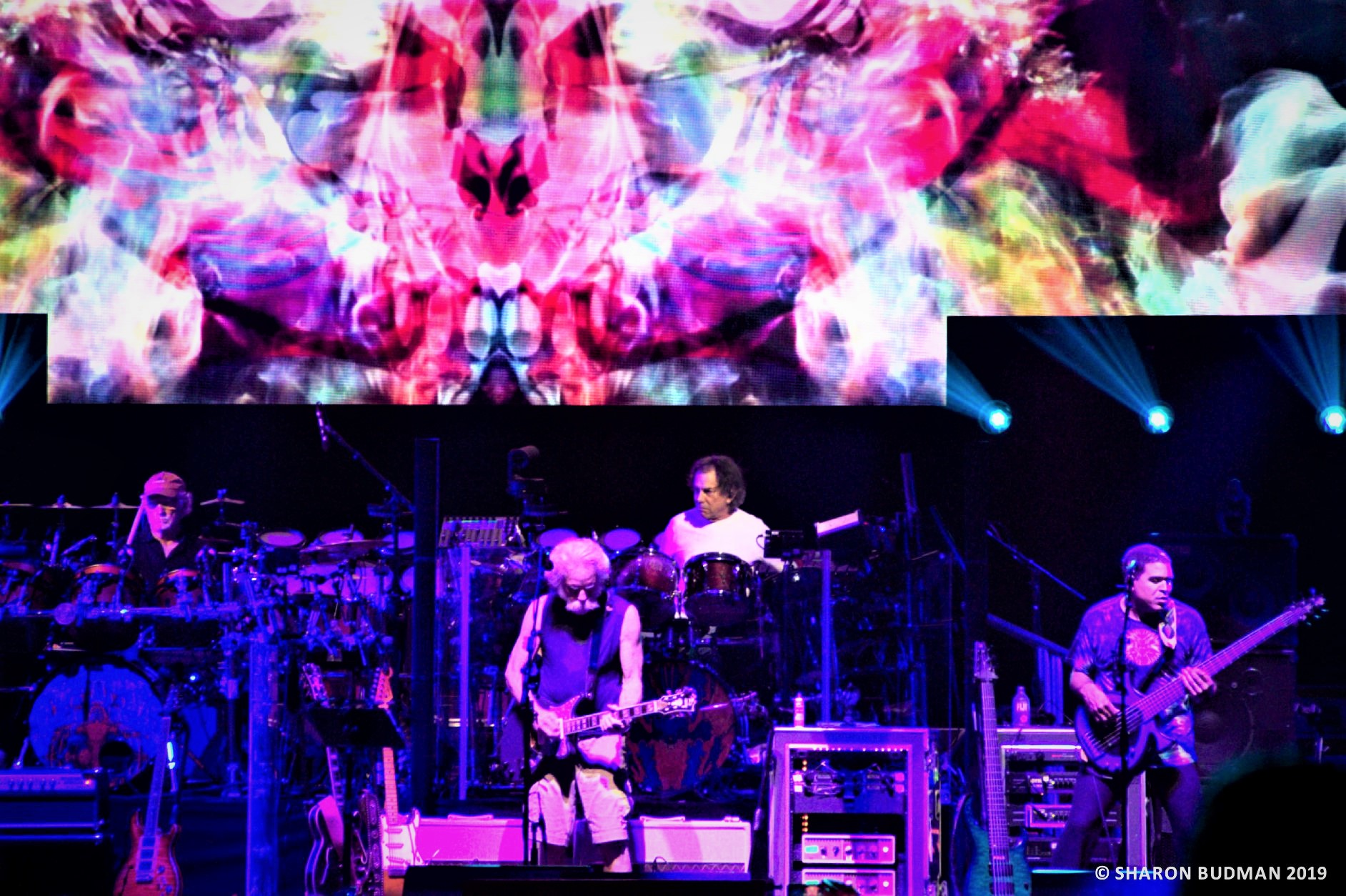 The set closure was the predictable "One More Saturday Night" with Weir on vocals leaving the moon in his rearview mirror. …and FINALLY, they let Oteil sing…the fitting encore for this scorching hot evening literally and figurative with Fire on the Mountain.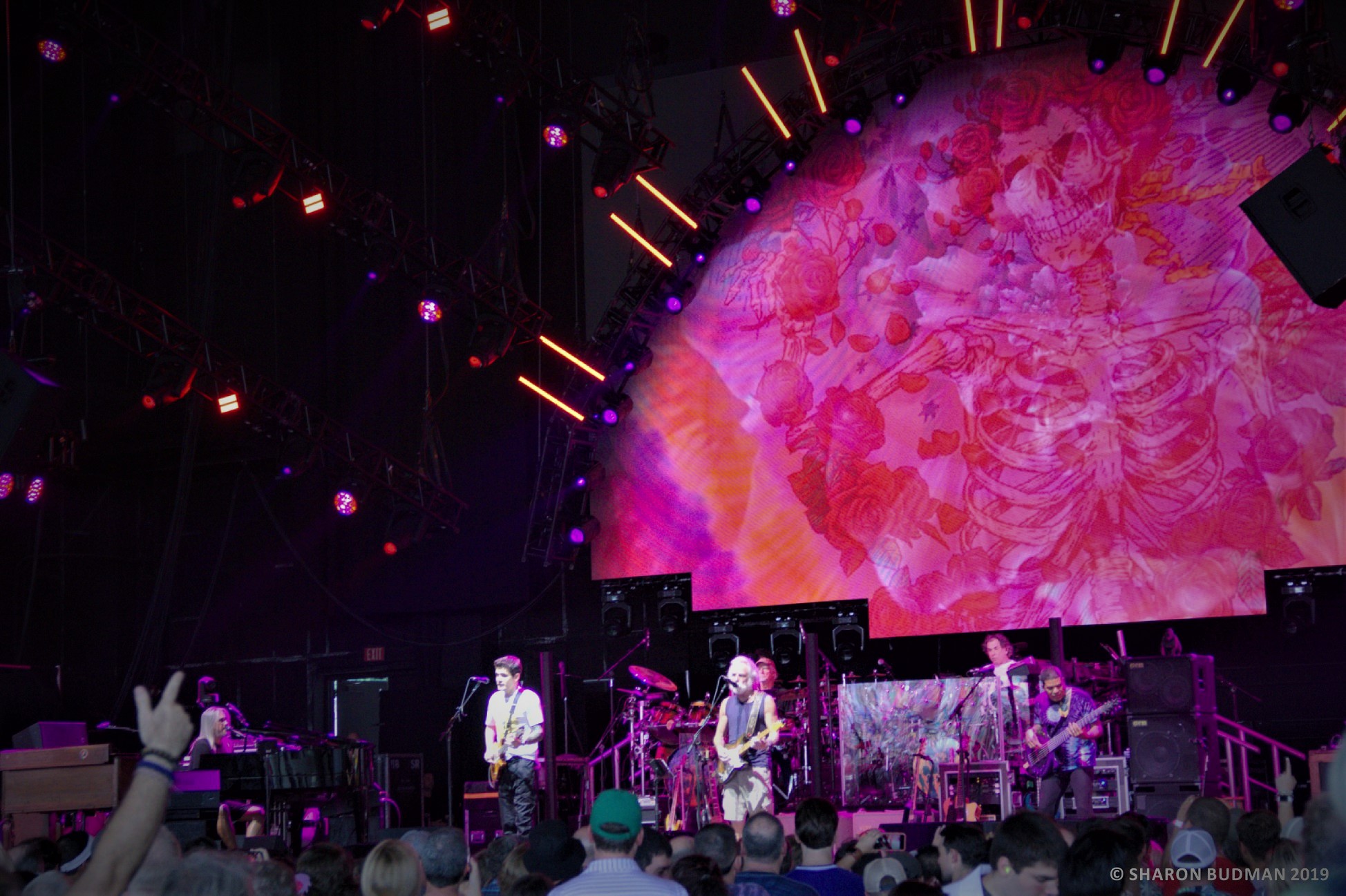 Well, Atlanta was surely Hotlanta this evening; they were on fire. These guys are as passionate as ever banging out the incredible tunes. No two shows or songs are ever the same always delivering a unique experience to their fans. …and about John Mayer… I just have one thing to say, love him or not, he is an extremely talented and his musicianship is indisputable. The boys are and were ALL IN tonight and whether present in person or enjoying the couch tour, everyone was treated to another fabulous Dead & Company show…on one more special Saturday night.