Today, Denver-based guitarist/multi-instrumentalist D.J. Williams is thrilled to announce the release of his eagerly awaited new album, Soldier of Love, available everywhere now via Perception Records. The intrepid ten-track project promises a unique listening experience that is an earnest look at a true artist in the midst of a musical evolution, blending soulful grooves, funky guitar riffs, and infectious melodies with a strikingly poignant look at life.
Produced by visionary producer Jay.Greens, alongside co-producer Josh Fairman at Denver's buzzing upstart label Perception Records, the album features collaborations with some of the most notable names in live music, including Adam Deitch (Lettuce), Isaac Teel (TAUK), Alan Evans (Soulive), Josh Fairman (Sunsquabi), Eric Benny Bloom (Lettuce), Nate Miller, Roosevelt Collier, Kanika Moore, and Will Trask.
"My goal is always to create something that speaks to people's hearts," said Williams. "I want listeners to be able to connect with my music on an emotional level - whether it's joy or pain or anything in between - so they can take away something meaningful from each song."
Through his music, Williams hopes to spread joy and positivity while also pushing sonic boundaries by fusing elements from different genres into one cohesive sound. From smooth jazz ballads like "Soldier of Love," to the gritty, distortion-driven "Black Man," to upbeat funk tunes like "Whipper Snapper," the work has something for everyone - no matter your taste.
Williams, alongside the team at Perception Records, produced dazzling supplementary music videos to herald the release. The minimalist "Black Man" video was followed by a compelling, Boondocks-style animated piece for "Soldier of Love." Today, Williams presents a live in-studio video for "Johnny's Got a Gun" featuring Adam Deitch, Eric Benny Bloom, Ian Gilley, and Nate Miller. Official music videos are streaming now at the official DJ Williams YouTube Channel.
LISTEN TO "JOHNNY'S GOT A GUN" | WATCH OFFICIAL MUSIC VIDEO
LISTEN TO "BLACK MAN" | WATCH OFFICIAL MUSIC VIDEO
LISTEN TO "SOLDIER OF LOVE" | WATCH OFFICIAL MUSIC VIDEO
LISTEN TO "WHIPPER SNAPPER"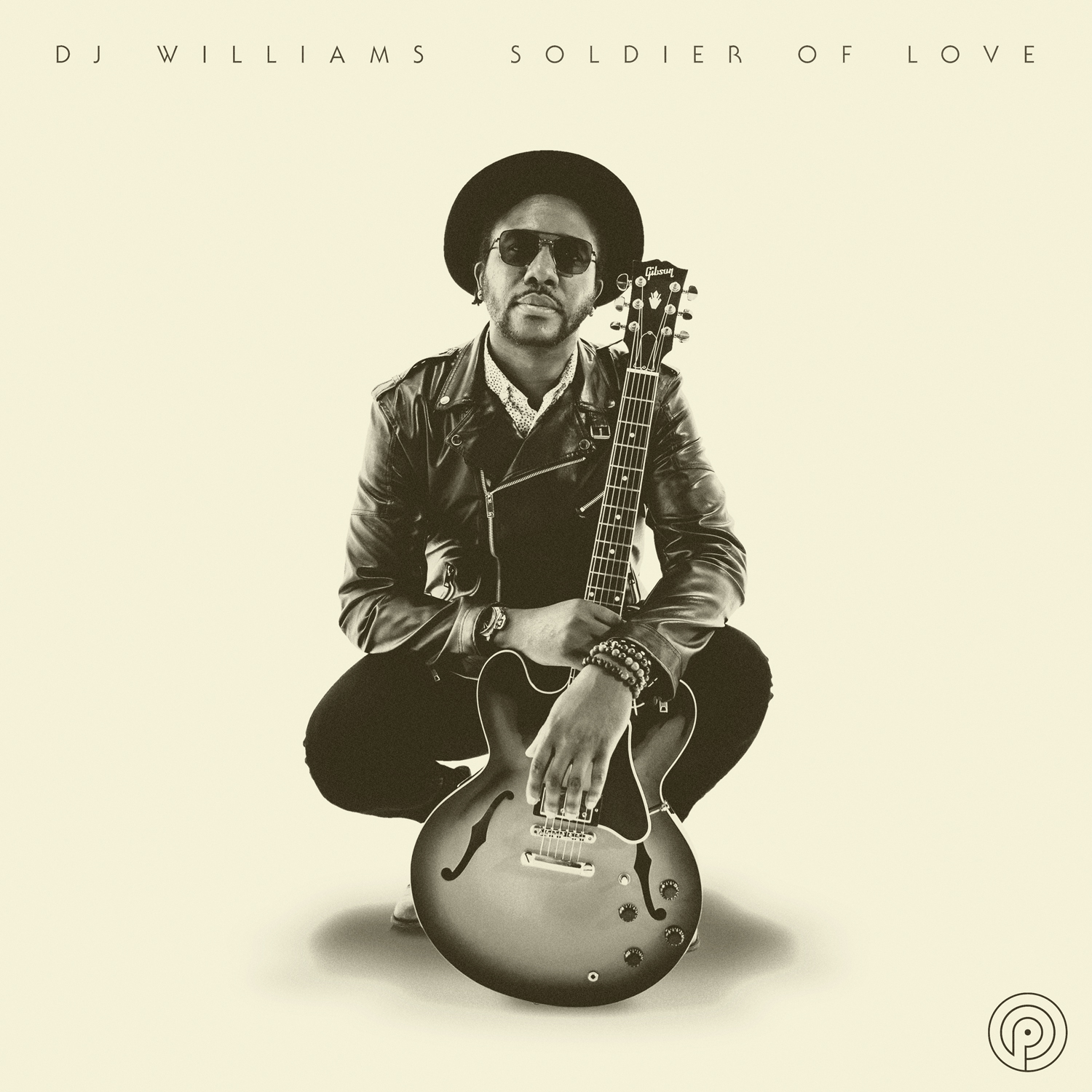 Soldier of Love has quickly drawn applause from outlets nationwide, described by RVA Mag as "his most personal album yet… a compelling distillation of his musical journey thus far, and a testament to his commitment to his craft," and by Relix as "a stunning introduction to the artist's unparalleled growth and maturity… a pivotal moment in Williams' career."
Williams recently traversed the nation on an extensive spring tour that saw him visit several major markets including NYC, Asheville, Atlanta, Charleston, Denver, and Washington, D.C.
Unsurprisingly, the aforementioned tour was a testament to his unbridled versatility, as the artist played a healthy mix of shows with his solo band, Karl Denson's Tiny Universe, and even opening for acclaimed comedian Hannibal Burress. However, Williams has his eyes firmly set on the future, looking forward to diving into a batch of fall tour dates that will allow him to focus solely on the growth and development of his solo project.
"This project has given me the opportunity to collab with a bunch of amazing artists I admire, and I'm looking forward to testing out a lot of the music on the road. Being able to showcase material that is truly my own has been the goal for a long time," he added.
Soldier of Love vinyls are now available for pre-order exclusively via the Perception Records online store. Experience the rich sound of the project, pressed on 180 Gram Audiophile discs in a limited edition smokey blue "night swimmer" colorway.
Tracklist:
Whipper Snapper
A Bit Too Much
Soldier of Love
Johnny's Got a Gun
Light My Fire ft. Kanika Moore
Soldierlude
Let's Go ft. DJ Harrison, Alan Evans
Young, Tough & Terrible ft. G. Finesse
Black Man
Vicky's Eyes
DJ Williams Summer 2023 Tour Dates
June 26- Artpark Lewiston, NY*
June 28- Stage AE Pittsburgh, PA*
June 29- Brooklyn Bowl Philadelphia, PA*
June 29- SOLDIER OF LOVE RELEASE DAY
June 30- Westville Music New Haven, CT*
July 1- Soundcheck Studios Pembroke, MA*
July 2- Cherry Creek Arts Fest Denver, CO*
July 7- Zoofest Lincoln, NE*
July 4- Stoke Live Salida, CO^
July 16- Levitt Pavilion Denver, CO^
July 21- Shakedown Bar Vail, CO^
July 27- Herman's Hideaway Denver, CO^
July 29- Petaluma Music Fest Petaluma, CA
Aug 4- Louisville Street Fair^
Aug 5- Empire Garage Austin, TX*
Aug 8- Private Maui, HI
Aug 11- Eagle Block Party Eagle, CO*
*KTDU
^ DJ Williams