I left Appalachia's Country Music Hwy., (via Flatpick KY), for Rt. 66. It was Labor Day Weekend and I was going to Asbury Park, NJ, a town made famous by Bruce Springsteen and others. I was going to see Soozie Tyrell, of the E-Street band, along with 9 other bands play over the weekend. There were even knowledgeable whispers, before an inconvenient hurricane hit at a most critical moment that Springsteen might make one of his periodic appearances there that Saturday. 
The next 3 days took over 365 to process well enough to feel I could write about them to any extent with much coherency. I was as speechless as I'd been after searching for outlaws. I'd gone to a string festival and in short order was dividing a month or more solid between Appalachia and the Jersey Shore.
I was sorely tempted to go native in each locale by both myself and others. It gave me a bit of an identity crisis. Apparently it was a visible identity crisis. Some of the staff at the Stone Pony alternated between calling me 'the hippie' or the 'hillbilly' pretty much the entire time I was there.
In retrospect, it occurs to me that all of this might seem to many, if not most people as a weird thing to do. What, for example, does New Jersey have to do with Eastern Kentucky? Well, the Seeger Sessions, for one. And at the time, Ms. Tyrell had just finished the tour. Somehow it all made perfect sense.  I thought it would be a fairly normal weekend.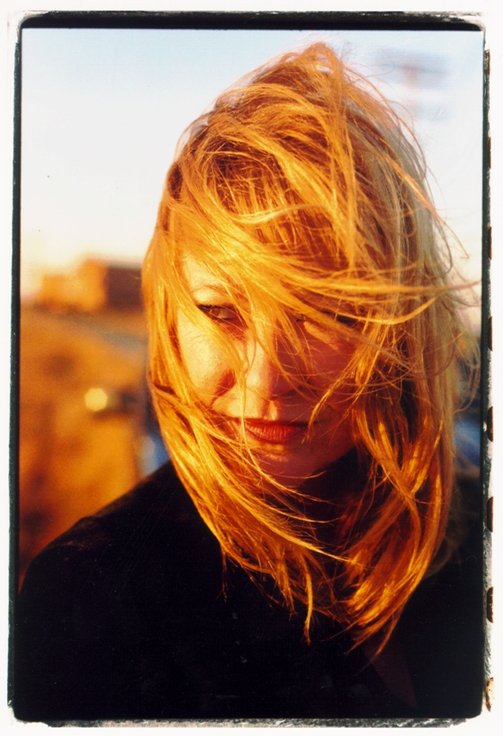 I was completely wrong. Soon after I arrived, the pace quickened and within hours it became fairly certain that just about anything might happen really. I had somehow stepped behind the stage door of the legendary Stone Pony.
Extreme things very often happen in Asbury Park, the musical garden Springsteen, Bon Jovi, Sebastian Bach and others essentially sprang from. The Stone Pony is its' crown jewel of cool.  Nonetheless, things seemed perfectly routine at first. Routine for Asbury Park is different from most places but so hugely. 
Upon arrival, early on a deceivingly sunny Friday afternoon, (or was it raining and simply deceiving…), I encountered an extremely nice bartender and sound guy, (more about them soon. Just trust that there, the very staff are stars). They told me, as they moved things around and I waited for the incredibly… well… for now lets leave it at informative, (and guitar playing), manager Kyle, some really fascinating things about music history and Asbury Park..
Its' boardwalk had shaken the roots of American music not only, as the perpetual doorman 'Pocket' described, since "before Bon Jovi was old enough to drink", but since Ragtime. When music was just breaking free from classical restraints, Arthur Pryor, a pioneer in the genre, left then number one band man Sousa and played there instead of with him. He took the best of the band too, much to Sousas' dismay.
Many years later, Pryor was asked to perform to help boost morale during WWII. He melodramatically died on the by then infamous boardwalk while arguing with the band. Talk about wanted dead or alive, (no offense to Mr.'s Bon Jovi or Pryor). Maybe all that weird energy is part of what makes the Madame Marie Springsteen sang about in 4th of July, Asbury Park, (aka Sandy) so psychic.  (She's back, by the way)
And, speaking of dead or alive, I don't quite see how I managed to get out of there, or back there, alive. I left a hurricane that Saturday morning that blew so strong I had to fight my way against 60mph wind, (ocean front, mind you), for at least 5 min. just to get in the car. (Getting to the car presented an almost equally massive series of obstacles.)
Once in, I had no doubt whatsoever that driving was a very bad idea. But so was trying to go back in the hotel. You see, I hadn't so much noticed the hurricane the night before. I mean, I realized that it was really windy and raining really hard, sort of. But it was hard to pay attention to the weather with 5 bands playing. And they didn't stop playing. By the time I was at an after-party at the Berkley Hotel, (where Johnny Cash lived for some time), I didn't so much notice the troubled ocean. 
Until suddenly it was 9 or so but just didn't quite look like day time. Finally exhausted enough to notice, I saw the room I was in had a mightily angry looking ocean-view. I wondered if I should stay in Asbury or go back to relatives in Toms' River, where what had seemed to be a routine visit was greeted with news of a death in the family there while I was on my way up.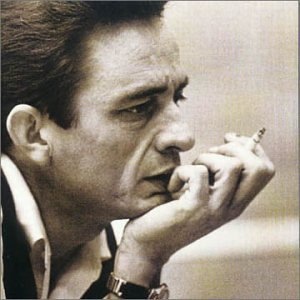 I didn't really want to go back, what with the death and the hurricane and all. But I knew if I stayed I'd never sleep. I had no other cool clothes and I had to go back to the Pony that night. I composed 'Stuck in Asbury Park' to the tune of "Folsom Prison", then took a shower and left against the sound advice of several people. (But not before going up to Johnny Cash's former floor to see.)
I very much wished I was back inside 3 feet into the parking lot. Problem was, the wind was blowing towards the ocean. And the wind was not messing around. I was, probably legitimately, a little worried that if I turned around I'd be swept out to sea.
I somehow got in the car, through the town and its' quick rising waters, to Tom's River,  But I didn't get back without getting completely lost and discovering only when I really needed it, (falling pine boughs, swerving car, middle of nowhere, that type of thing), that my Aunt had no idea what Googling an address meant. I didn't really want to go into the weather when she said I'd just have to stop and ask directions. I somehow figured it out.
And I came back too; both to Asbury Park, Appalachia and home and back around more than a few times since. I even encountered arguably more hazardous conditions on more than one occasion. I questioned my sanity throughout most of it, particularly that weekend, particularly then.  I was in over my head from the start, leaving unexpected death for equally unexpected hurricane; almost drowned in the Jersey Sound.
What I didn't know until a year later was that I'd seen El Diablo there. I was fairly certain up until a few days ago I'd already met the Devil in Appalachia. A banjo and crossroads were even involved.   
Now I'm not so sure. Well, maybe I'm exaggerating. But it is the nickname of the quite remarkable Brian Mitchell. It seemed eerily appropriate that the Devil would sit in on a gig that nodded to Appalachian music. It seemed strangely fateful even.
What ended up happening was that, I discovered for all its' merits and all my contemplation, my story has nothing on his. Of course it doesn't. People don't go around calling someone El Diablo for just any old reason.  
Understand, however, that when I saw Mr. Mitchell that's the last thing that would have occurred to me. For one, he was the happiest looking person I think I've ever seen. And he had the vibe a very few have of, well; being in the now is one way to put it. You know, some people just project an incredibly focused presence.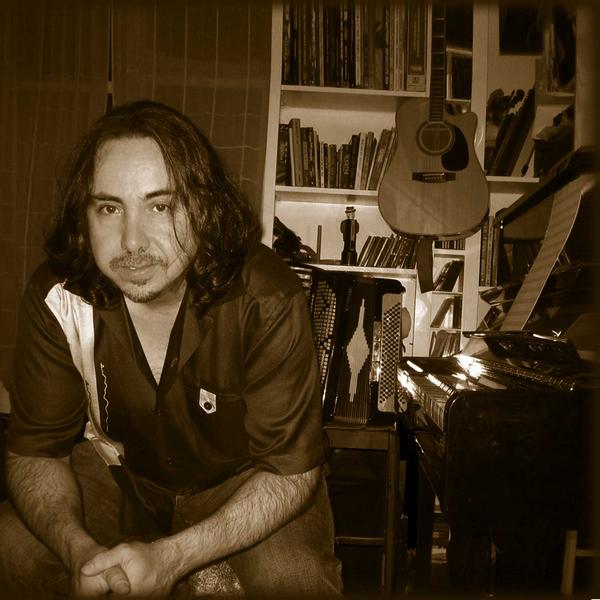 When I spoke with him, I found that not is he only interesting as hell, but a remarkable story teller. And the stories I have a feeling he could tell, would fill volumes. He's even dabbled in music journalism, interviewing Allen Toussaint for "Keyboard" magazine. He did this via the kaleidoscopic route of having once been his understudy in a Broadway musical. This is the sort of thing Mr. Mitchell has happen as a matter of course, I soon discovered.
So, that's right folks; after taking a year to convince myself I could write about my strange adventures in Asbury Park and Appalachia and/or somehow separate them from a series extreme and unexpected traumas,  I must stop my tale of death, near death, rock and roll and roots and let a better writer tell a better story. My Stone Pony and Asbury Park in general tales are a part of your Rock & Roll fantasy and you'll hear them in short order. But it will just have to take a back-seat to, 
El Diablo…
He's jammed with Bob Dylan, Levon Helm, Peter Frampton, B.B. King, Les Paul, Dolly Parton and a dizzying array of other extremely accomplished people. If you look at his website closely, you discover he's also worked with Christopher Walken, Bill Clinton, and on "One Life to Live". Who does that? I just didn't know where to start with this person. I was intrigued but at something of a loss. 
So I listened to more of his music, starting with his new CD, Diggin up the Roots. I decided that, for the moment, the best thing might be to try to understand what the roots he was digging up were. I couldn't get him to tell me really but that sort of information is probably given on a need to know basis so as not to utterly overwhelm. I did discover why Cajun, (and very authentic sounding Cajun), yet jazzy yet something else entirely tunes flowed from a native New Yorkers' fingertips on Roots. No matter what he plays, and his spectrum is broad, Brian Mitchell sounds like Brian Mitchell, plain and simple:
"I really dug deep and it's all good." He said of his latest original work, "I try not to pin down a genre. It feels right not to come to terms with different things. I decided I might as well let it all come out; make it sound personal, have a voice.
"When you play all different kinds of music, you're in a lot of different situations and just come to let it happen naturally. Everything catches up with itself eventually. The type of things you've played before come tumbling out in all directions.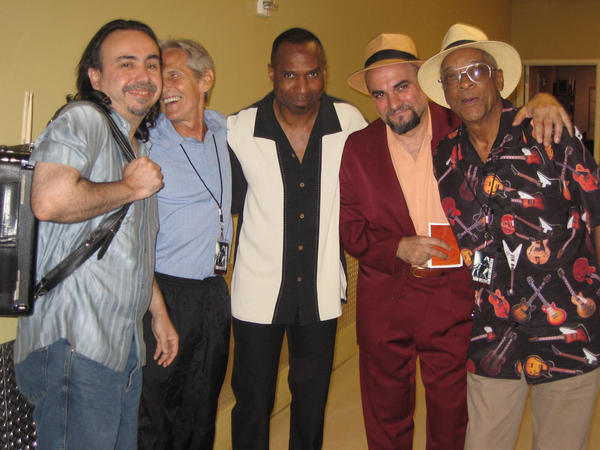 "I really strive for sessions where the artists sound like themselves. And when I play, I strive to make it sound like the same guy doing the same music. If I play Blues, Blues comes out of me; same with jazz, funk, Latin…main difference is, when I'm a side pesrson, I try to enhance. In my own band all bets are off."
Mr. Mitchell, currently playing almost every Saturday night with Levon Helm and the Midnight Rambles at Woodstock Express, said a session with Bob Dylan was one of his most memorable experiences: 
"We did a version of an old Dean Martin song for the soundtrack of a Sopranos episode." He said. "There I was, not only playing with one of my idols, but my Moms' Italian and I grew up listening to that kind of thing. So I mean, you know, it was not just Bob Dylan but Bob Dylan, Dean Martin; the whole thing. I felt like I'd come full circle and there I was, playing the accordion."
When I started asking about the instruments I saw in some of his photos, he mentioned that his favorite was his Hammond organ. He pre-emptively answered my "Why?" with:
"I bought it in Memphis, got an incredible deal on it." He told me. "As I was putting it in my van, the owner of the store came out. And the guy says, "Just so you know, historically, I got it from Isaac." Pretty soon I get that he's telling me it had been Isaac Hayes' organ. If he'd told me that before he sold it to me, I wouldn't have been as inclined to believe him. But he'd already sold it to me. He had nothing to gain by this story. I figured it must be true."
So, if that was his favorite instrument, what, I then asked, had been his favorite gig?
"My friend, Hugh Pool and I played the streets in Europe." He said, "Even after all these clubs and concert halls, the streets in Europe were the best of all. It was more about adventure than a career path.
"For example, our first day in Amsterdam; we didn't know it at the time but it was the Queens' birthday. So the whole nights' crazy. It was like Amsterdam times 10. At one point, somebody at a party on a boat going down a canal yells out that their piano player passed out and can anyone play the piano? I say "Sure, I do", and walk a plank onto the boat. I end up playing with some band all night. It was great.
"It had its' down side. The next day I woke up and someone had stolen all my money. But if I had it to do again knowing that would happen I would. It had its' less romantic side, but there was an immediacy to it. I learned so much."
Speaking of immediacy, I could no longer hold back my curiosity about, for instance, Bill Clinton, who joined him onstage with Cher and Nathan Lane on Hillary's' birthday one year. "He was a fun guy to hang out with, very charming", Mr. Mitchell said. "He just came over and talked to us like a musician talks to musicians and asked if we minded if he sat in with us."
And so he did. He discussed the particulars of reeds even. Looking again at the names that had leapt off of his impressive resume because they were rather unusual, what on earth, I asked, had he recorded with Christopher Walken?
"Well", he said, "I get this call asking if I can do a session Christopher Walken and I say sure. Afterwards, I think about it and I'm like, is that Christopher Walken the actor? Next day there he is. A limo pulls up, he gets out and walks right into my studio like it's the most normal thing in the world.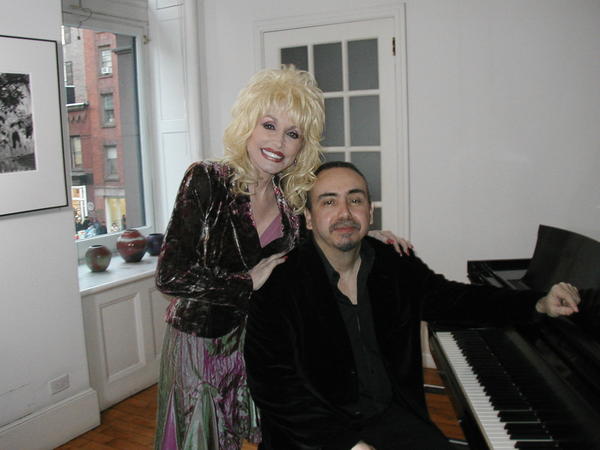 He sees my accordions and says he loves accordions. The director says, "It's supposed to be a piano." Mr. Walken says, "Accordions' where its' at and that's what we're going to do for the movie."
"We end up not finishing that day and the director asks if we can wrap it up the next. I can't and he says, "O.k., we'll get someone else." Again, Mr. Walken decides in the end. He says, "Hey, I want this guy." So he comes back on a different day.
"He even asked if he could sit in and tap dance with me. I said damn right you can. He tries to fit tap in every movie. Sometimes it has nothing do with anything but he's tap dancing in there."
I did, indeed recall an inexplicable dance scene in the last Walken movie I'd watched. Before the conversation went too far into being all about that, (it wasn't an easy subject to drop), I managed to stop myself just short of describing the essential plot of Millennium to ask about the Soap Opera. With Mr. Mitchell's' background, his appearances on Letterman and Austin City Limits, for example, weren't so surprising, but One Life to Live?
"I had a cameo in one episode as a piano player in a bar and," he laughed, "after I got home I had 30 messages, all saying the same thing: "Hey, I was watching the game and switched over for a sec and saw you on "One Life to Live". All these soap opera fans came out of the closet."
He does so many different things; I asked him what he enjoyed most.
"A small intimate club where you can really connect with people", he said. "The audience affects the music.  Sometimes even if people just dance it changes the way things go. I've always tended to look out to see who's there.
"It's like the first spark of enthusiasm I had when I was a kid comes back." He continued, adding that he started playing when his Mother, ironically, thought piano lessons would help keep him away from nightclubs. "The whole difference between playing live and in the studio, having people genuinely get off on what you do, it's an incredible feeling. I love offering something. And I love listening to music. I remember what it feels like being in the audience."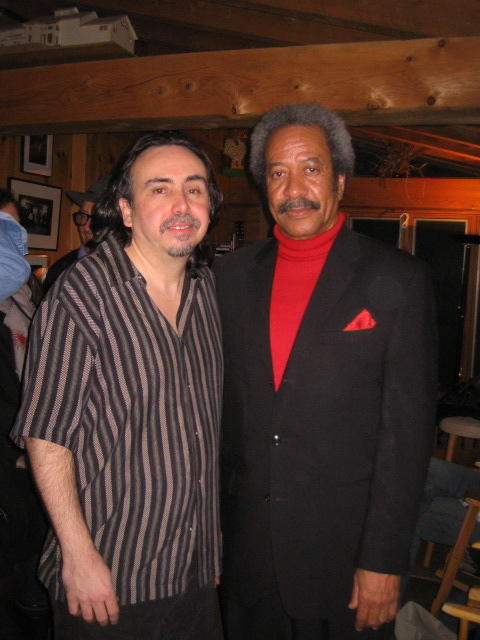 His originality, joy and genuineness come across intensely, live or recorded. He really puts on a great show, with others and with his own bands, The Brian Mitchell Band and the Loisada Social Club and the apparent brain-child of at his alter-ego,  House of El Diablo. (He also performs with Mojo Mancini, a group that includes some of New Yorks' top session players and producers.)
He's like a sort of sound magician. It seems whatever he attempts works remarkably well. The Brian Mitchell Bands' Roots is an exploding, heavily bayou voo-doo'd cornucopia of sound that somehow still sounds like nothing so much as the root of Brian Mitchell. Contrastingly, House of Diablo, finishing up a new record now, is more… experimental, even more impossible to put into words and perhaps, because it is so elusive, is even more the core of him.
Mr. Mitchell describes House of Diablo as a place where he finds things within layers of sound. It sounds to me like extremely good music from another dimension or something. The random is constantly thrown out at you. You can find everything from sword swallowers to an utterly unfamiliar but completely beautiful "Subterranean Homesick Blues" at one of their shows.  Sometimes he sings through a megaphone. "People say it sounds kind of like a carnival barker." He said. "It feels that way. And I've always loved carnivals."
And he loves what he does: 
"The second it starts to feel like a business I try to shake things up, get away, pay attention." He said. "I mean, I've learned about the business at this point. Like the people in "The Wizard of Oz", I started to see the man behind the curtain.  But I always have a good time."
How can it not be a good time when you're El Diablo?