Electric Hot Tuna's music is unique, an expression of Jorma Kaukonen and Jack Casady's individual personalities who forge their improvisational sounds with a feeling of significance into a dynamic event. Their electric sound is complete with the addition of drummer Justin Guip,* whose "emphatic yet fluid timekeeping is a true complement." Starting August 25, Steve Kimock, the blazing psychedelic guitarist versatile enough to touch almost all aspects of American music, will join Hot Tuna on tour.
"With Steve Kimock on board for this Hot Tuna Tour you can count on a multidimensional dialogue between musical friends. There's never a dull moment when Steve is part of the conversation!" says Jorma.
Started as a side project during Jefferson Airplane days, the constant, the very definition, of Hot Tuna has always been Jorma Kaukonen and Jack Casady. From the 'Sixties Evolution to the Rock and Roll Hall of Fame, the two boyhood pals have never wavered in one of the most enduring friendships in Rock history. (www.HotTuna.com)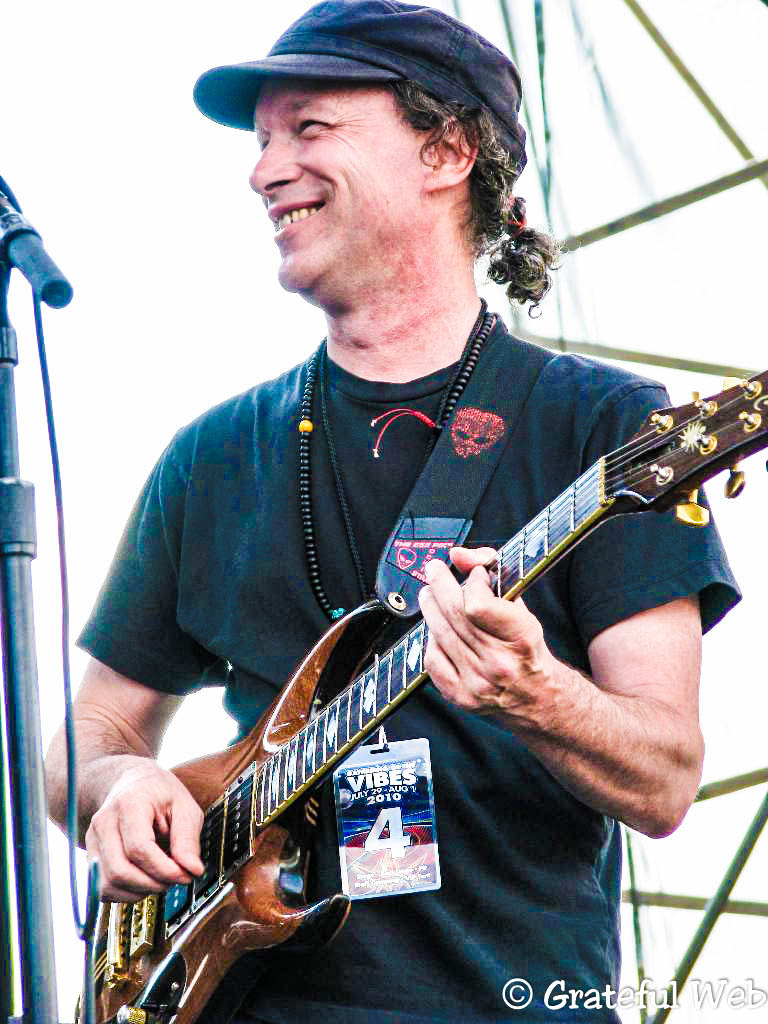 Dubbed "The Guitar Monk" by Relix magazine, Steve Kimock is driven by the knowledge that there is always more. While one can say that his genre is rock, no one niche has ever confined him. From the 80's Jazz/Rock band Zero (regarded as one of the marquee Bay Area bands and architects of jam band genre), or the 90's KVHW through to his latest Steve Kimock recording Satellite City, he has explored various sounds and styles based on what's moved him, whether it's blues or jazz; funk or folk; psychedelic or boogie; gypsy or prog-rock; traditional American or world fusion. (www.kimock.com)
"Musicianship, chemistry, history, Jack and Jorma are the real deal on every level. It's an honor to hang with those guys and play that music," says Steve.
Electric Hot Tuna with Special Guest Steve Kimock Tour
Aug 25 NedFest, Nederland, CO
Aug 28 Center for the Arts, Jackson, WY
Aug 30 Neptune Theatre, Seattle, WA
Aug 31 Revolution Hall, Portland, OR
Sept 01 McDonald Theatre, Eugene, OR
Sept 02 Mt Winery, Saratoga, CA
Sept 04 Crest Theatre, Sacramento, CA
Sept 06 El Rey Theatre, Los Angeles, CA
Sept 07 Brooklyn Bowl, Las Vegas, NV
Sept 08 Scottsdale Ctr for the Arts, Phoenix, AZ
Sept 10 The Rialto Theatre, Tucson, AZ
Sept 11 KiMo Theatre, Albuquerque, NM