How many lead guitarists does it take for one to sufficiently experience Jimi Hendrix? Well, according to the Experience Hendrix Tour that rolled through the Mondavi Center in Davis, California, on Feb. 22, the correct answer is seven. Now gone for 46 years, the music and legend of Jimi Hendrix, still recognized as among the top rock guitarists of all time, still survives and flourishes.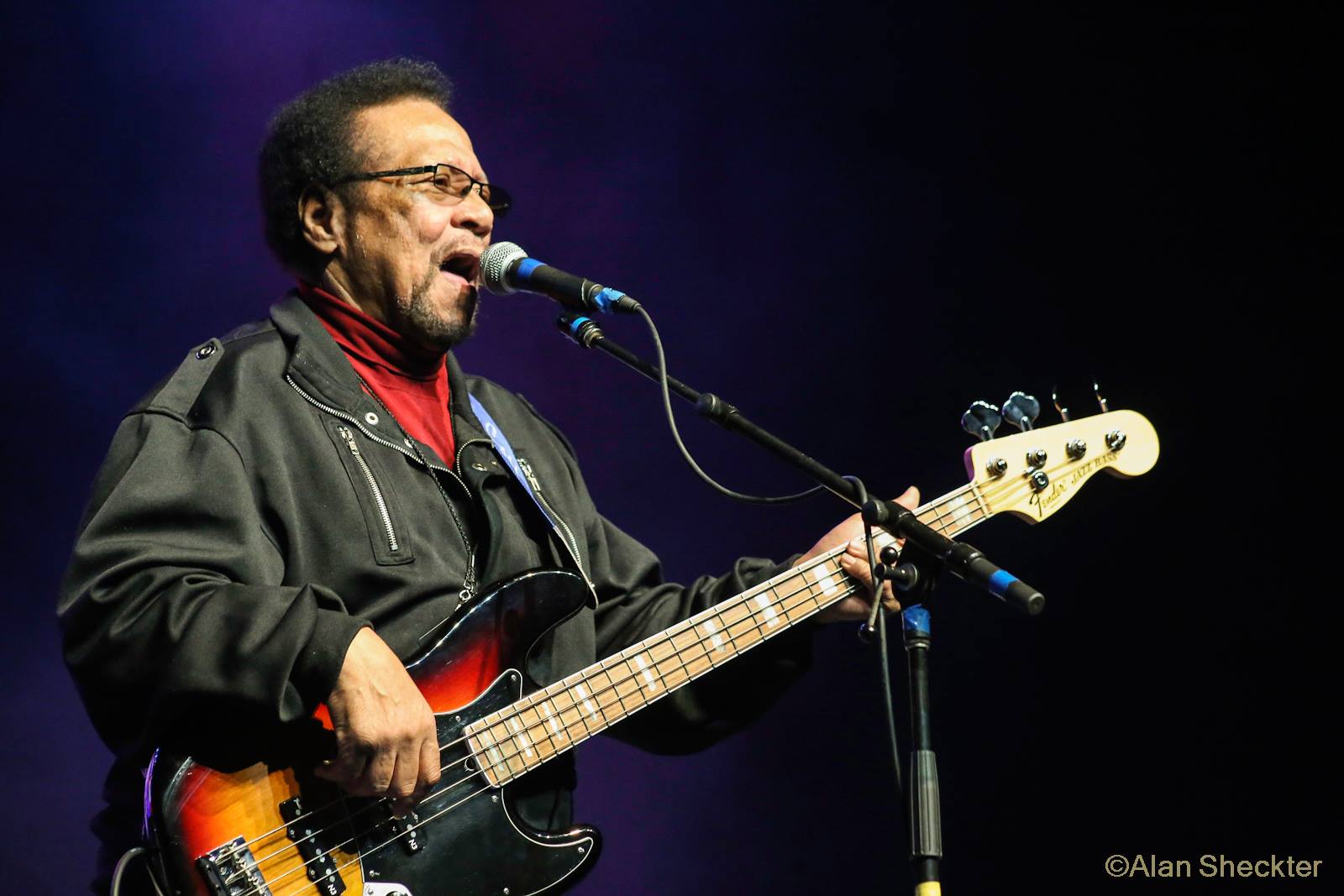 Attendees at the upscale UC Davis venue received a three-hour, two-set immersion into myriad classic Hendrix songs, all done up proper with big arrangements and searing leads from such guitar greats, mostly from the blues world, as Buddy Guy, Kenny Wayne Shepherd, Zakk Wylde, Jonny Lang, Dweezil Zappa, Mato Nanji, and Keb' Mo'. So much guitar power almost made for sensory overload by night's end, but the appreciative crowd hung on every poignant Hendrix-tribute note throughout.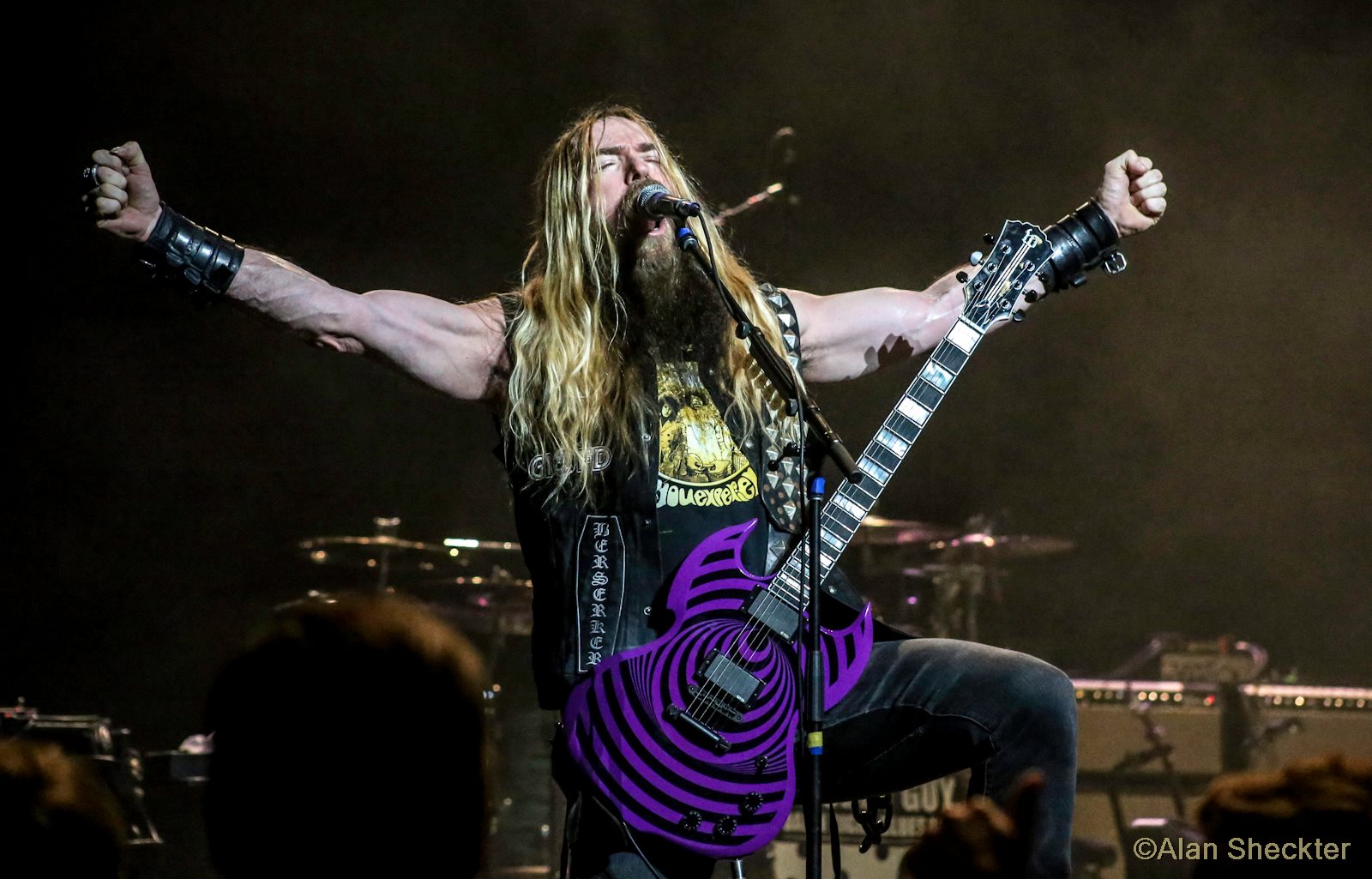 The most massive guitar performances of the night were courtesy of Wylde and Shepherd. Wylde, whose 15-minute-plus jam on "Purple Haze" included passages delivered in several different stances from the theatre's walkways and aisles, culminating with a one-to-one jam and a follow-up fist bump to a delighted woman seated in a wheelchair.  Shepherd's extended take on the "Voodoo Chile Medley" was uber-epic and super-charged.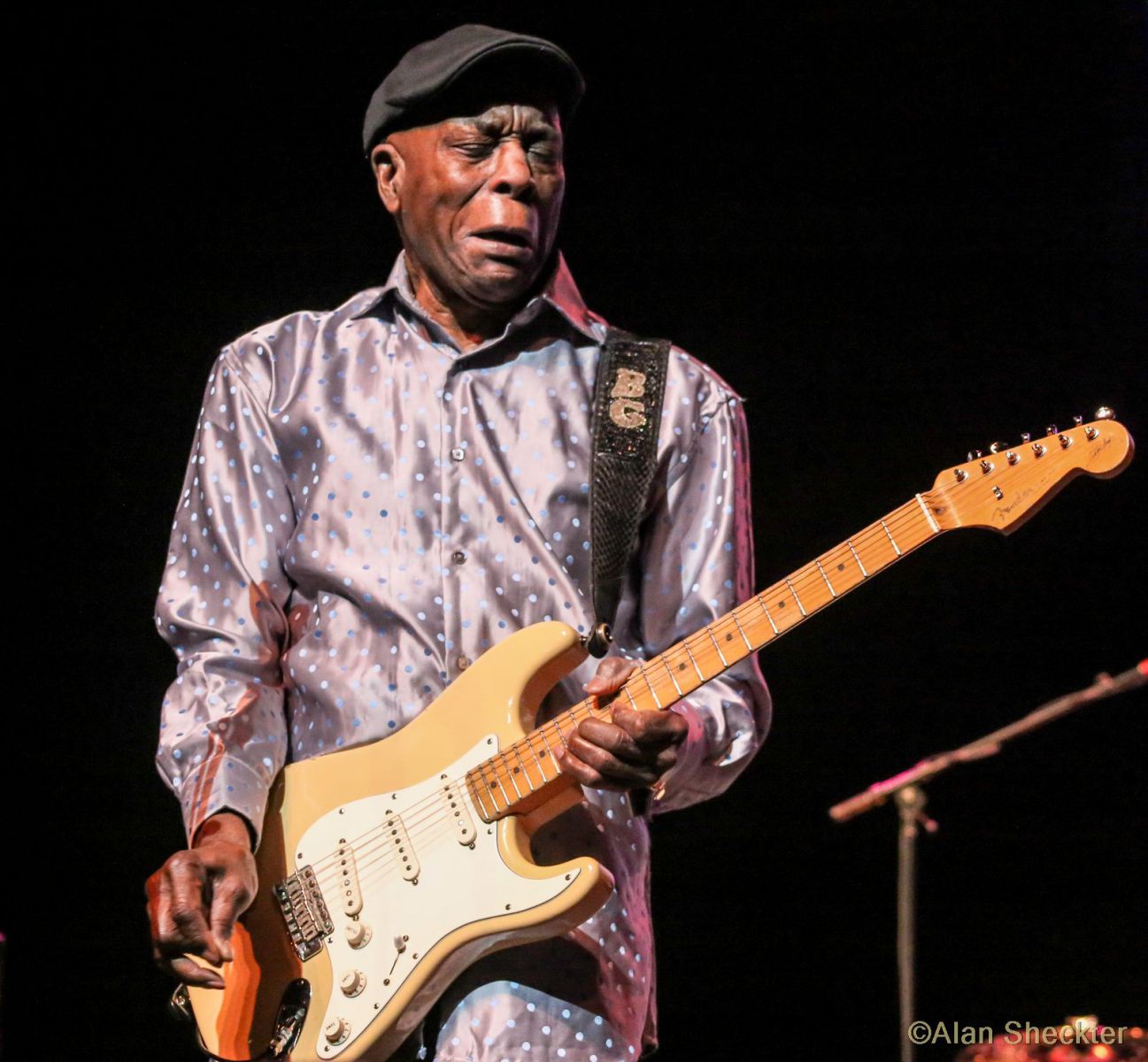 Guy, now one of the last surviving blues guitarists of the original Chicago blues scene of the 1950s, finally took the stage late in the second set and closed the show, with "Who Knows," Muddy Waters' "Louisiana Blues," and "Hey Joe."  His set featured drummer Tim Austin, from Guy's Damn Right I've Got the Blues Band (and 25-year tenure with the Staple Singers), and 75-year-old bassist Billy Cox, who befriended Hendrix all the way back in 1961, and has the notoriety of being the only surviving member of the Jimi Hendrix Experience (toward the end of that band's run) and Band of Gypsies.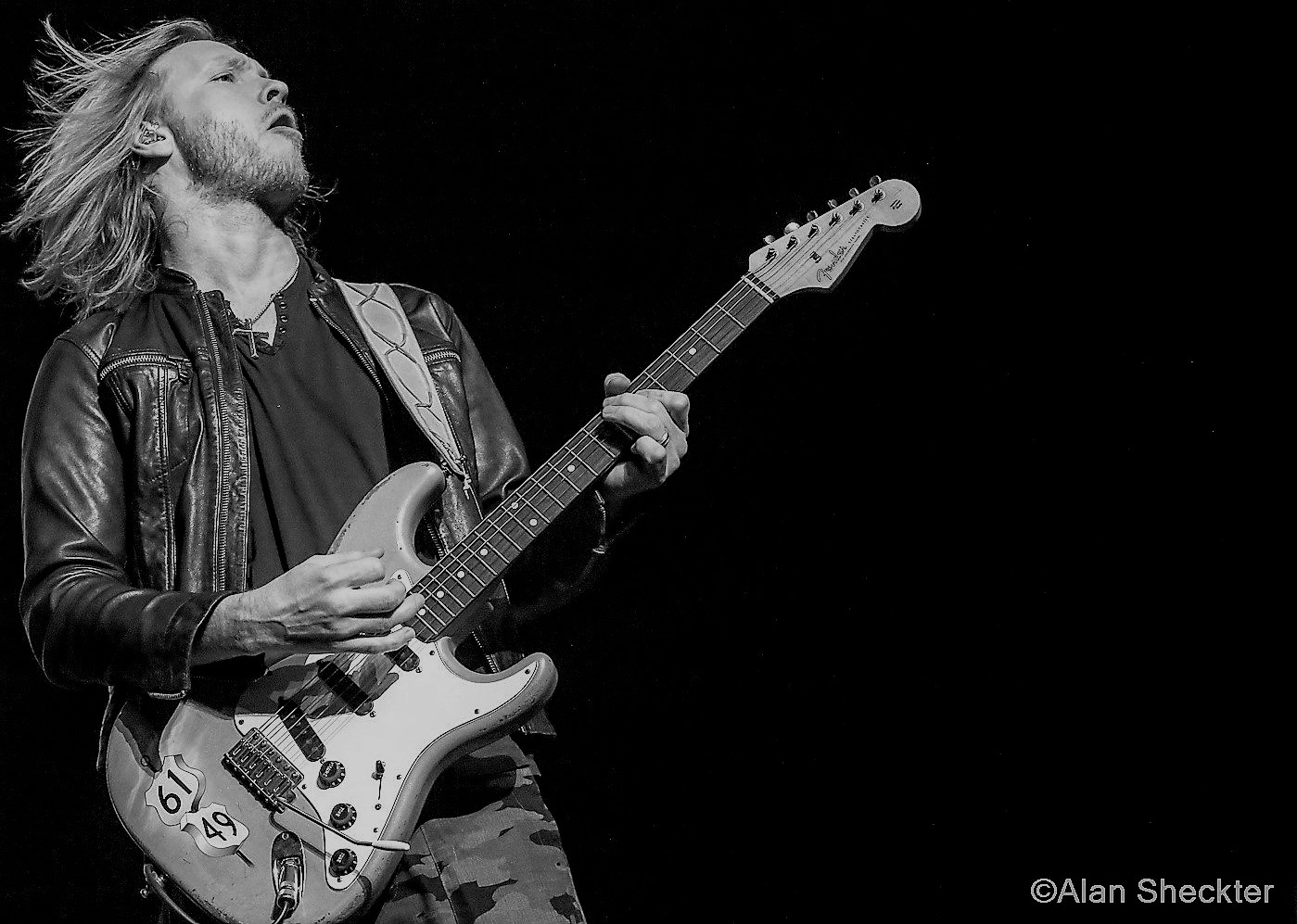 Already possessing 20-year careers, though both still in their 30s, bluesmen Shepherd and Lang fronted and shredded on several Hendrix tunes in the second set. Shepherd was featured on "Gypsy Eyes," "I Don't Live Today," and "Come On," for which bandmate Noah Hunt providing vocals.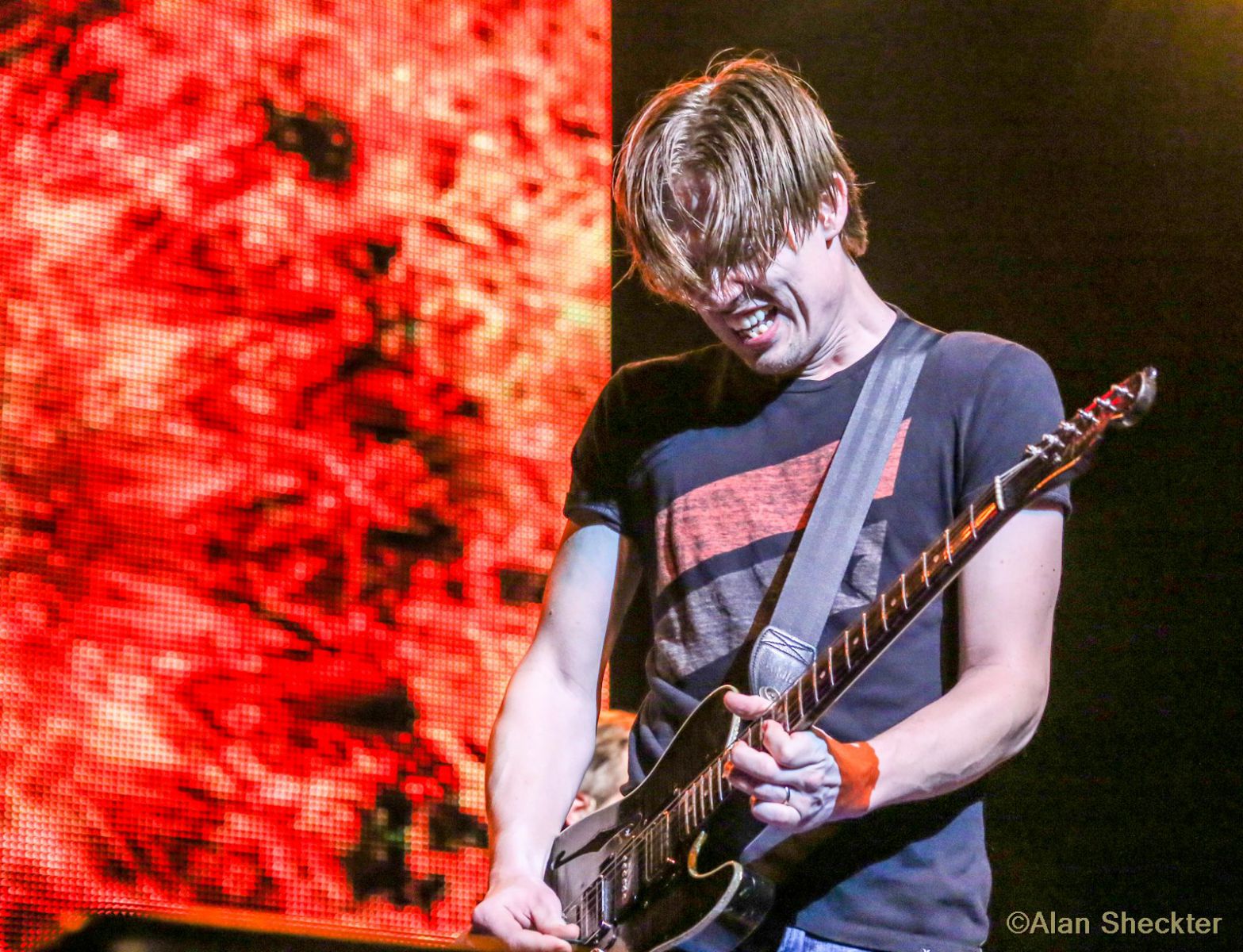 Lang excelled on "Fire" and emotionally charged versions of "Wind Cries Mary" and "Spanish Castle Magic."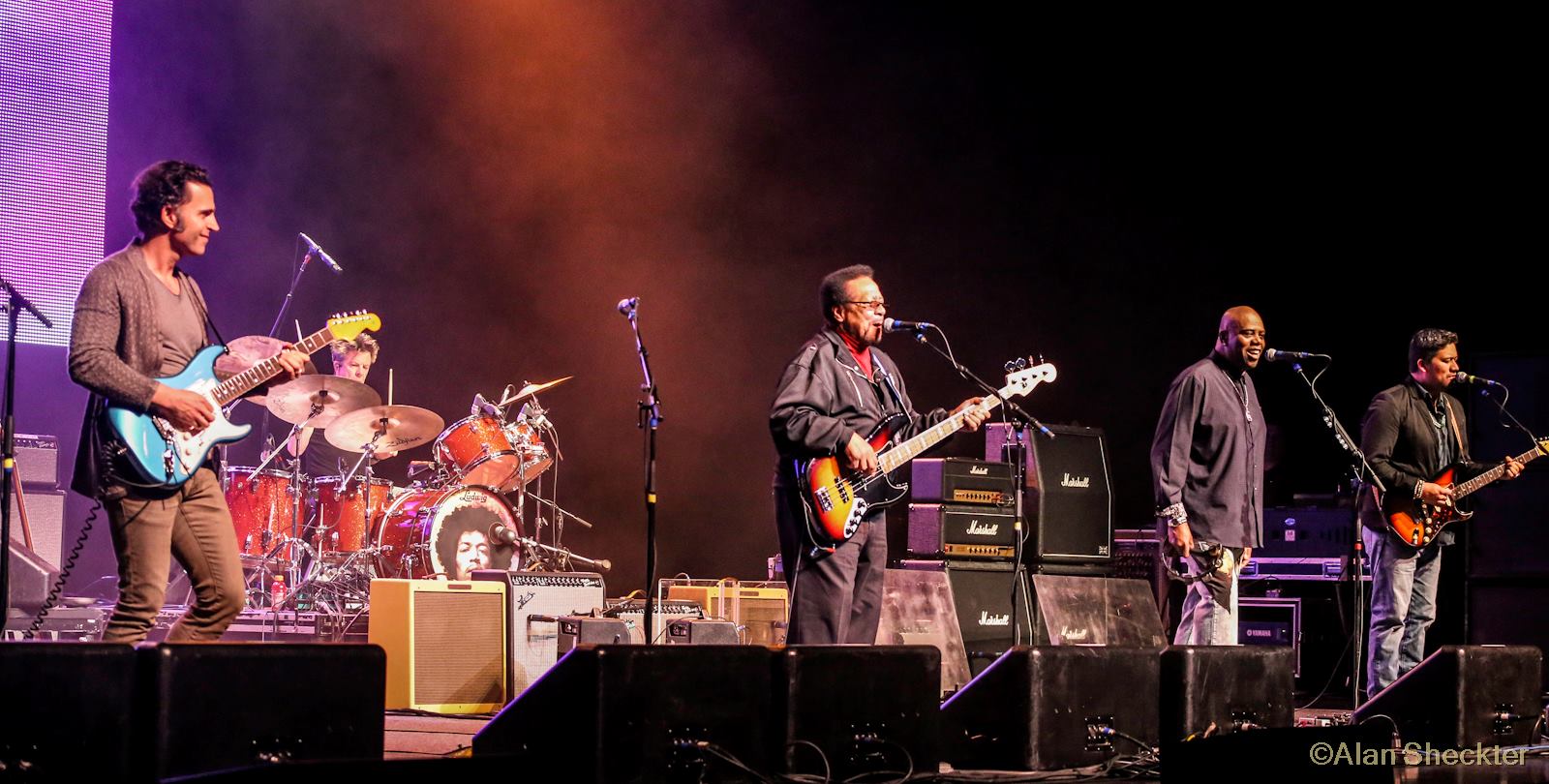 Blues rocker Mato Nanji, from Indigenous, has been on the Experience Hendrix Tour bus since 2002, He was onstage through most of the night, providing plenty of scorching guitar passages on lead and as secondary lead during Lang's and Guy's sets.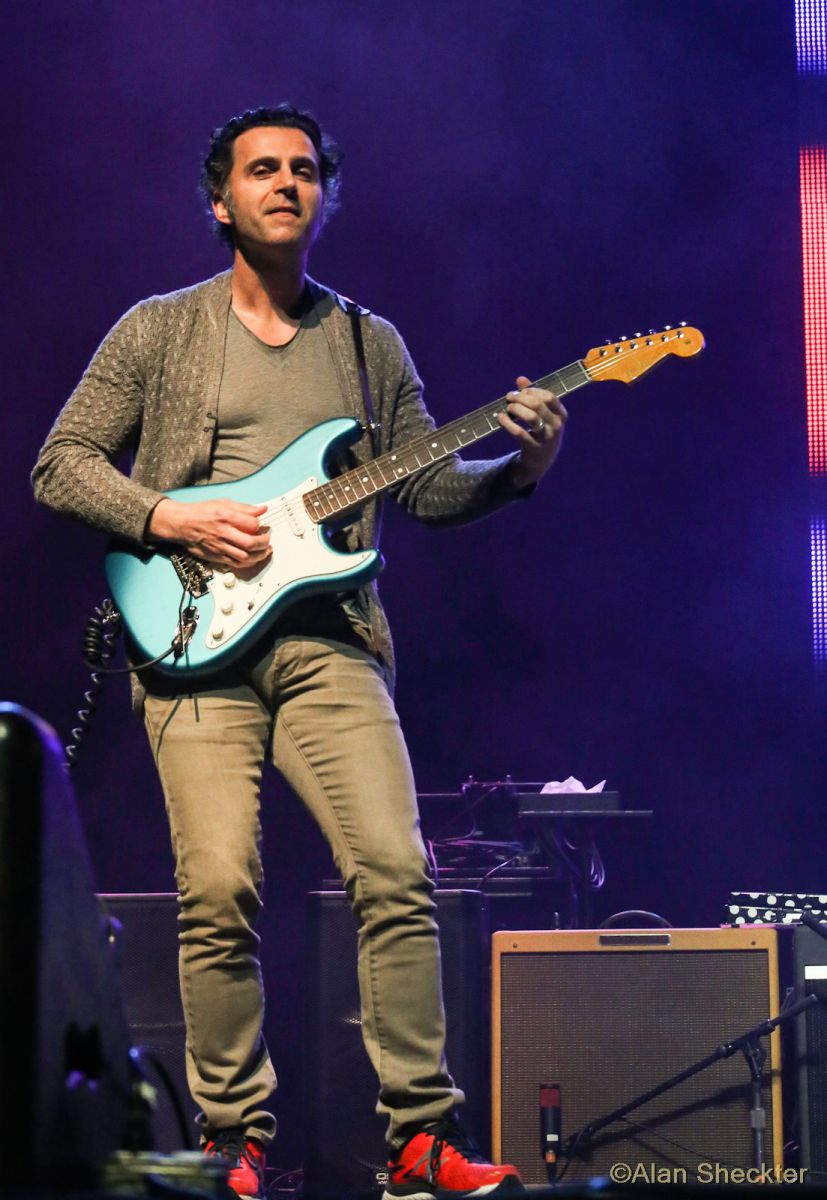 Zappa's role was delivered early in the show. With a calm smile and without rock-star gyrations or persona, Zappa dished out great solos during the show-opening sequence of "Freedom" and "Stone Free," as well as on "Ezy Rider" and "Love or Confusion."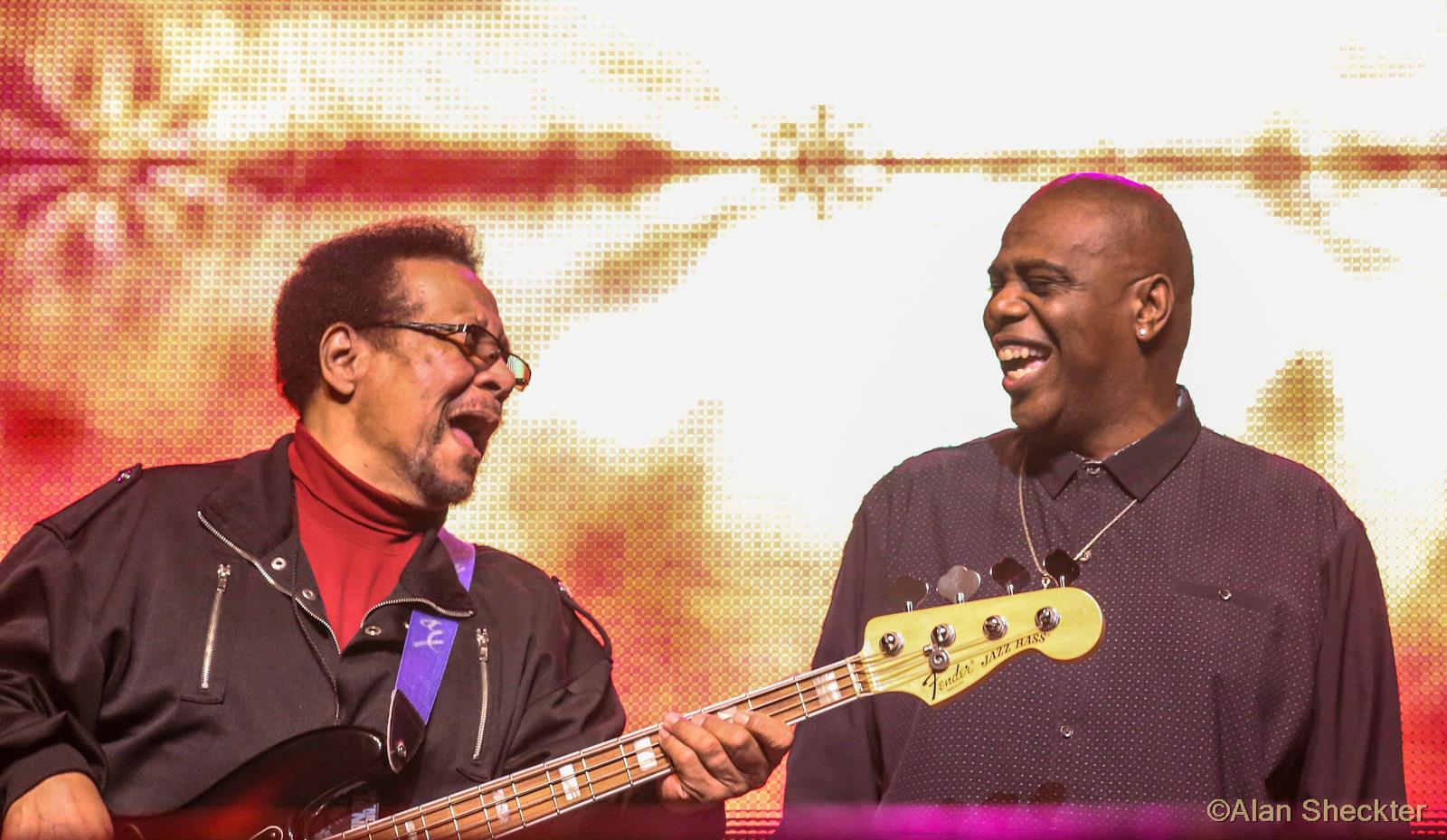 Veteran bandleader Henri Brown provided stage presence and vocals on and off throughout the night, taking lead vocals on "Foxy Lady" and Buddy Miles' "Them Changes."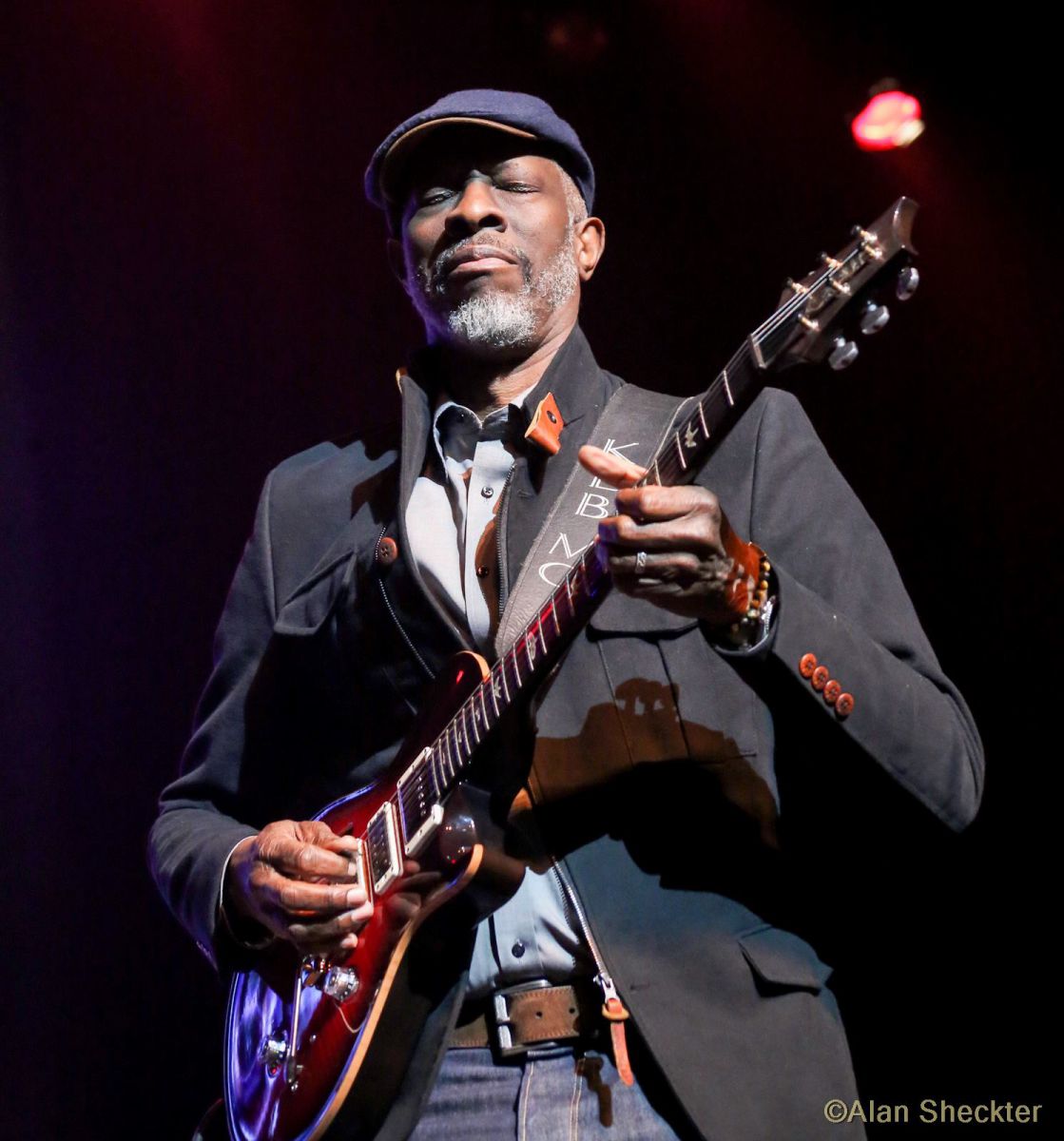 Keb' Mo', usually a more rootsy, low-key onstage presence, brought plenty of fire to the show, offering excellent bluesy lead licks on "Killing Floor" as well as "Catfish Blues" and "The Sky is Dying."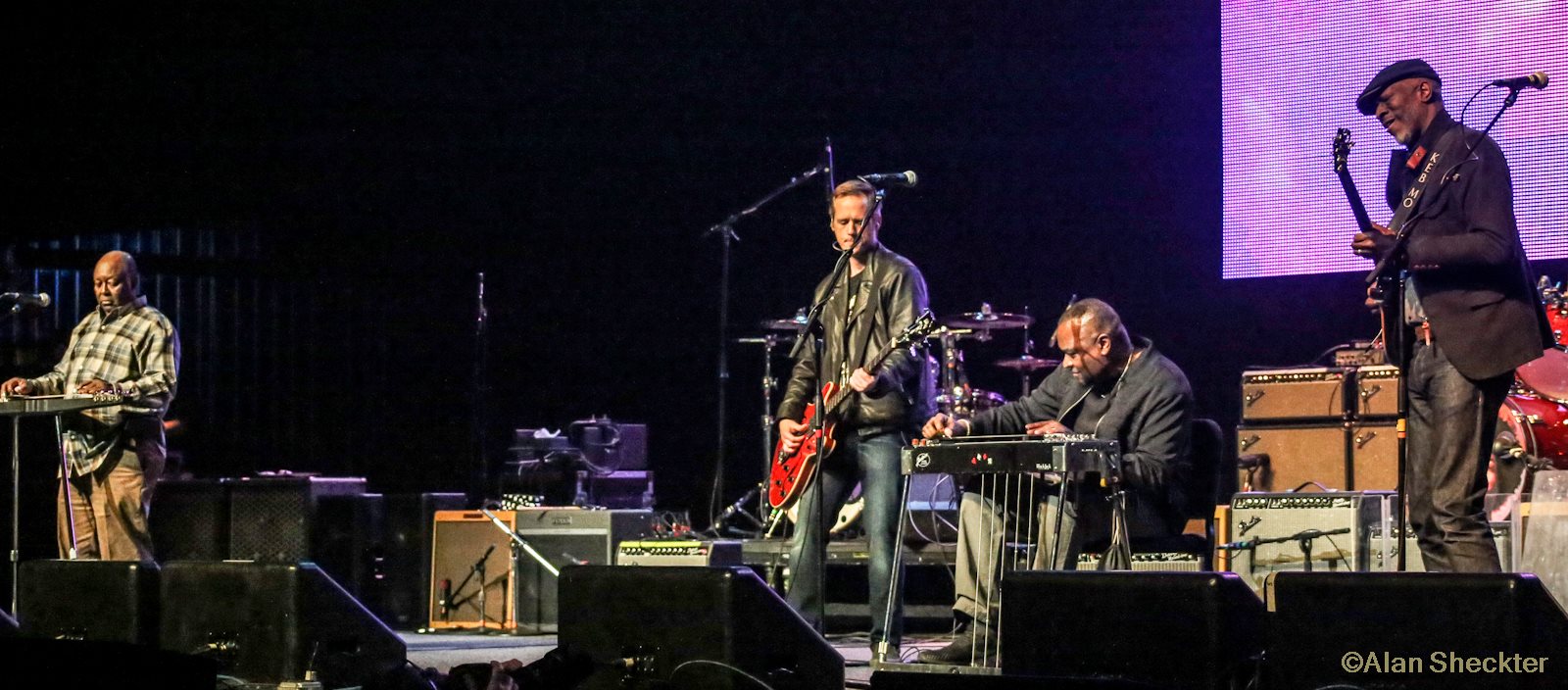 Darick and Chuck Campbell, from the appropriately named group, The Slide Brothers, delivered a twin pedal-steel-guitar assault on "Catfish Blues" and "The Sky is Dying."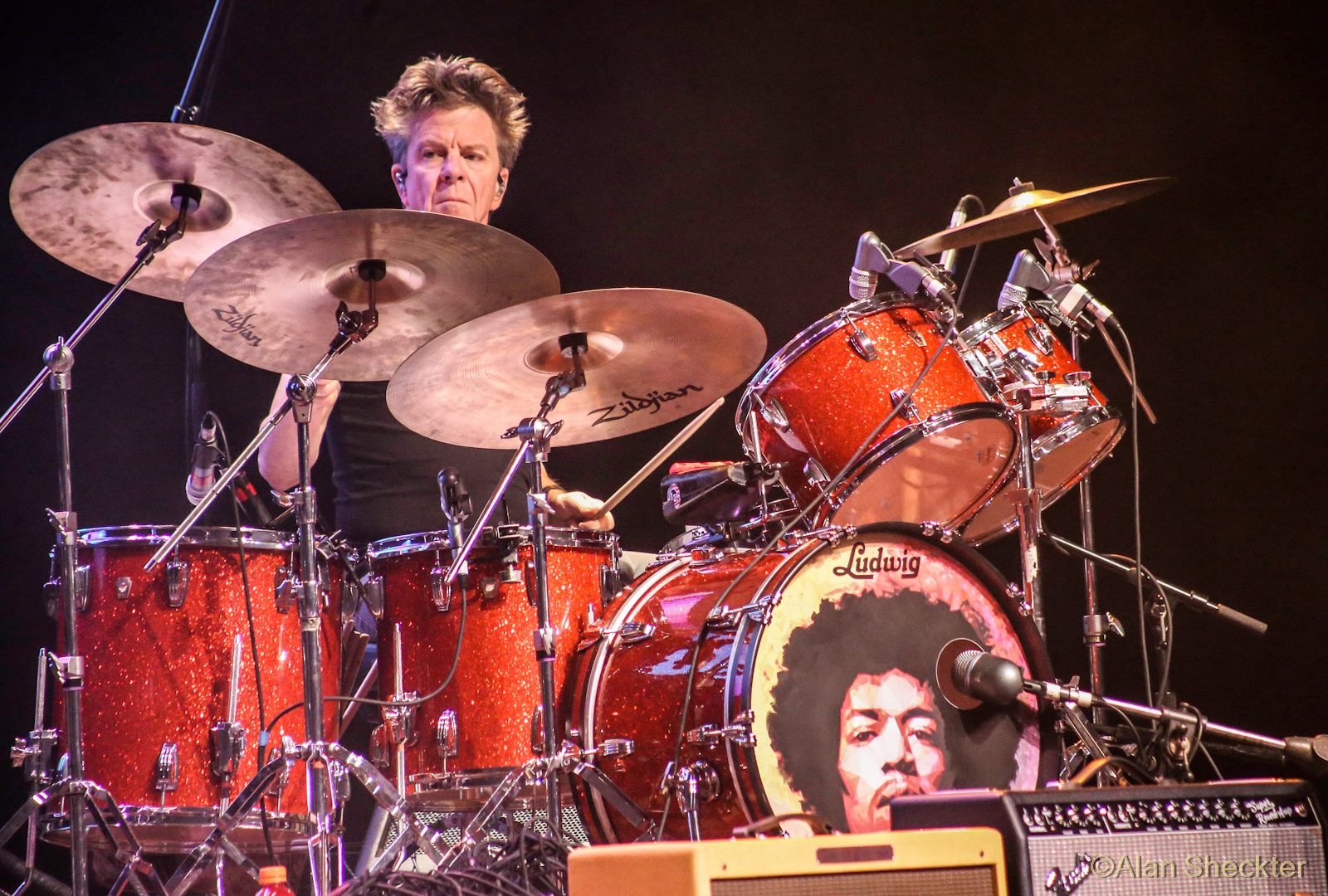 Throughout most of the night, Chris Layton, best known for his work with Stevie Ray Vaughan and Double Trouble provided steady and powerful beats as Experience Hendrix's house drummer. And Scott Nelson, a veteran bassist of Shepherd's band and many, many other blues projects, combined with Layton to provide a fierce bottom end that laid the foundation from which the lead guitarists flourished.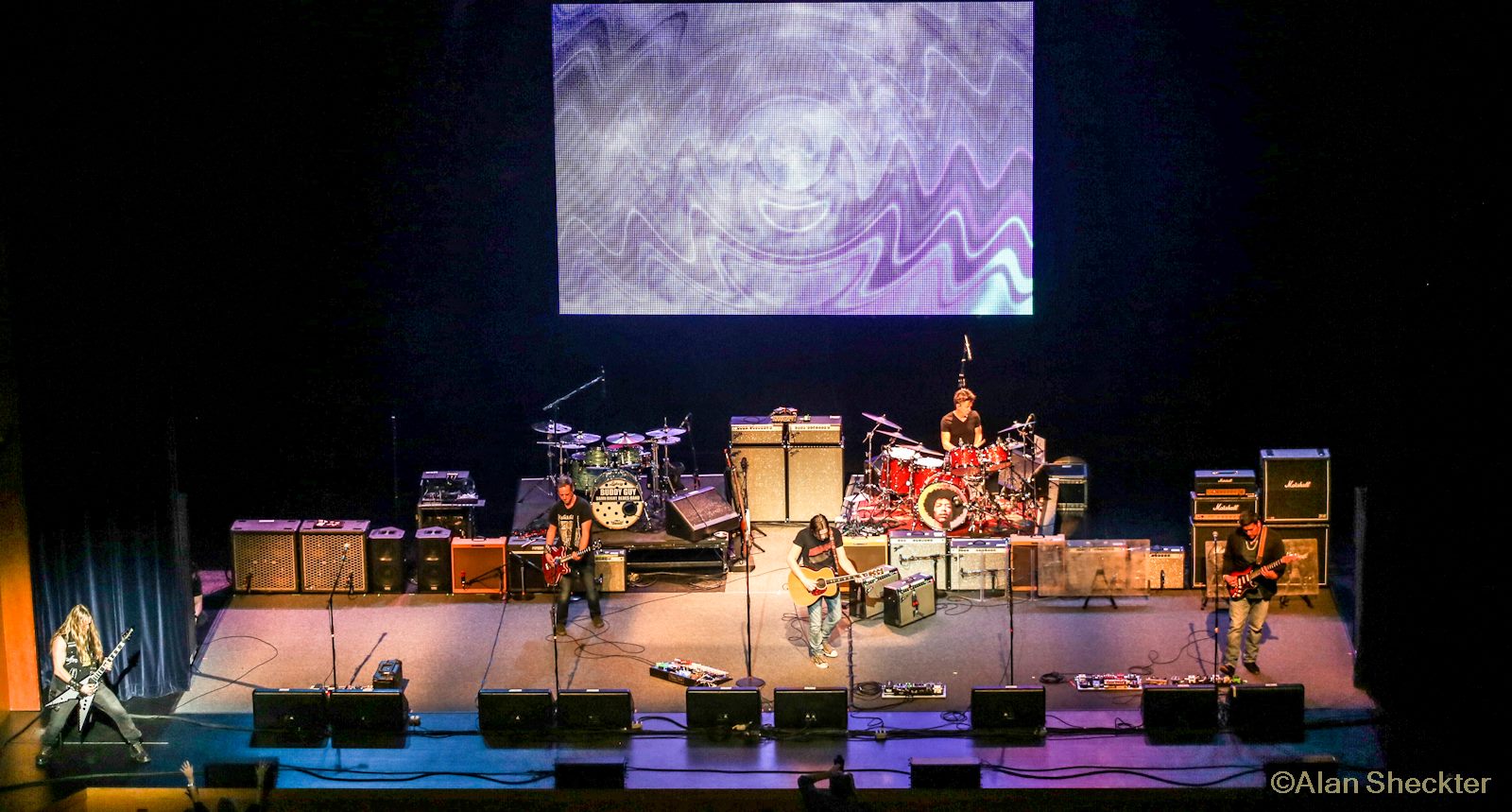 Check out more photos from the show.