"You're in a different place. It's very sensual . . . It satisfies that thing of going to space. You can go into the water and pet eels and octopuses and things. I really love it; it's an amazing experience." Jerry Garcia
Before plunging into the layers of GarciaLive Volume 10 Hilo, Hawaii, 1990, (set for release February 23rd) I believe it sensible to first understand the conditions from which they arise—for to recognize the broad scope and deep appreciation from which Jerry delivers at this delightfully small, Hilo Civic Auditorium, is to hear Jerry at an enlightened moment in his life, allowing us to keenly empathize, for on this night he holds nothing back in the love he is feeling.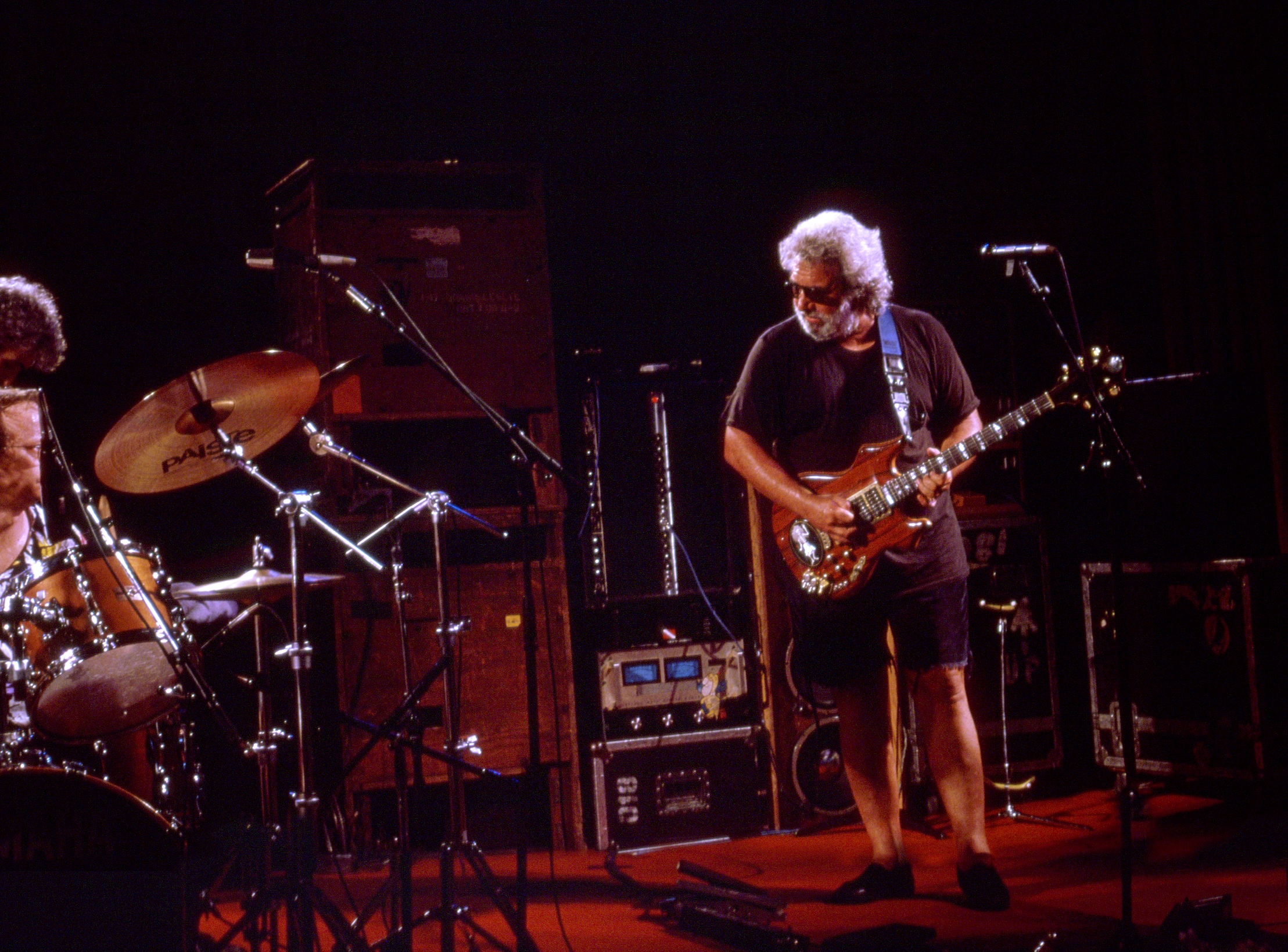 Offering warm emotional comfort with profound insight, Garcia (donning shorts and slippers with his trademark black T) makes evident his want to share his love of living, guiding us through a musical illumination of his joy, of his appreciation for life, for us, for all. John Kahn, Melvin Seals, and David Kemper are all-too-happy to share in the exuberance, illuminating their own brilliance in doing so, and offer Jerry the perfect forum in which to sing (be it voice or string) of love and death, and life's lessons, as he jubilantly revels in the transitory nature of existence, inviting us all to join.
The song selection alone cries out, as the lyrics of each seem specifically chosen in which to express his appreciation and understanding. And while the majority of the songs are written by others, I'm sure they never imagined them being played quite like this, for Jerry makes each his own—a change that goes way beyond turning water into wine . . . this is turning water into Universe Juice!
Using what some might think ordinary tunes in which to wet our toes, Jerry takes us out through the shallows, wading through the crystal clear waters of the sound, where before we realize, we're completely submerged, deep-sea diving in a musical ocean, swimming with strange and exotic vibrations, exploring translucent being . . . realizing the pearl that is Hilo. Somehow, "Forever Young," epitomizes this for me, as I literally feel myself in the warm, salty waters with Jerry, the notes of his guitar rising likes bubbles off the ocean floor—his childlike joy, permeated by an undefined wisdom, has me melodiously realizing he never left that glorious, watery palace . . . nor the revelations therein.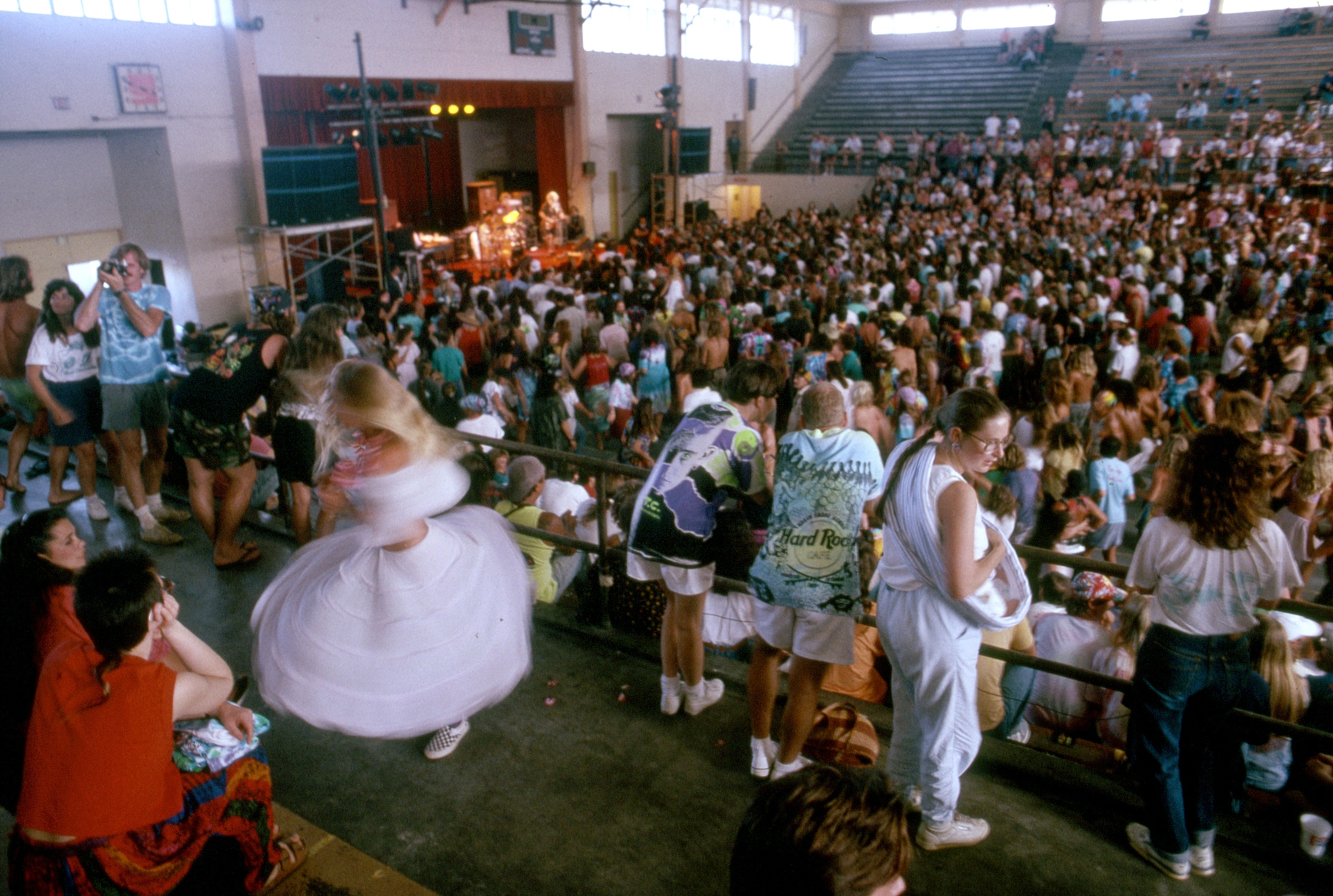 "May you always know the truth, and see the lights surrounding you . . . May your heart always be joyful. 
May your song always be sung."
Every song in Hilo seems to surprisingly manifest itself into this amazing spark of discovery. And while I admit I haven't heard every JGB show, I can certainly say, I never heard any like this! Opening with a spirited, "How Sweet It Is To Be Loved By You," speaks for itself. And I believe I can speak for everybody when I say—Jerry, how sweet it is to be loved by you, too. Feeling all googly as he is, we're not surprised when we hear, "They Love Each Other," next.
I have no desire to go into each song individually, as I would hate to limit the Hilo experience with a singular viewpoint, nor detract from the miraculous discoveries, pleasant surprises, and mind-boggling turn of events that await the first-time listener. However, I will say, when Jerry sings, "Turn around, and I'll be there, like a road, like a road leading home," in that powerfully emotional voice of his, a few tears will be shed, for how many times has Jerry been there for us, in grand celebration, exploration, or in reaching out a musical hand, pulling us from a shattering of mind we wished we'd never encountered?
"It's my duty to bring you down to the field where the flowers bloom."
The quality and fatness of sound on Volume 10 is a true pleasure, as all in the band are feeling, "the happy," and magically fill the space without hindering one another. Melvin Seals is all over the place, changing sounds like the raven, as he moves throughout, dances with, and spins about, offering us the flavor of the islands with subtle abandon, as if he can't help himself. I see the palm trees and the Mai Tai in my hand. I feel the waves behind me, and the warm breeze on my face. Sonic illusion at its finest! Banging away at the keys, Melvin offers, "All good things, in all good time." His and Jerry's musical dialog throughout, "The Way You Do The Things You Do," is nothing less than remarkable. Thank the stars, Kemper and Kahn keep them contained, or the conversation would've been unattainable to us mere humans.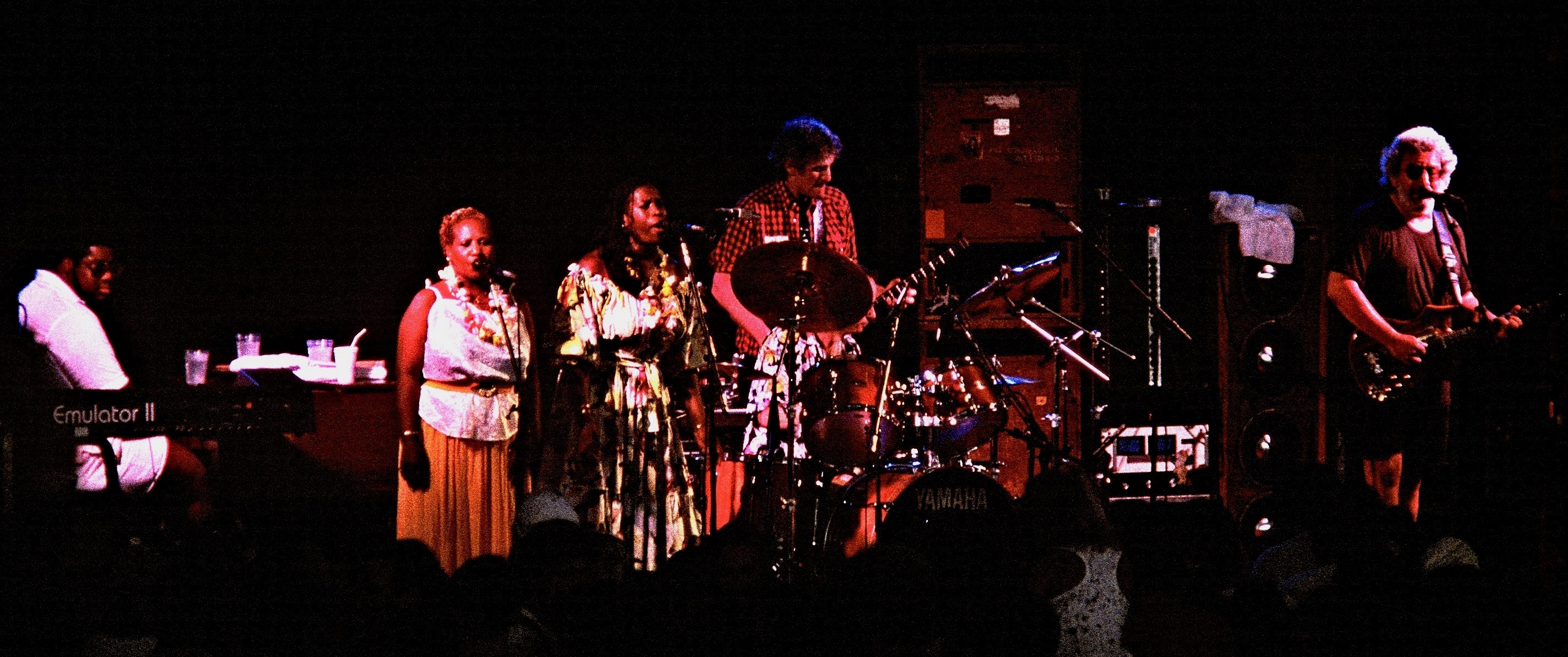 "If we walk together, little children, we don't ever have to worry, through this world of trouble. We gotta love one another."
When it comes to, "Knockin' On Heaven's Door," I'm just going to have to 'fess up, for I have no description of what's going on here . . . but damn! This is one of those special "somethings," an extraordinary gift from the never-after. John Kahn shows himself to be a playful master of the down line, in ways that scream, "Inspiration move me brightly." The rich texture and snappy tone of John's bass warms the entire show with its fire. And my God! This version of "Deal" left me laughing and shaking my head in awe by the end. There's no stopping this train, for we've long since been rolling by the time this request comes around. Is it reggae? Or is it not? Eureka! It's both.
Far into the experience by the time, "Tears Of Rage," materializes, we've become immersed in an overall essence, and can't help but take a moment to reflect, to feel. How did we ever leave the ocean in the first place? And not an ocean defined by water, but rather the great wonder of all that brings water about.
"It was all very painless 
when you went out to receive
 all that false instruction, which we never could believe. 
And now the heart is filled with gold as if it was a purse, but oh, what kind of love is this, which goes from bad to worse?"
Snapping us from our contemplative dream is David Kemper's consistent and lively step, and we are thrust into dancing upon the vibrating beaches of that wild thing, "Evangeline." Gloria Jones and Jacklyn LaBranch, musical instruments in their own right, decorate this show like tropical birds, imbuing the music with the quiddities of the islands in reggae flare, delicate gospel roots, and a touch of bebop.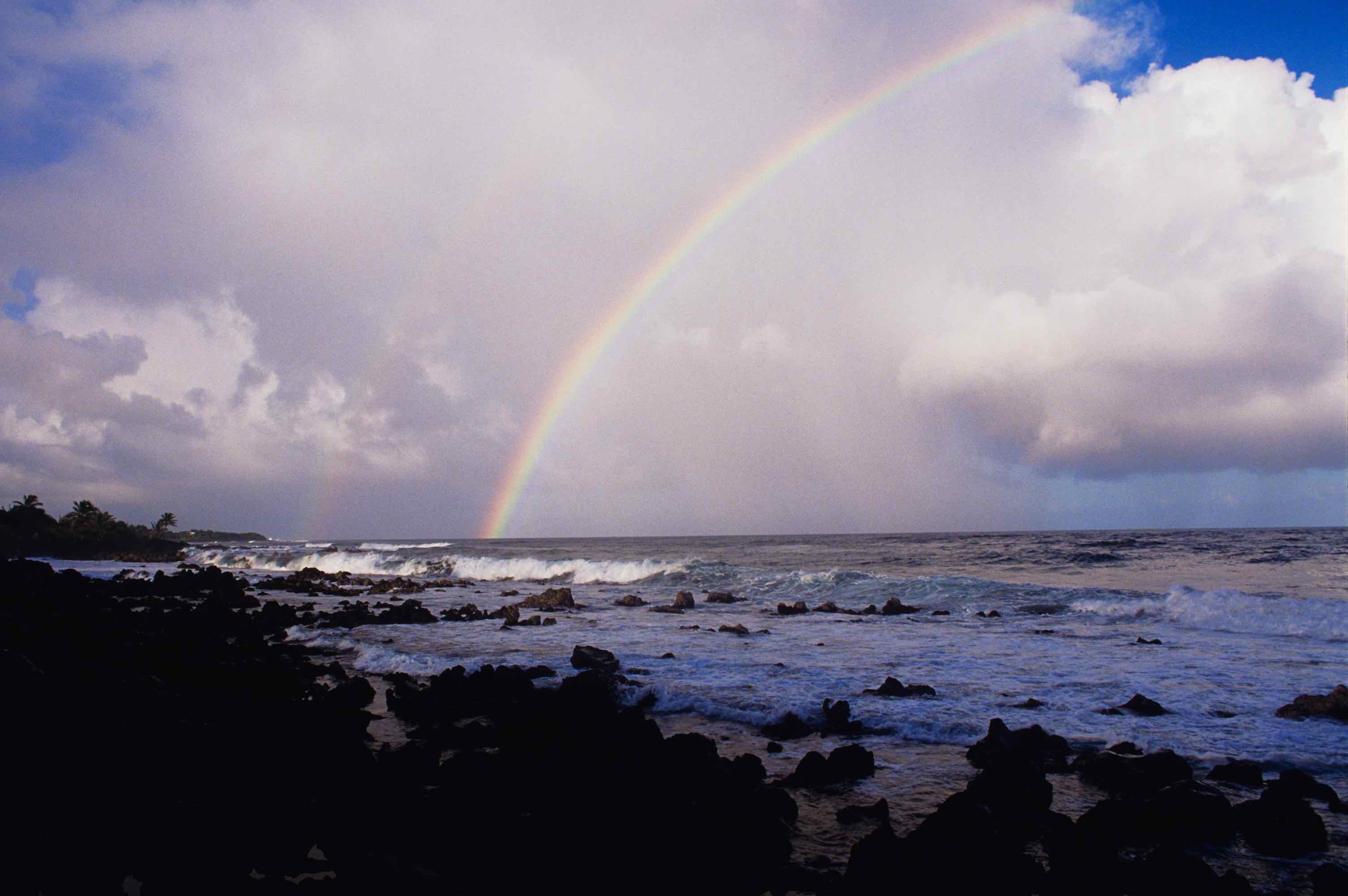 With instinctual mastery of music theory, GarciaLive, Volume 10 infuses all with wonder on this 75th anniversary year of Jerry's birth. I can only speculate what he might think today of all he, the Grateful Dead, and the Jerry Garcia Band inspired, and still inspire, yet I will say, "We got the message. Thank you." For if it wasn't for all involved, over all the years, this Dead Head shudders at where he might be otherwise. And while I know that stardom wore on Jerry at times, Hilo, Hawaii is not one of those times. So, let's all rejoice in life, focus on the miracles of existence, and offer our appreciation for the family we've been blessed to take part in, for we are truly a monument, and not just to the music and the times that forged our construction, but one that points the way, illuminates the light, as we are all well-reminded by the many grains of sand that form our island.
"Ride in the whale belly. Fade away in moonlight. Sink beneath the waters to the coral sand below."