In keeping with the event's continued effort to balance renowned national touring acts with local artists, Norwalk, CT-based singer, songwriter and musician PJ Pacifico has earned the final slot on the 2009 Gathering of the Vibes Main Stage. Pacifico will be the festival's opening bookend to one of his earliest musical influences Crosby, Stills & Nash (CSN), who will close the festival on Sunday, July 26.
Gathering of the Vibes is the northeast's premier music, arts and camping festival, this year taking place July 23 - ­ July 26 at Bridgeport's beautiful 370-acre Seaside Park.  The Vibes is a unique entertainment experience for the 20,000 daily attendees who travel from across the country for the event each year.  Pacifico was selected to play the Vibes from thousands of artists who submitted music for consideration. Pacifico submitted through Sonicbids.com ­ an independent on-line music promoter.
"We listened to and reviewed thousands of band submissions, which was ridiculously challenging to narrow down to just a few artists," said Ken Hays, Executive Director of Gathering of the Vibes. "Ultimately, PJ's voice sealed the deal. When we heard him sing ­ an incredibly inspiring and soulful voice ­ we knew we had the right guy."
Gathering of the Vibes' Main Stage line-up includes a 40th anniversary Woodstock theme with Crosby, Stills & Nash, The Grateful Dead's Bob Weir & RatDog, legendary drummer Levon Helm, and Master of Ceremonies Wavy Gravy. Other performers include: five-time Grammy award winner Buddy Guy, funk legend George Clinton, Boston-based indie-rockers State Radio and Guster, longtime Vibes favorite moe., the Harlem Gospel Choir and now PJ Pacifico!
Sunday-Only VIP Tickets Now Available
Sunday-only VIP tickets are now available for attendees to catch performances by CSN, Buddy Guy, Grace Potter & the Nocturnals and the world-famous Harlem Gospel Choir on Vibes 'Family Day.'  To encourage entire families to spend the day at the Vibes, children 15 and under will be admitted free when accompanied by a parent.
VIP guests enjoy Gathering of the Vibes in a huge VIP tent with cushy couches, complimentary beverages, a catered brunch and plenty of room to stretch out and enjoy the performances.  The package includes a convenient VIP entrance and VIP parking, plus a special VIP viewing area to watch the artists.
Sunday-only VIP tickets are $125 per person.  Sunday-only entrance is otherwise $60.
GreenVibes Stage Bands
Festival organizers have also selected artists to perform on the GreenVibes Stage, which is powered in part by solar energy. The GreenVibes Stage features diverse participants ranging from a founding member of the Allman Brothers Band, to talented local performers from Connecticut and New York, to lectures from industry experts on conservation and renewable energy options.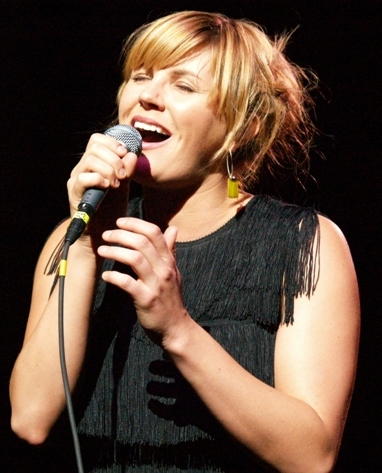 "GreenVibes Stage performers and guests represent a cross-section of the most compelling artists on the scene today," said Hays. "I truly believe this year's line-up has something to attract and inspire everyone."
GreenVibes Stage bands include: Jaimoe's Jasssz Band (Jaimoe is a founding member of the Allman Brothers Band); David Gans (CA), a noted author and Sirius satellite radio host on the Grateful Dead Channel;
Tao Rodriguez-Seeger (NY), grandson of folk icon Pete Seeger; These United States (Washington, DC); Big Moon (Bridgeport, CT); Chris Barron (Bridgeport, CT); Band Together (CT); The Queen Killing Kings (CT); The Pimps of Joytime (NY);  Steal Your Face (NY); Matt Turk and the Hobo Caravan (NY); Reckoning (NY); Jennie Arnau (NY); Klyph Black and Rumor Has It (NY); Cornmeal (IL); Blues & Lasers (VT); Daria Musk Trio (CT); and The McLovins (CT) ­ three middle and high school kids who know how to jam.
Gathering of the Vibes 2009 marks the fifth time Seaside Park has hosted the annual festival; the event is in the second year of its current five-year agreement with the City of Bridgeport. Vibes caters to both weekend campers and single-day guests, all of whom have access to the park's shaded groves, manicured fields and more than a mile of Long Island Sound beachfront.
Tickets
Weekend camping passes are on sale now for $185 and VIP passes for $420. Single-day tickets are available for $60 per day, Friday, Saturday and Sunday only. Sunday only VIP Tickets are also available for $125. Kids 12 and under are free all weekend with a parent or guardian; kids 15 and under are free on Sunday.  For tickets or information, go to: www.GatheringoftheVibes.com, or call Gathering of the Vibes Festival 2009 Headquarters at 203.908.3030.