Bluegrass aficionado and The String Cheese Incident frontman Billy Nershi is a man of many tools. When he's not on the road playing sold out concert halls with his band The String Cheese Incident, he's sitting in with some of his favorite local artists in his home state of Colorado and pushing musical boundaries to new limits. Bill Nershi was kind enough to sit down with the Grateful Web this past week to discuss his upcoming Bluegrass Ball shows in Denver with The Travelin' McCourys, Anders Beck and Del McCoury, the upcoming String Cheese Incident 2016 summer tour, as well as how bluegrass has evolved and progressed over the years.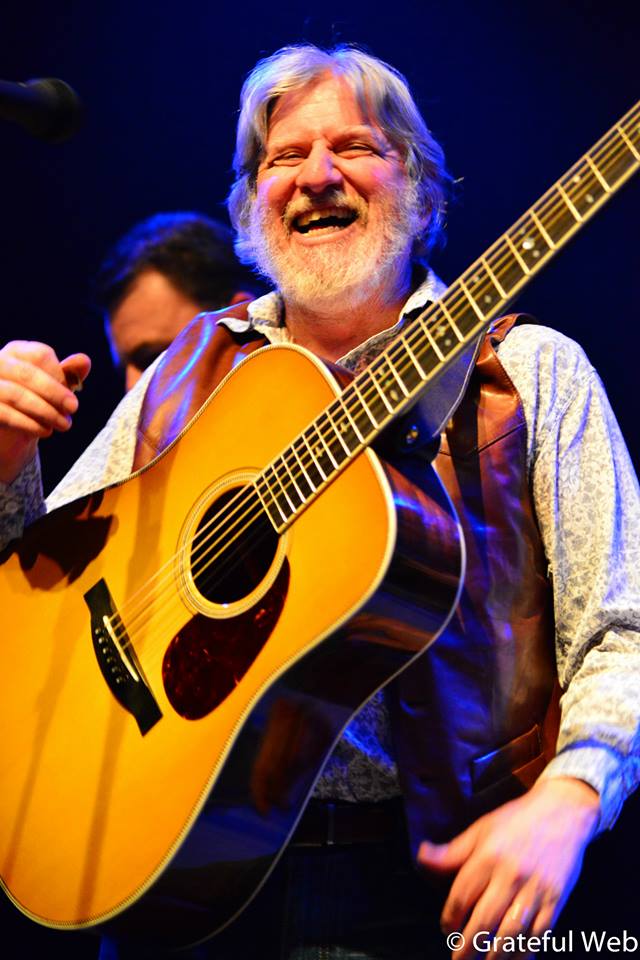 GW: Now there's a lot going in your world right now, The String Cheese Incident just announced their highly anticipated Summer Tour AND you've got a huge weekend coming up at the Aggie and Cervantes. Couple of big shows featuring yourself, the Travelin' McCourys, Anders Beck of Greensky and Del himself will even make an appearance on Saturday night. So I wanted to start there, what makes playing alongside those musicians so special and what can fans expect from these upcoming shows?
BN: Well anytime I get to play with the Travelin' McCourys it's always a treat because I'm a big fan of their music and their dad's music. Every time I play with them I learn a little bit more about bluegrass music and how it's played. So excited to play with them and I'm hoping to play a couple of duets with Del himself and sing a few harmonies, that's something that is always very special. I love the way his eyebrows get pitched together and go up when he hits the high notes.
GW: You and Del McCoury have a long and storied history together, tell me a little bit about your relationship with him and what he means to the bluegrass community?
BN: My relationship with Del used to be that I would go to Telluride Bluegrass festival, and I would watch him, and the rest of the McCourys play sets. I remember thinking wow, this is absolutely the real deal. This man played with Bill Monroe and has been playing bluegrass music for a long time; when you hear his voice, it's just unmistakable. Now, for me to be able to share the stage with him is something that still blows my mind. I feel really lucky to be able to do that. Probably my favorite thing Del said to me at one of the shows we played together, he turned around to me after we just played a Stanley Brothers tune and he said, "You know Bill, I think we'd make a good duet." That was probably the coolest thing I've ever heard.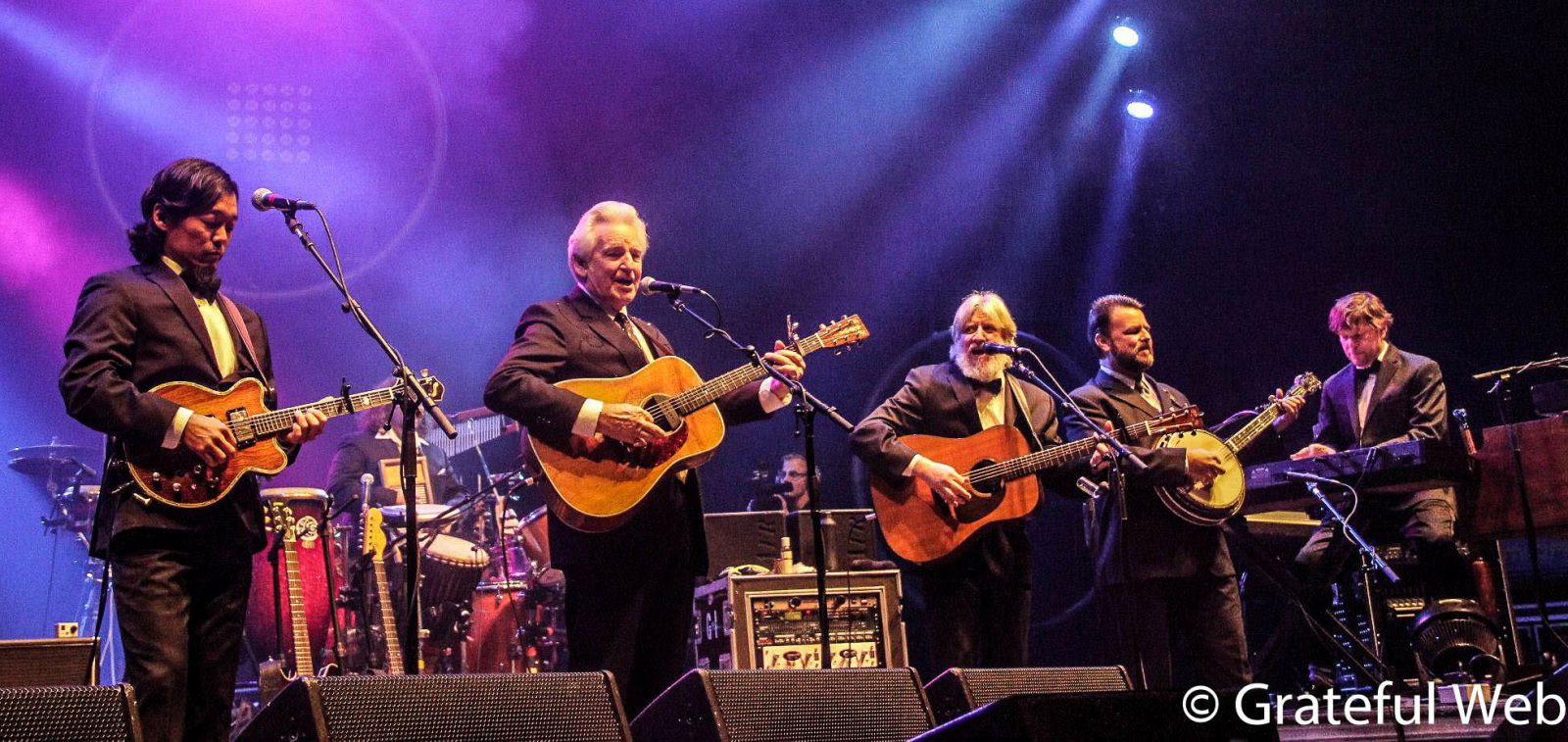 From there I was able to do some shows with The Travelin McCourys, and we became really good friends. Those McCoury guys are just your classic bluegrass family and just the nicest guys that you could ever hope to meet, so it's been a treat to be able to hang out and share the stage with all of them. Now Anders Beck, on the other hand, don't get me started on him. He owes me money (laughs), seriously though I've done a lot of playing with him and with Greensky and they are just a fantastic group, so it's going to be really cool to mix it up with all of these guys and play some music together.
GW: Now bluegrass has taken a lot of different forms in over the years with the introduction of what termed "jamgrass" and people putting their own spin on the traditional bluegrass sound. Tell me about your introduction to bluegrass more than 20 years ago, and how things have evolved since you began?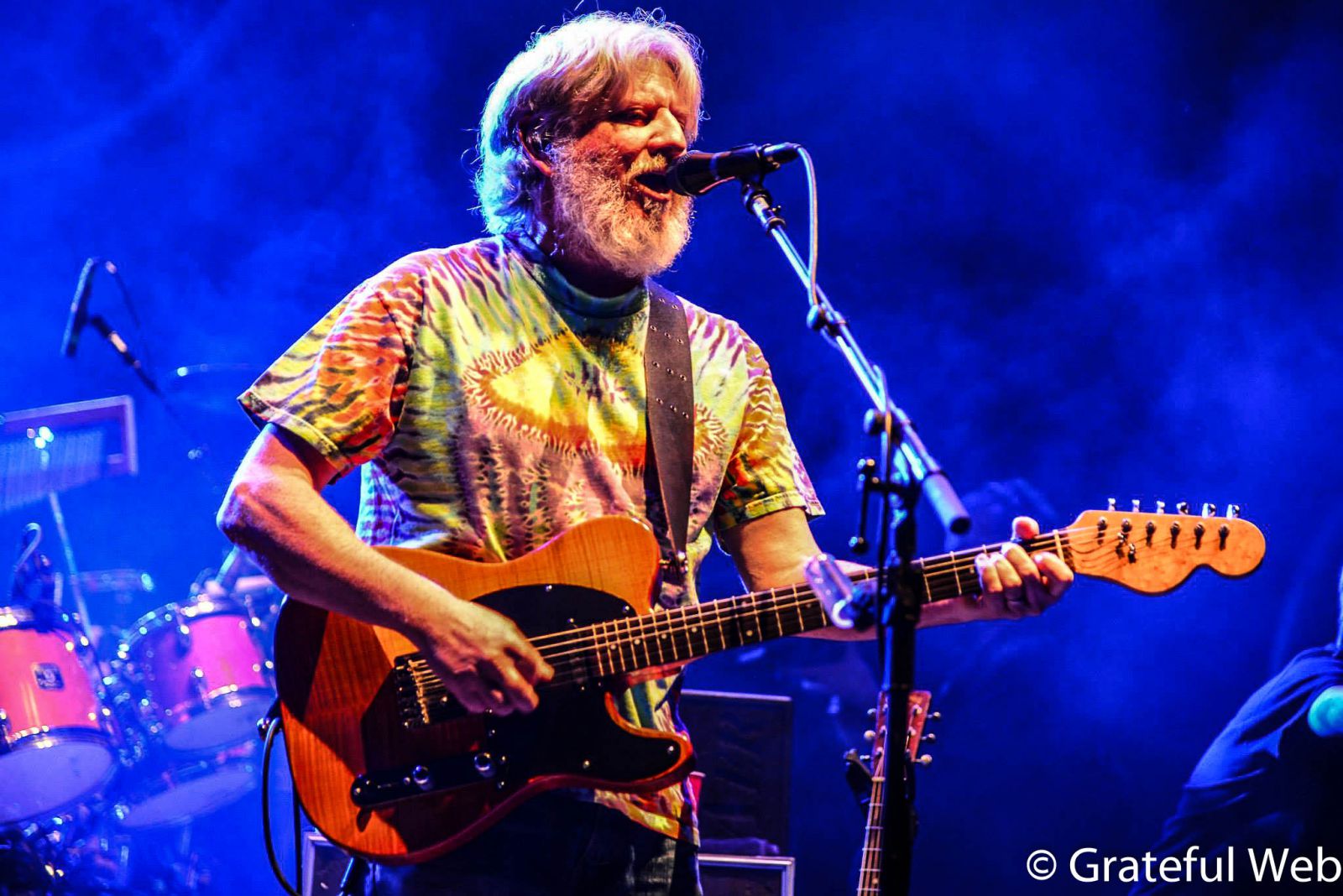 BN: Well when I was in my teens I lived with my brother and sister-in-law, and they used to listen to bluegrass, and they had a collection of bluegrass records that we would spin. That's when I really acquired a taste for it and began to appreciate bluegrass music. What we were listening to was mainly traditional stuff, The Stanley Brothers, Earl Scruggs, Flatt and Scruggs, Bill Monroe, Del McCoury and some other bands like that. Then there were some of the more progressive bluegrass bands like New Grass Revival and the Earl Scruggs Revue, which was a family band with Earl and his kids, and they would do more progressive stuff like play country rock style songs, and this was back in the 70's and 80's, so people were already starting to put their own spin on traditional bluegrass sounds. So from those bands, I just mentioned evolved groups like Leftover Salmon, Bela Fleck, and the Flecktones and quite frankly the String Cheese Incident. So everyone put their own kind of earmark on it, and it's been cool to watch the evolution. The cool thing about the Del McCoury band is you get here what bluegrass sounded like in the 40's and 50's; it's just that pure art form that has stayed the same. That's something that's getting harder to find these days.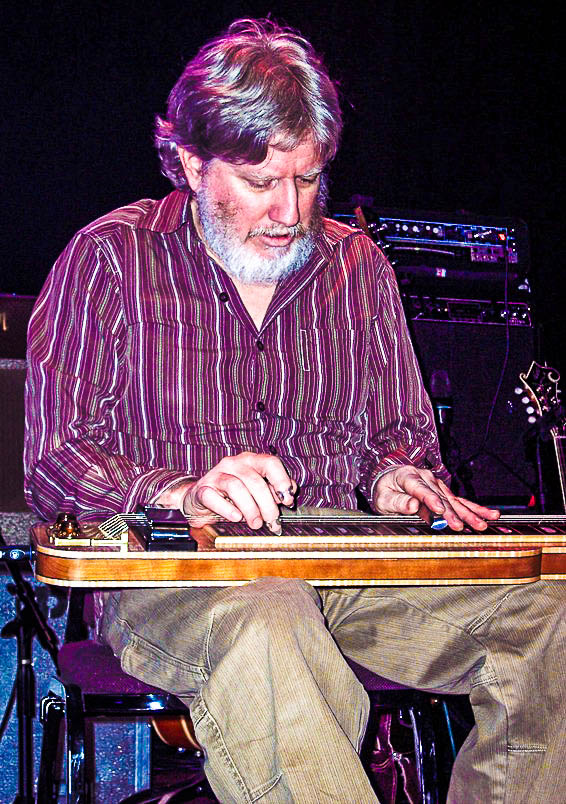 Nowadays there are traditional bluegrass bands that are saying, well there's all these fans that have listened to bands like String Cheese or Sam Bush, maybe we can incorporate some of that newer style into our shows. So it's kind of coming from two different directions, the rock bands and progressive bands want to incorporate a more traditional sound, while the traditional bands want to incorporate more of the jamming, freeform approach.
GW: Would you call this period a bluegrass revival, or has bluegrass always been here just in different form?
BN: It's the New Grass Revival! You ever listen to those guys? It was Sam Bush's band, and in the early 80's he was a fiddle playing, mandolin monster. Then, later on, he formed this band called New Grass Revival, and it was just that. They took the bluegrass instrumentation and all the elements, but they stretched their material out to include other types of songs. It had a little bit more of a mainstream feel. Eventually, the band evolved into the most known form which consisted of Sam Bush, Bela Fleck, John Cowan, who was this terrific bass player with a super high voice and is now playing with the Doobie Brothers, and guitarist Pat Flynn who had an awesome, progressive flat-picking style. So this band was a key band in showing people that you could play instruments in a where you could stretch out solos, and was a stepping stone to jamgrass. If you want one New Grass Revival album to listen to, it's called Fly Through The Country, that's a great place to start.
GW: Shifting gears a little bit, let's talk String Cheese Summer Tour 2016, you guys open the tour at the majestic Electric Forest festival in Rothbury, MI - what makes that place so magical that SCI keeps coming back year after year?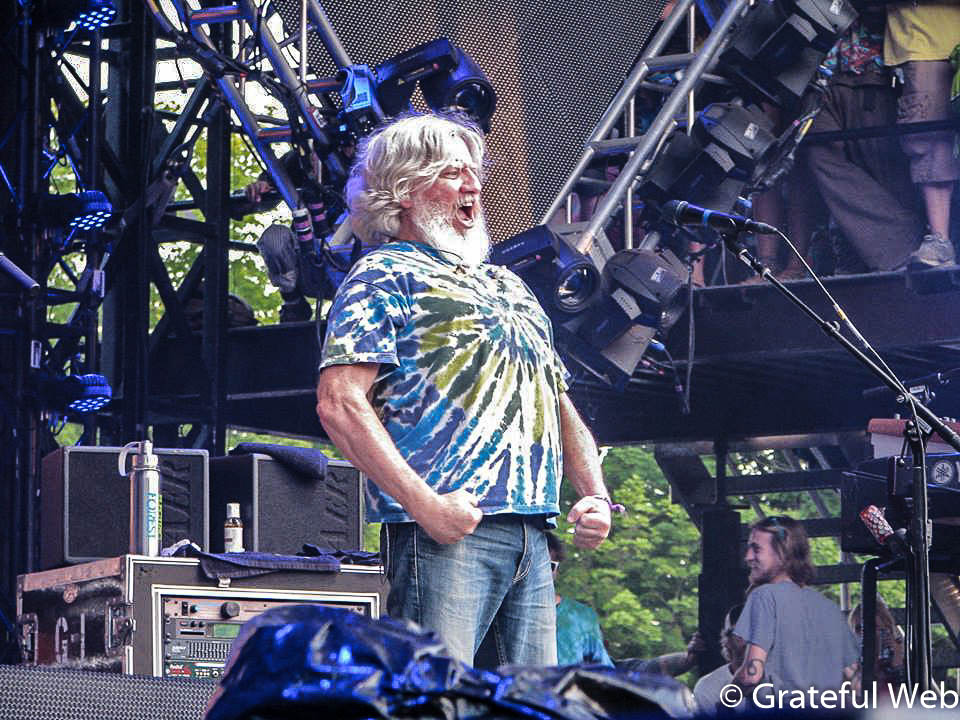 BN: Well we've been playing there since before it was the Electric Forest, we played the Rothbury festival and we always thought it was an ideal site, people seem to have a good mindset there, and the camping space is incredible. There's so much room there, just lots of acreage, so it creates this nice wide-open feeling. Also, I always these little Nershi family get-togethers when we play that festival, so it's kind of a special weekend for me. My brothers, sisters, and cousins will come out, and we have our own little cabin for the weekend so that element is really nice.
GW: Speaking of Electric Forest, You guys are no stranger to multi-genre collaborations, from Lauren Hill to the Doobie brothers and everywhere in between. How do these collaborations develop and do you guys have any upcoming collaborations in the works that we can expect to see in the near future?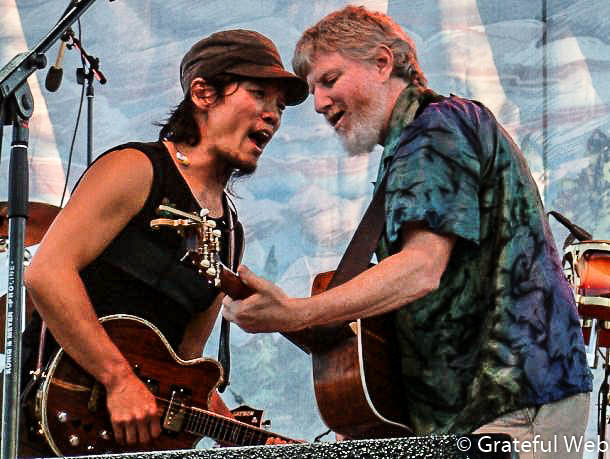 BN: Well I think a lot of festivals are seeing more and more how cool it is to pair up individuals from one genre or era and have them collaborate with another band. For us, it's a great chance to meet people and play with artists we have a lot of respect for. It's fun to learn their music, and how they play it, and when it comes to picking who to collaborate with, we sort make a wish list of artists we would really like to play music with. Then we give it to our management and we sort of let them run wild with it, so that's sort of how these things develop. The next one that we have slated is pretty cool, it's happening this August at the Peach Festival, which is an Allman Brothers festival, and we're going to do a set with Gregg Allman. I've always been a huge Allman Brothers fan, so this is going to be super cool. On another note, we have are currently mixing three brand new tracks, so those will be coming out this summer.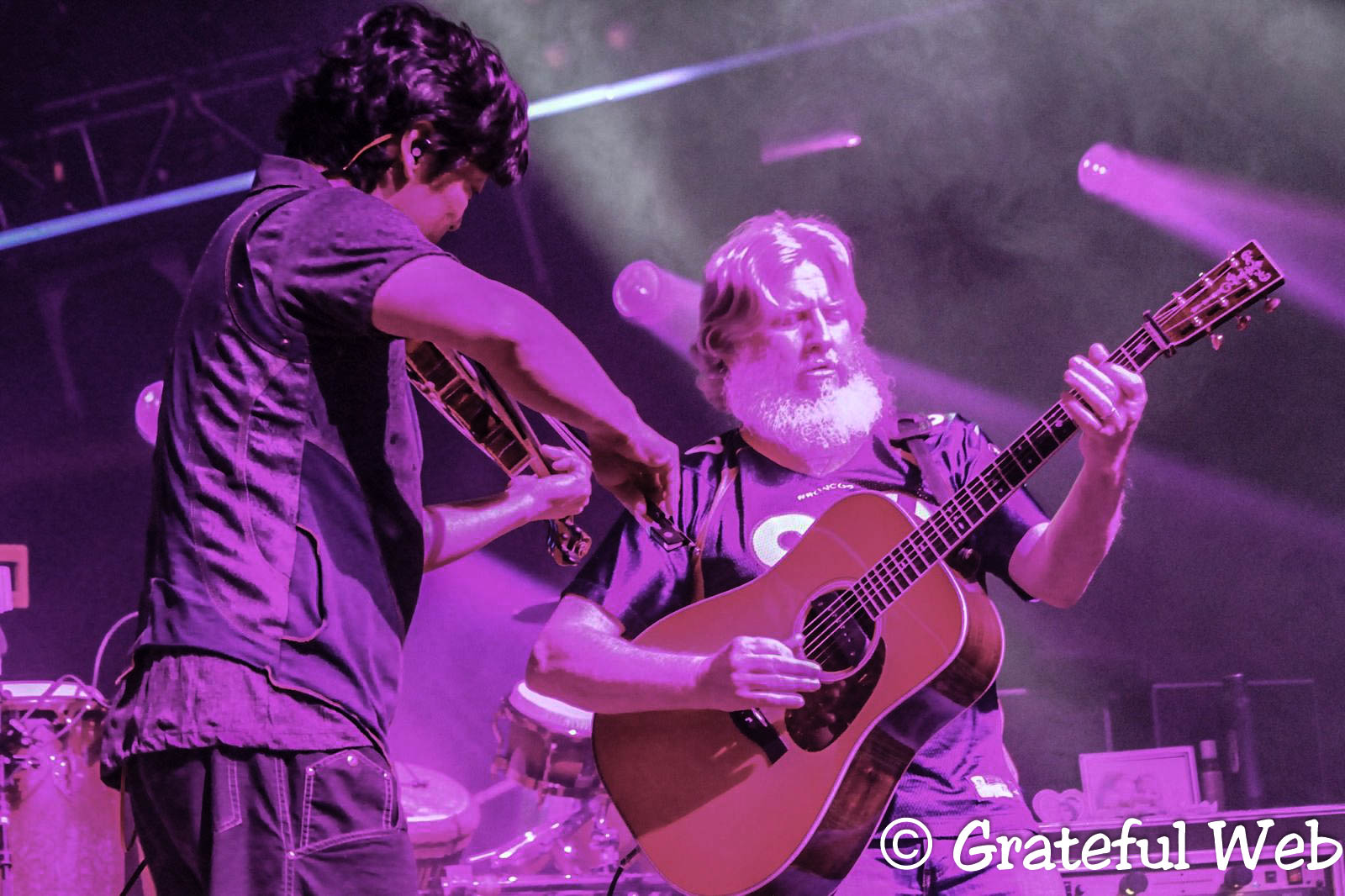 GW: Speaking of new material, I last spoke with Michael Kang about two months ago, and he told me that Cheese had actually purchased their own studio, however, you guys weren't necessarily recording for a new album, but rather to just have some unheard music in your back pocket. How are things going with that new studio, and are there any updates you can give us regarding new studio music?
BN: The studio is awesome, we've got it all setup so we can go in there 24/7, push a button and record. Now we have a larger group of songs that we've been working on, and what we are going to do is come out with songs individually. Now keep in mind nothing is set in stone, these are all ideas that we have been discussing, but one of the ideas is that once these groups of songs have come out, then we will go ahead and put it in album form.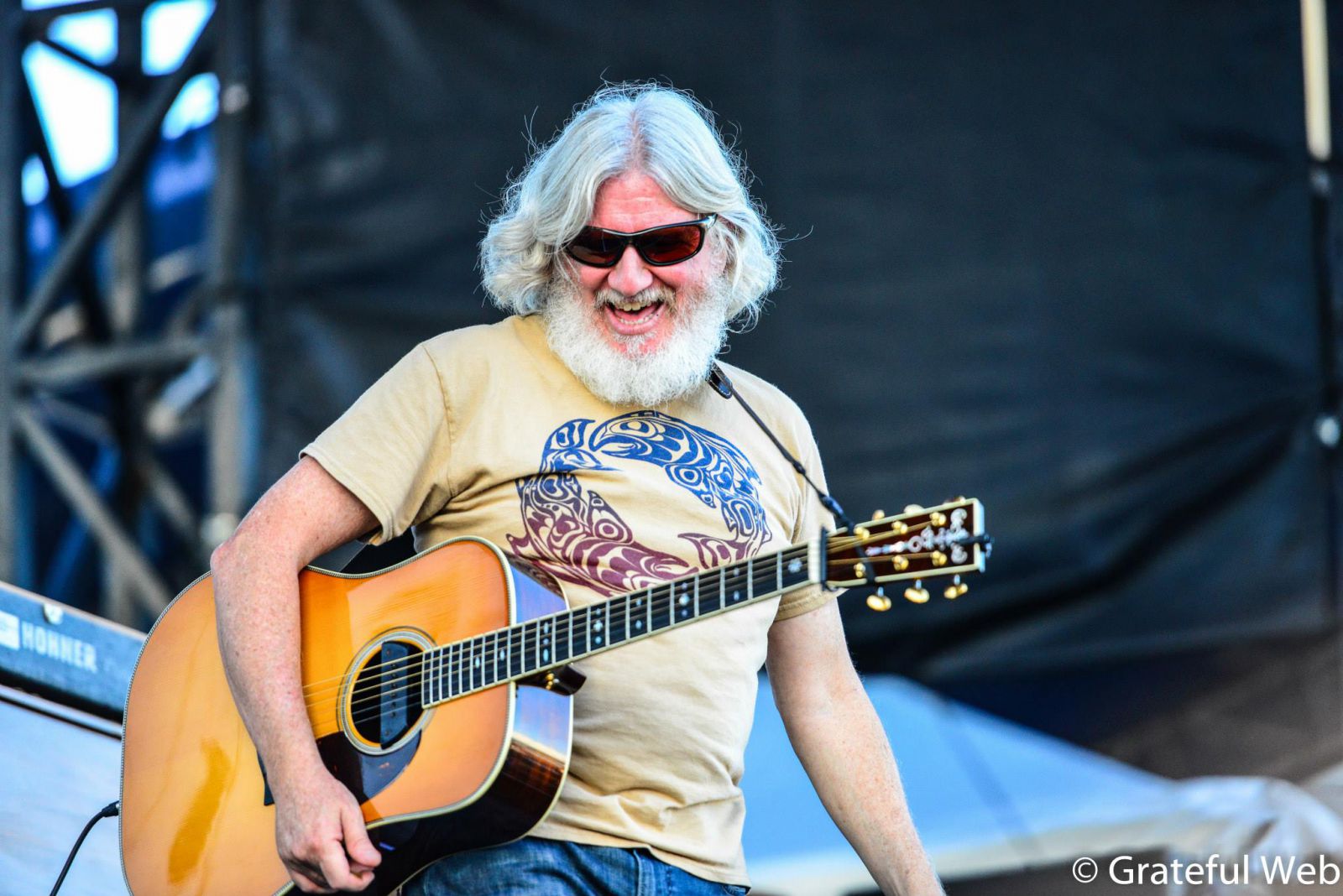 GW: Well on that note, it must be nice being your own producer and not having that deadline to meet, or pushing you in a certain direction when recording in the studio.
BN: It's definitely going to help us get more new tunes out quickly, no doubt!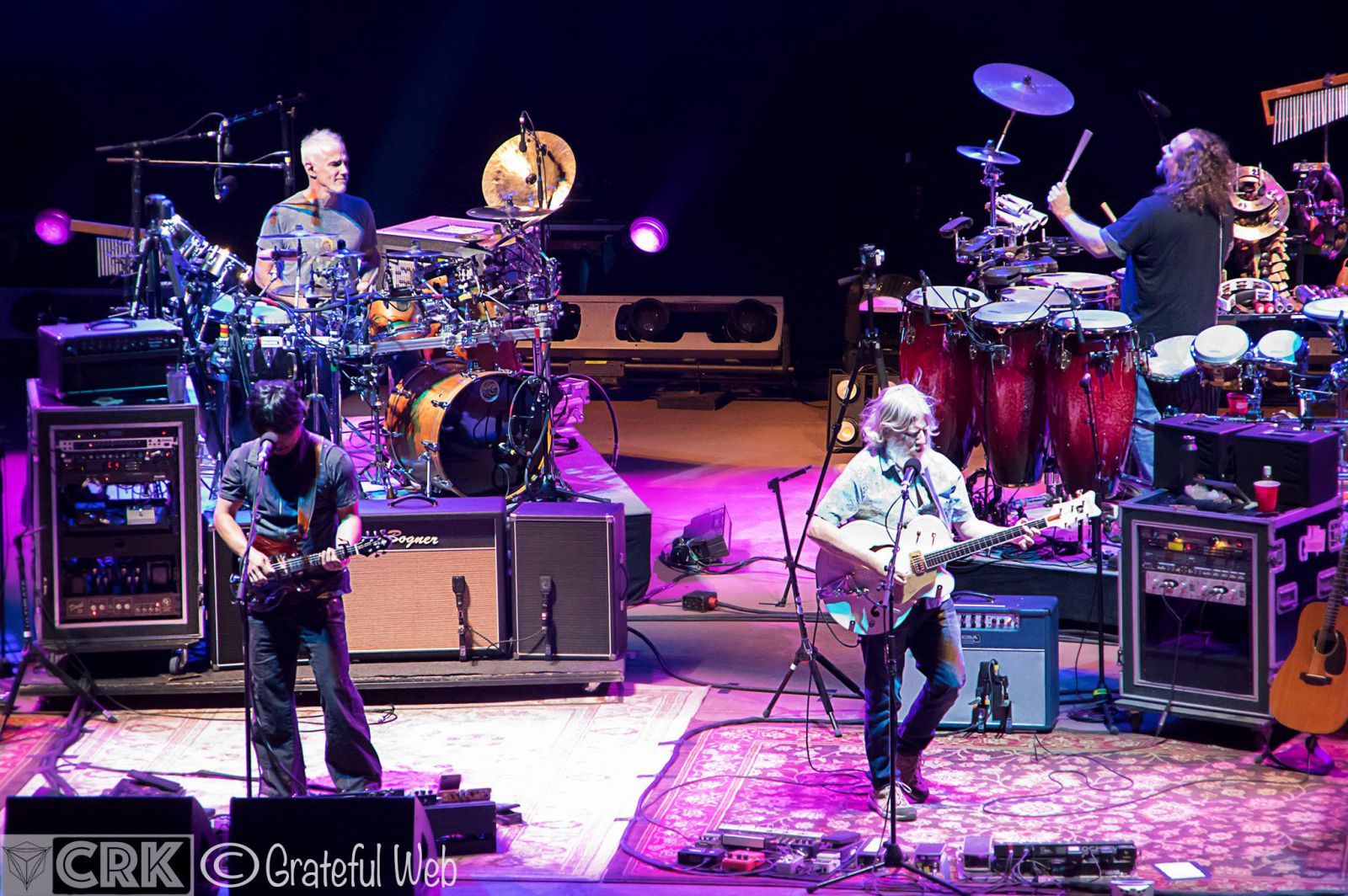 GW: Flash forward to Mid-July, you find yourself back at the legendary Red Rocks Amphitheater with TAUK, Kamazi Washington, and Hot Rize. Tell me a little bit about the atmosphere surrounding String Cheese Red Rocks shows and what makes that venue so iconic?
BN: Well we're a Colorado band, and that is the ultimate Colorado venue. So for that place to become our local show, that's mind-blowing for me. Growing up I went to concerts there, and now we've played there over 20 times, so that's amazing. A lot of friends come into town, and we all gather together, and it's always a lot of people who travel a long distance to get there and don't get to see each other all that often, so that's always really fun.
GW: Now obviously living out in Colorado, you have exposure to a lot of young, rising talent within the jam band and bluegrass community. What's it like having that kind of exposure to new musicians and who in particular do you looking forward to jamming with out there?
BN: Well it is nice, Chris Pandolfi and Andy Hall from the Infamous Stringdusters are out here now, so Keith Moseley and I have gotten to play a show with those guys, and Billy Strings was in on that as well, we called it the Bluegrass Generals. It's cool, that's something that happens because a lot of artists these days are gravitating towards Denver, so there's a lot of people in town that you can just get together with and set up gigs.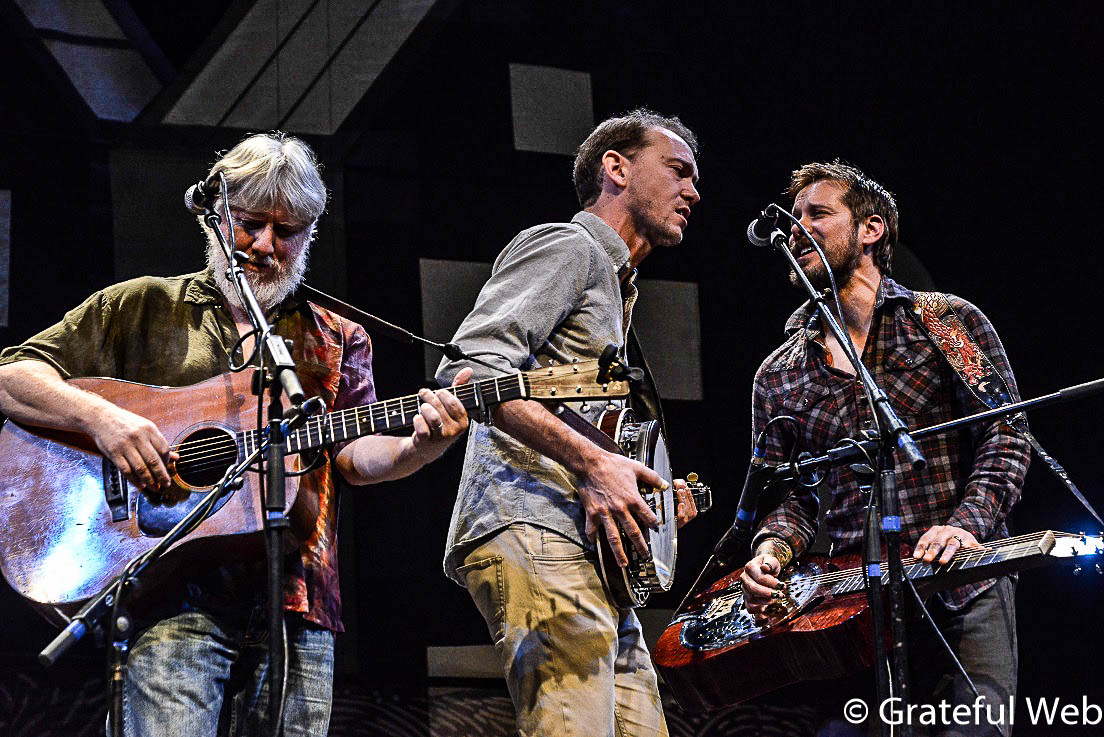 GW: Few more for you here Billy, and then I will let you go. At the end of SCI's most recent March Madness Tour, you guys opened the Brooklyn Bowl in Las Vegas with a rare acoustic show, which featured a slew of hits and the first "Temperance Reel" since 2007. What is the band's approach when everyone is performing acoustically, and how does it differ from a full-on electric show?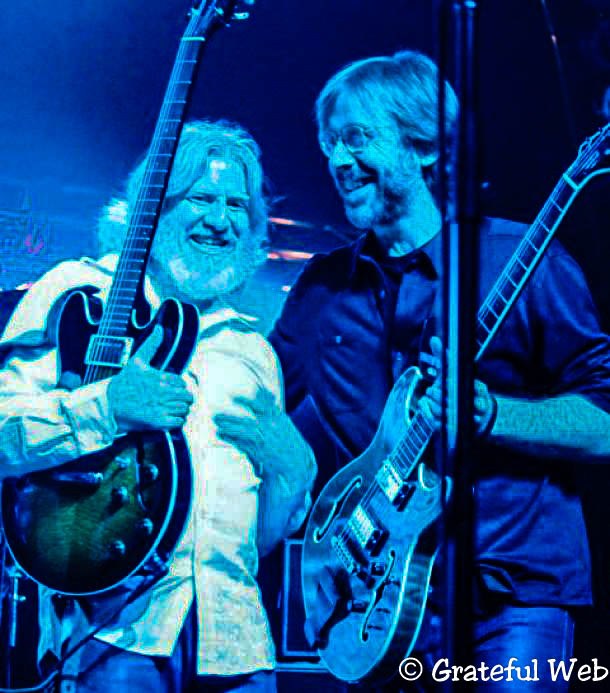 BN: The acoustic thing is something that we do on like the Sunday of a festival or something like that where we have a lot of time, and we can feel like we can do something different. Everyone likes playing that acoustic bluegrass style; different things come out regarding the style of the band. String Cheese Incident started out acoustic, and has developed into a raging monster of sorts, you know? (Laughs) However, it's nice to go back to the roots sometimes. In fact, when we played that Brooklyn Bowl show we were joined by my buddy Jack Rajca, and he was the guy who taught me my first flat-picking fiddle tune on the guitar, if that makes sense, and we used to play a lot of music together back in the day. He's become a very good friend of the String Cheese Incident over the years, he and Mike Kang will talk mandolin before shows, but we've never actually played with him on stage. So that Brooklyn Bowl show sort of represents where we've come from, you know learning my first bluegrass tune on guitar from Jack.
GW: Last weekend you sat in with your buddies Railroad Earth, tell me about sitting in with those guys and what experience was like?
BN: Over the last few years, their band has been sounding a lot larger. A lot bigger of a sound and a lot more power, but I love playing with those guys. Todd Scheaffer is one of my favorite songwriters of all time; he's written some great tunes. It was cool because I actually sat in and was able to play an entire set with them at that show. I played the part of the first set and the entire second set and encore, so it was more like being in the band which was really cool.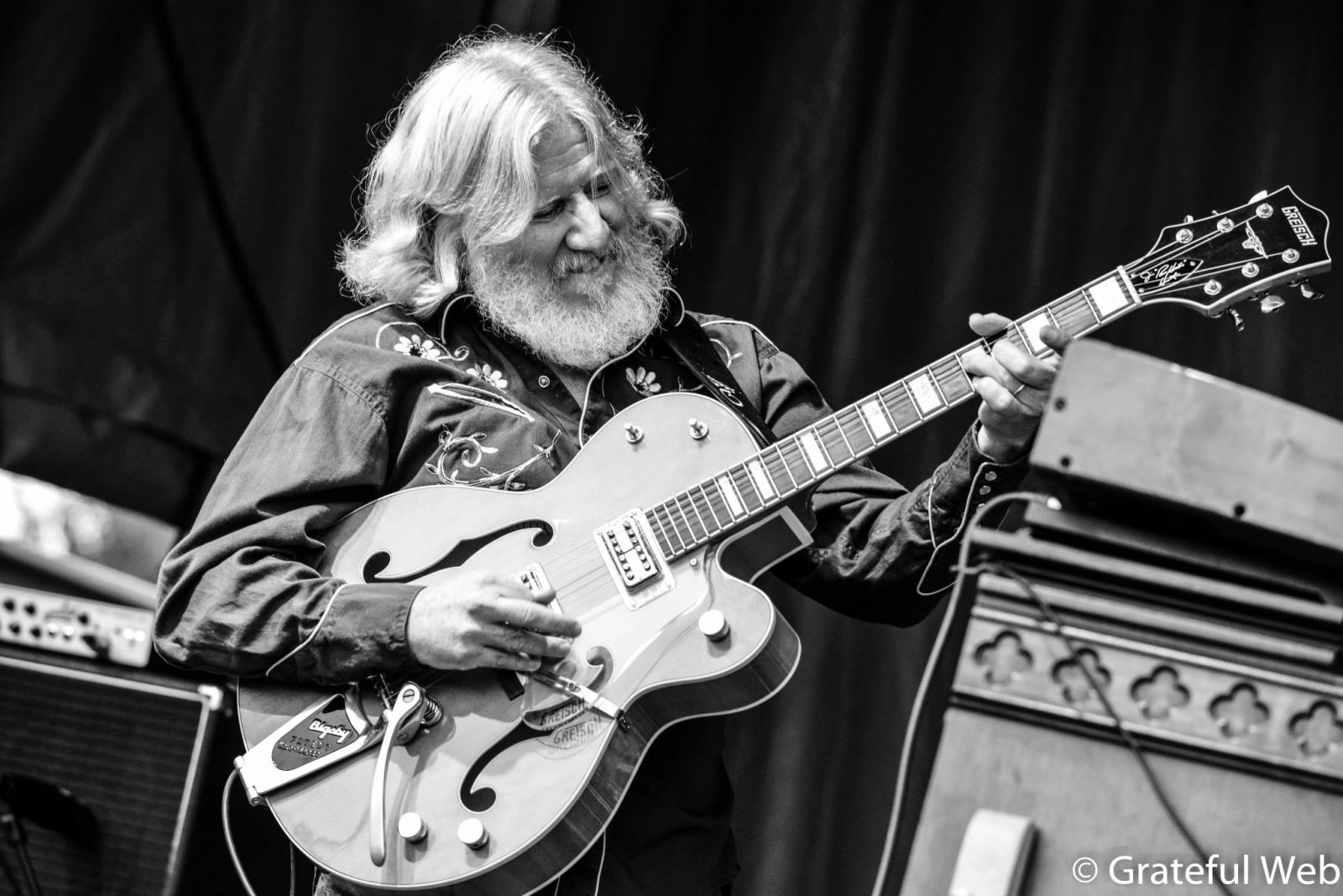 GW: Final question for you here Billy, 2016 is shaping up to be a big year for you guys. What does the future hold for the String Cheese Incident and what can fans expect to see in the coming years?
BN: It's hard to answer that question because for years we just dreamed about getting to where we are now. I think that we are where we dreamt of being, so now we need to figure out what comes next. So we have the new recording space, we're talking about international incidents, everybody is on the same page, and we see no end in sight for playing together. Things are good on the band front, and being able to record and get music out in a timely matter is going to help us grow creatively.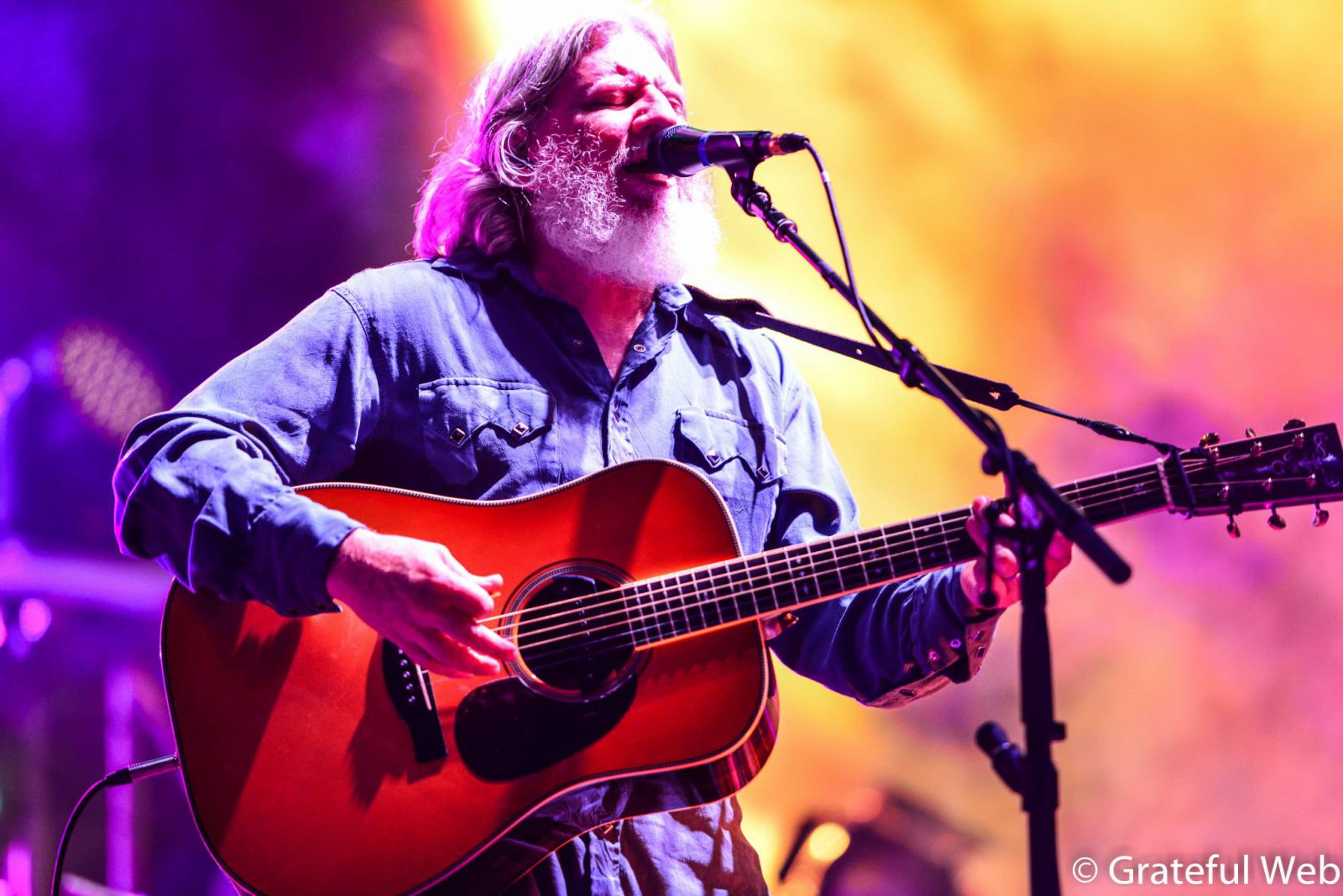 GW: Bill thank you so much for sitting down with us this afternoon, we look forward to seeing what comes next in the world of The String Cheese Incident and we will catch on tour this summer!
BN: Alright Elliot, thanks for having me it was a pleasure!